Bend, Oregon Surprise Proposal Photography: David + Cat
David + Cat
This summer Cat and I decided that we would do styled shoot for each other! Well a few weeks before her shoot her fiancé (then boyfriend) messaged me and asked how I would feel about him proposing to Cat during their shoot. My response was "Ummmmm YES!!!". He had tried 2 (!!!) other times to propose to her but it just ended up not working out. So this time we were determined to make it happen! If it was going to rain, we were going do it anyways lol. Well wouldn't you know it, the day we had planned on doing the shoot was the only day in about a two-week span that it wasn't going to rain! We headed towards the Bend area and found some great little spots to shoot at. Our first stop we hiked back into and found these trees that Cat and I both agreed looked like fog. They were amazing!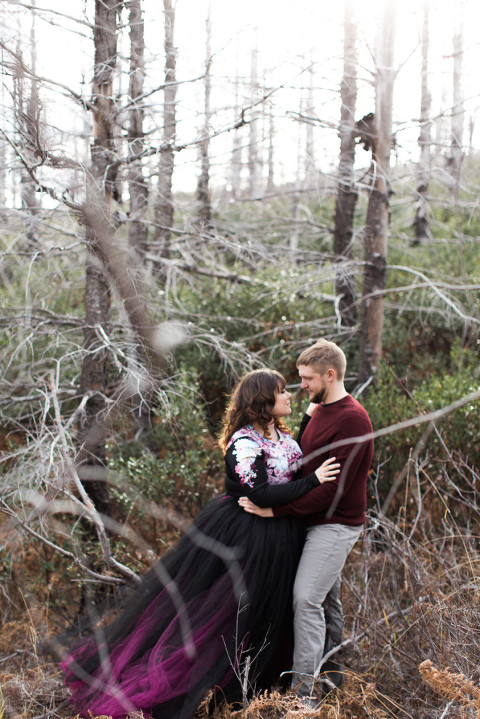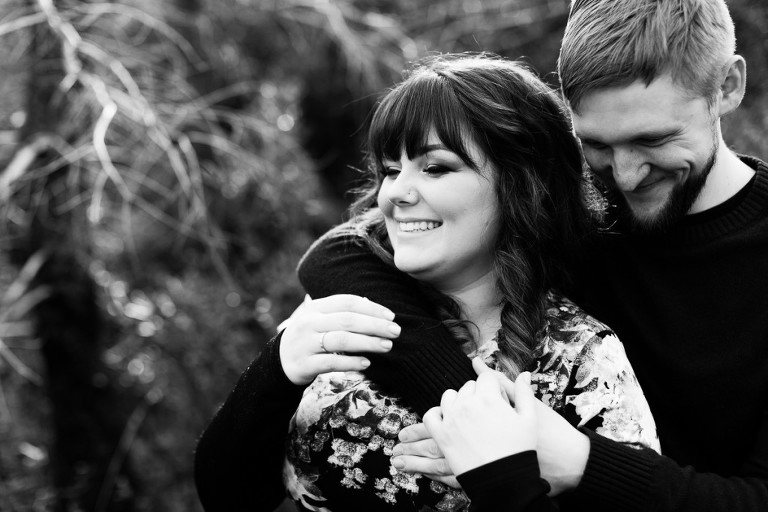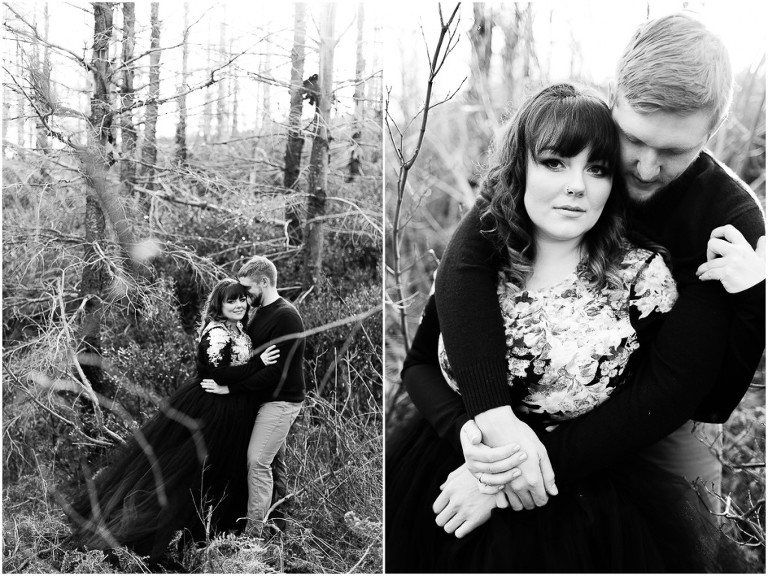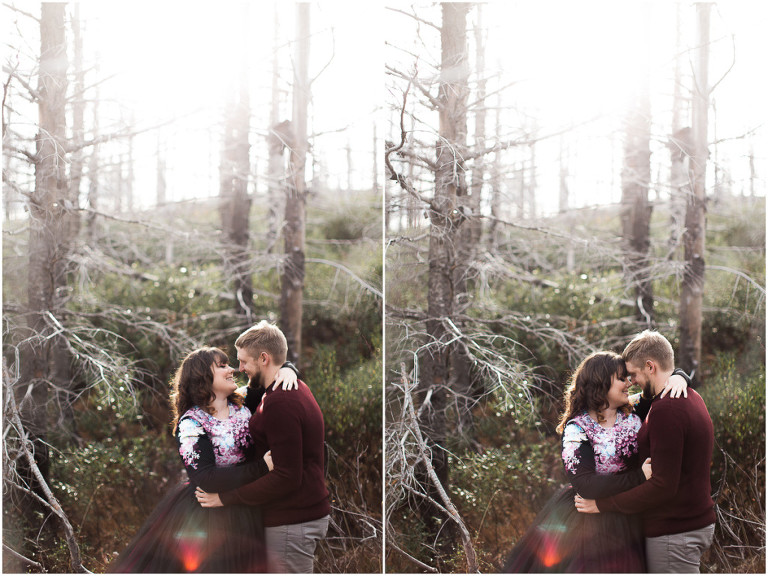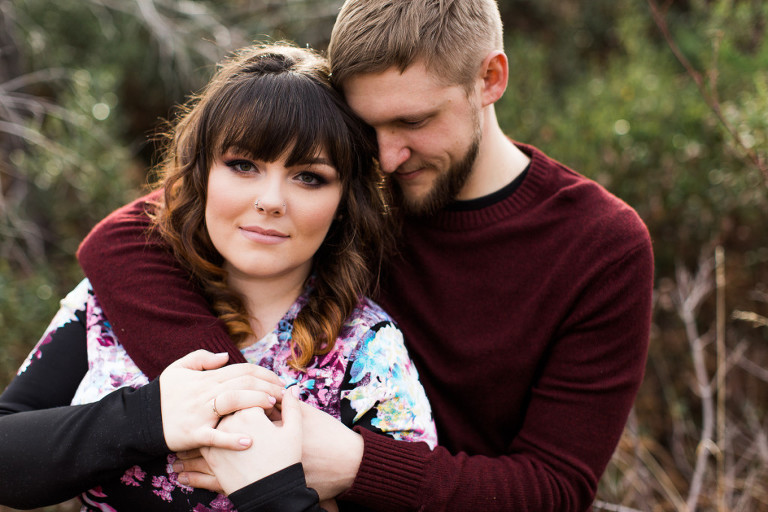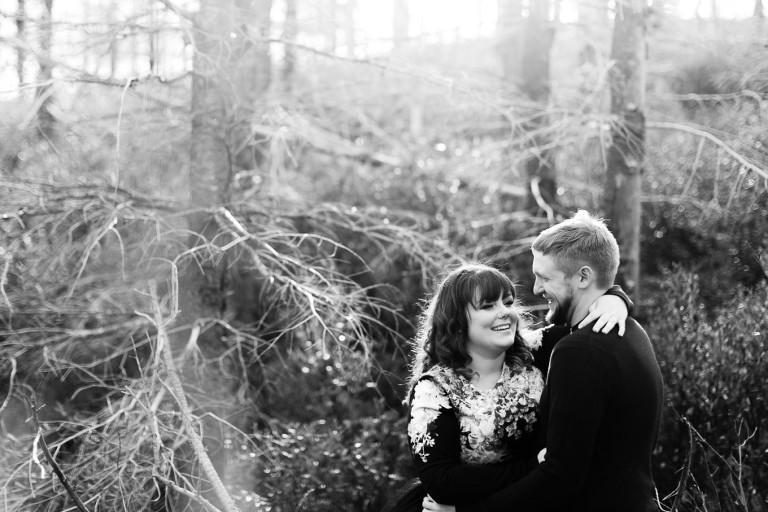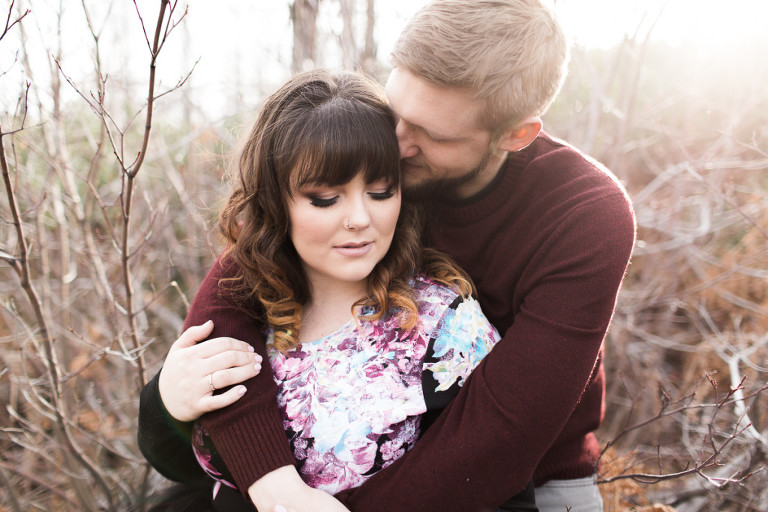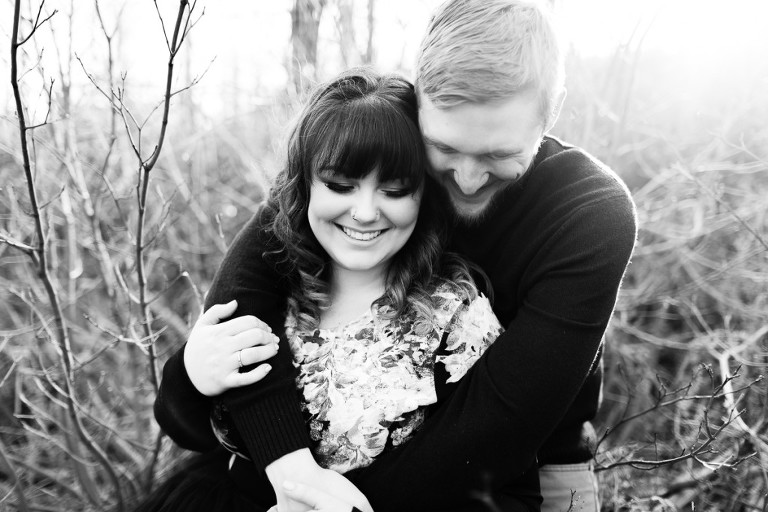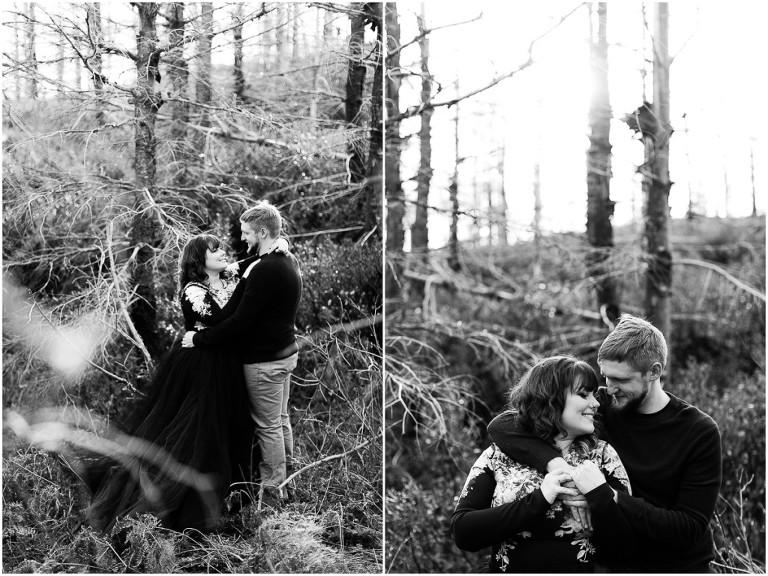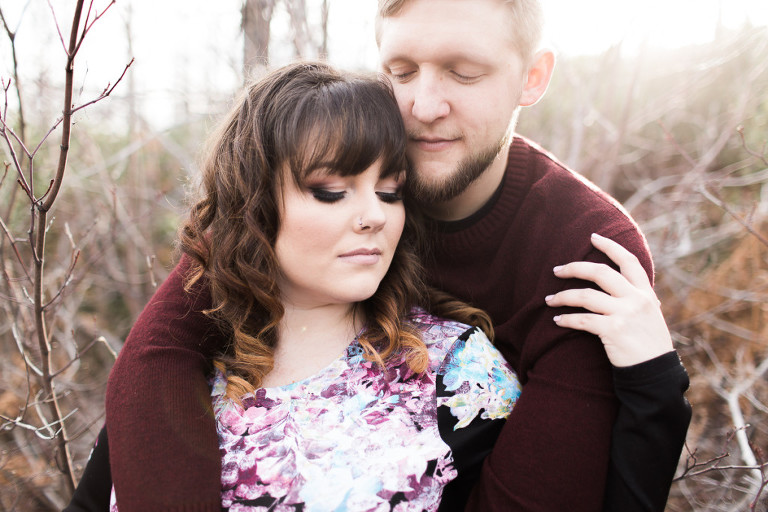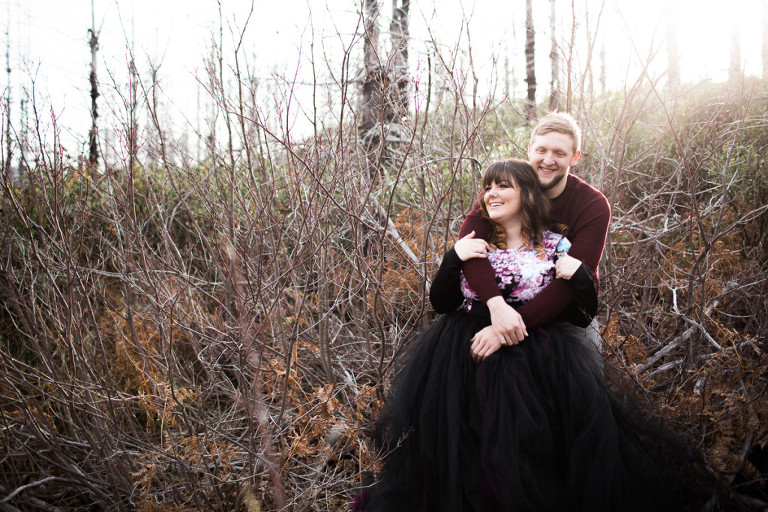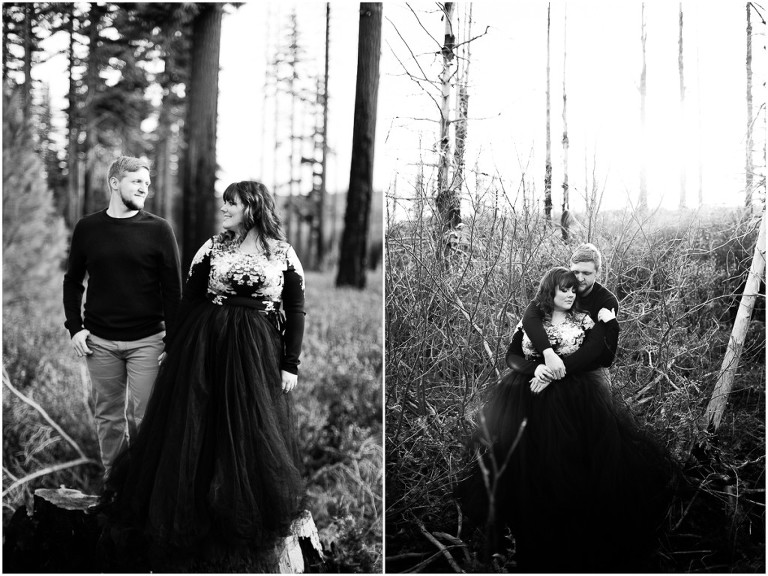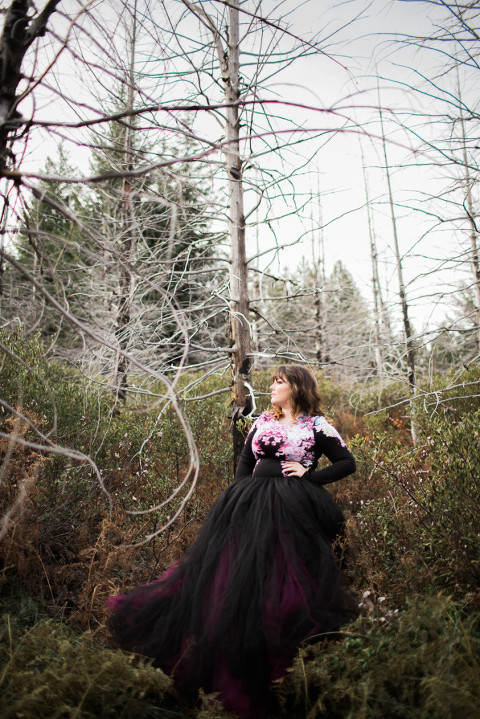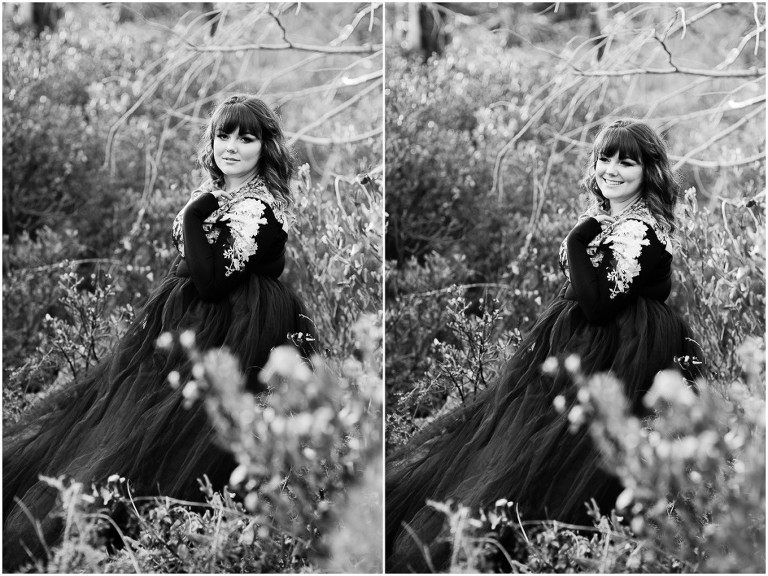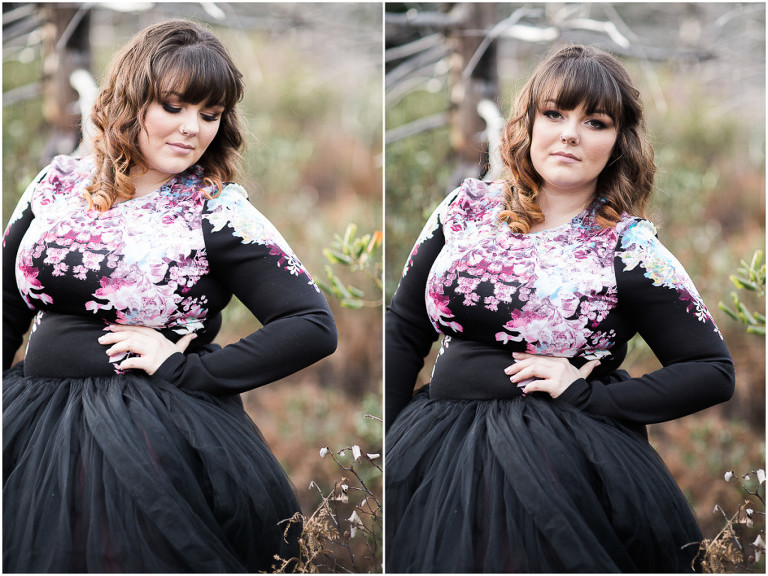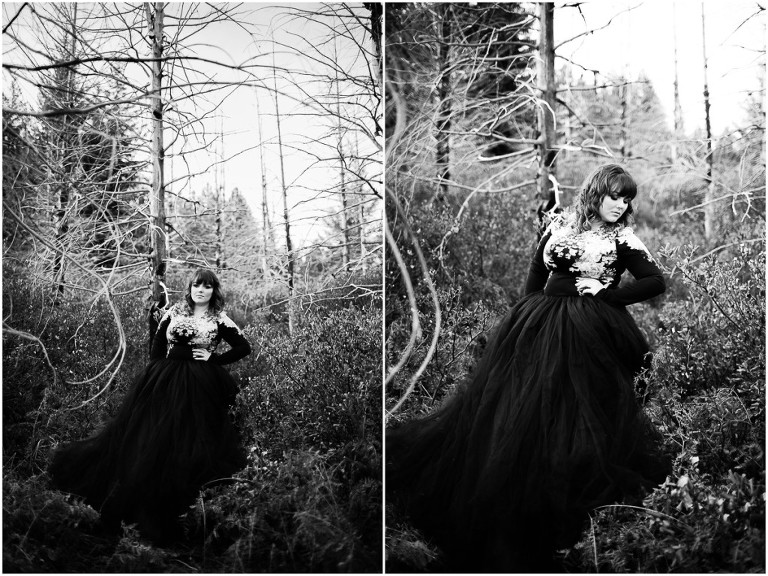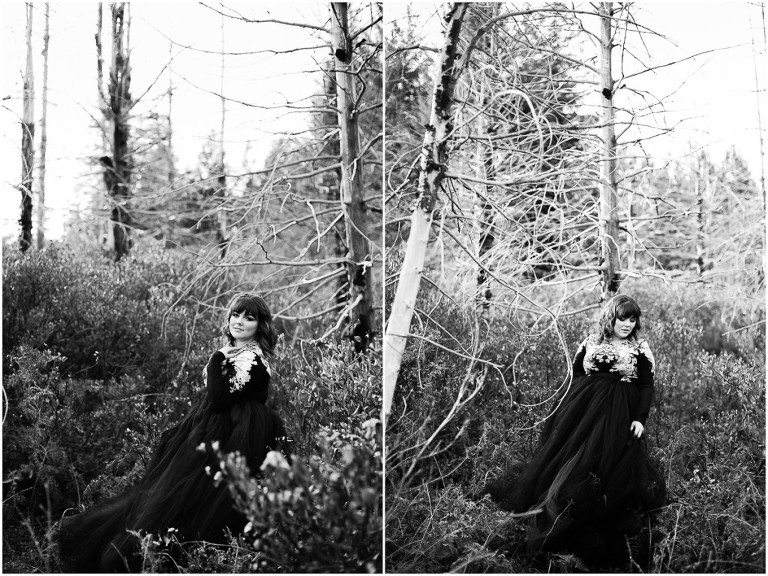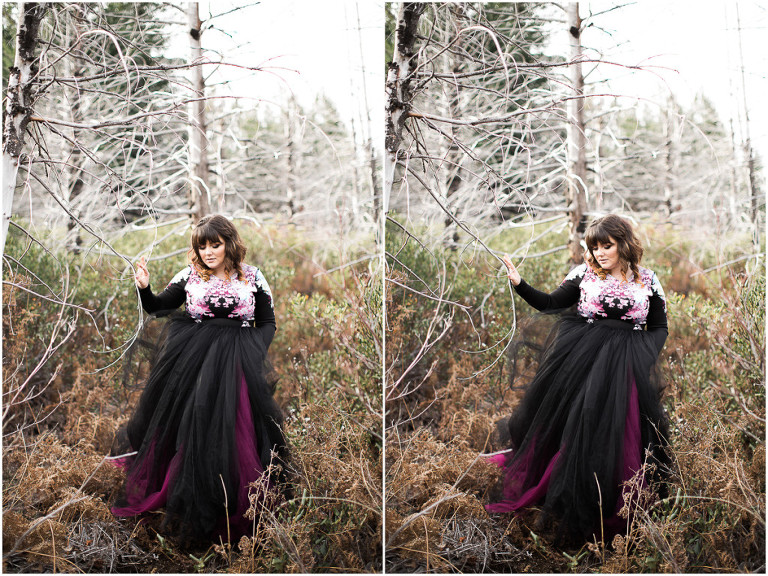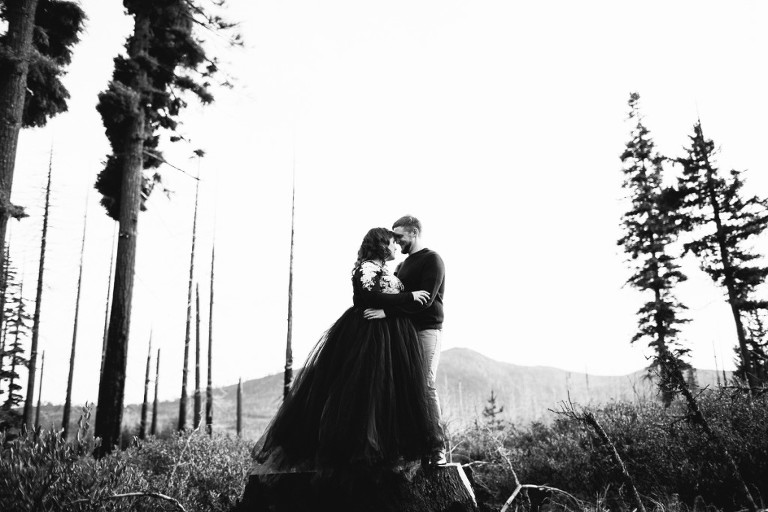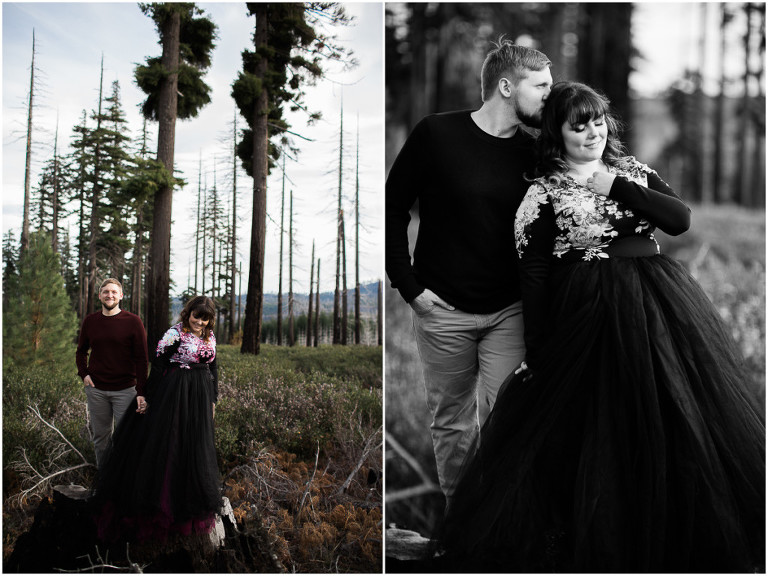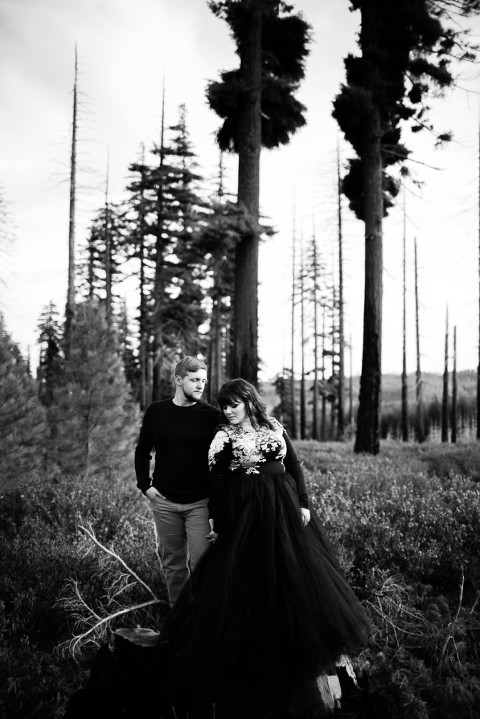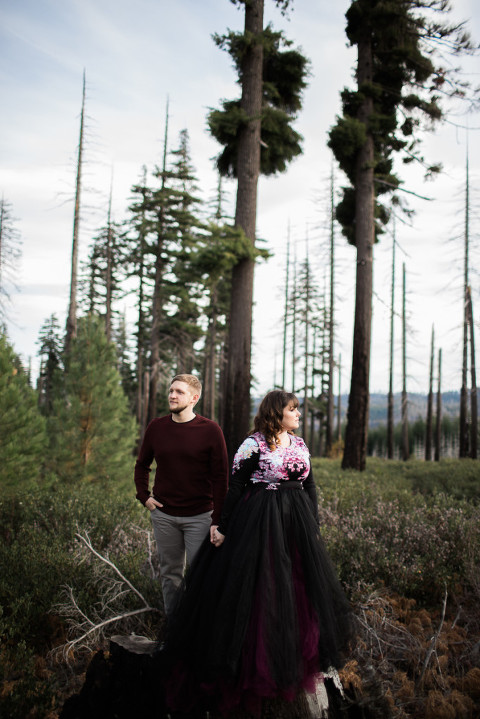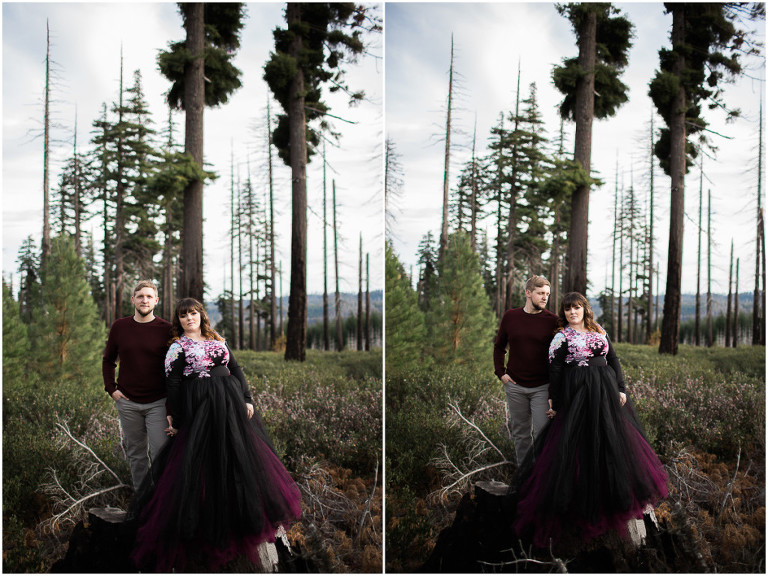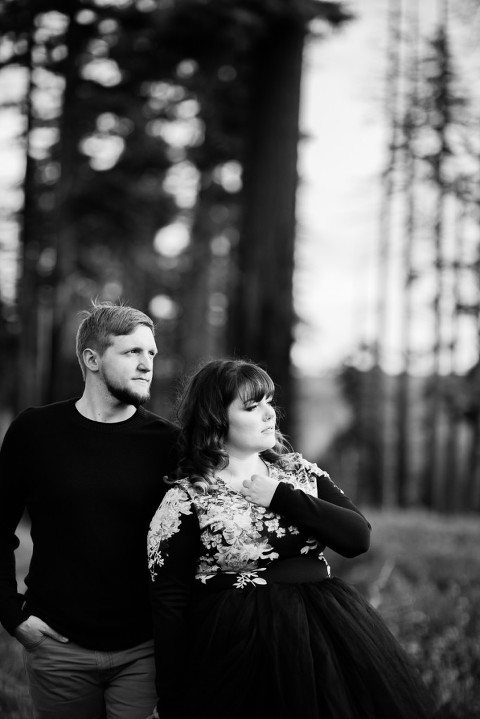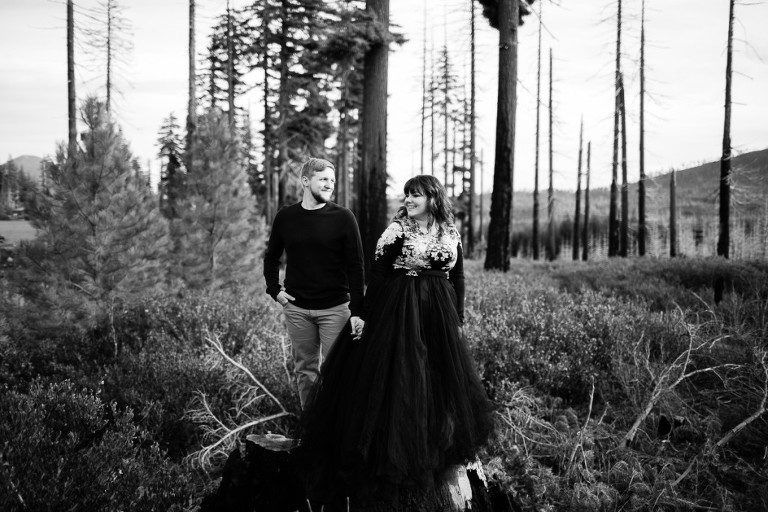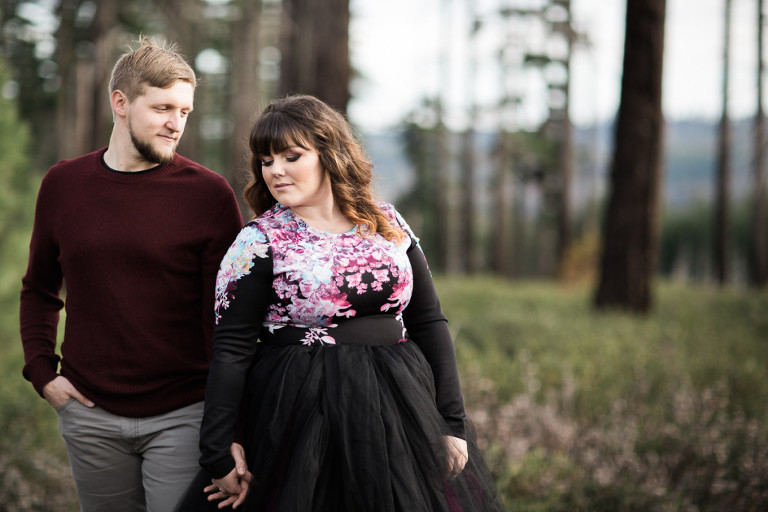 We moved on to the next location which would be "The spot" where David would ask Cat to be with him forever. Photographing another photographer is very nerve-racking! Add on top of that a surprise proposal and I am just lucky I didn't throw up!
After she said YES! there was a lot of hugging, crying, a few "is this for real?!?" and ring checking out!!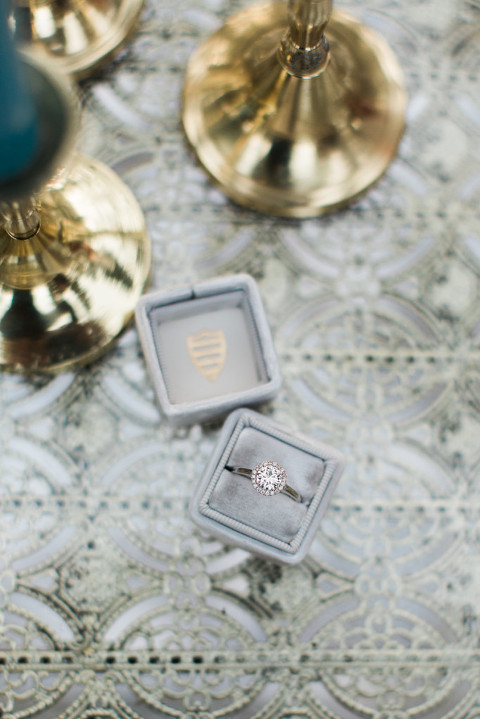 I mean look at how stunning it is!! David did an amazing job picking out Cats' ring, which just happened to be featured as Oregon Bride Magazines Top five favorite photos on Instagram!
I can still taste those yummy cupcakes from The Sassy Cupcake that I might have eaten on the whole way home ;)!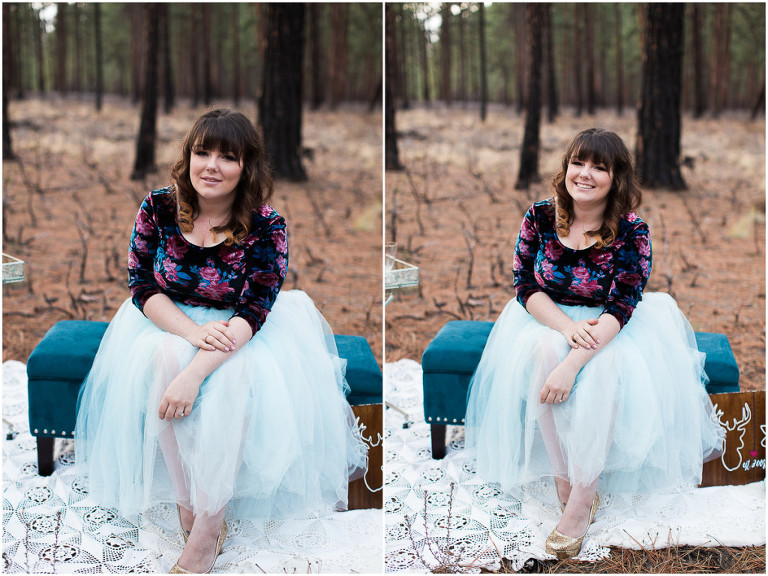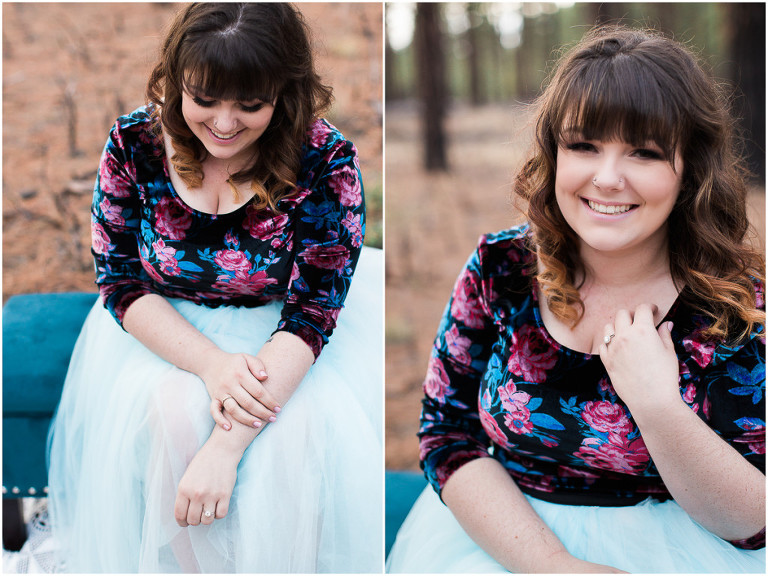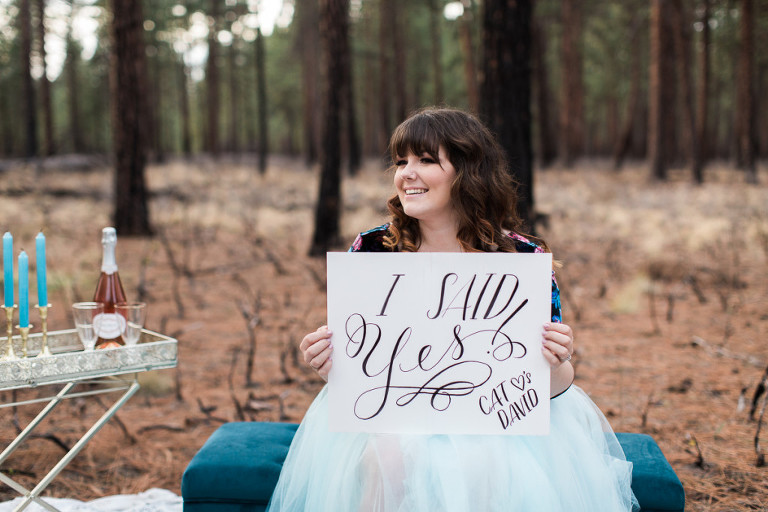 I love the sign that Katie Hoffman Ink made for Cat and David!
By the time we got to our last spot it was dark. Like SUPER dark! I packed light that day and did not include my flashes. So I cranked up my ISO and we patiently waited until a car passed by so we could get some light from the passing cars headlights.
Then the cars stopped coming very few minutes and we were all freezing! So we improvised and I asked David to whip out the flashlight on his iphone. Desperate times called for desperate measures! This is so different from my normal style but it was very fun to play around with!
Thank you both so much for letting me be with on such a special day! I am so excited and happy for you both!
xoxo-Ashley
Floral Crown
Good Seed Floral
Treats
The Sassy Cupcake
Hair
Cassie West
Makeup
Meghan Ceallaigh
Paper Goods
Oblation Papers
I said yes sign
Katie Hoffman Ink