Cook Family Adventures : Episode 1 Our Journey Home
Welcome to episode one of the Cook family adventures! I will be the first to admit that I went a long time thinking that I needed to keep my business life separate from my personal life, but the truth is my personal life is my business! So, I can think of no better way to start this year off then by recapping 2016 and getting super candid and open with y'all.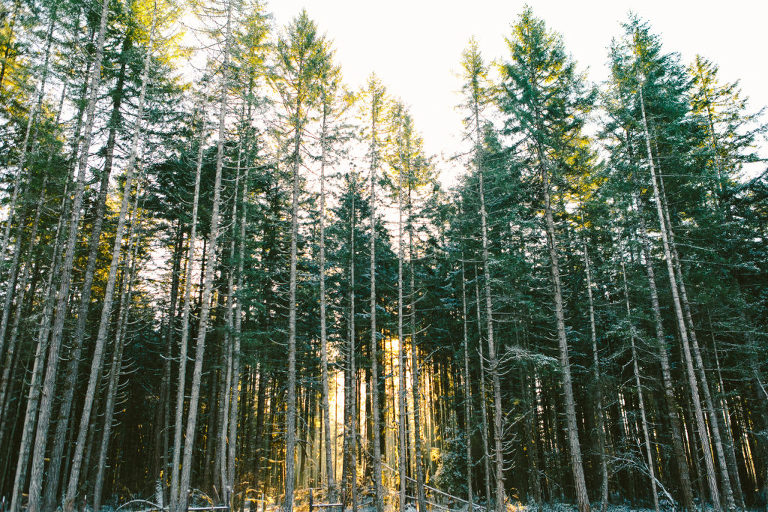 It's hard for me to believe that it's been almost a year since all of the craziness with our living situation started. In the middle of February we had some very unsettling things happen at our previous home. I remember vividly the straw that broke the camels back for us. It was a Monday and my husband Matt was working at the coast. That afternoon, a man tried to break into our home while the kids and I were in it. Those few seconds of my life really rocked me to my core. I have always considered myself a strong women and I know that I would do anything to protect my children, but nothing really prepares you for the mental side of it that you have to deal with after. I'll spare you all the details, but the short story is that Monday night we made the decision to move out and sell our home and by the following Sunday we had packed all of our belongings into an enclosed trailer, pulled it out to my in-laws, and moved in with them. We spent the next week putting finishing touches on our home to get it ready to sell. We repainted and finally finished the molding that we always said we would get around to, LOL. I'm not gonna lie, there was a lot of crying that week. Our home was listed that following Tuesday and by that Tuesday night we were blessed to have multiple offers.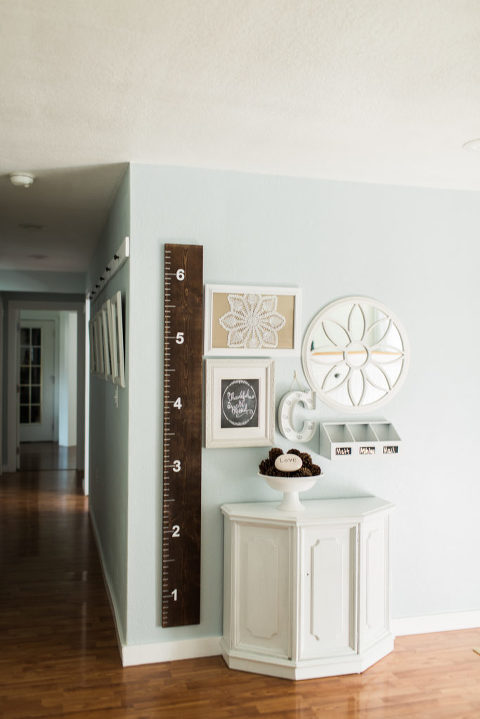 Before this, we had spent a lot of time talking about the fact that we would eventually like to sell our home and move to the country. Matt and I both grew up out in the country and it was always our dream to be able to have our children grow up there as well. We both missed the peacefulness, stillness and quietness of the country, but leaving this way didn't feel like our dream. I loved the little home we had built. We (and I mean mostly Matt over the last few years;) ) had a TON of sweat equity into our home. When we started out it was an 800 square-foot outdated, no storage, no landscaping and complete lack of character home. By the time we left that place it was almost perfect for us. My ultimate dream would have been to pick our home up and move it with us to the location in the country that we wanted and just keep building and improving upon it, but apparently that wasn't realistic LOL. 
So there I was, feeling like we were being forced out of our home out of fear. The home that we had bought, moved into the day after our wedding and completely remodeled. The home that we brought both of our babies home to. The home that we shared so many laughs in. The home that I watched both of my babies start walking in. The home that we spent summers in the backyard running and playing. The home that I watched my husband sweat over. The home where I conquered (ok, not really because I still don't like them) my fear of heights by climbing up on the roof to help matt re roofed in the middle of summer (not a fun weekend 🙁 ) We were leaving all of that. The worst part was that we didn't know where we would end up. I kept telling myself that I thought it would be easier if we actually had a new home that we were going to, something we could be looking forward to, that would let us see the light at the end of the tunnel, but in all reality it still would have been stressful. When we had talked about moving out I had planned on having a garage sale, having everything organized and labeled correctly. My ultimate dream would have been that we would sell our home at the exact same time were purchasing another home and we could simply take loads of our things in a truck and move them to the new one. Perfect world, right? But like most things, life doesn't always work out how I have planned. When we were moving out not only was I completely stressed, but I was also fighting multiple sinus infections and bronchitis. Yuck! Imagine being sick like that trying to take care of two kids and pack up your home. Ya, it was stressful! I am beyond grateful for the support of my family who basically came and packed us up all day Saturday while I curled in a ball on the couch and tried hard to wish the whole thing away. We measured the rooms, I took pictures, we put the sign in the front yard and I mopped myself out the front door because I was going to leave our little place in perfect shape for the next owners. We talked about getting a photo of us in front of the house. We had one of Matt and I on the front porch the day we moved in, and we wanted to have one of Matt and I and the kids on the front porch the day we moved out. In the end, my heart just couldn't do it, so we pulled out of the driveway and left. 
We spent the next four months living with my in-laws on their farm. I so miss fresh eggs hehe!  It was a sobering few months. It was nice for me to never feel alone, knowing that somebody was always there with the kids and it was just the comforting I needed at that time in my life. We will forever be grateful for them opening their home to us.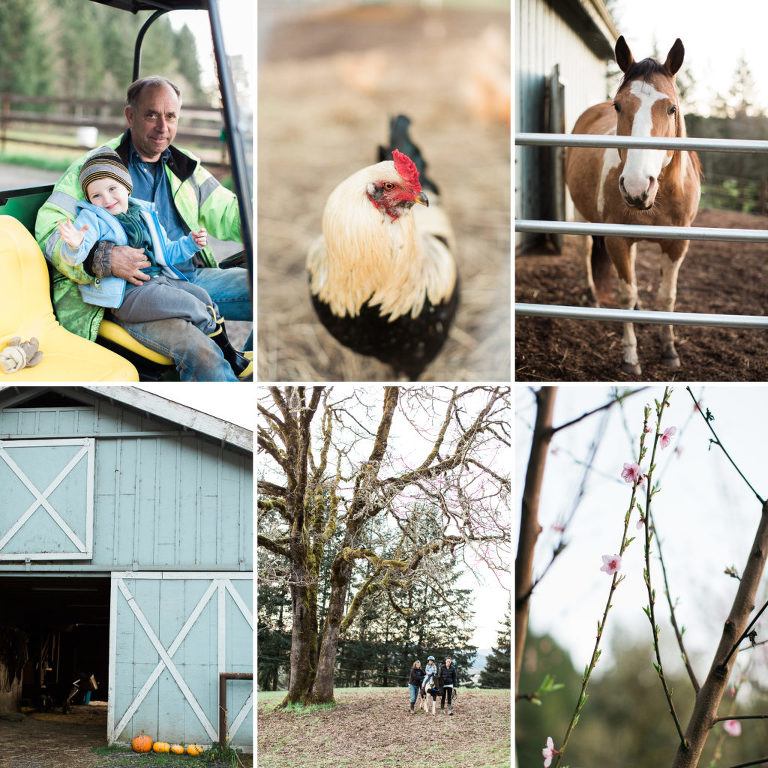 But, we couldn't live with my in-laws forever. Matt was actually the one who found our new home. He saw it online, drove by and told me that I had to go see it. When I first saw the pictures I said "no! I'm not living there." He told me to go drive by it that it wasn't all that bad. So the kids and I drove by it one day and I have to say I still was not 100% sold LOL. But we called our realtor anyways and asked if we could see the place. We walked around the property and fell in love with it! The home… not so much lol. I remember standing in the kitchen with our realtor after we walked around the entire home. She asked what we liked most about the home. We both looked at each other and said "nothing." But, the location and the property were everything we always hoped we would have someday. 
We went back-and-forth for a few days trying to decide if we could make it work. I checked out every blog on Pinterest trying to figure out what we could do with this home to make it work for us. We quickly realize that we would be completely heartbroken if somebody wrote an offer and we didn't get the place. So, we frantically told our realtor that we wanted it. After the long and stressful process of buying and selling a home for several weeks, we had finally sold our home and purchased a new one. Then the real work began!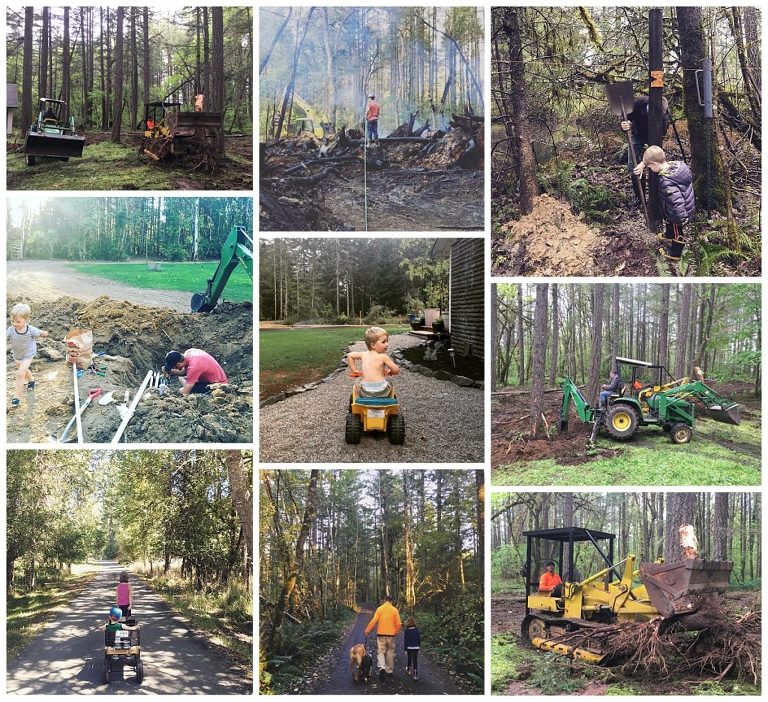 My and father and father-in-law spent days on a tractor trying to clear the land so we could even see what we had. With the help of friends and family we ended up taking out 10 (TEN!!) loads of huge logs. Of course, I wanted to keep all of the trees but the home was too dark and the trees were too close to it. I have to admit that after the winter storms that we've had already I am really glad that we did take out anything that could have fallen on our house.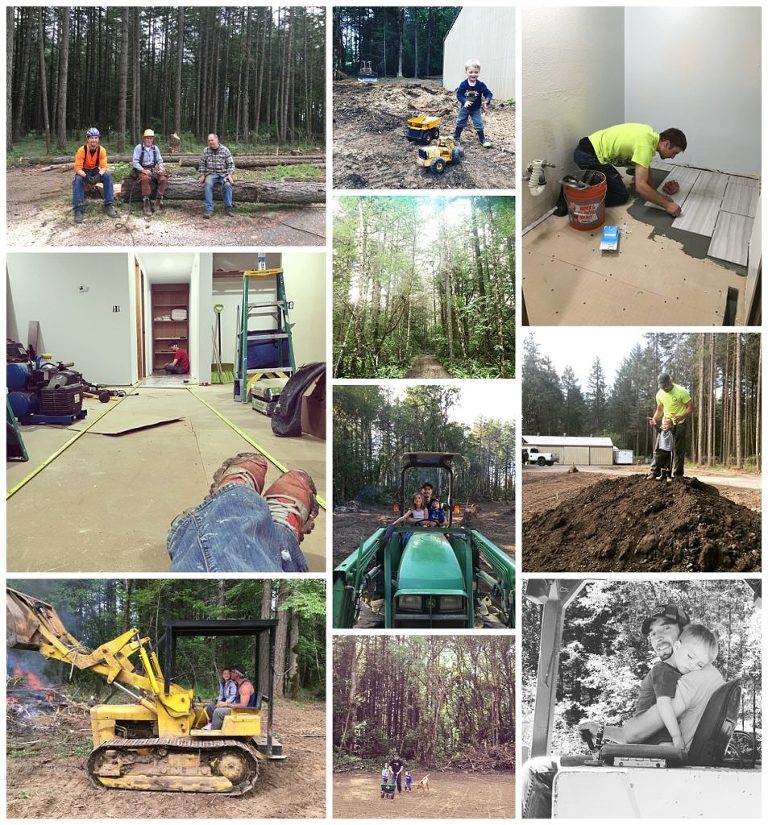 We did some necessary updates to the inside of the house right away, but nothing major. New paint, flooring, we took out one wall and raised a sunken living room. We kept the inside remodeling minimal because ultimately we weren't sure of the direction we wanted to go with the home.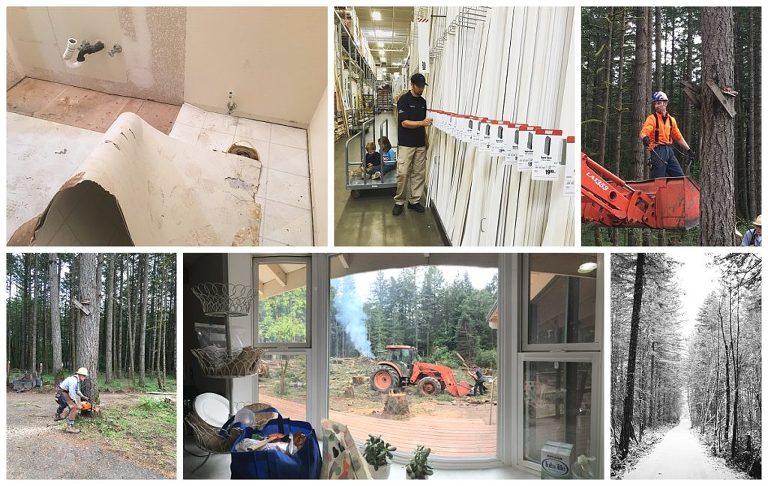 To be honest, even right now we're not really sure what we want to do with it, LOL. We lucked out and found a home that was built really well and was solid, but the floor plan just isn't the one of our dreams. We are still waiting to win the lotto so we can just demo the house and build the home of our dreams from scratch. I'll let you know when that happens 😉
Ok, so we finally got to a point where we could move in. Yay!
Those of you that know me know that I like to be really organized and have things neat and orderly. Our move out and move in went absolutely nothing like that, haha. Oh well! We tossed our stuff into the house and I launched right in to my busy season. To be honest, as I'm writing this we still have boxes in the garage of stuff that needs to be gone through and either unpacked or donated.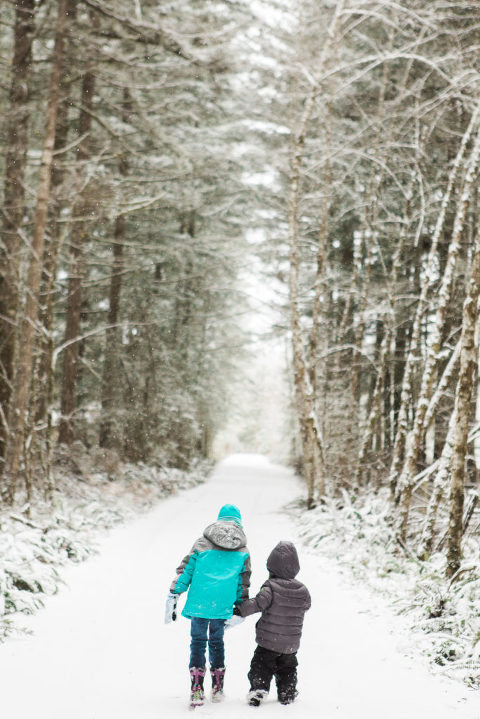 Although we've had a few hiccups along the way, for the most part we really lucked out with this home. The dream of always living in the country for us meant that we either had to win the lottery or inherit property or money. Since neither of those is going to be happening for us, we had to do it on our own. I couldn't be more proud to say I have a husband who works his booty off for us. Everyday he blows me away by what he can build and achieve with his own two hands. We have big dreams for this place. We keep telling ourselves that in 10 years it will be amazing. It took us 11 years to get our last home to the point that we loved it and eventually we'll make this home perfect as well.