Interview with Event Crush-Oregon Event Planning-Ashley Cook Photography
I met Becky though a networking group that she puts on. She owns and operates Event Crush, which is an event and wedding planning company in Oregon. We hit it off and have gotten to work together several time since.
I am so excited that she took the time to answer a few questions. I know planning a wedding can be stressful, tiresome, confusing and time-consuming. I think a couple that is planning a wedding would find Becky's services very beneficial! Drop her a line and see what she can help you out with!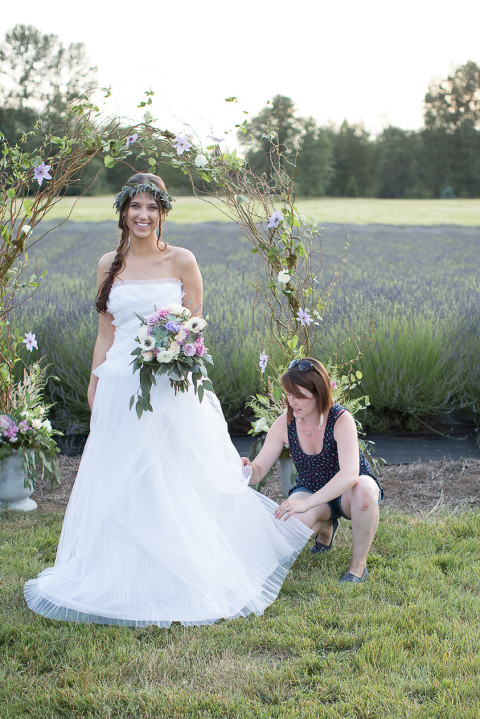 1. What made you want to become a wedding coordinator?
I've always been the organized type and I've always enjoyed planning and hosting parties, but I never really considered wedding or event planning as a profession until my senior year of college, two years after my own wedding. I had to put together a mock business for my marketing class, and as I researched I realized how much I loved the idea of being an entrepreneur and I started to seriously consider starting my own wedding planning business. I also needed to complete an internship that year so I contacted local wedding planning companies and landed a fantastic internship with a local company where I gained hands on experience and fell even more in love with the industry.
2. How did you get into it?
I touched on this in the previous question, but the main way I got my foot in the door was via my internship with a local wedding planning company. At this time I was also run a wedding inspiration blog and constantly researching and learning about the industry, which fueled my passion even more. My internship also ended up leading to a job as an assistant event coordinator at Lane Community College where I gained more hands on experience in the event industry. It's all history from there!
3. What is your favorite part of the process?
I love seeing it all come together on the big day! There is nothing quite like seeing a vision come to life. A lot of times when I meet with my couples initially, they know the look and feel they want for the day, but they have no idea how to bring it to life. I absolutely love being able to help make that happen!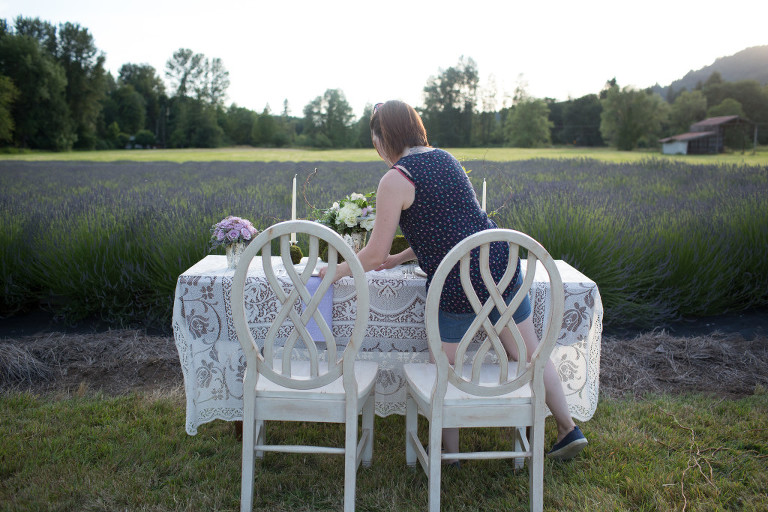 4. What are a few things you wish all brides and grooms would know about what you do?
I wish they would know how much work goes in to a single wedding, and how much value a wedding planner can add. For many people, the coordinator or planner is the first to get cut when budget is an issue. They see it as just an extra expense, when in reality planners can save you SO much time, and money! I truly believe everyone should have at least a day-of coordinator for their wedding day. There are so many details that can easily be missed, especially if you are trying to do everything yourself. Planners can take so much stress away and can allow you to truly relax and enjoy the best day of your life.
5. What has been one of your most memorable moments?
There have been so many incredible moments over these last couple of years! The one that comes to mind right now is a wedding I planned and coordinated last summer at a private residence in Pleasant Hill. It was SUCH a gorgeous wedding and I got to work with some of my favorite vendors, everything went so smoothly and it was just a perfect day. Near the end of the evening, during the dance party, the groom got ahold of the microphone and thanked his parents and then called me out to the dance floor and said thank you, what a great job I did, etc and had everybody cheer for me. It was SUPER embarrassing and I tried to run away haha… but super memorable and just made me realize how much I love my job and that I get to work with such fun people!
Thanks Becky!
Phone: 541.632.3562
E-mail: becky@eventcrush.com