Lake Creek Lodge Sister, Bend Oregon Wedding: Troy + Tana
Troy + Tana
Lake Creek Lodge
Camp Sherman, Oregon
Where do I even begin with this wedding?? Well for starts I am definitely in LOVE with the Bend, Redmond, Sisters area! I can see why Tana and Troy chose to have their destination wedding there. As for Tana and Troy's… Well they had me at hello lol. They are such a sweet couple! The more they told me about their big day the less I could contain myself with excitement. I was counting down the days until their big day and once it came I was squealing like a little girl most of the day. I think you will see why…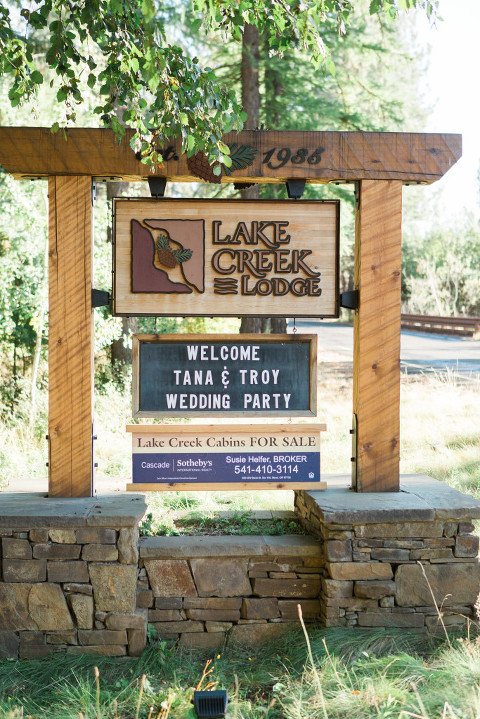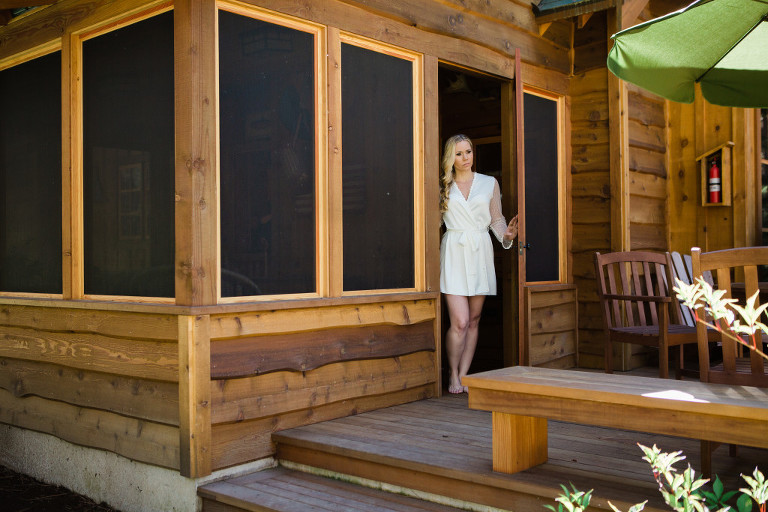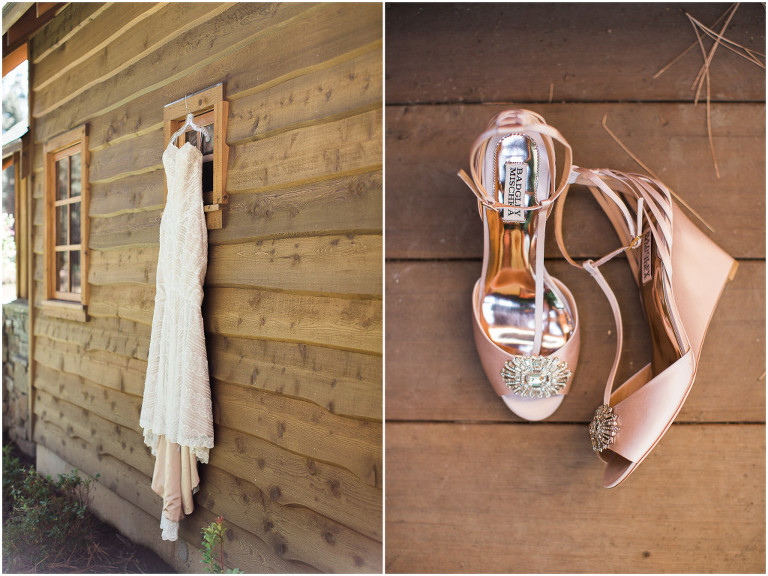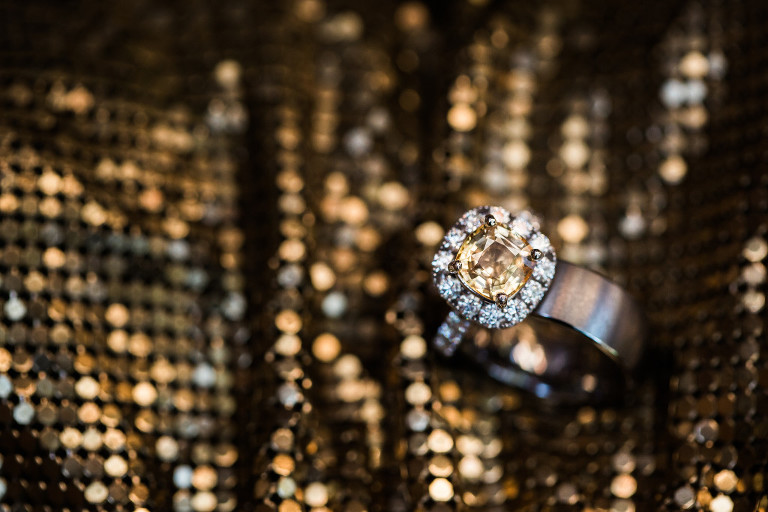 I am in love with Tanas' stunning ring.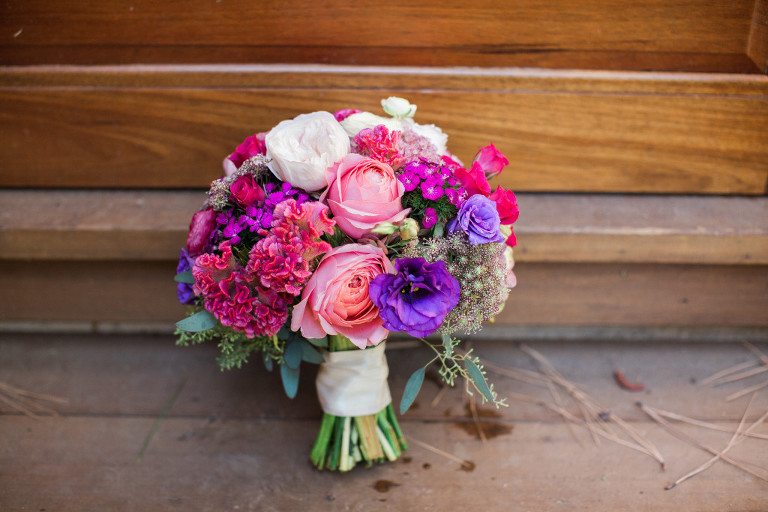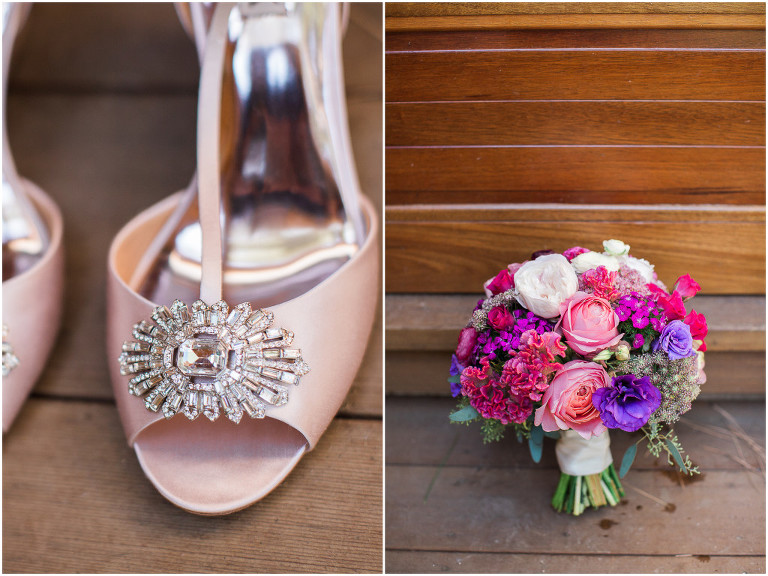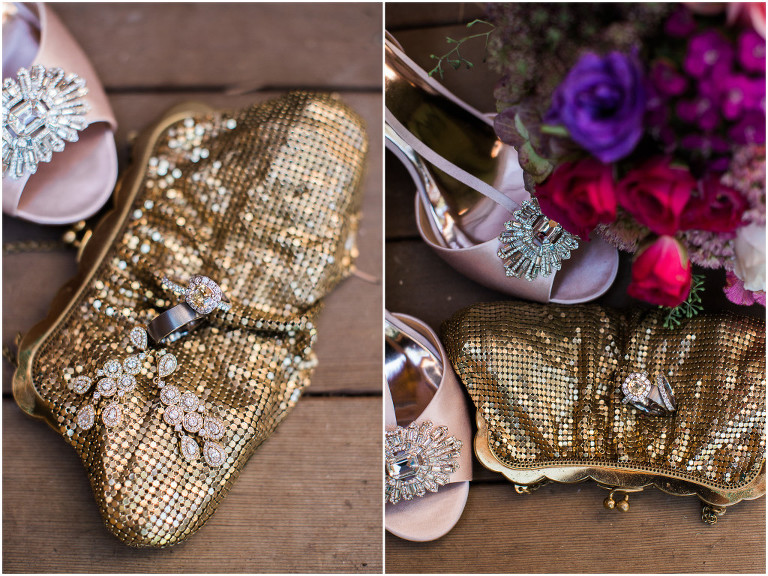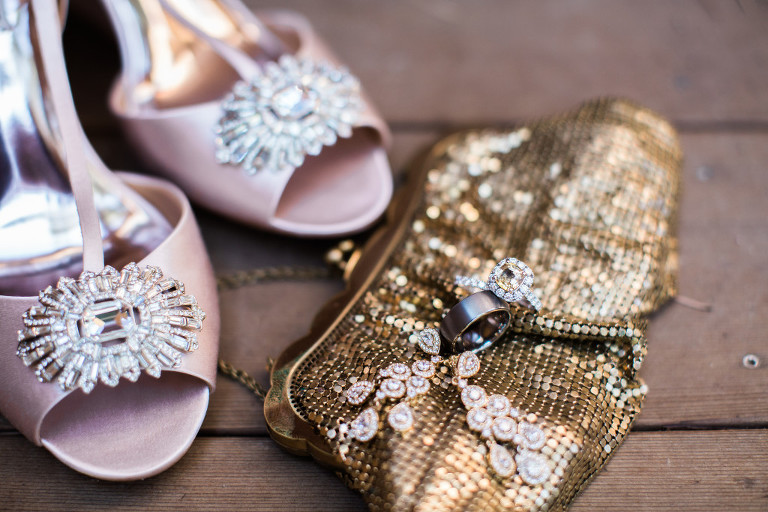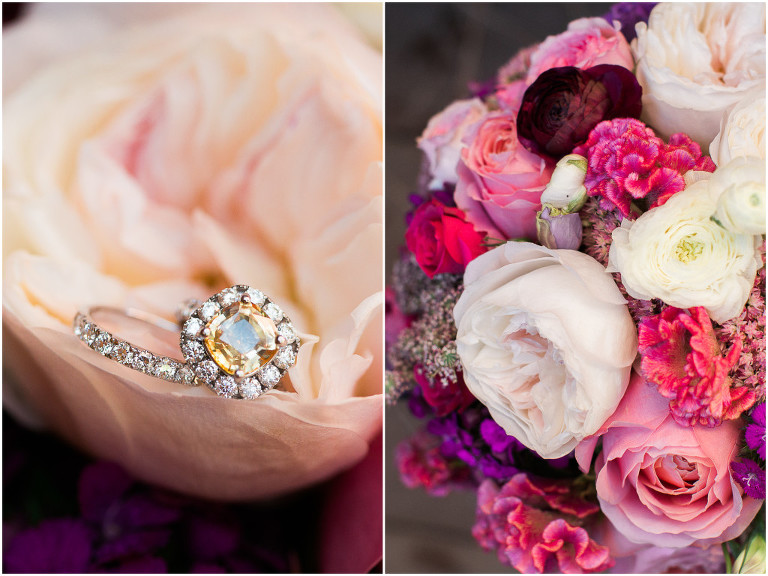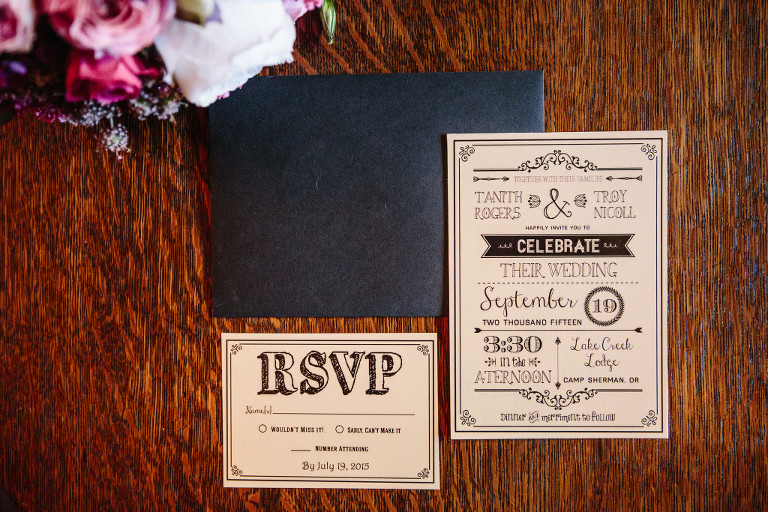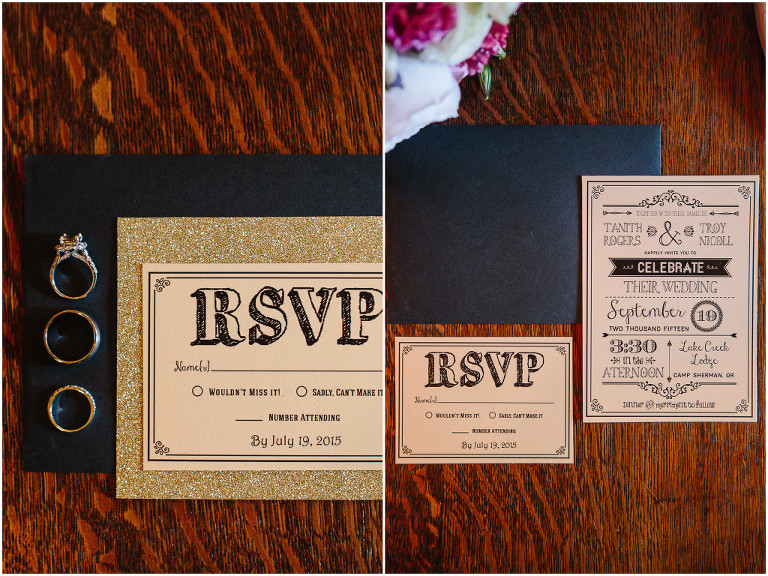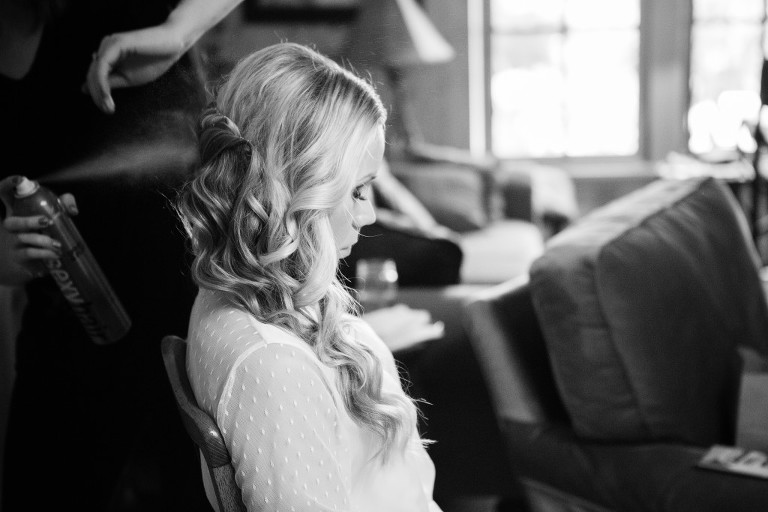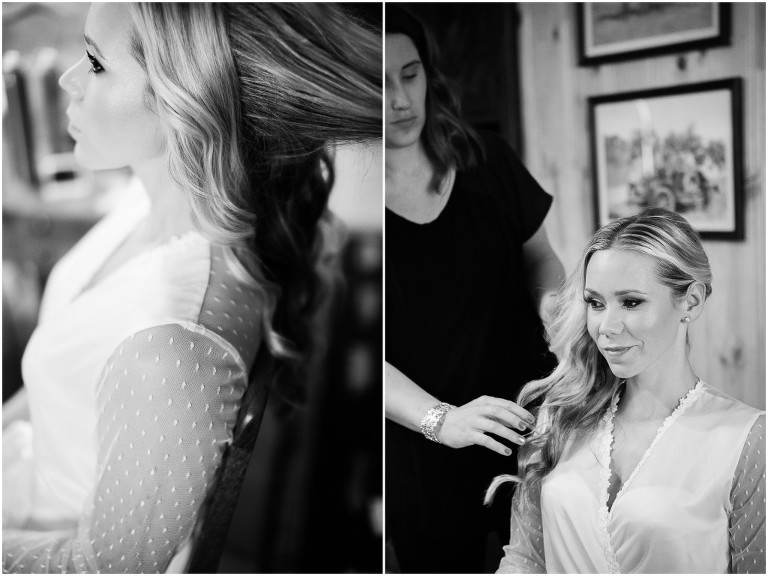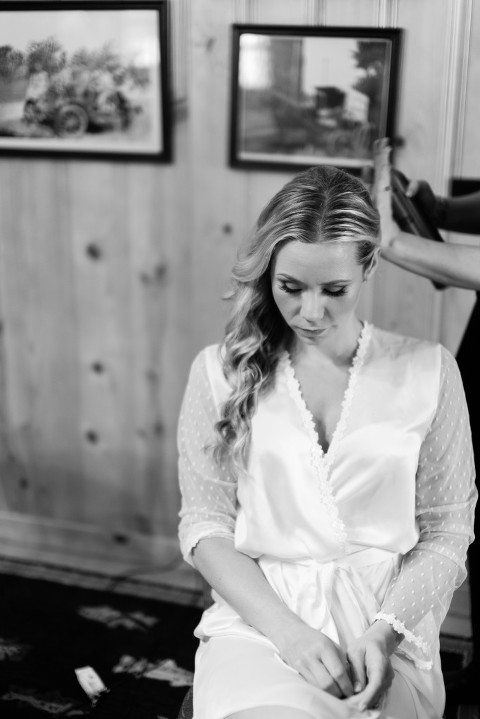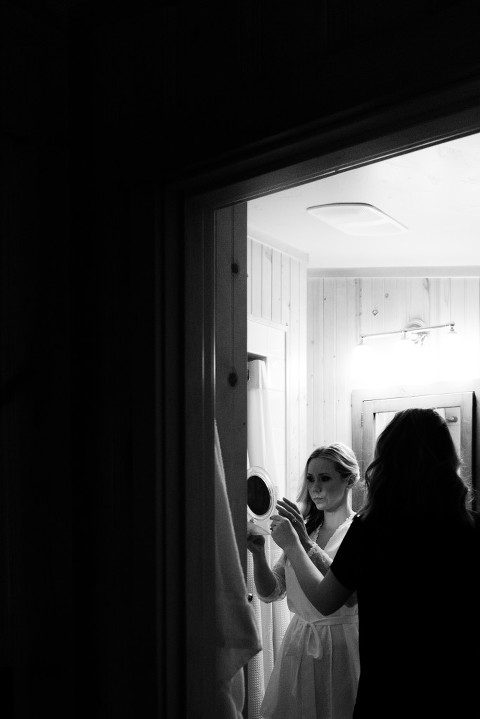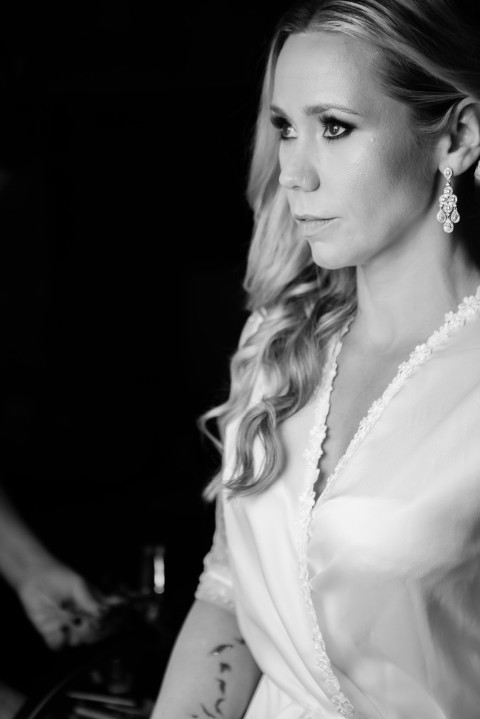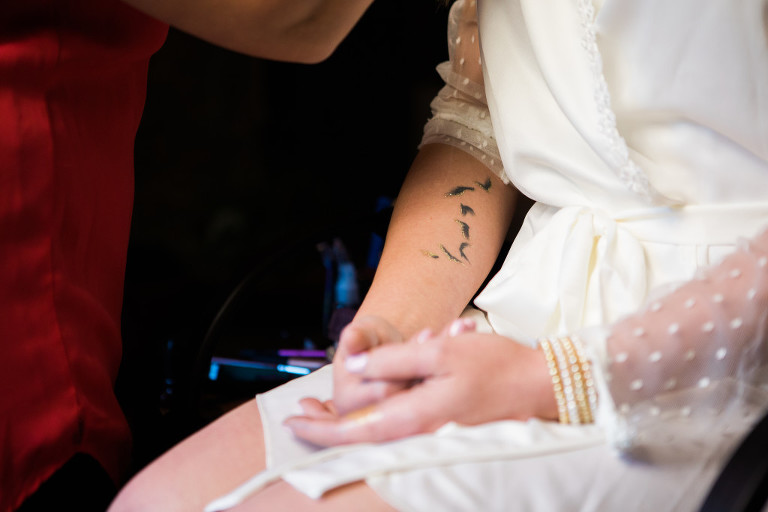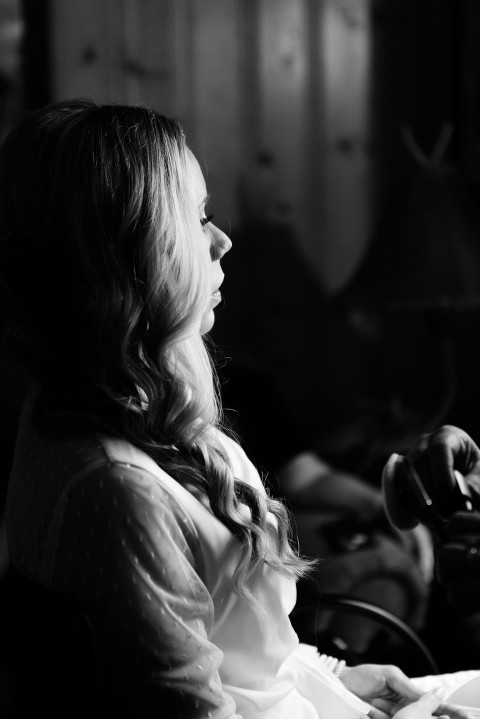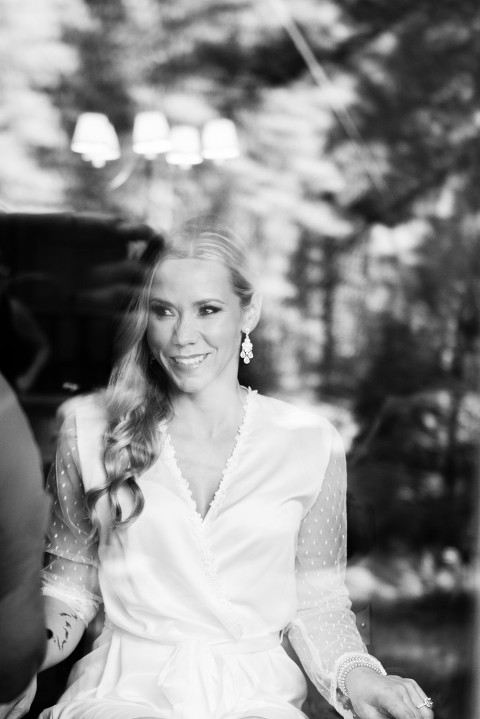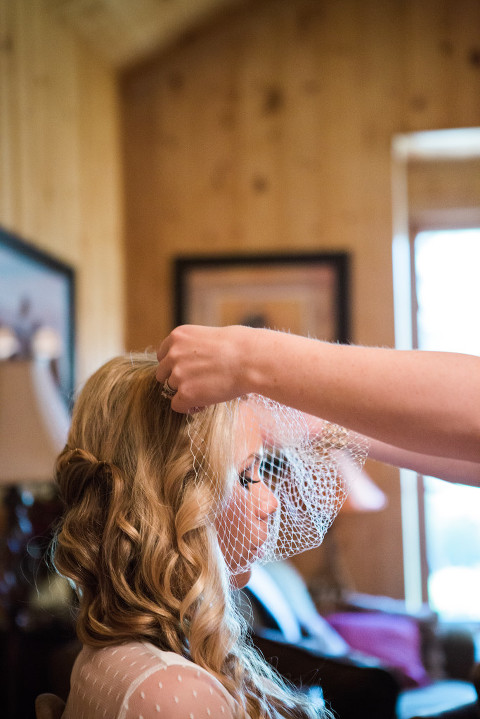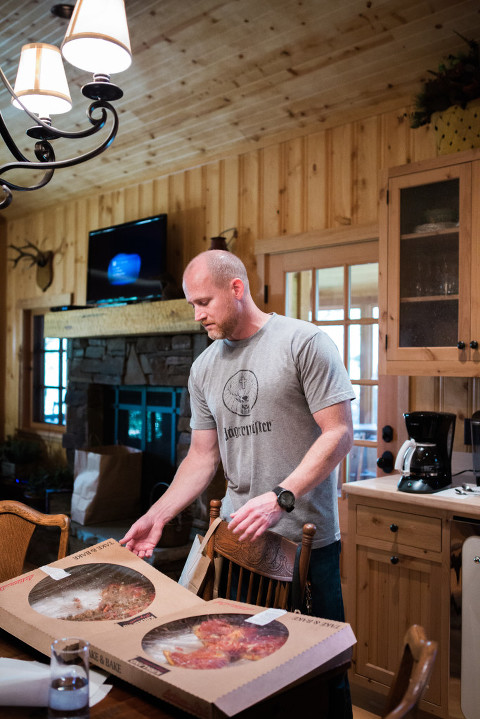 Troy arrived at the cabin that the girls were getting ready at to grad some lunch, which meant Tana needed a hiding spot, FAST!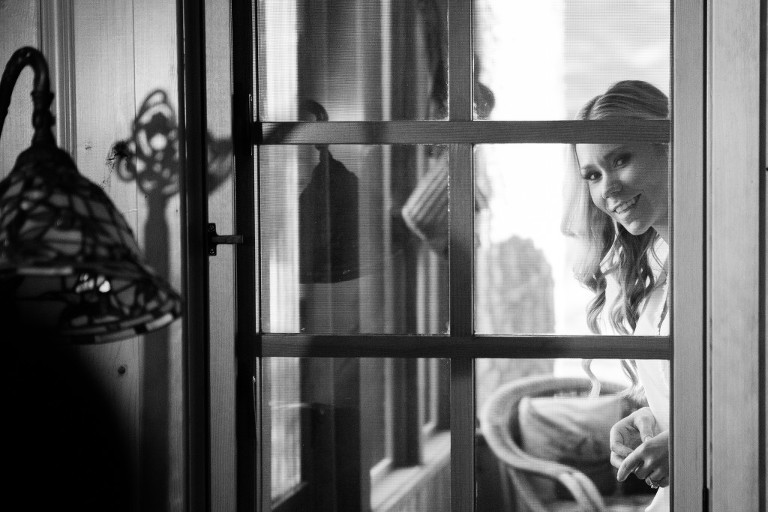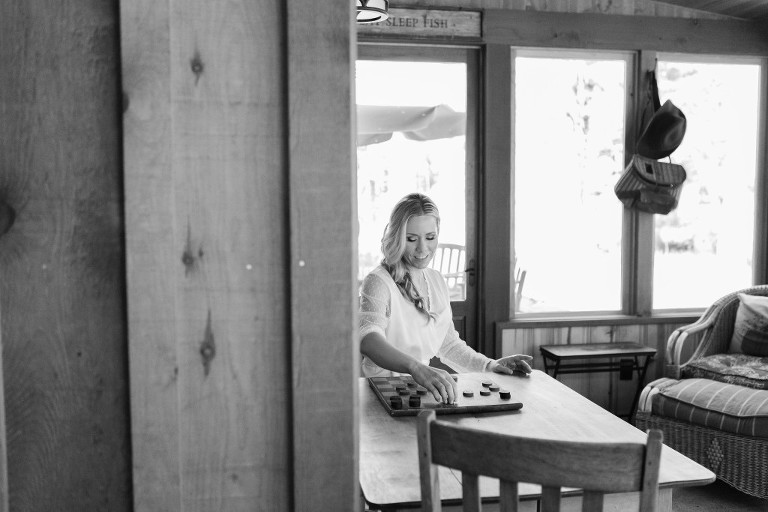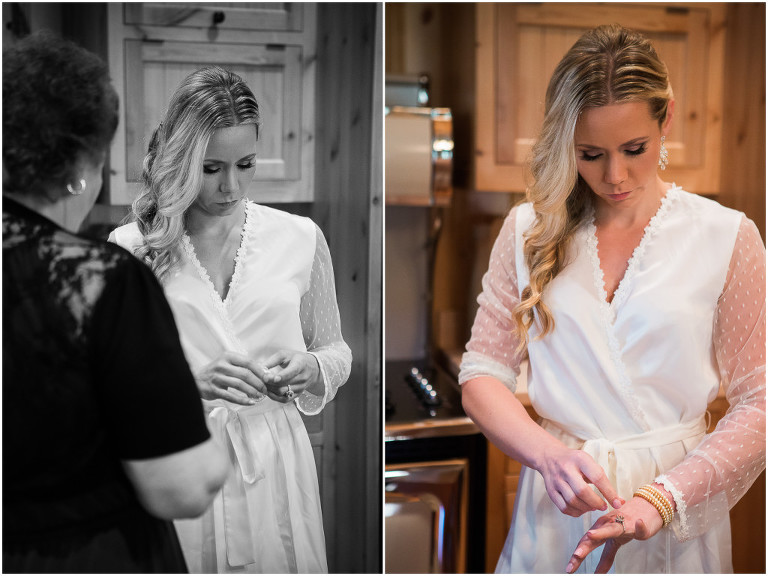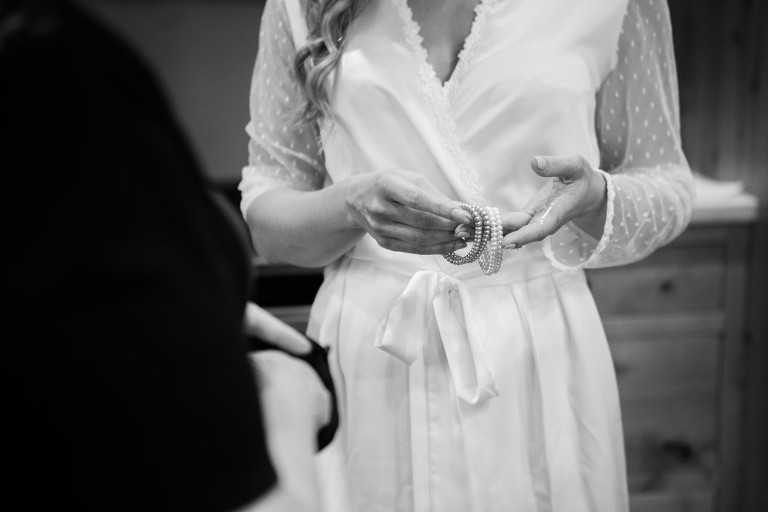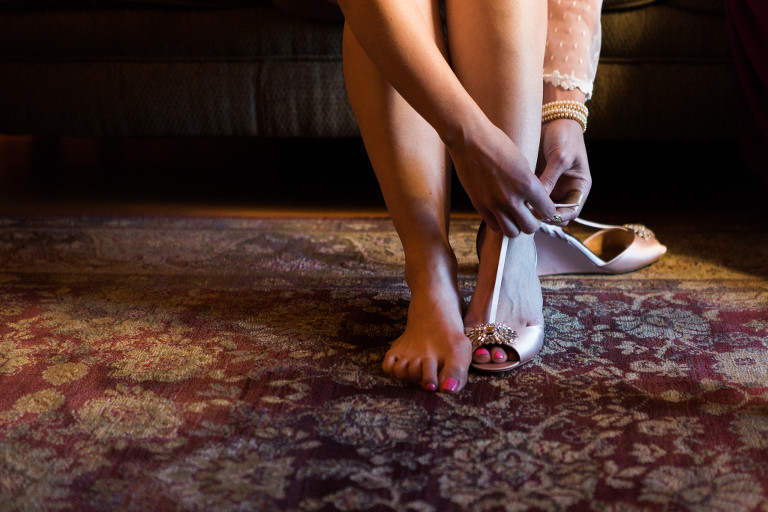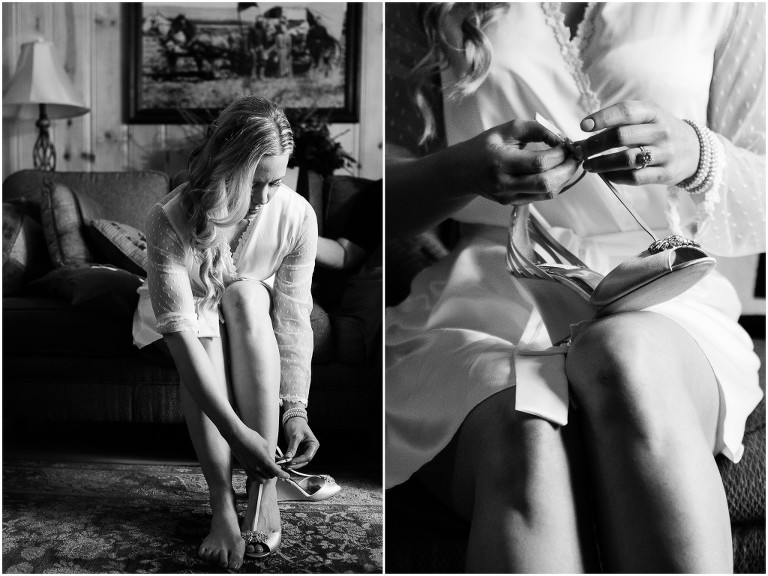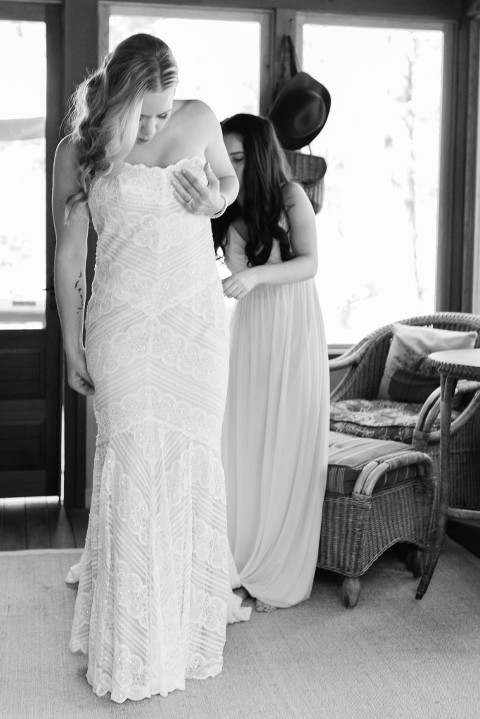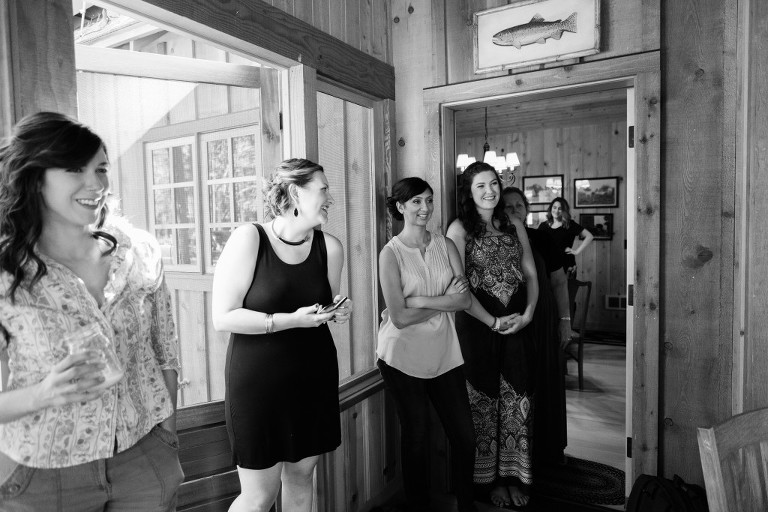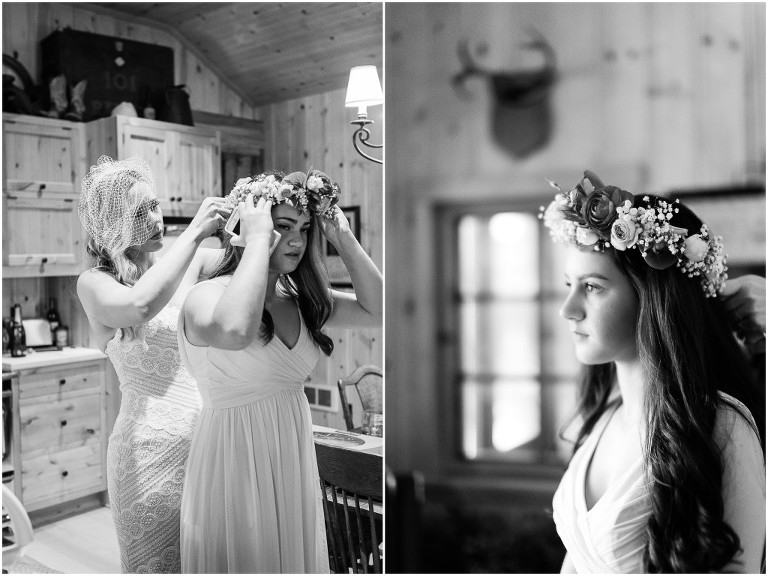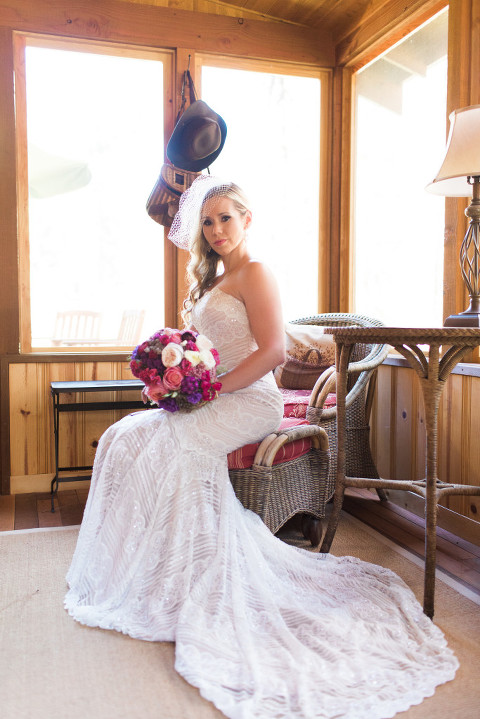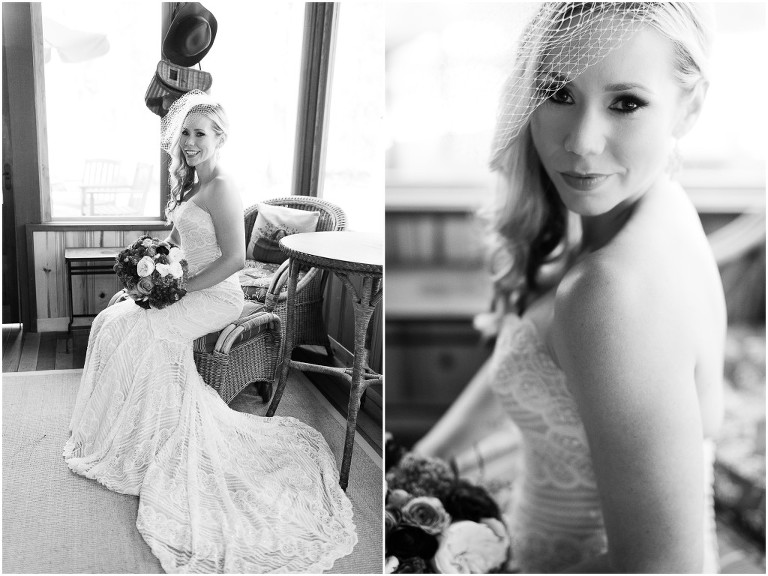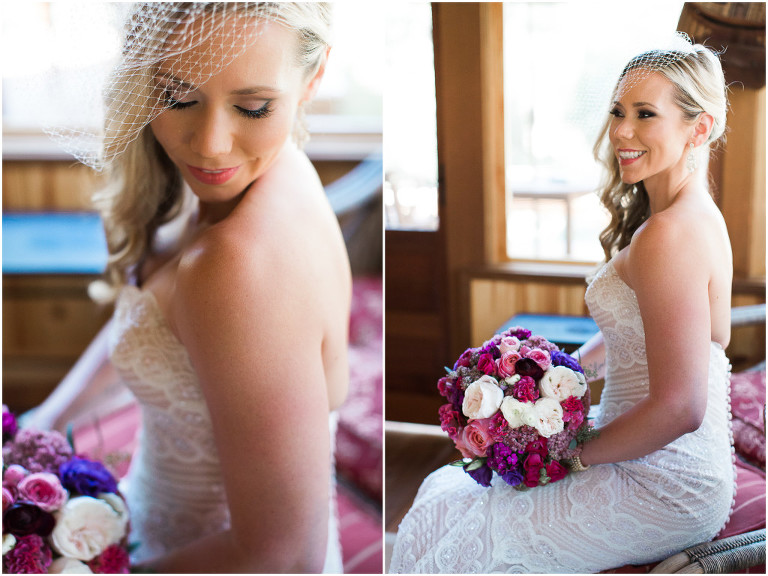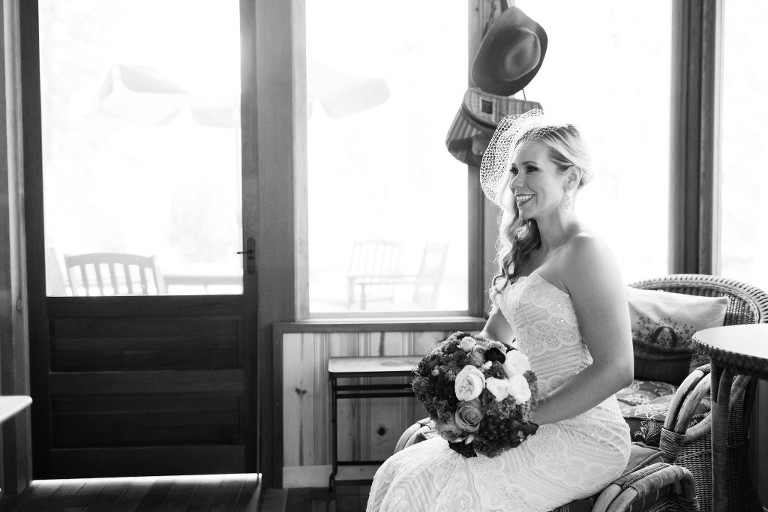 Tana you are such a beautiful bride!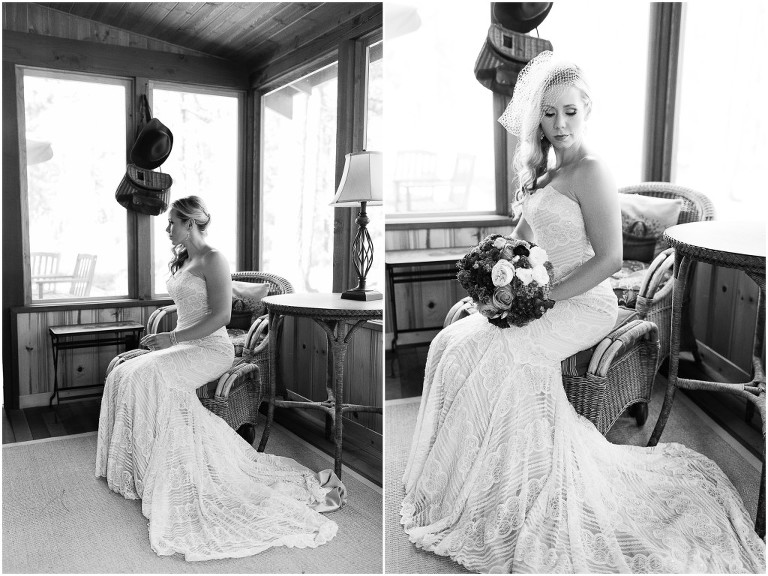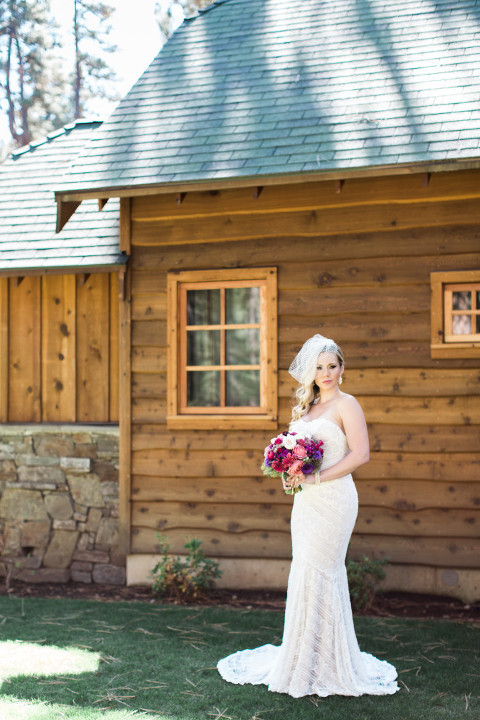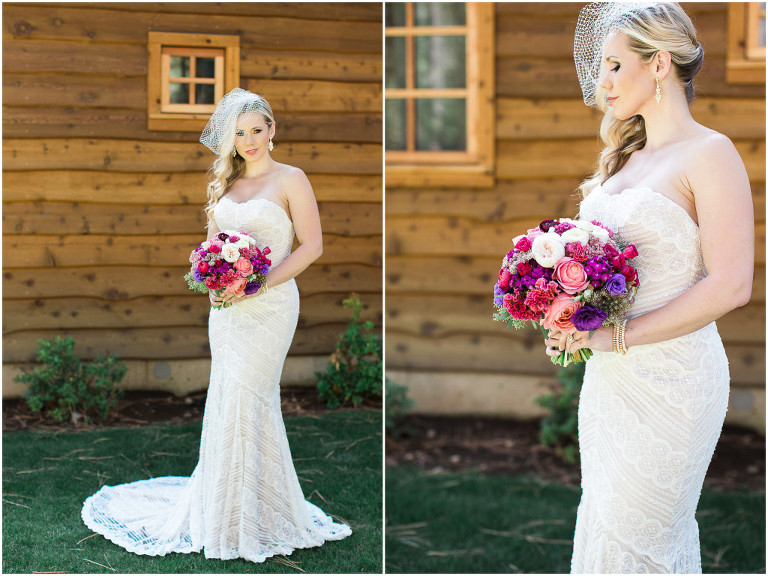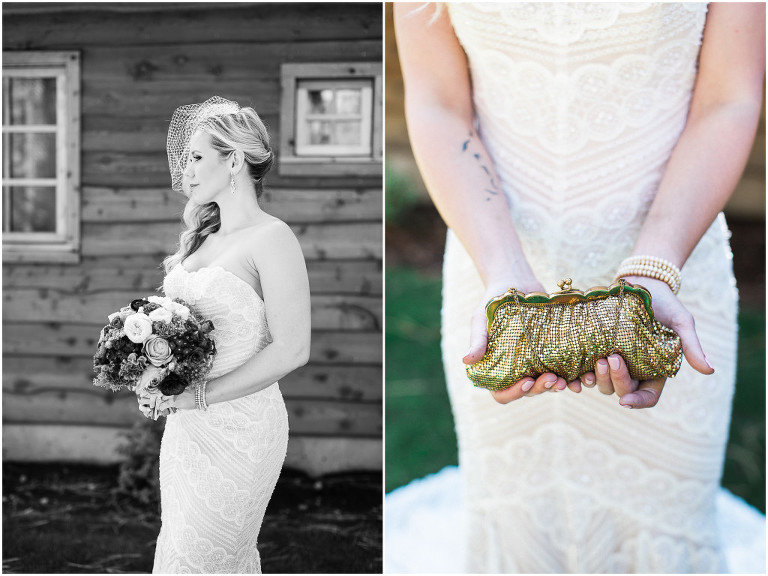 The whole wedding had a vintage theme. Including Tanas' amazing vintage clutch purse.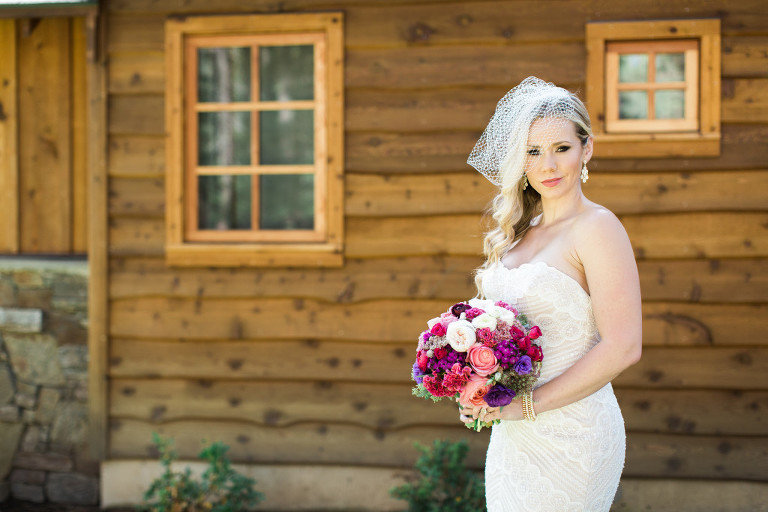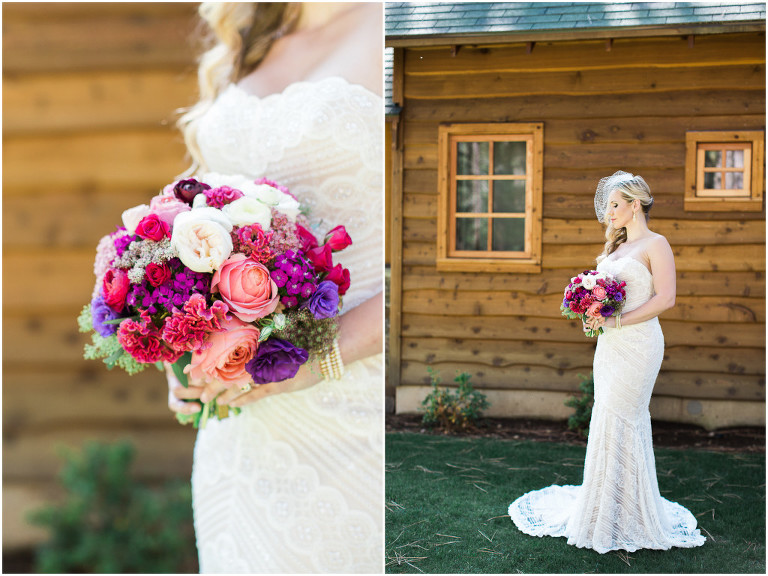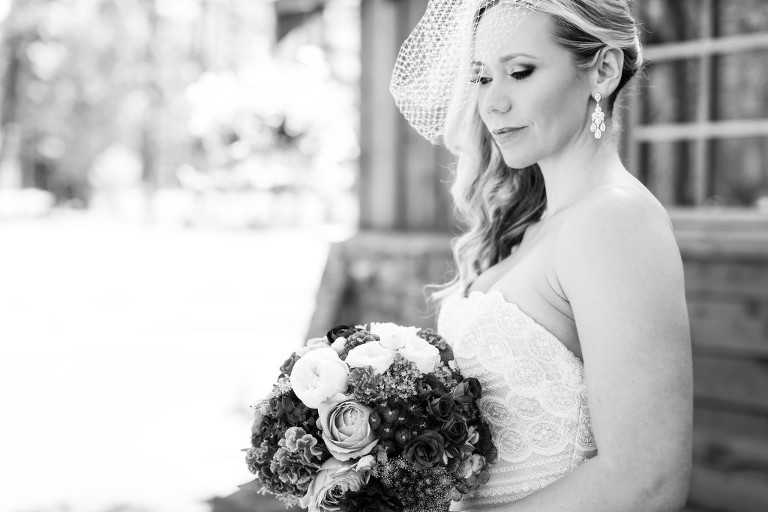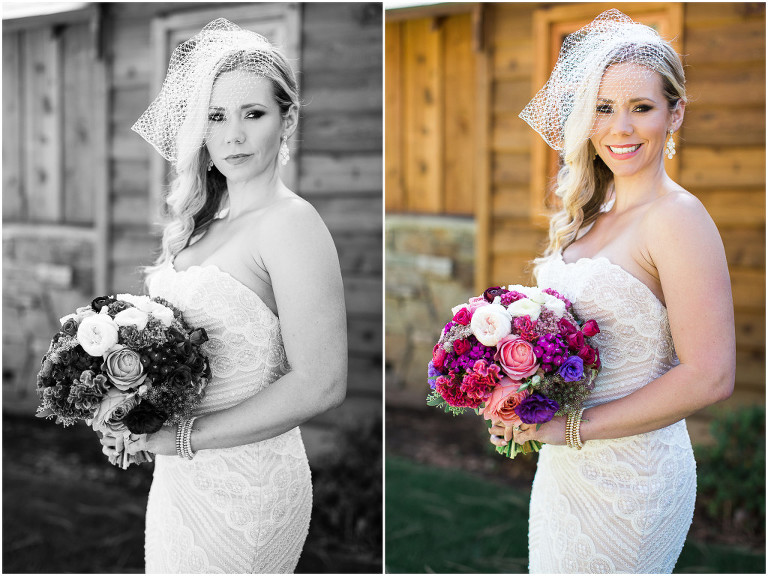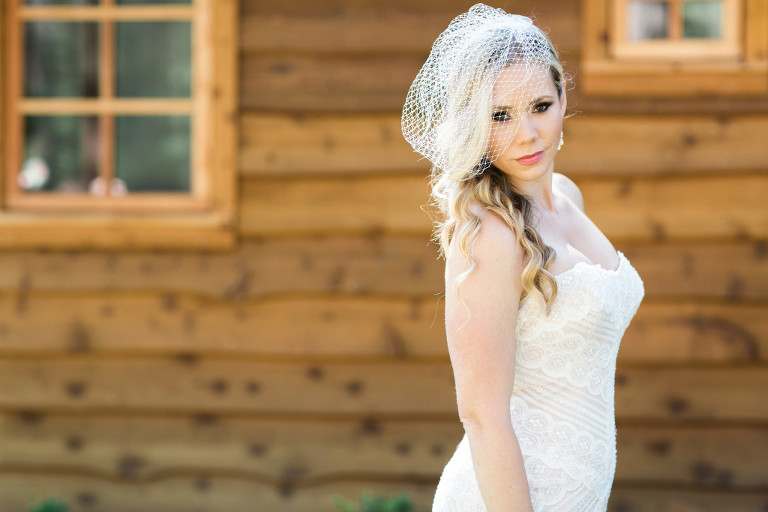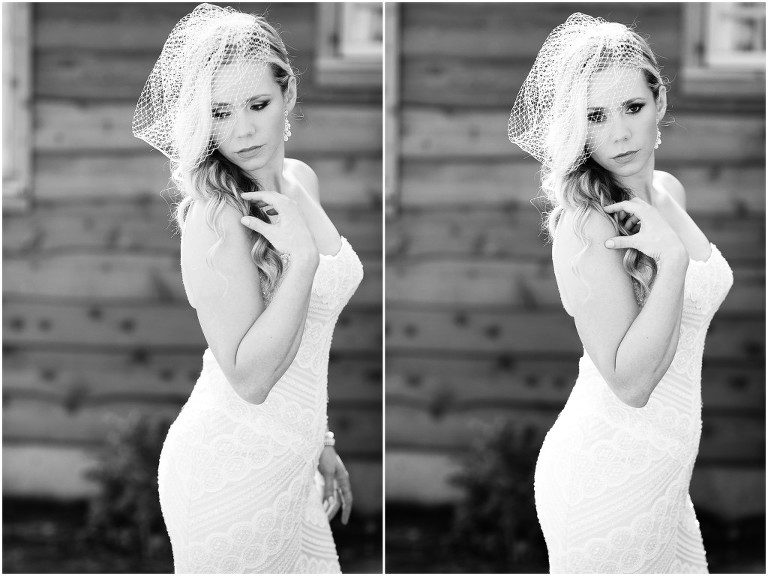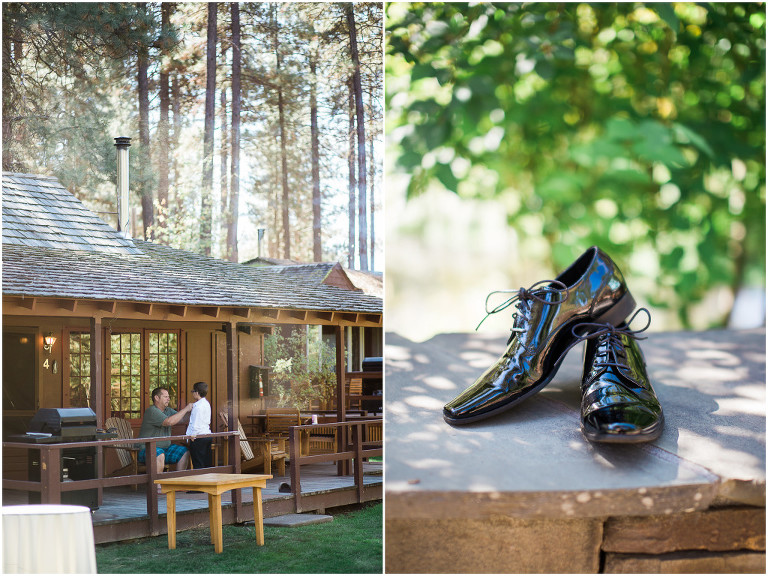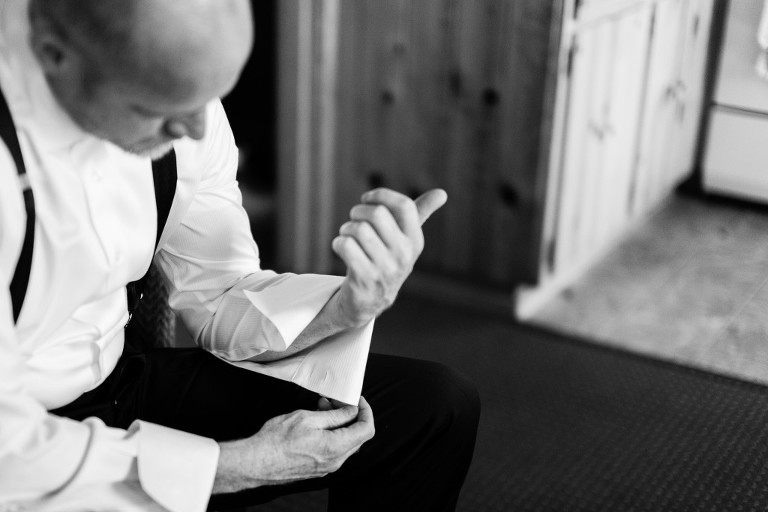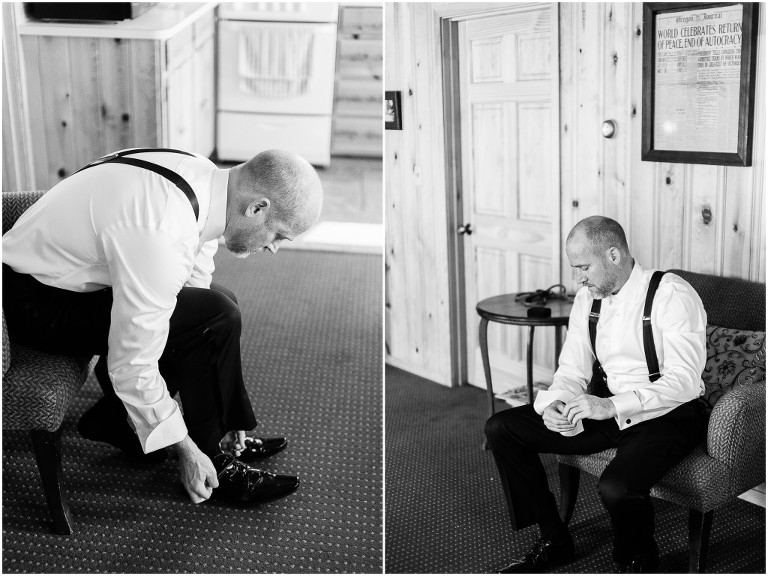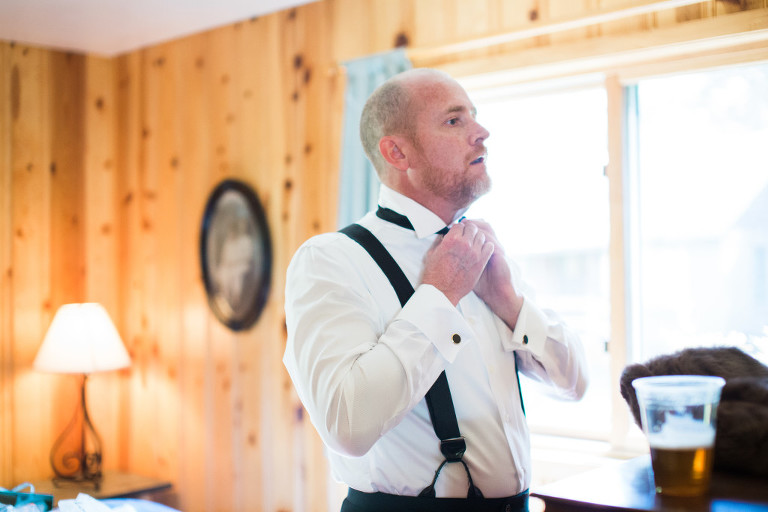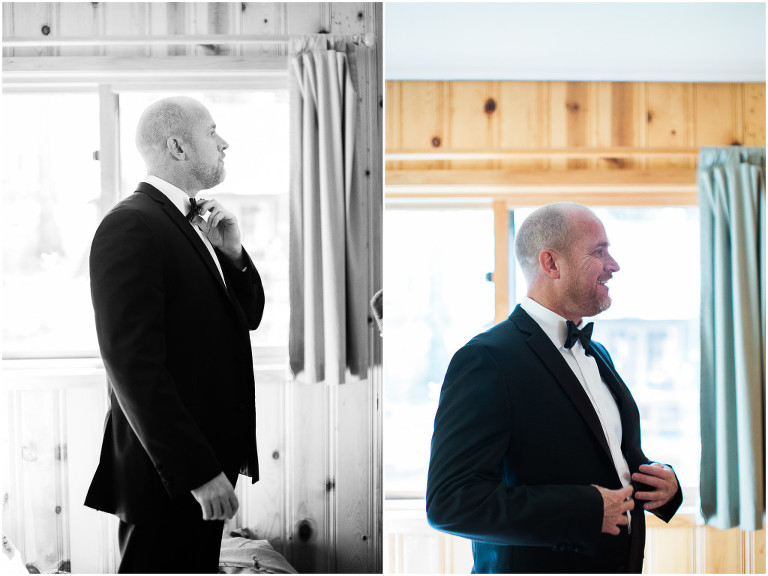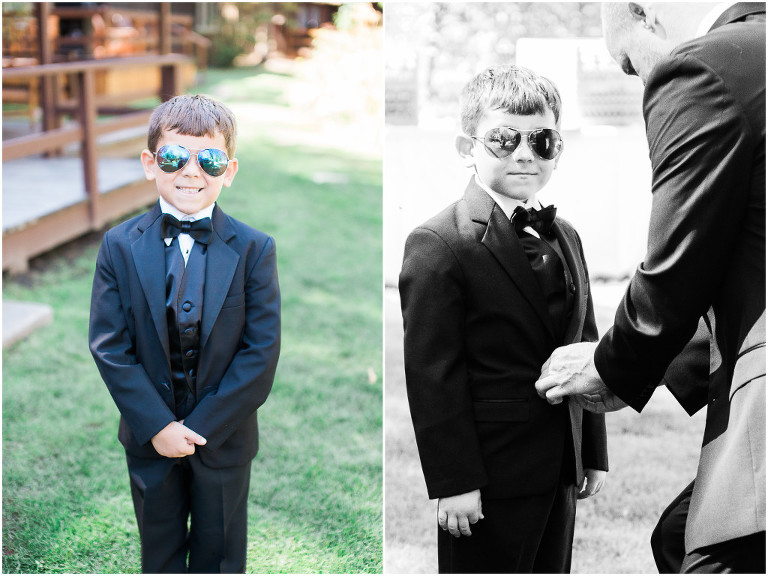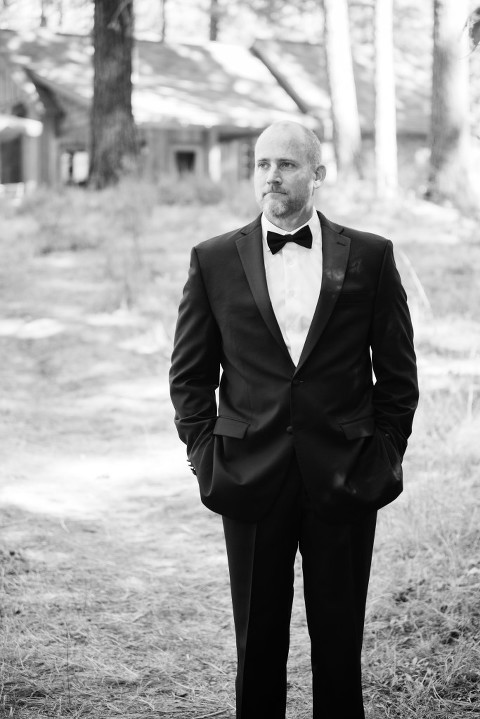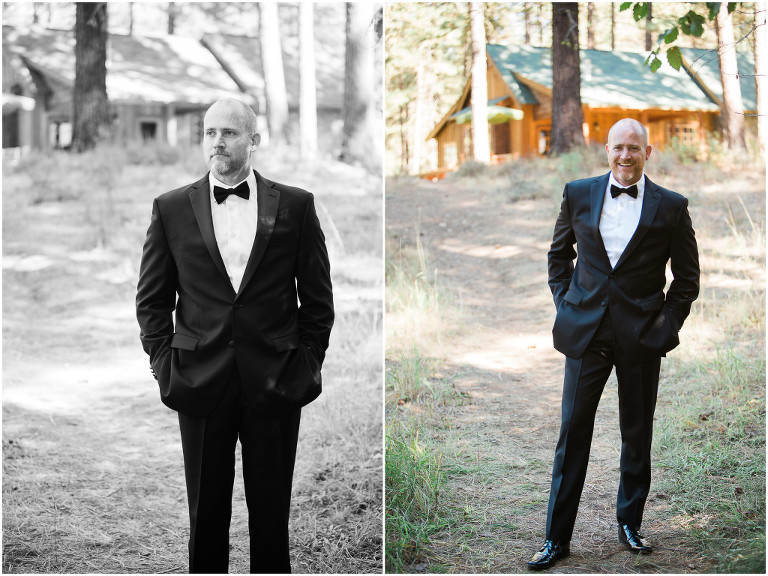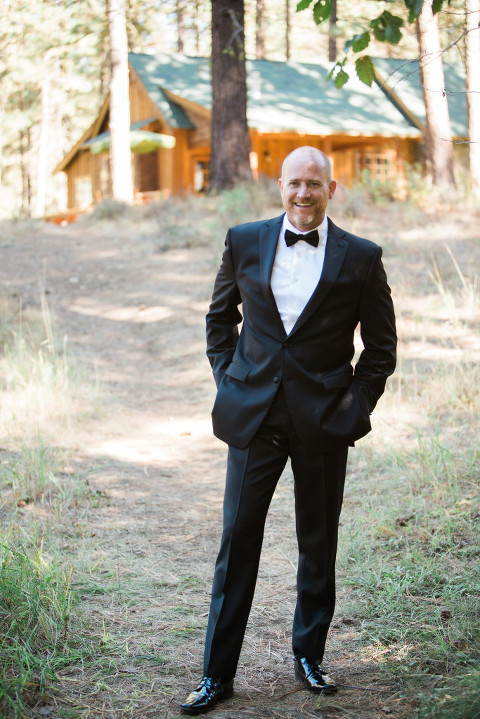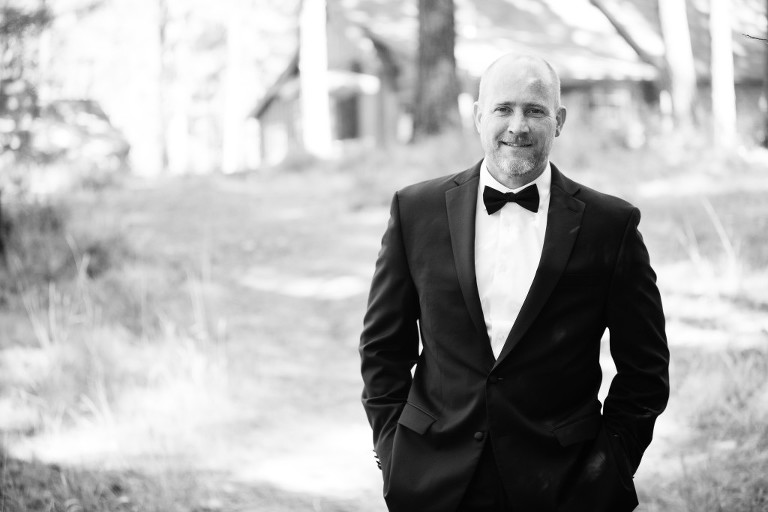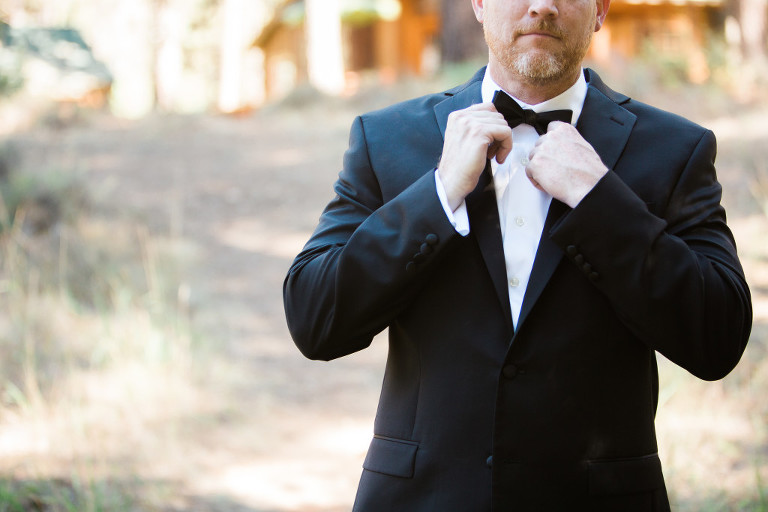 I love first looks! I always recommend them and think they are a great idea.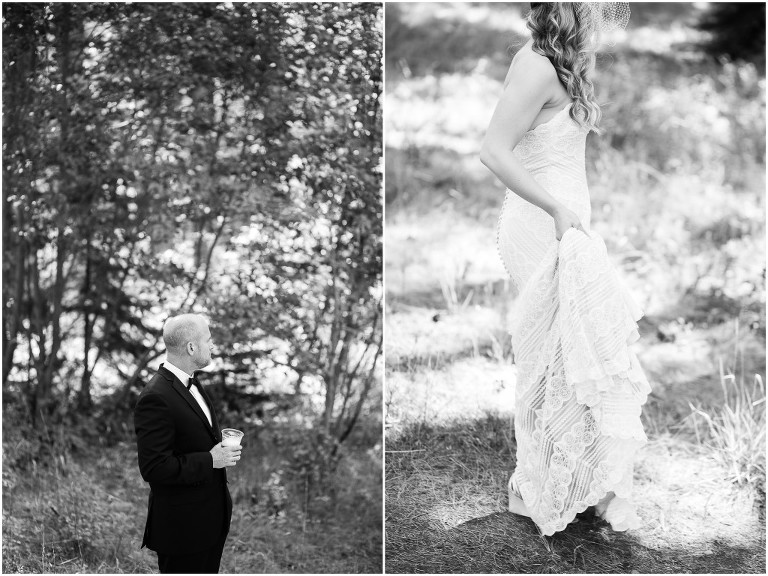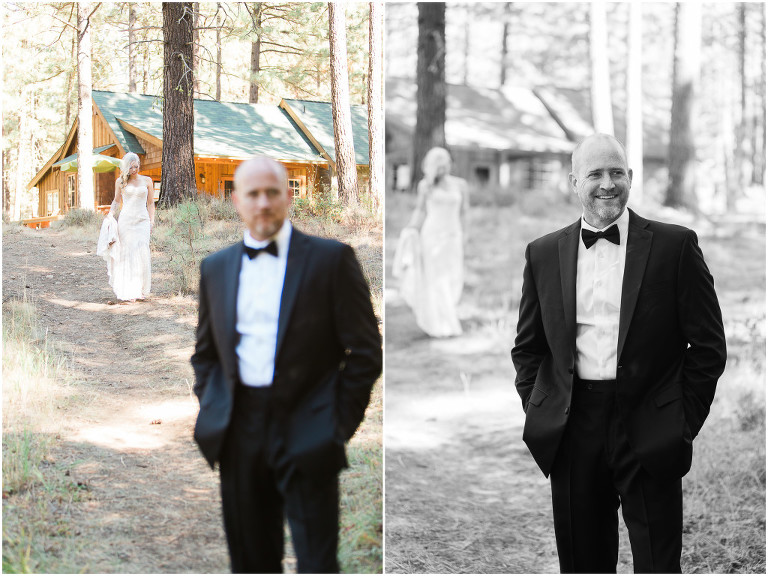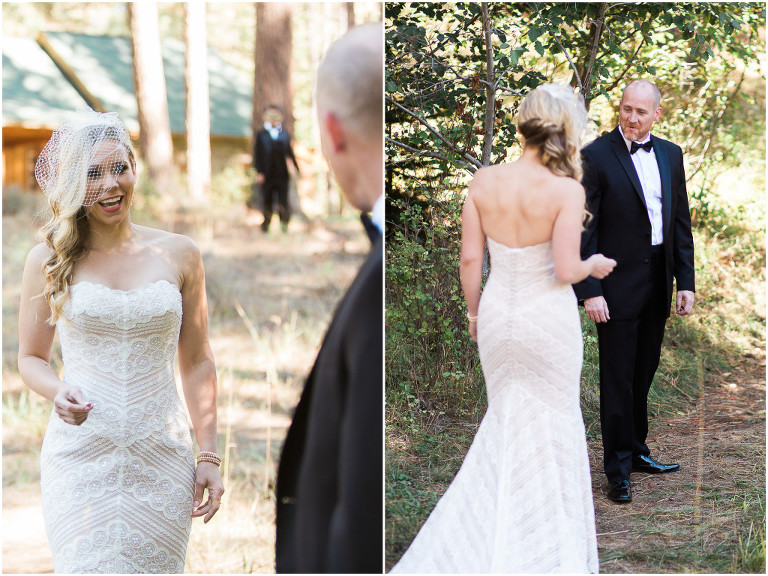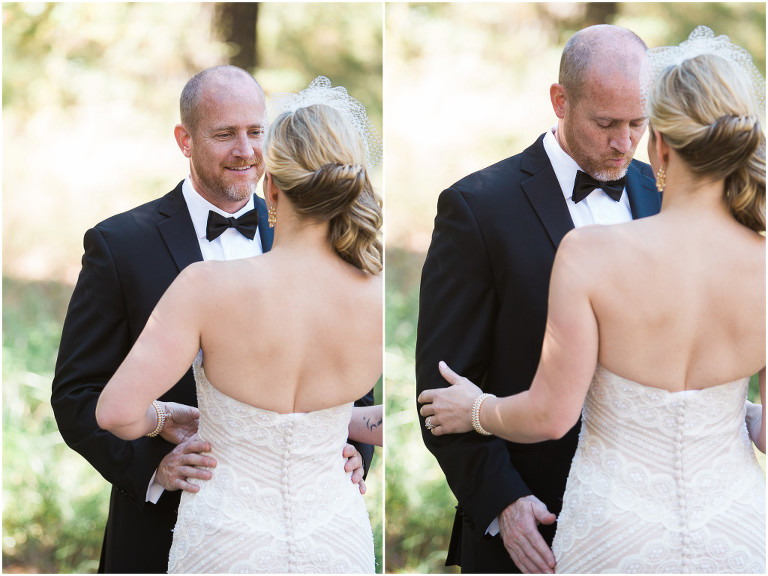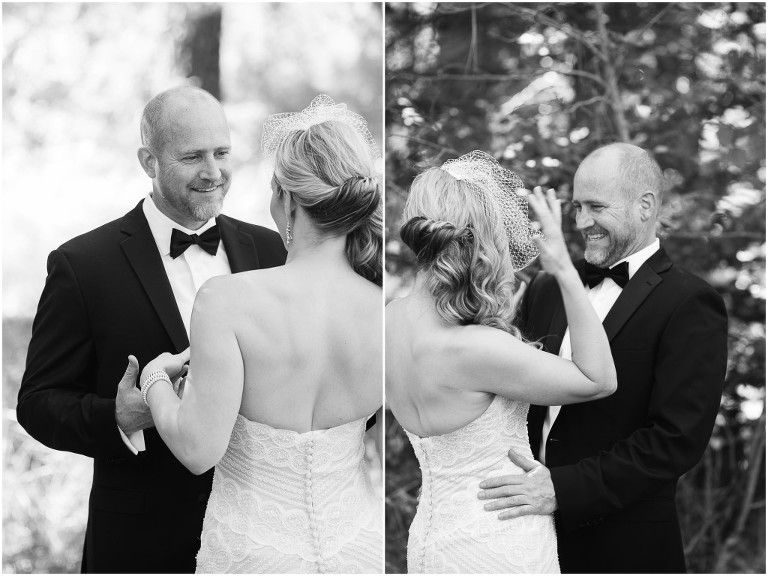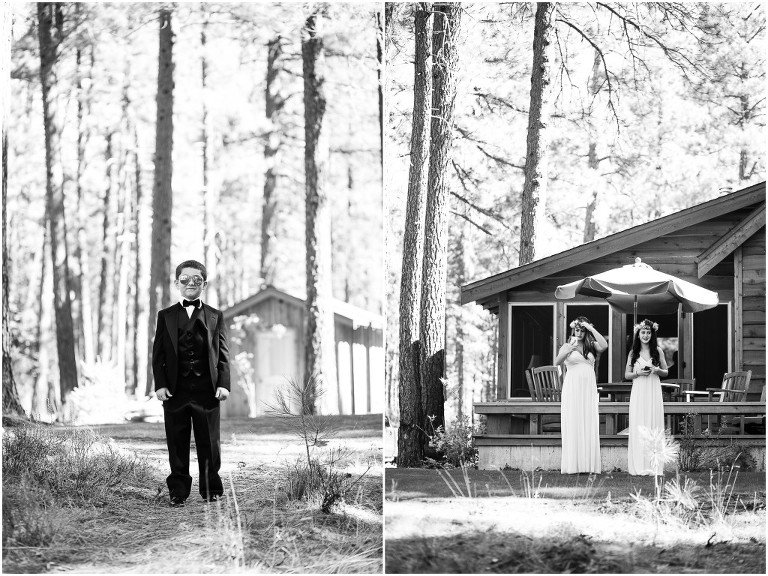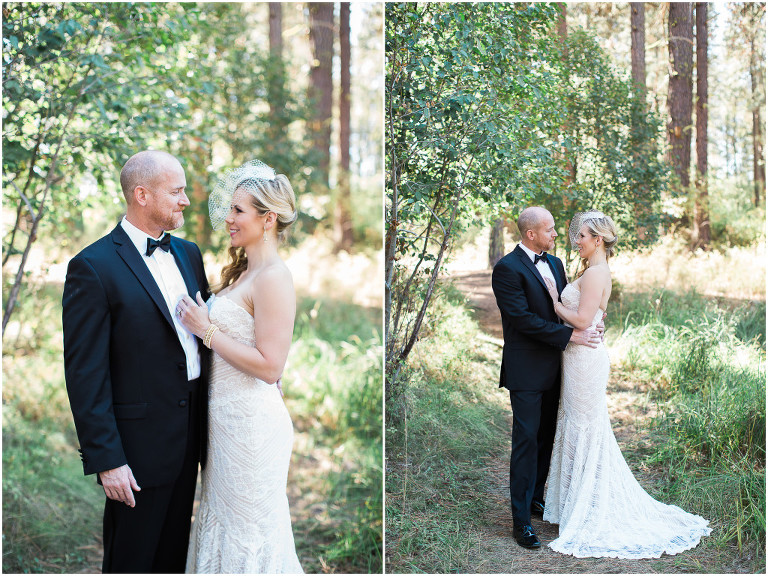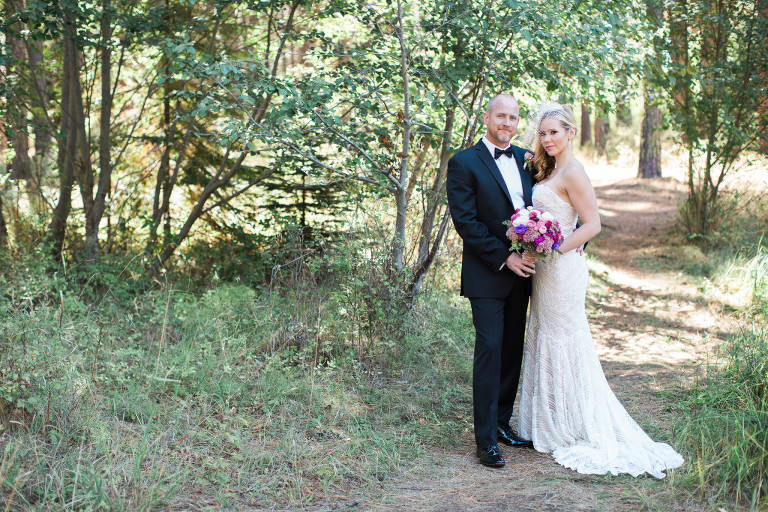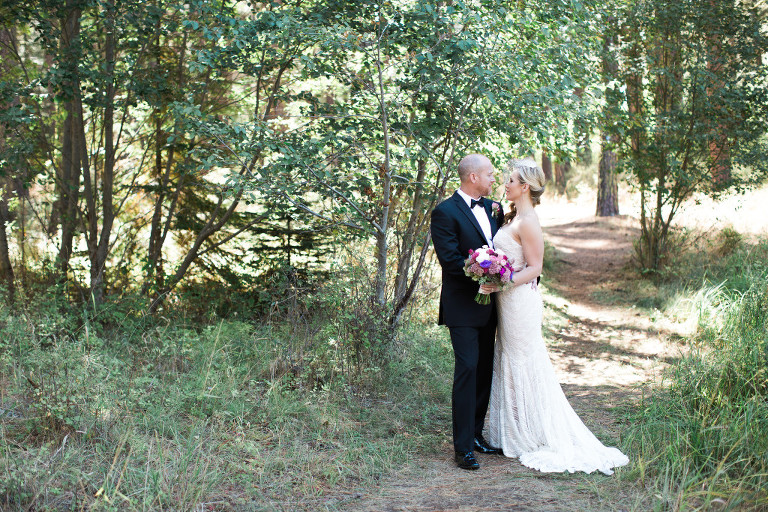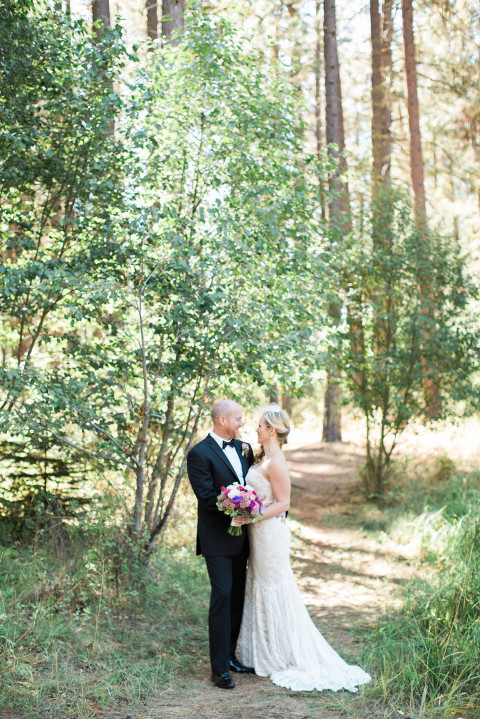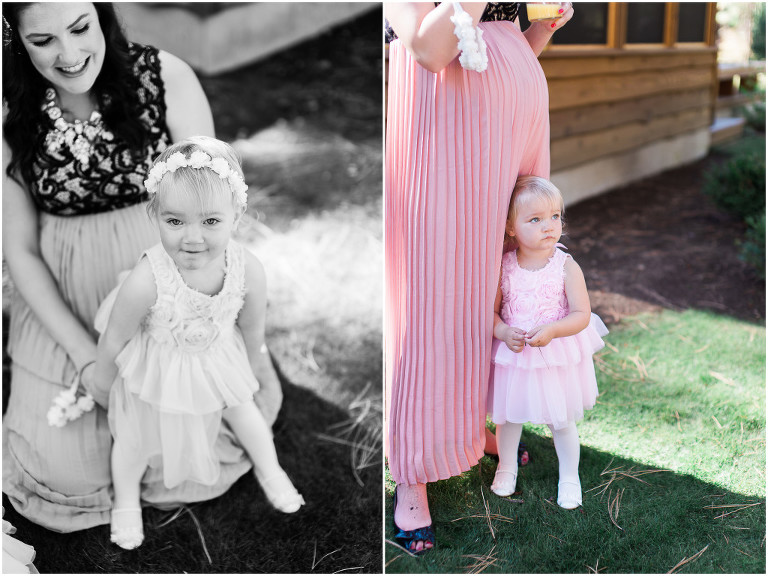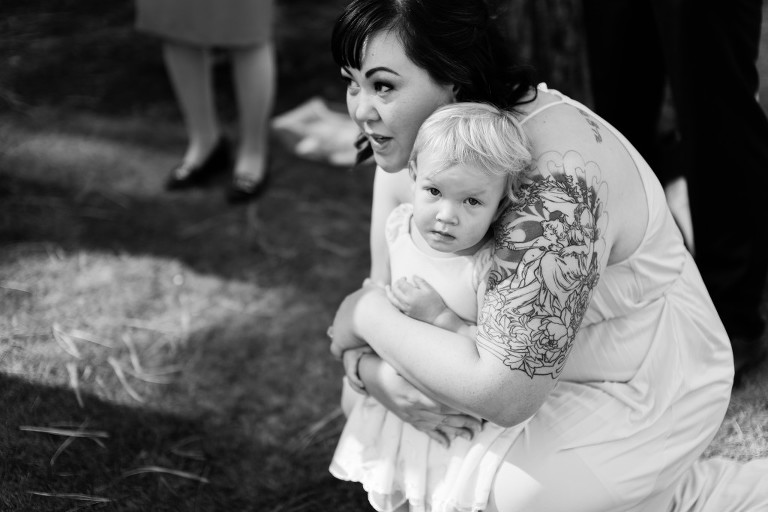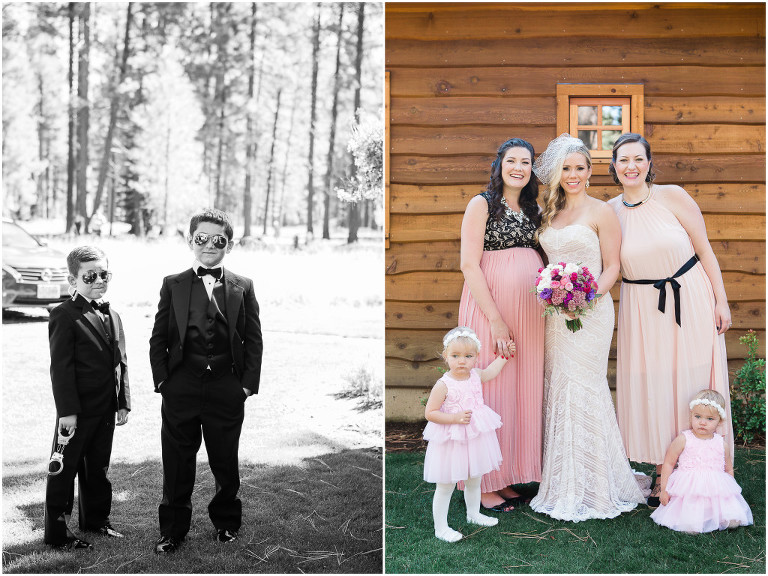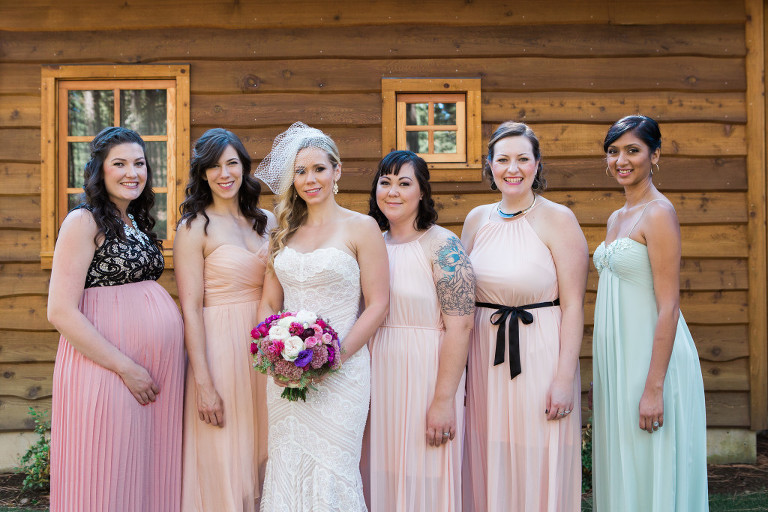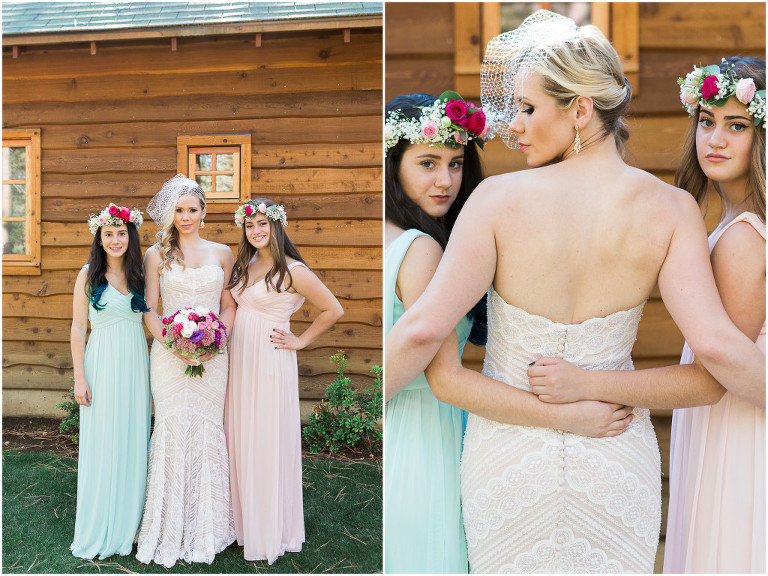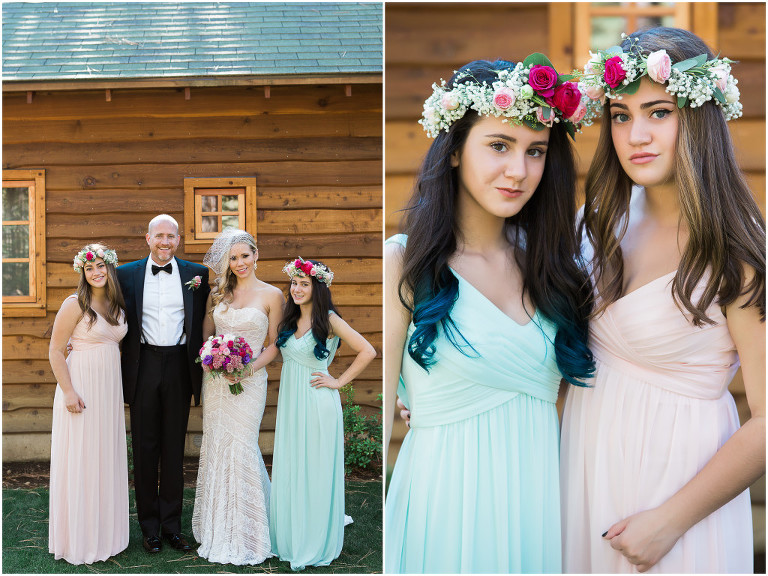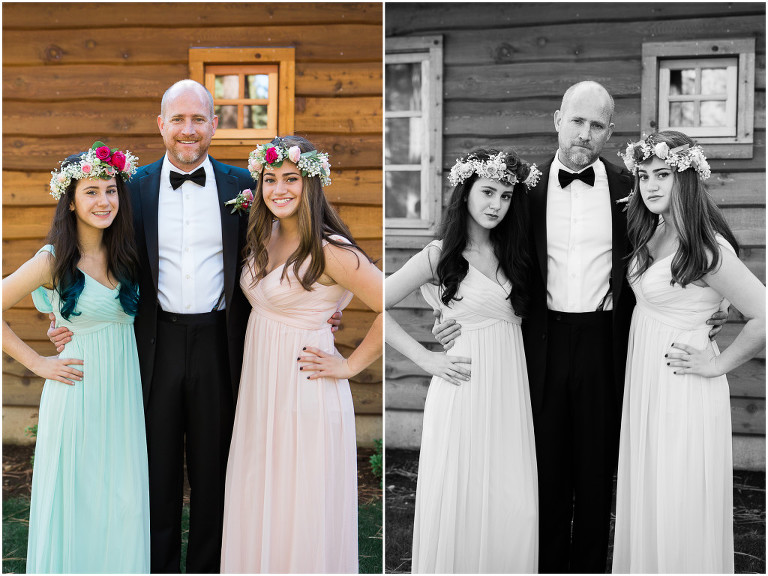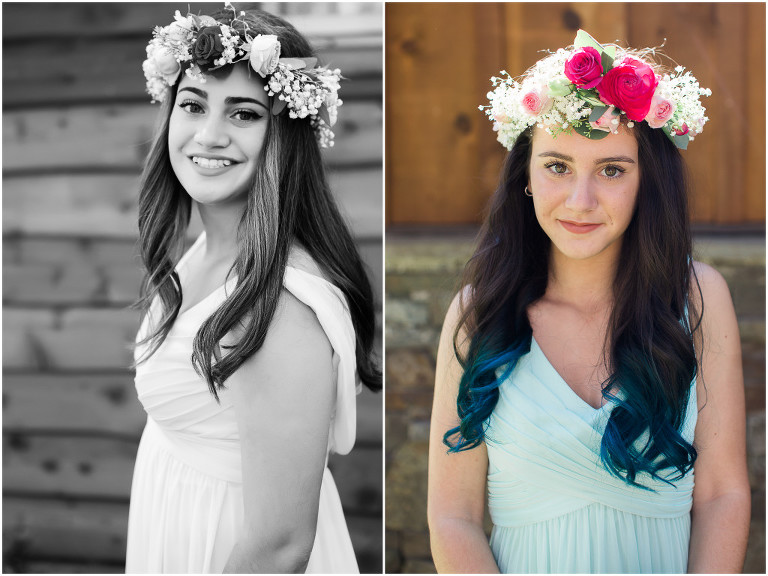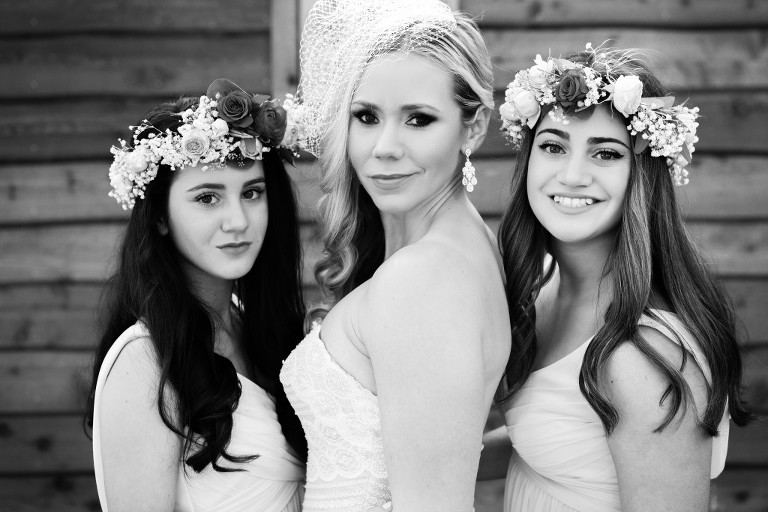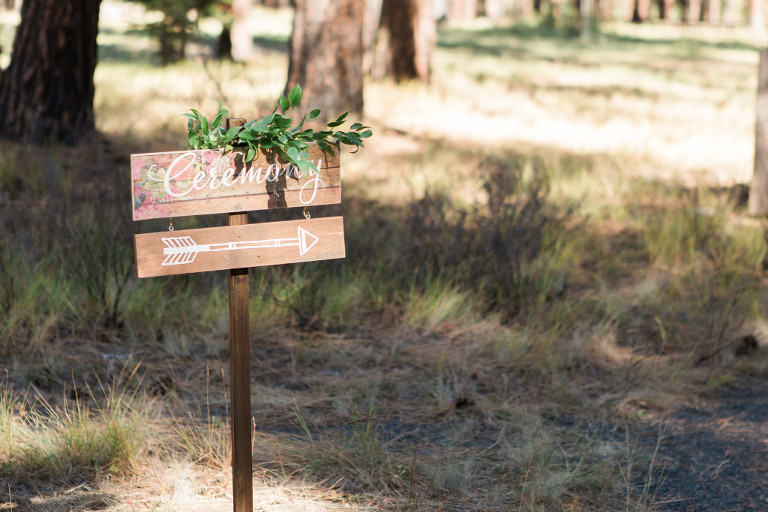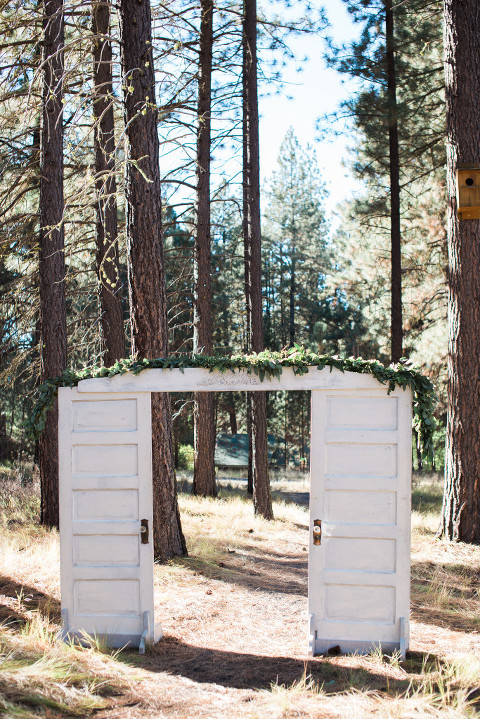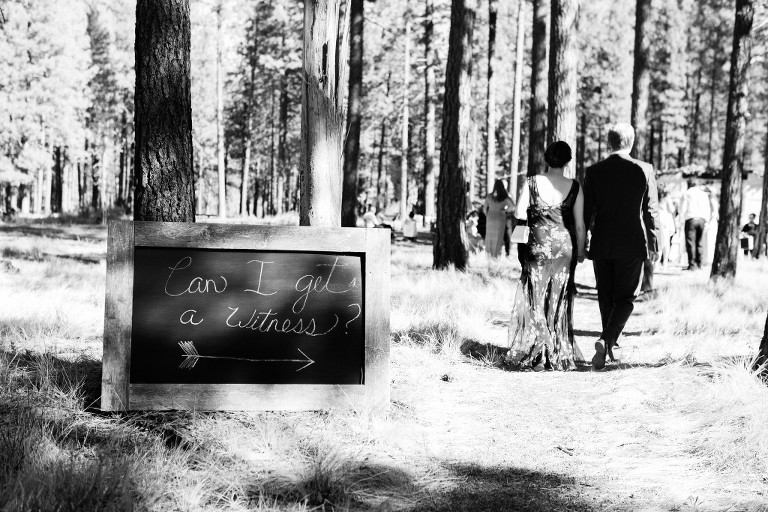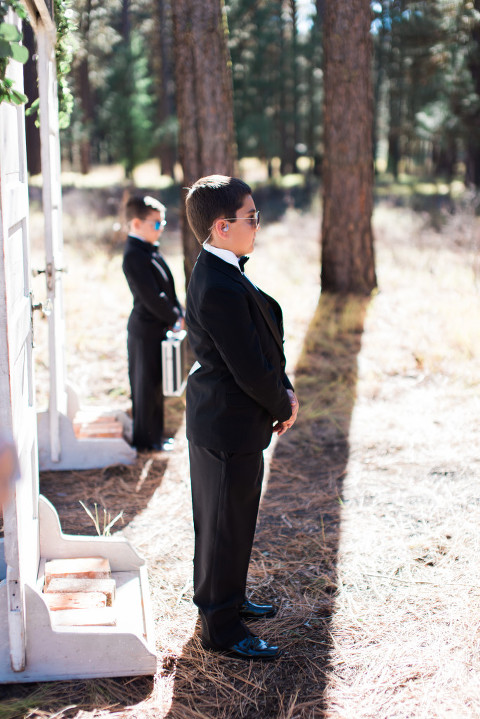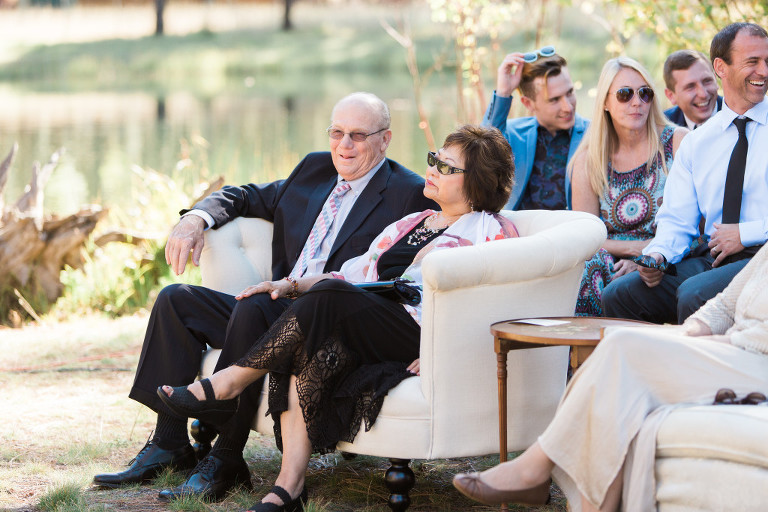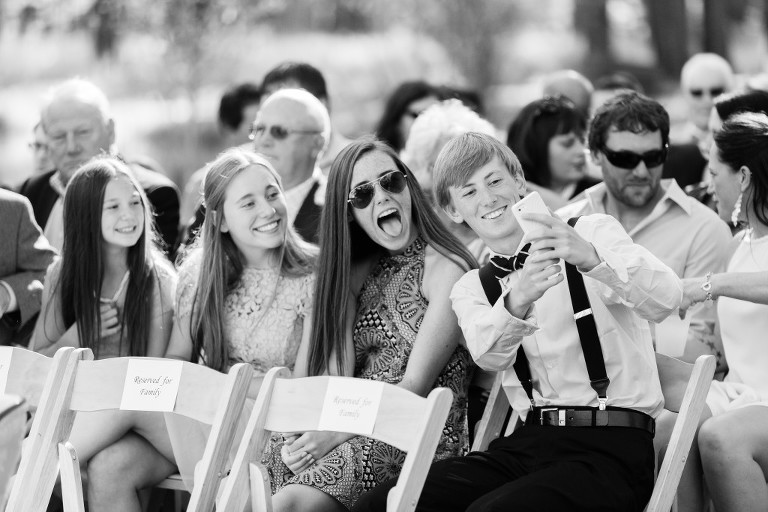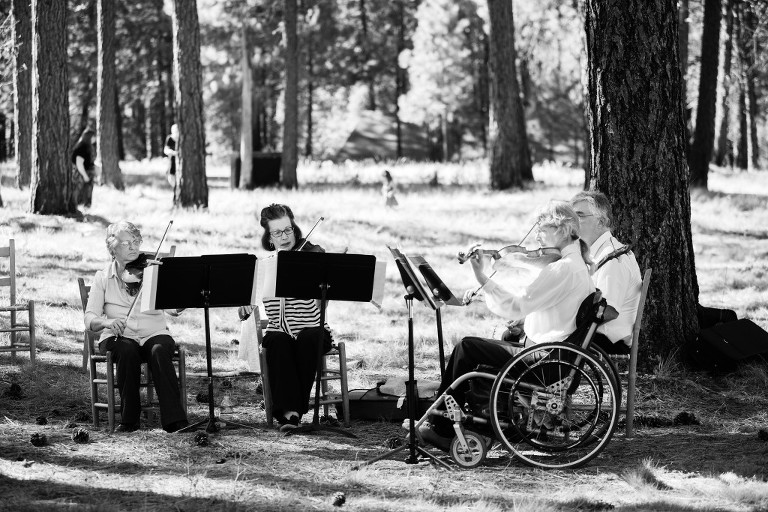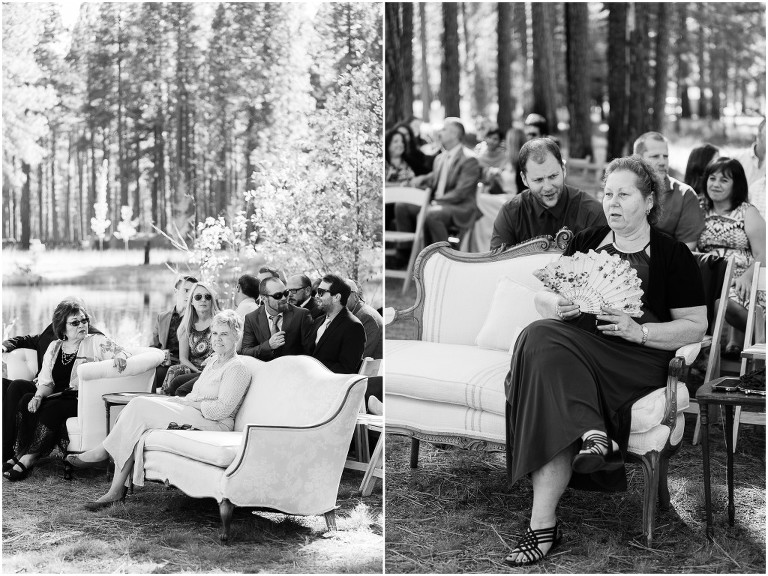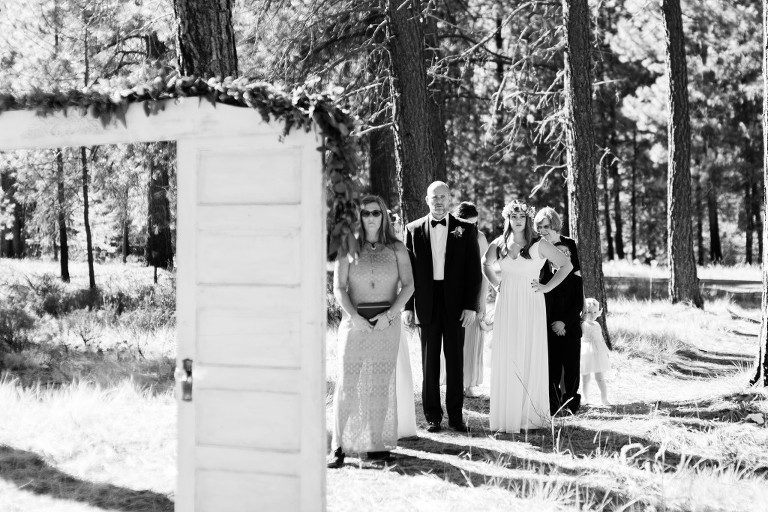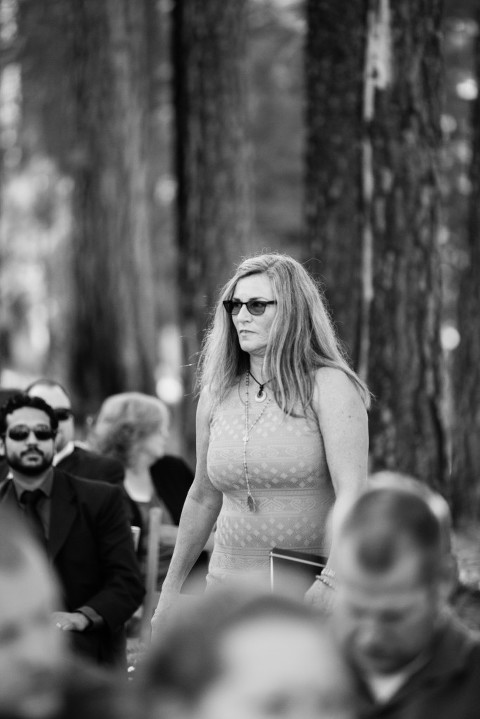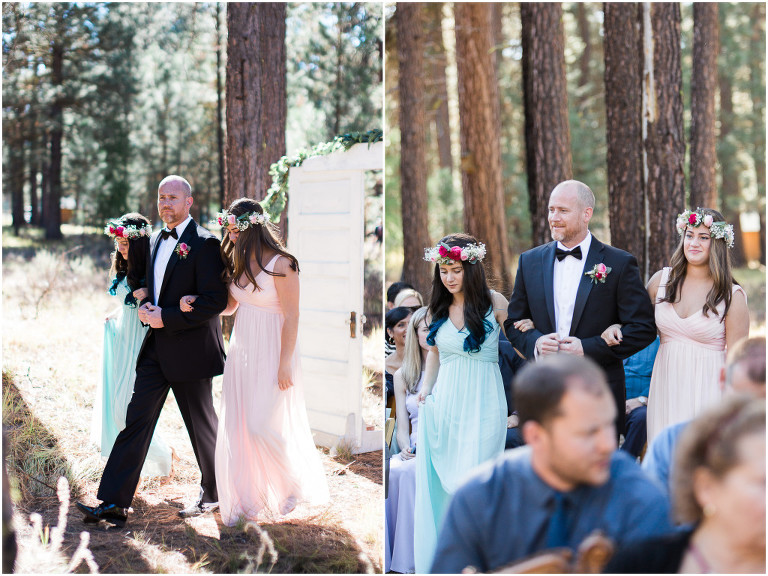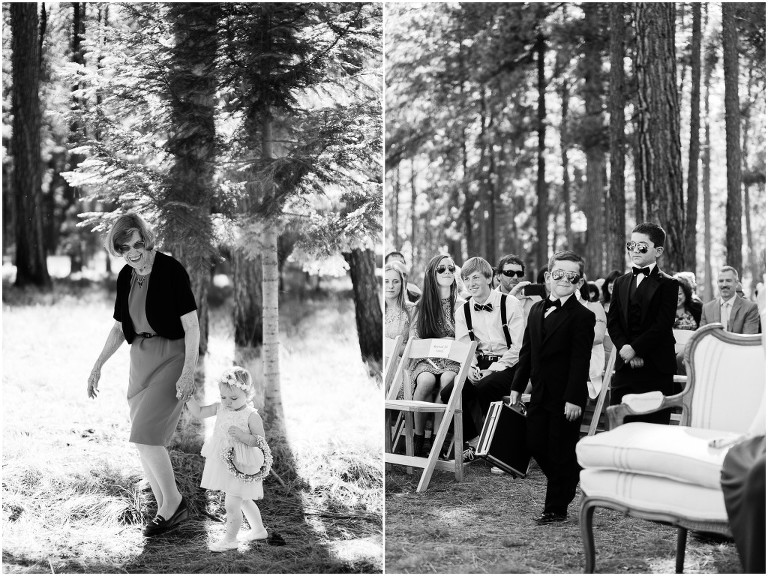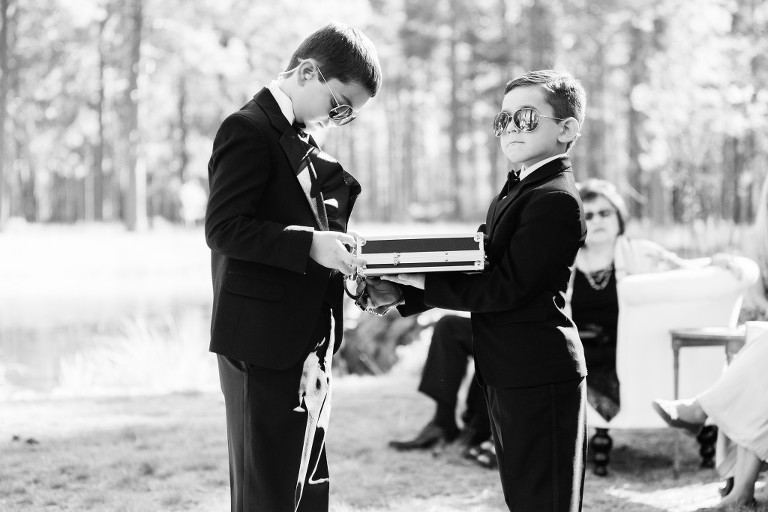 Cutest ring security detail I have seen!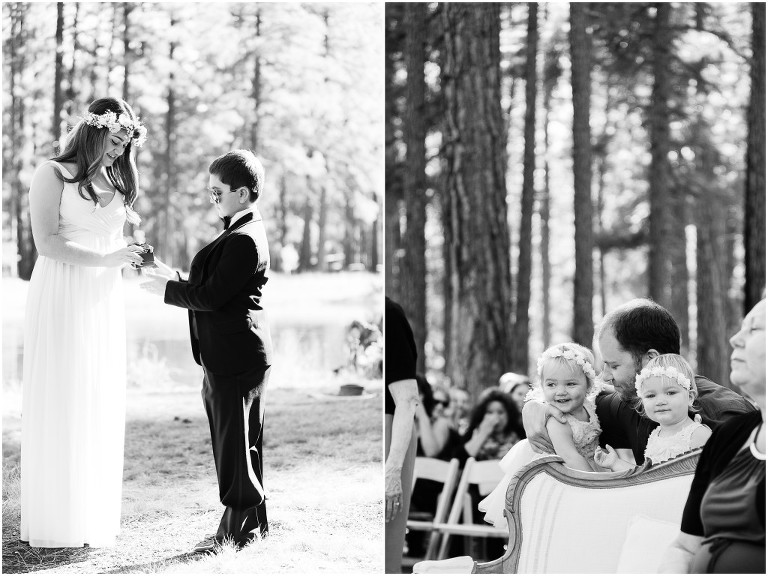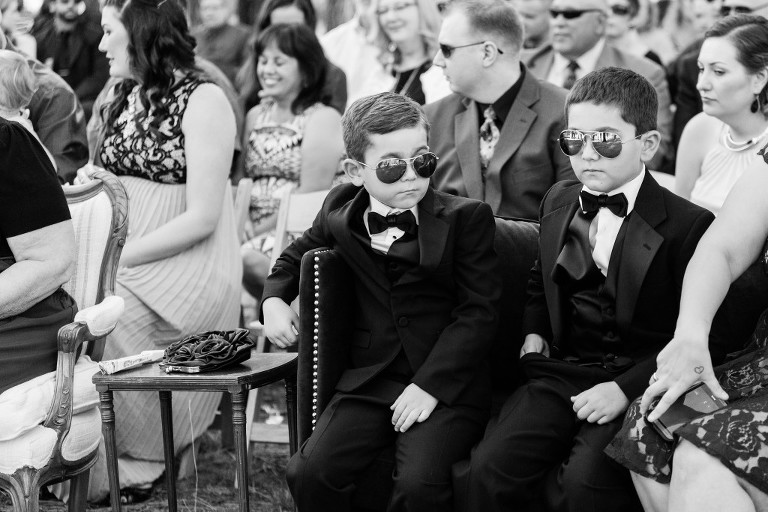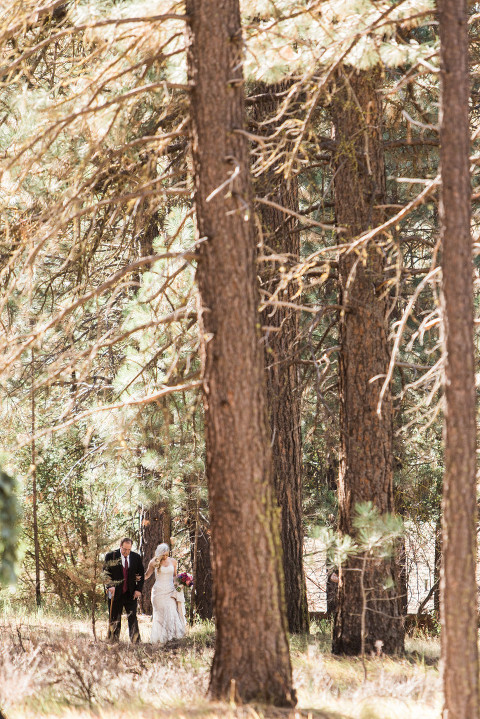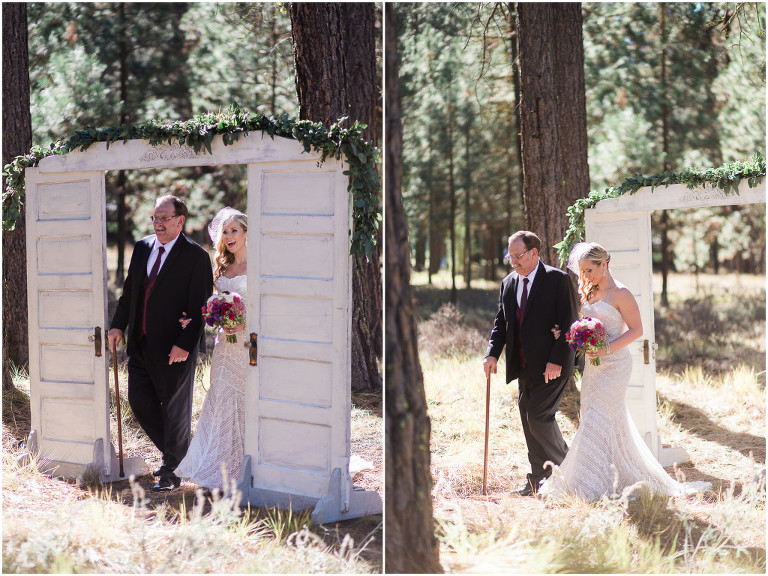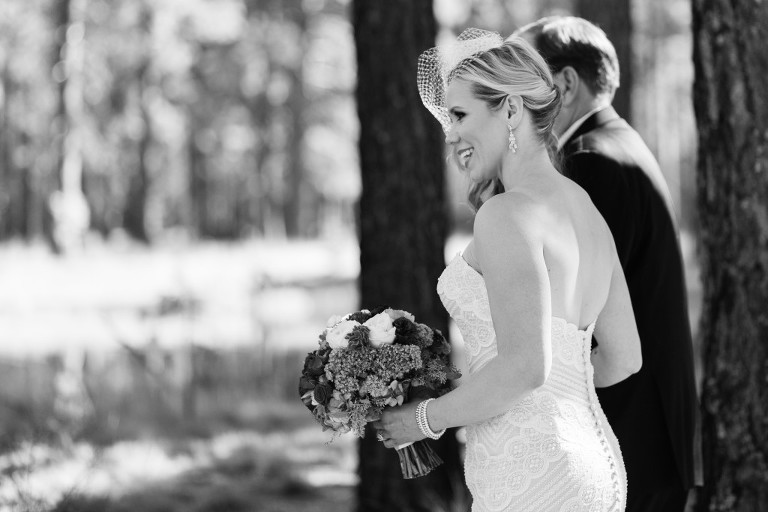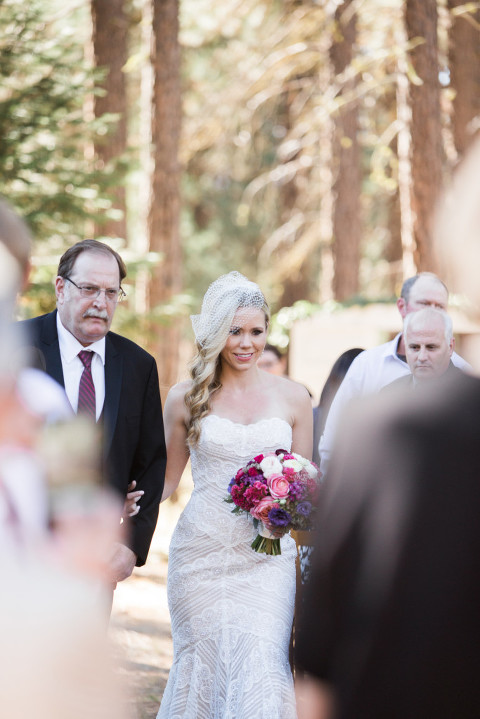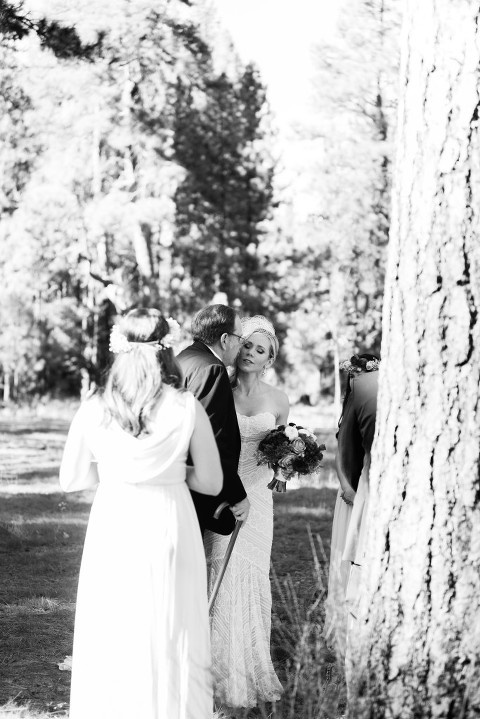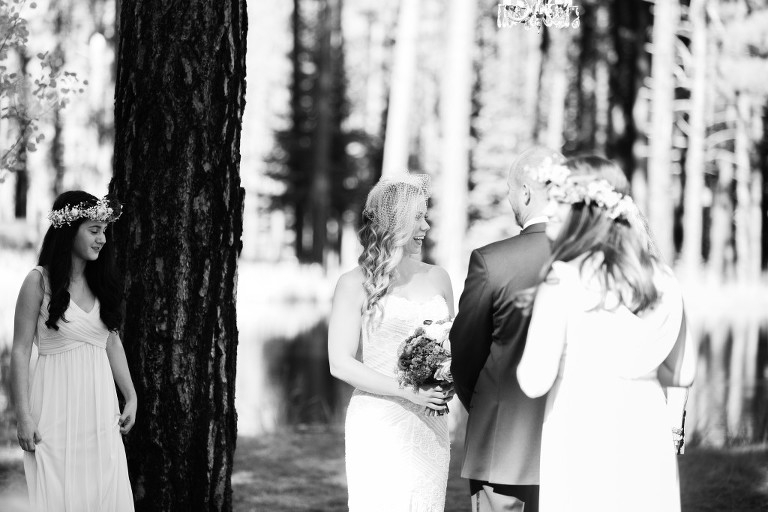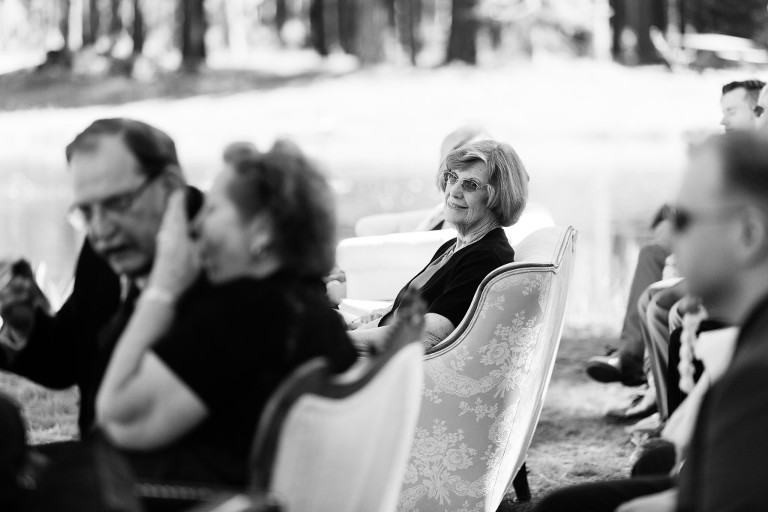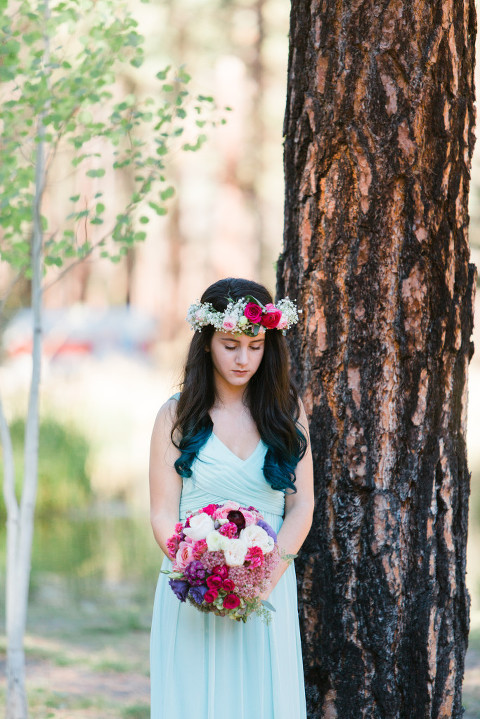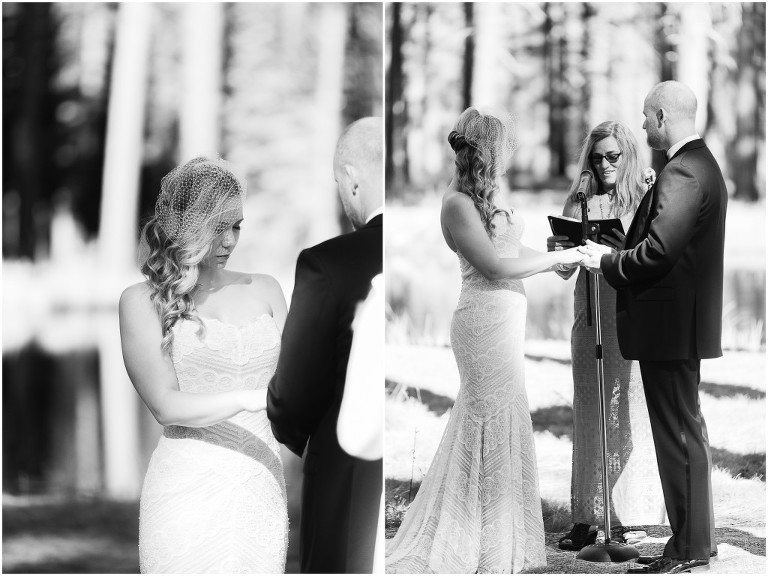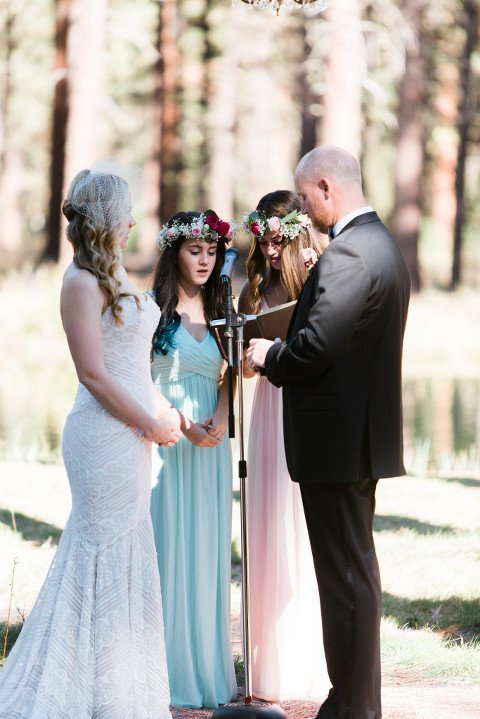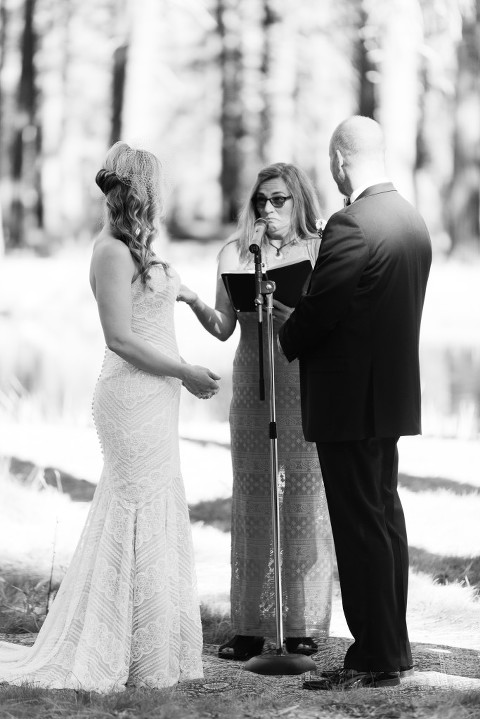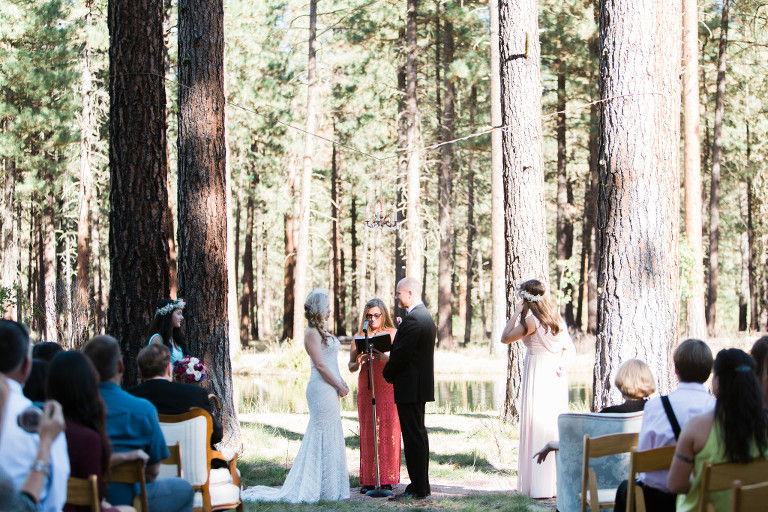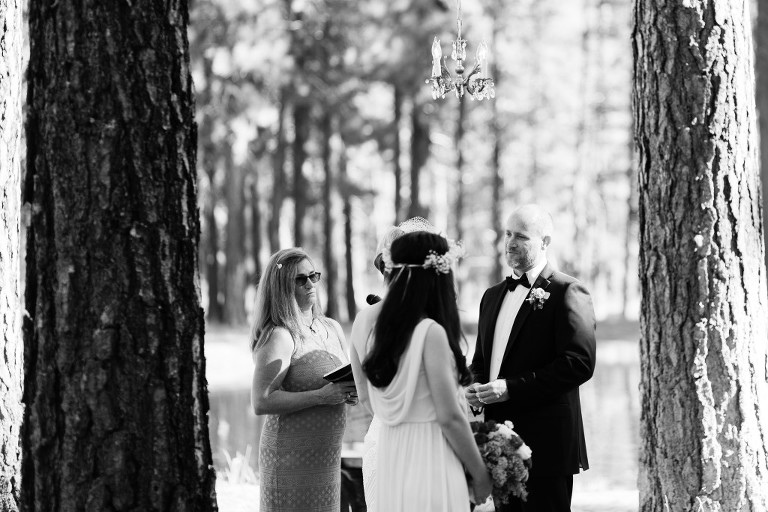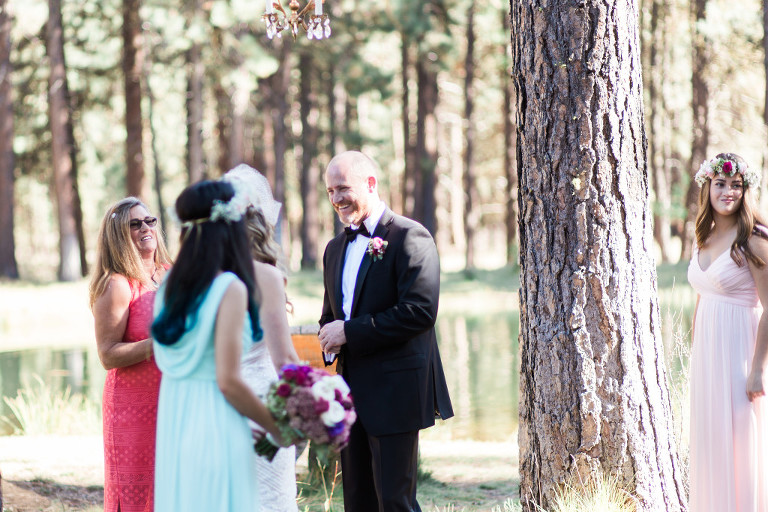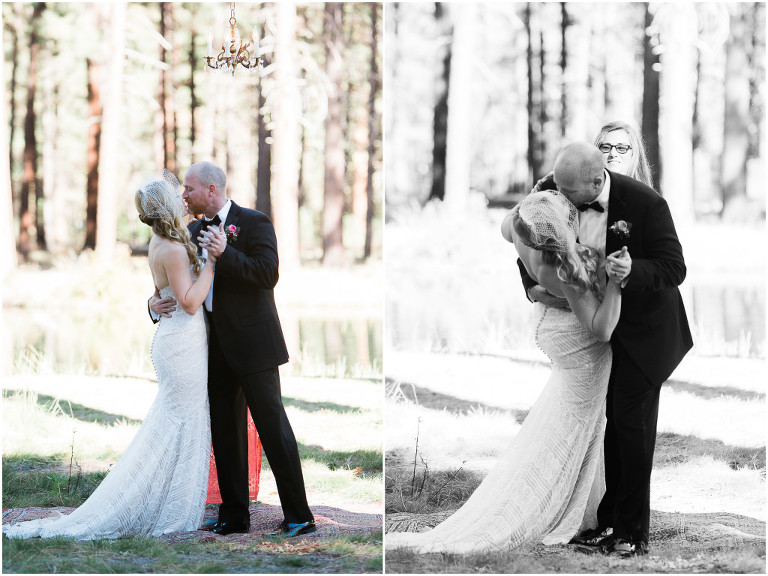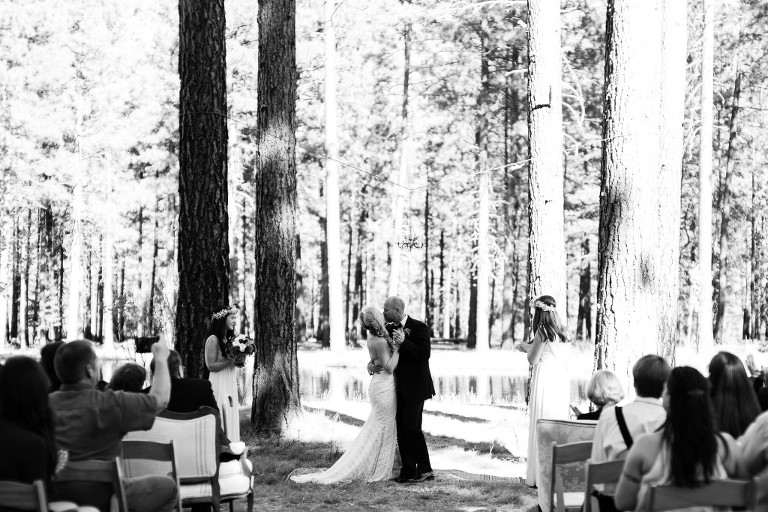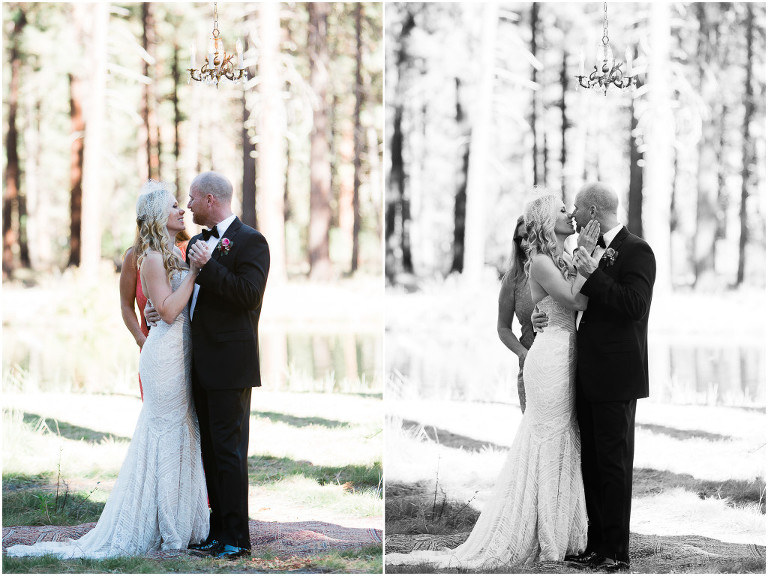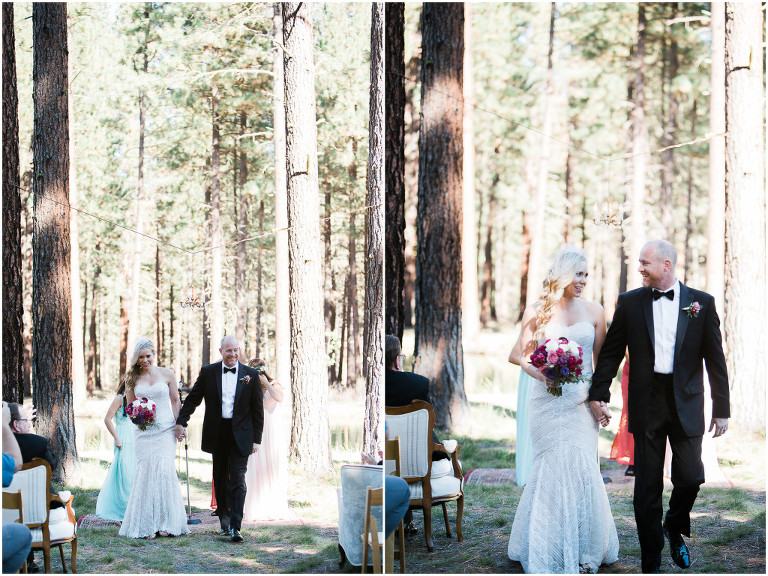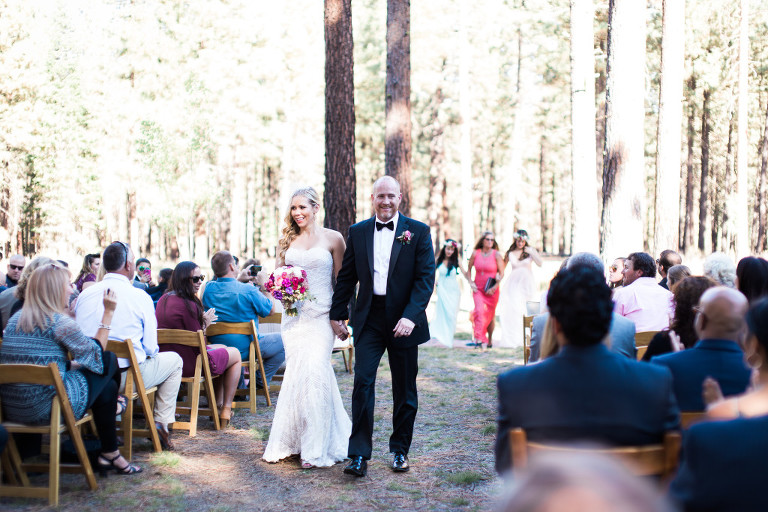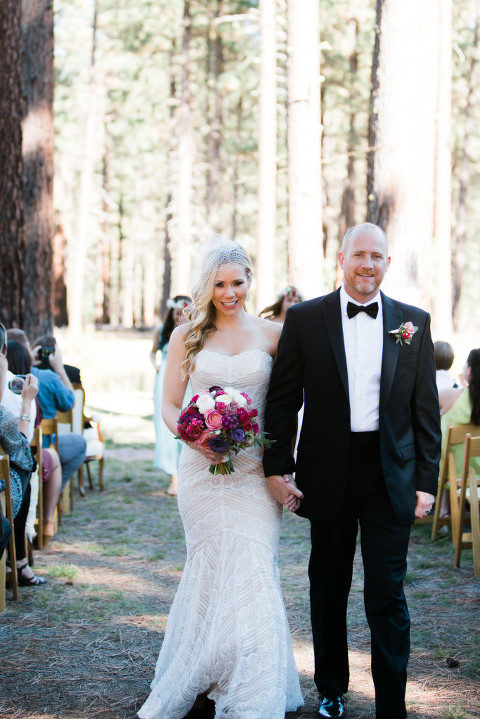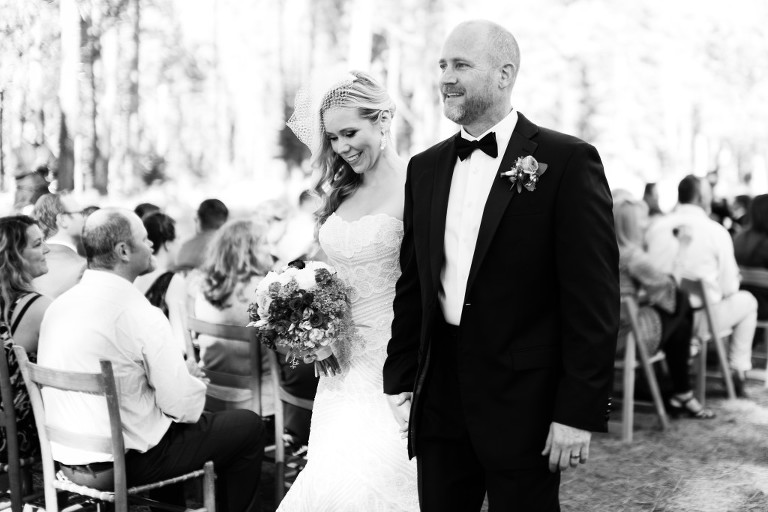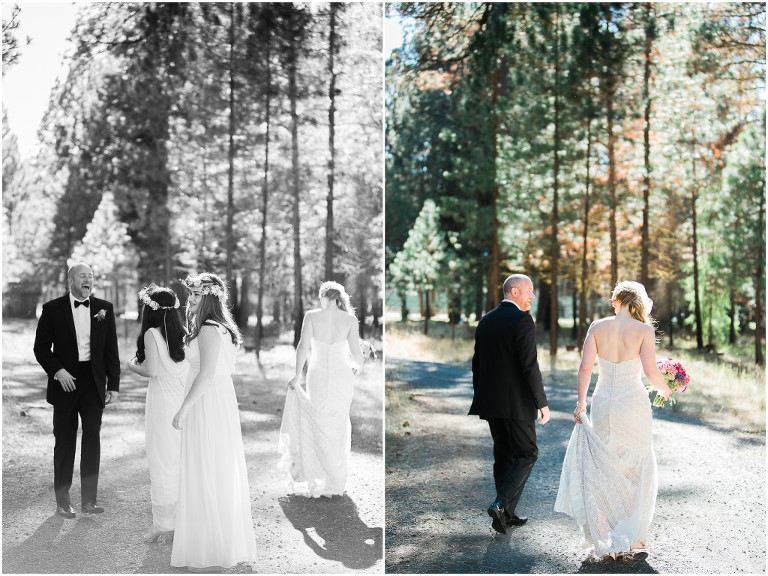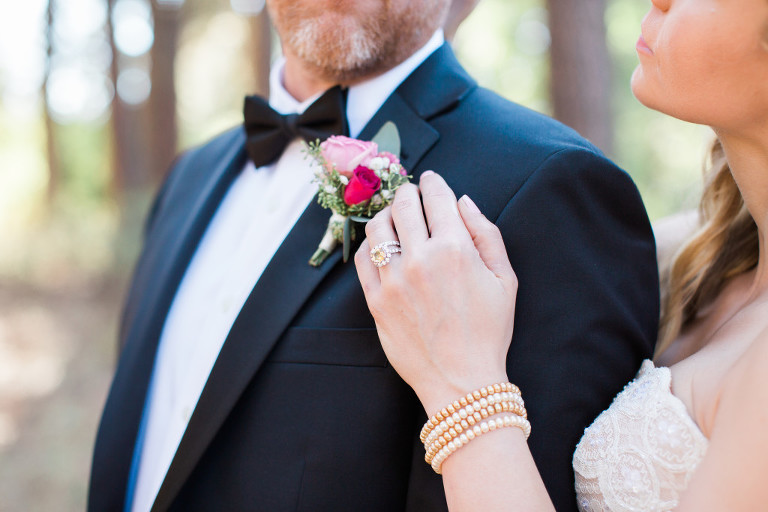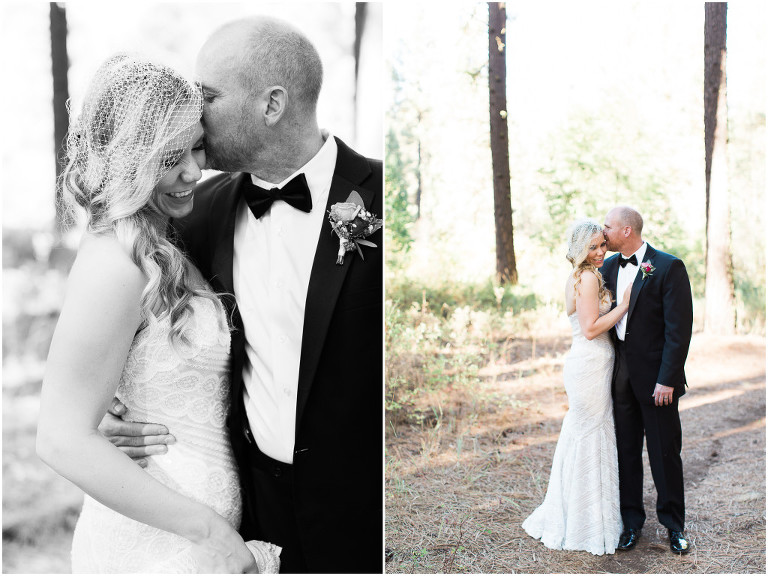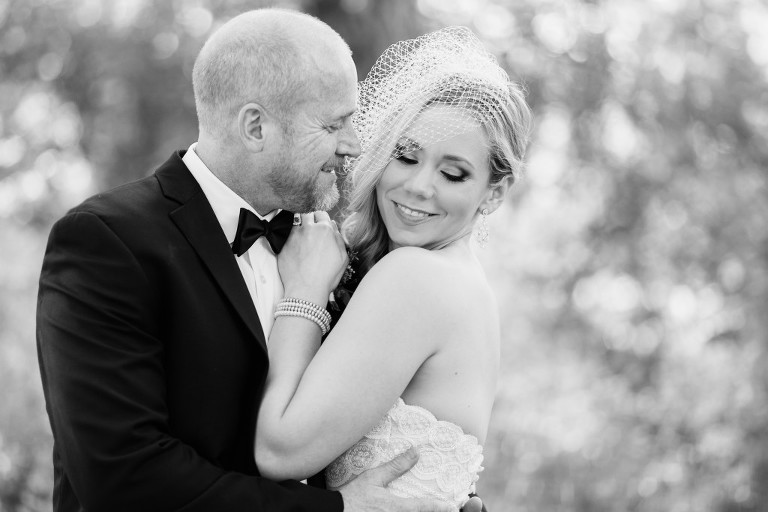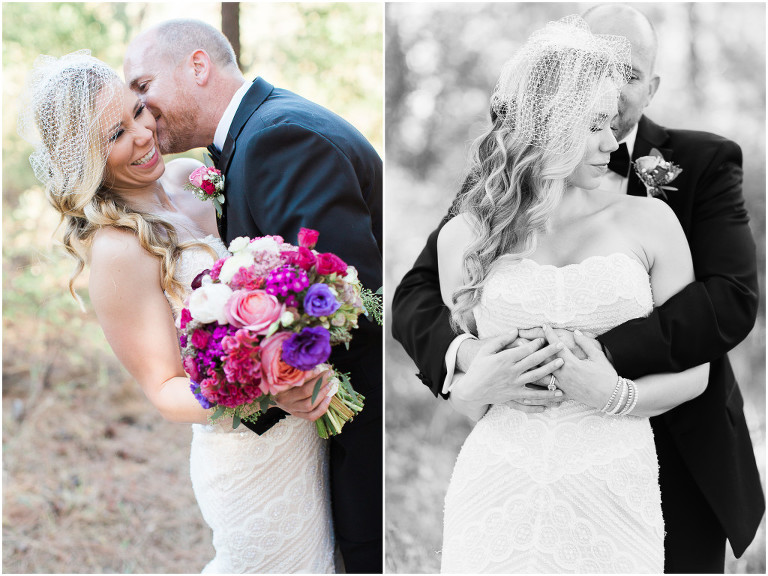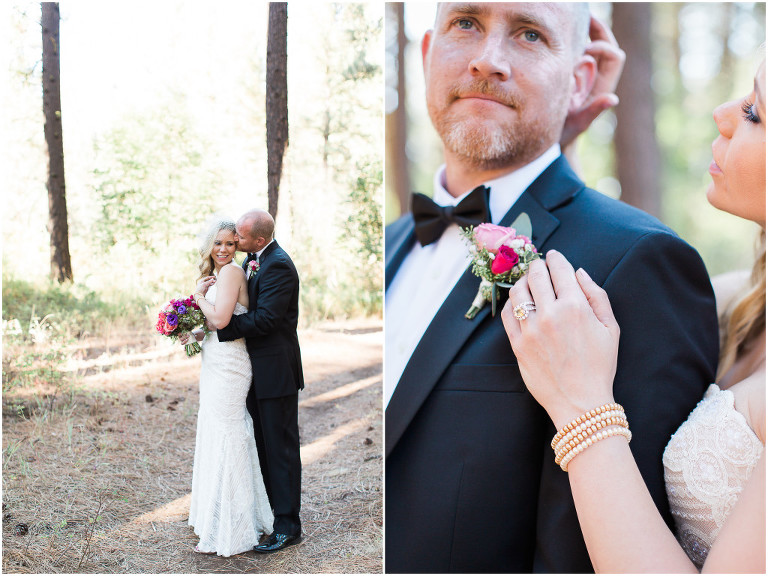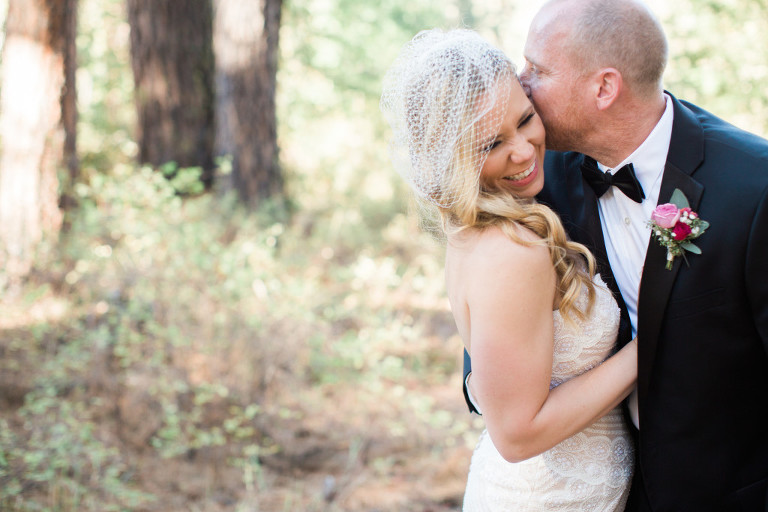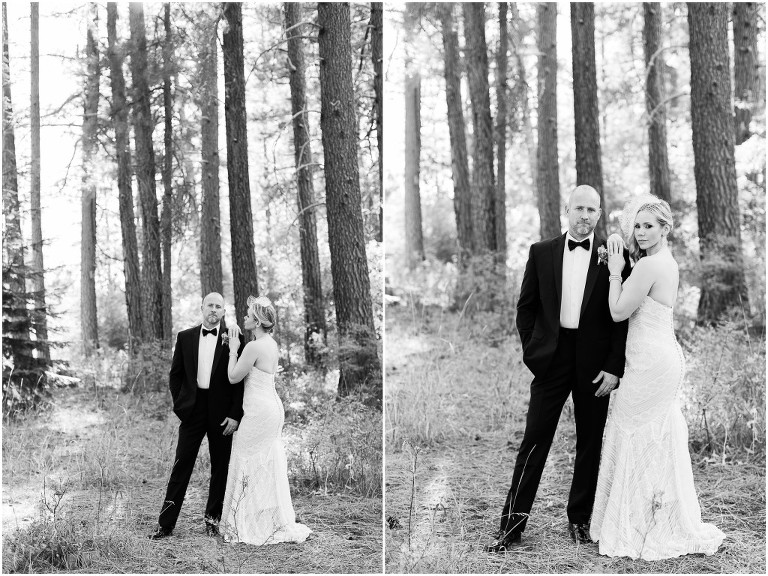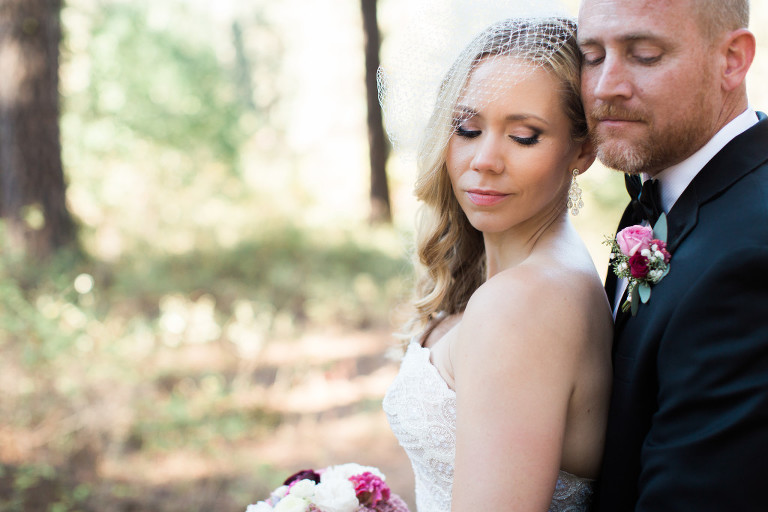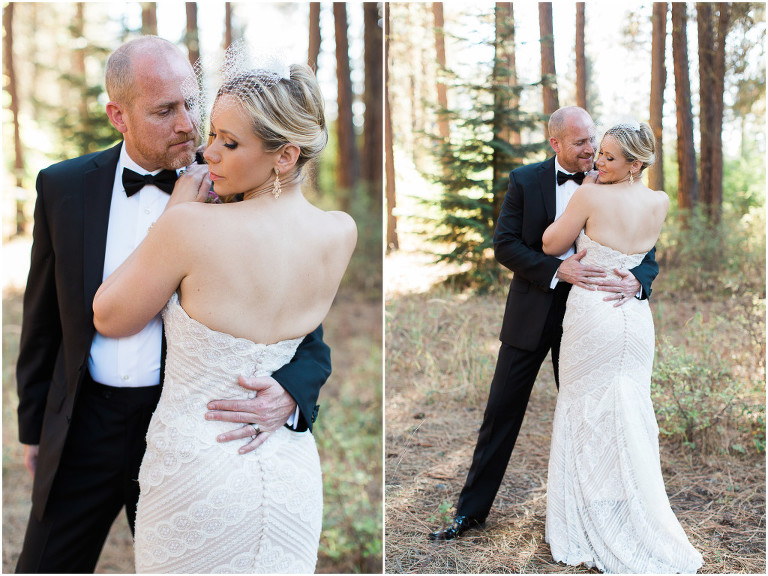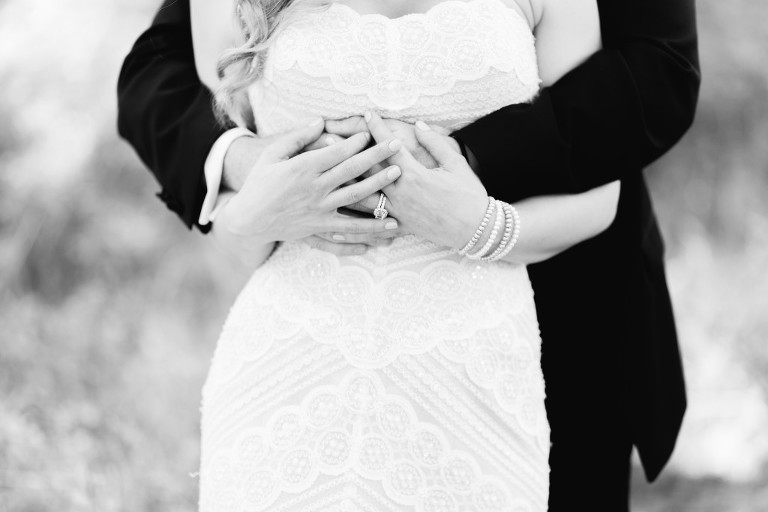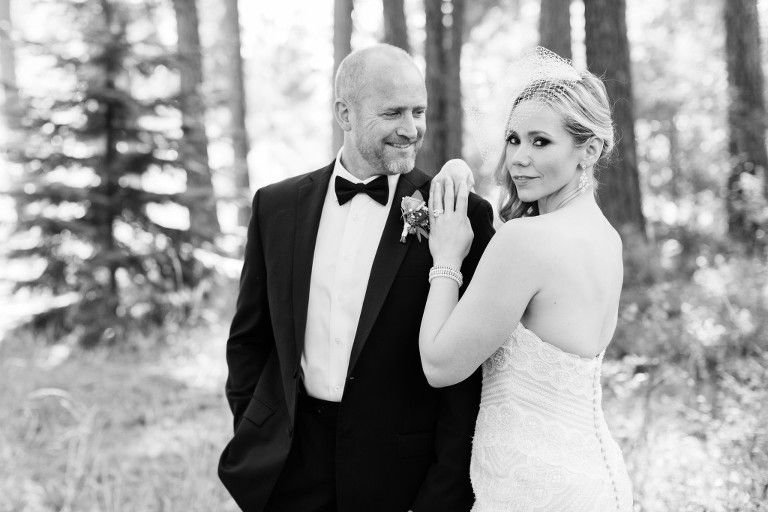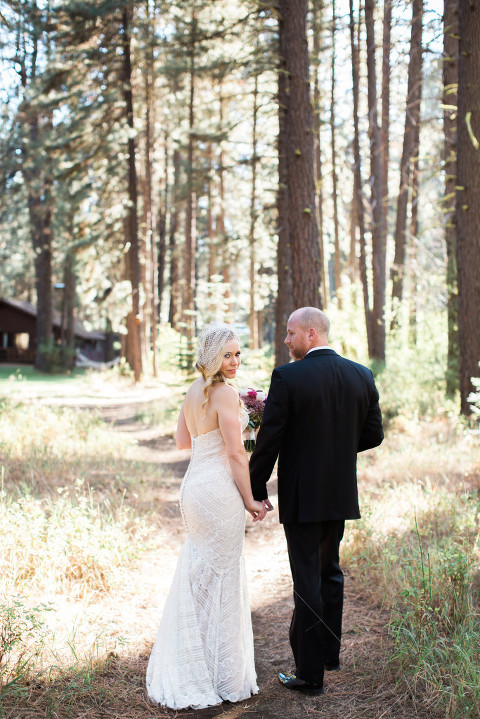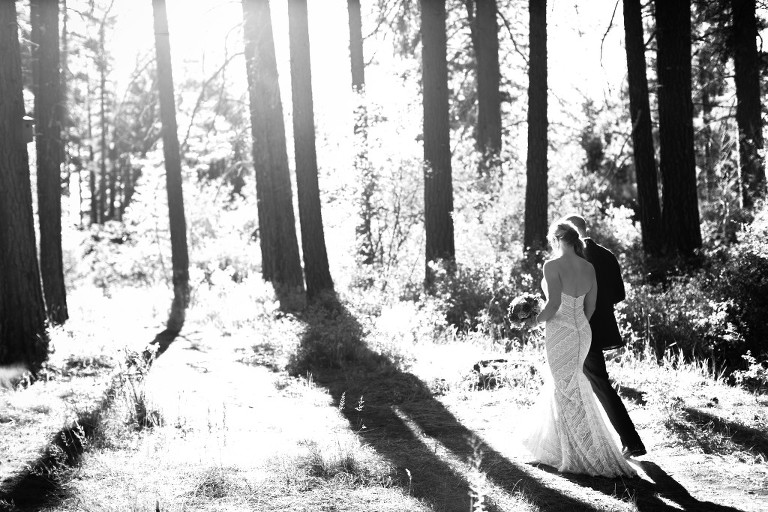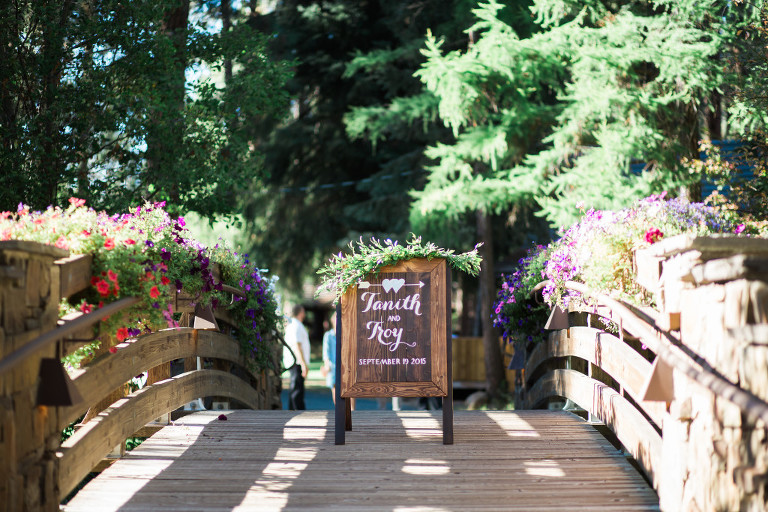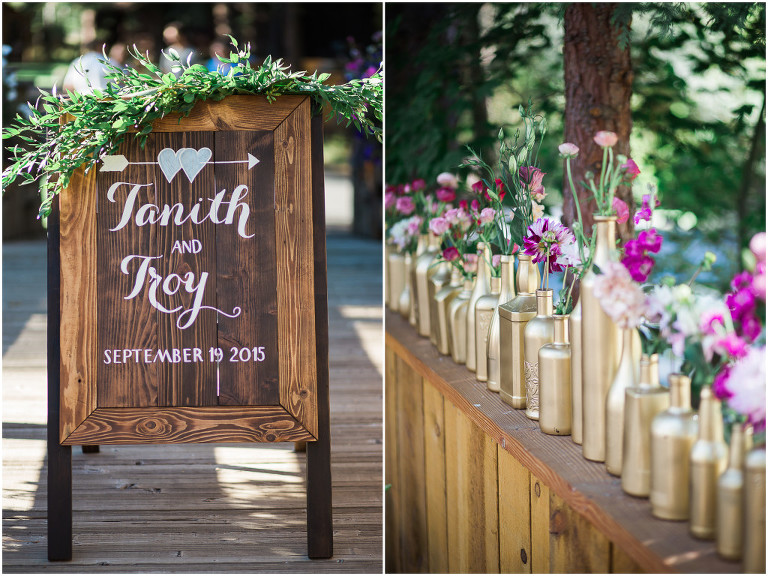 Ali Briskey Designs did such a wonderful job on all of the floral.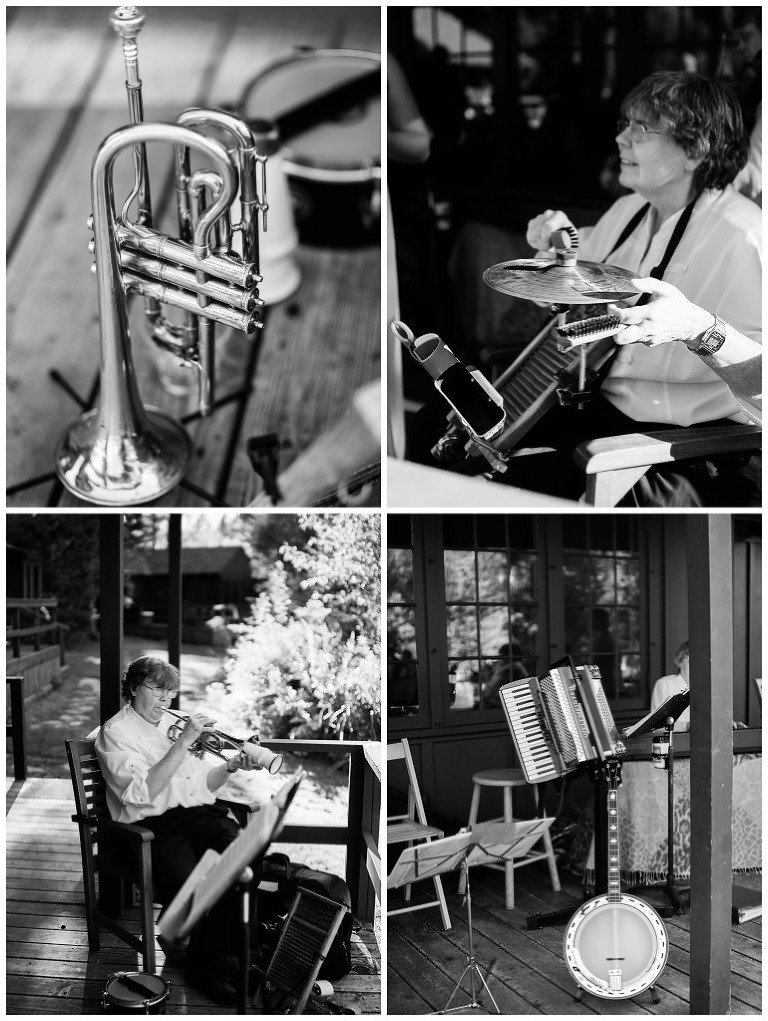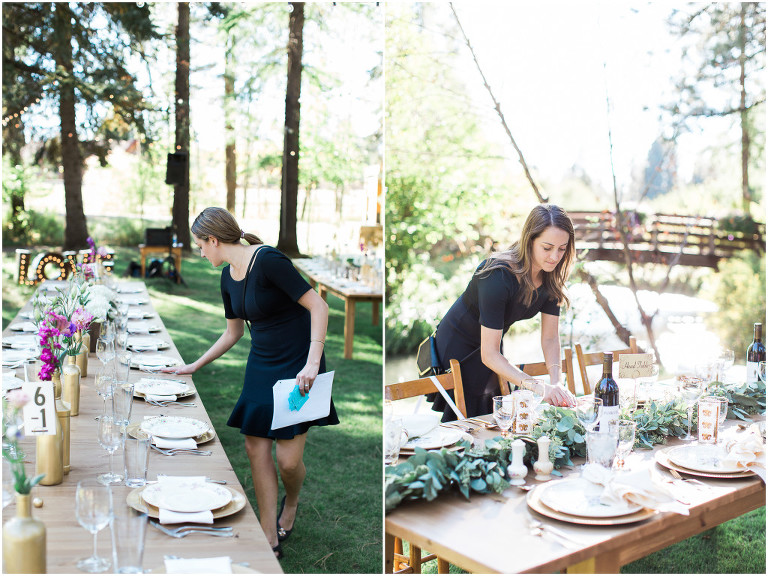 Guest enjoyed a cocktail hour while a live band played. Meanwhile, Whitney Werts Events and the staff at Lake Creek Lodge transformed the front area into something straight out of a magazine.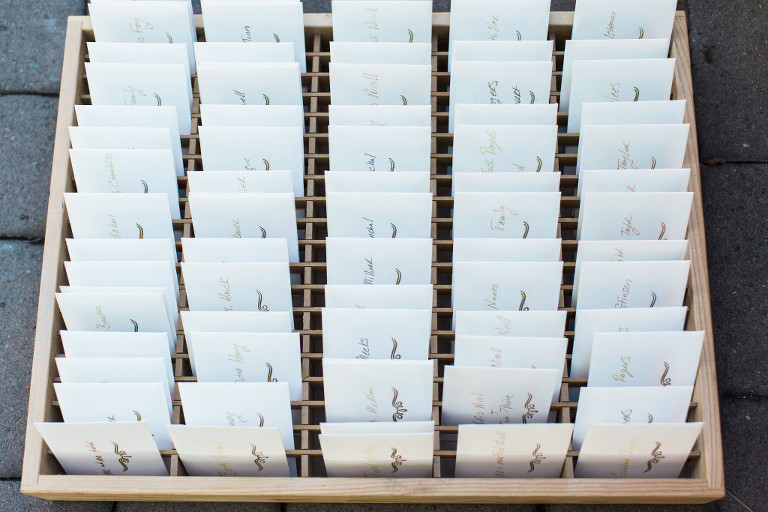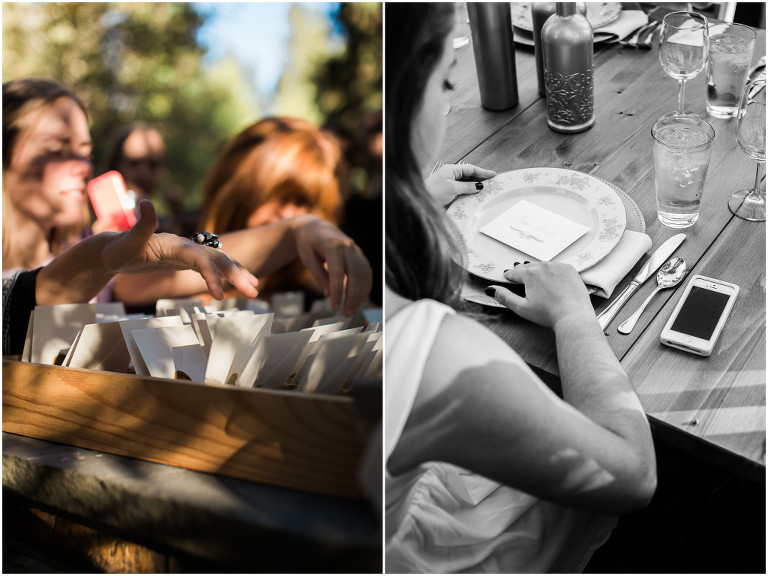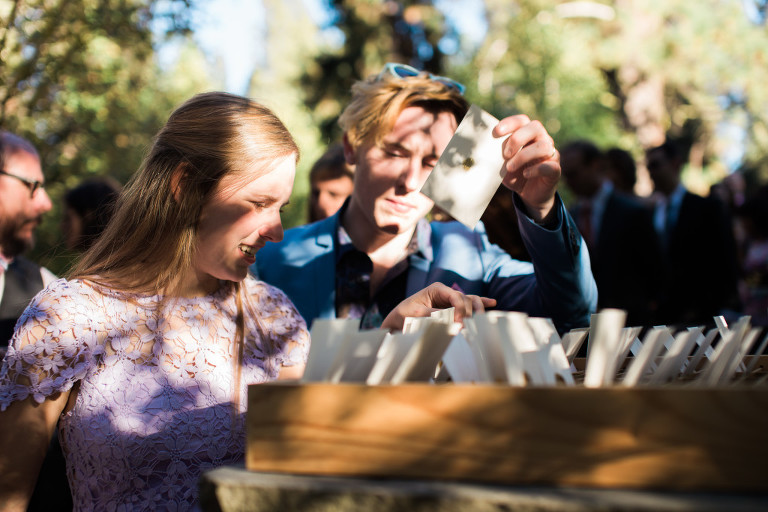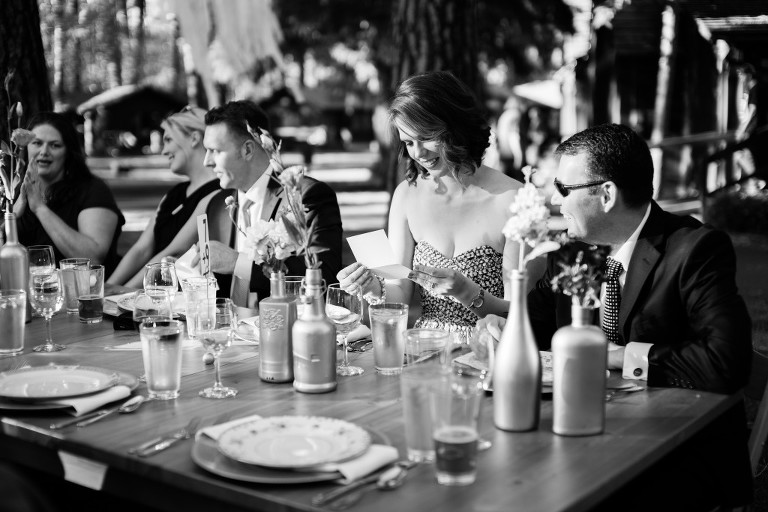 As each guest entered into the reception area they found a personal thank you card from Tana and Troy.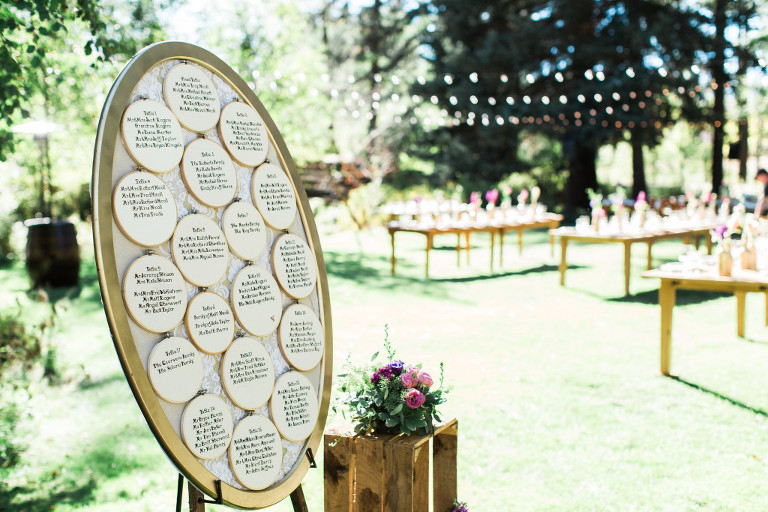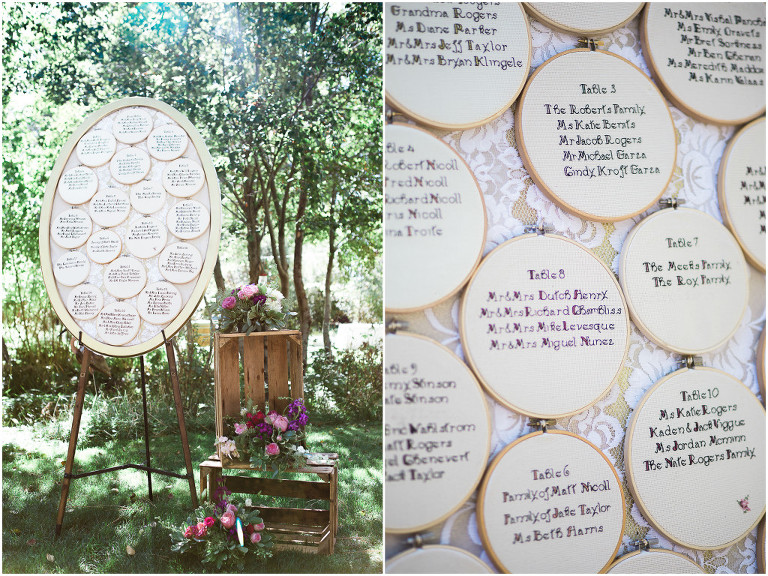 Tana (a women of many talents) cross stitched the seating chart by herself!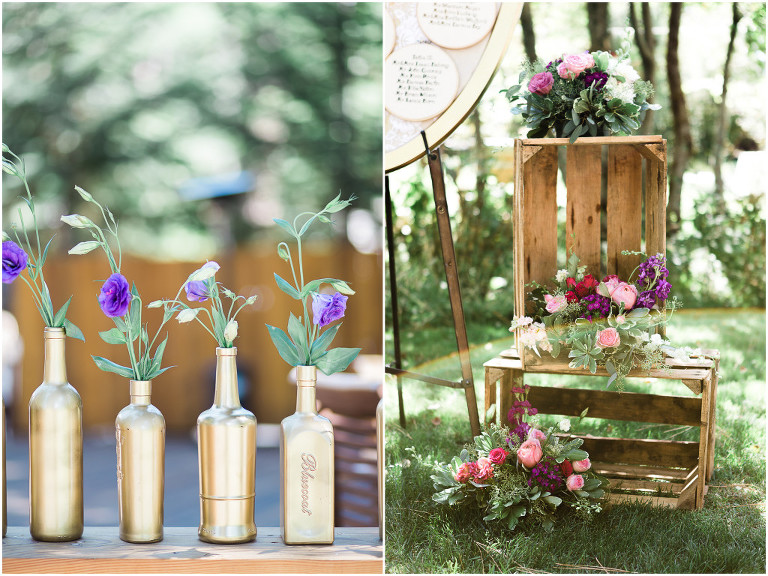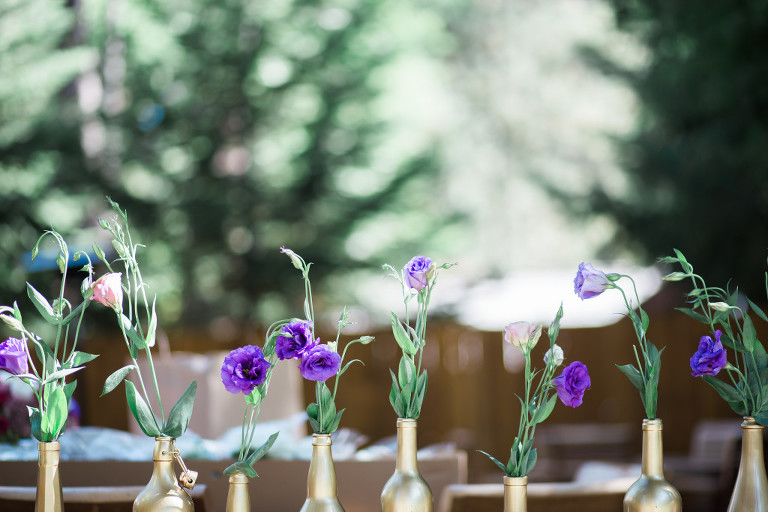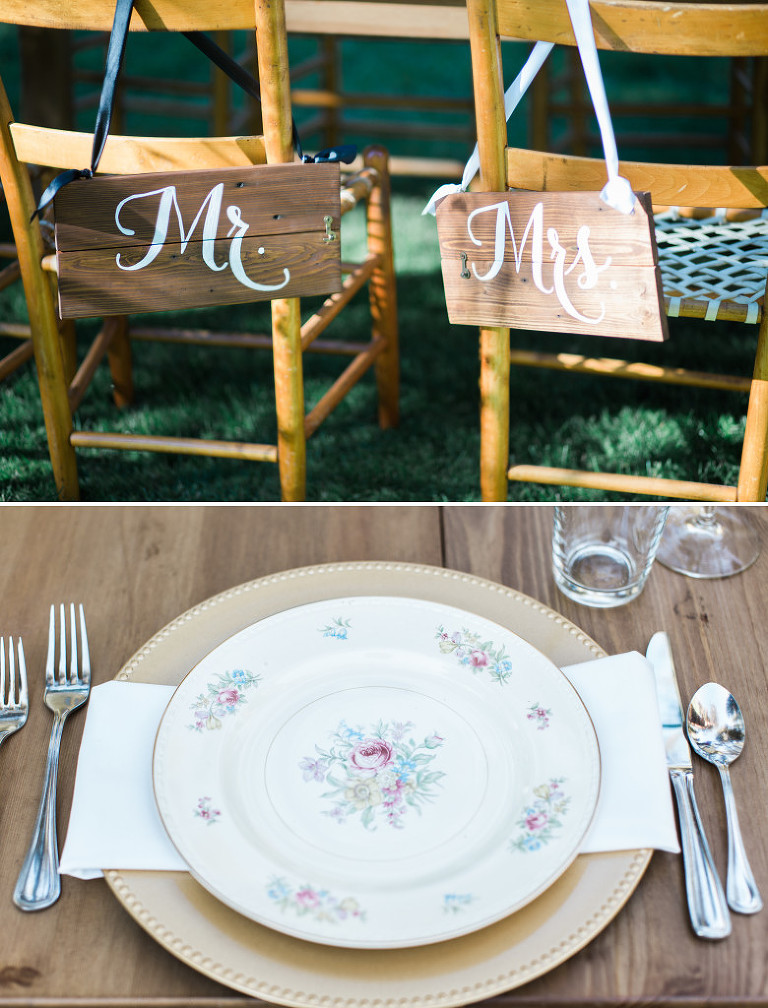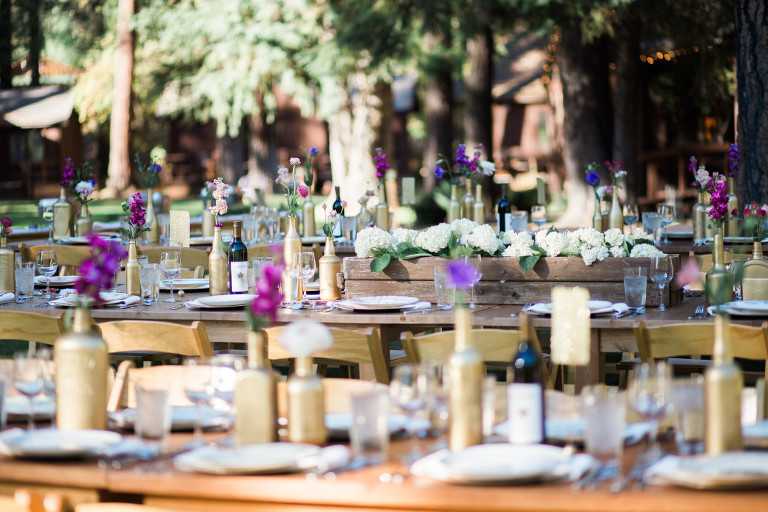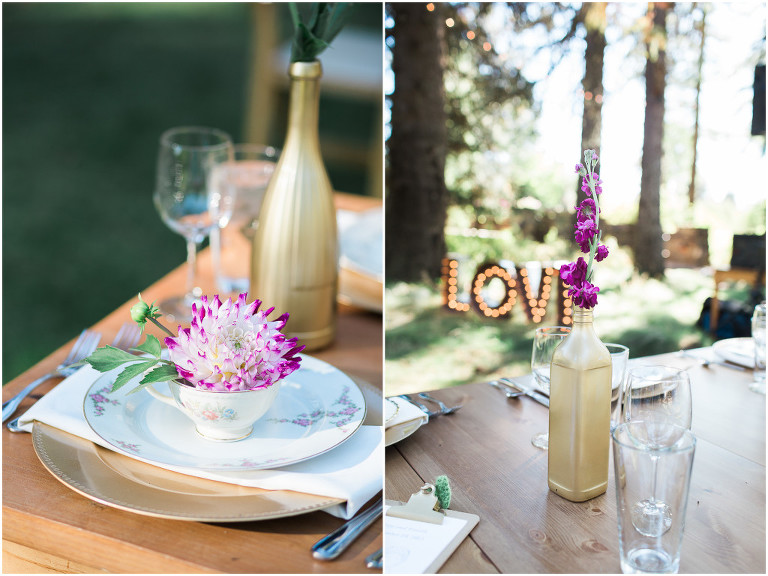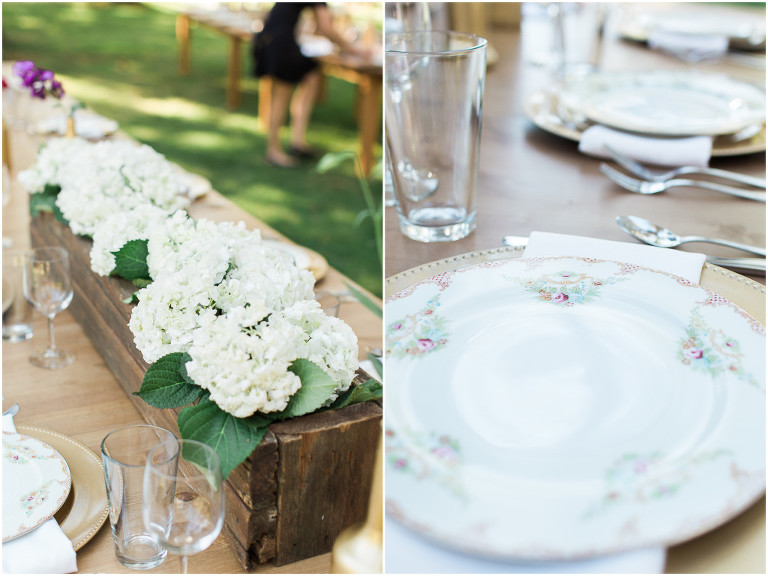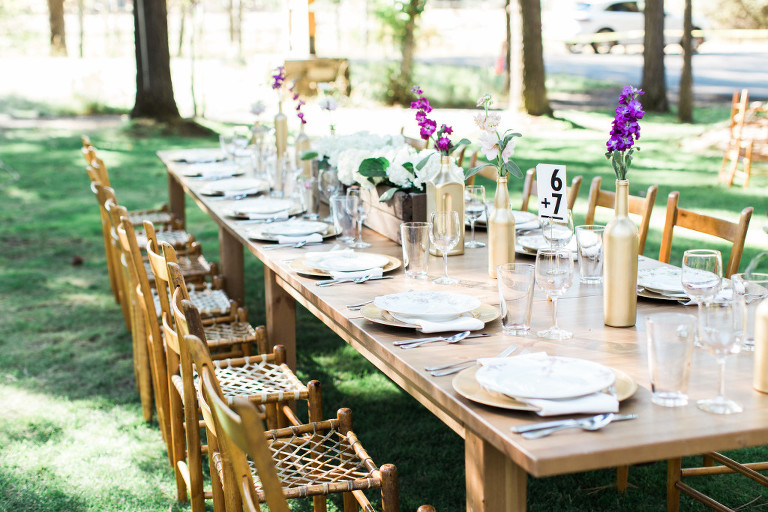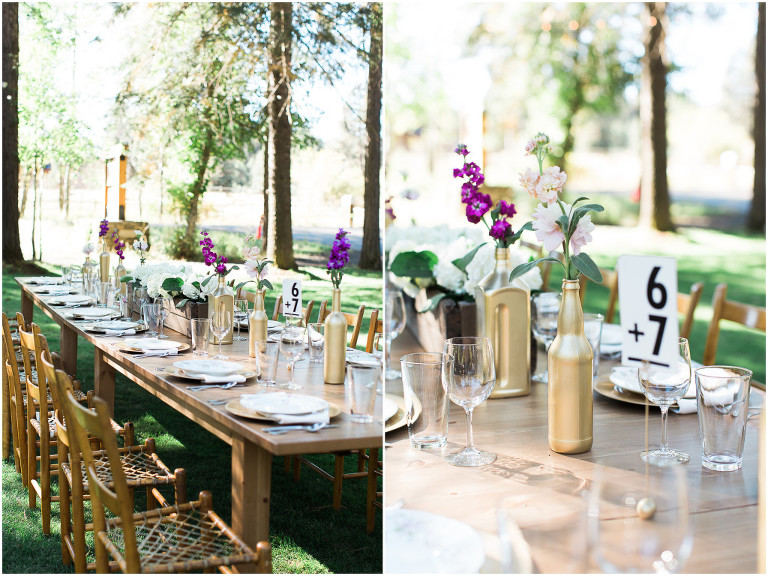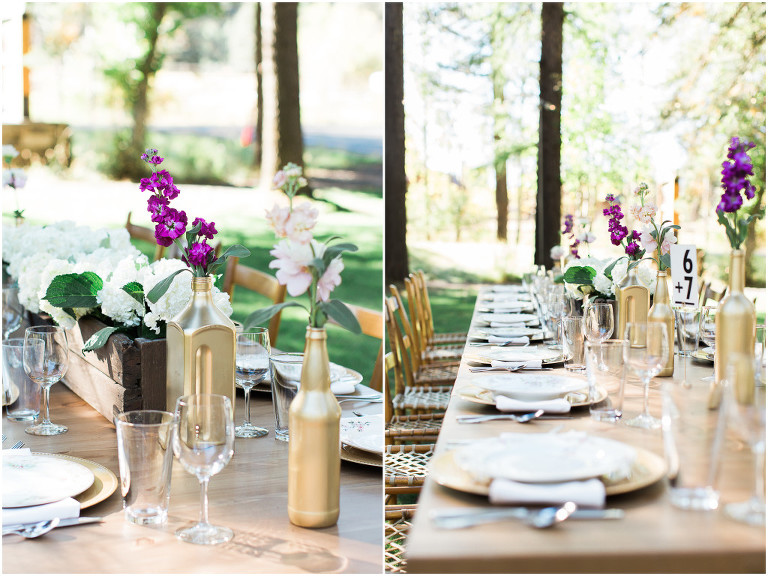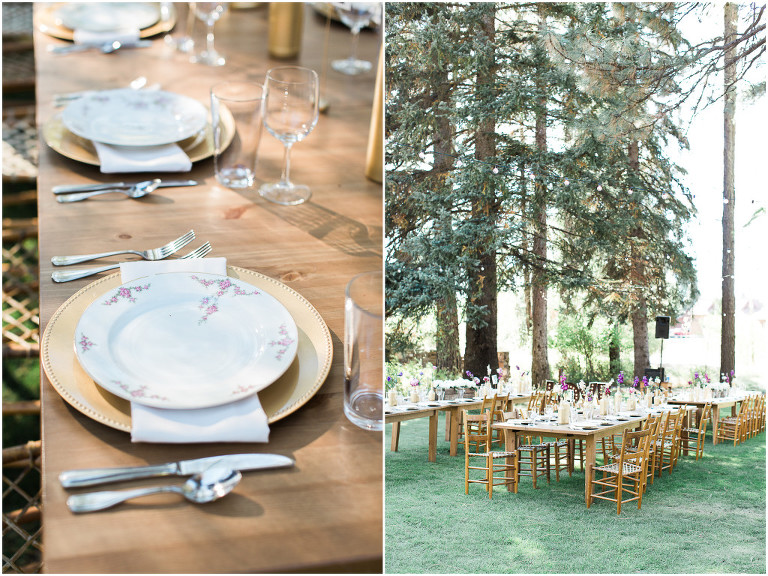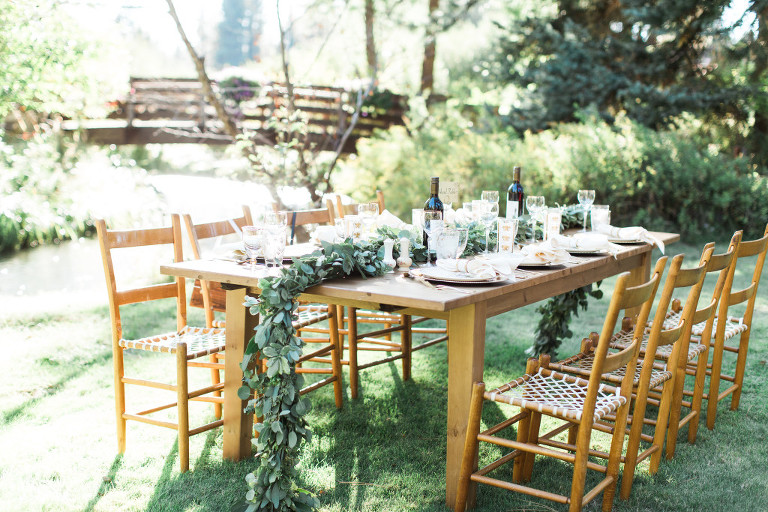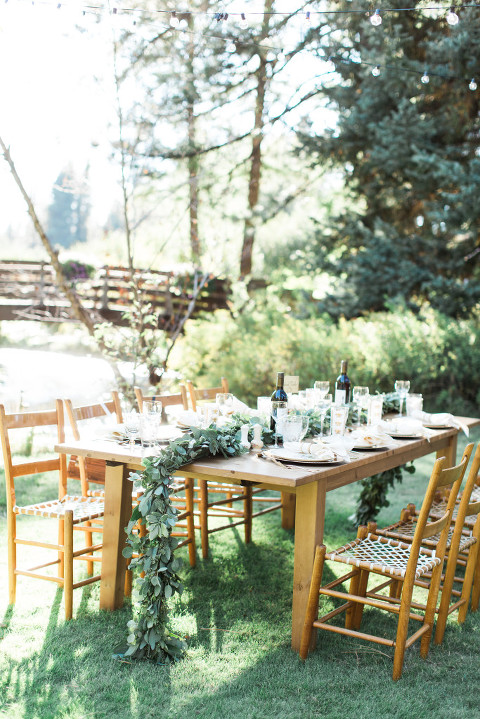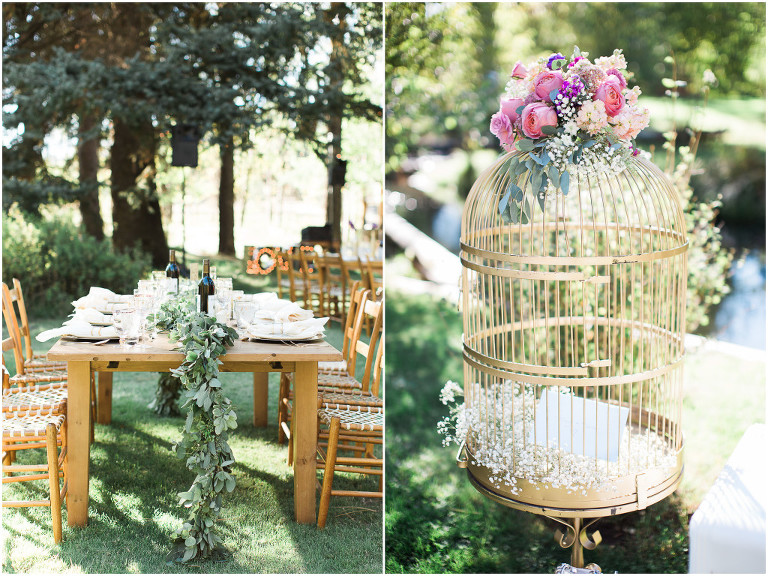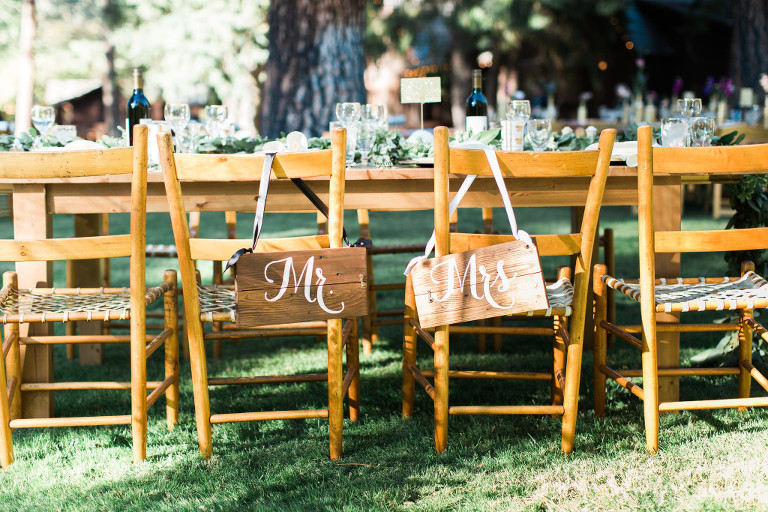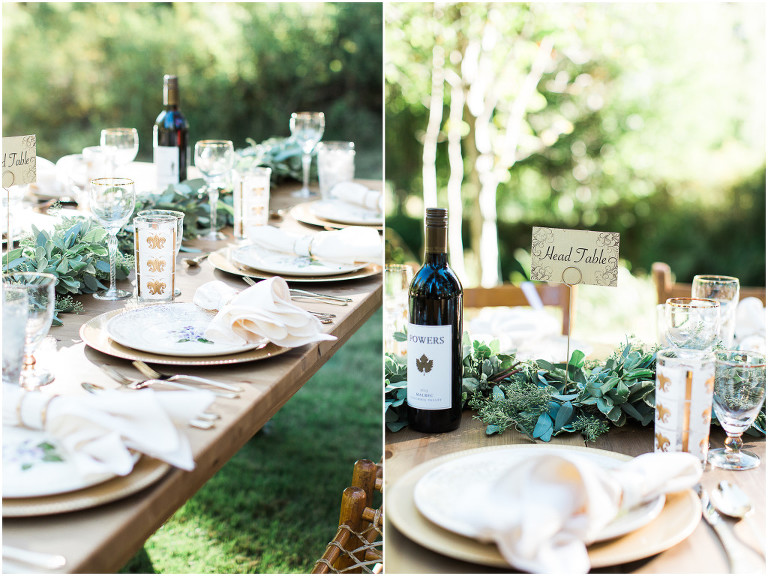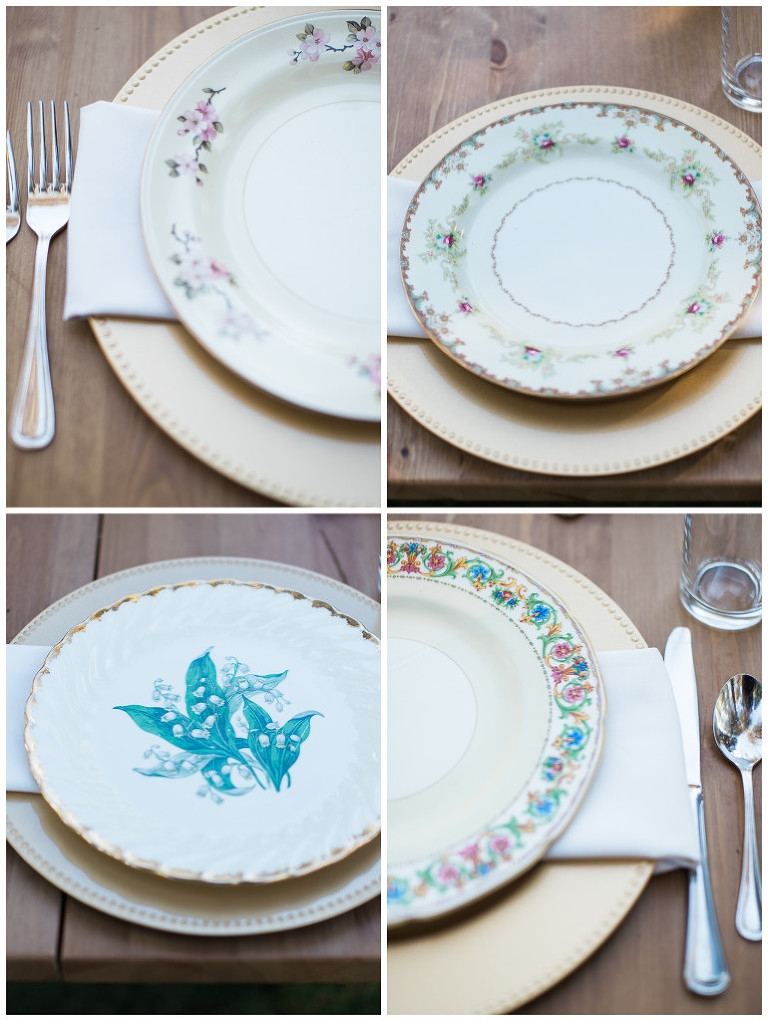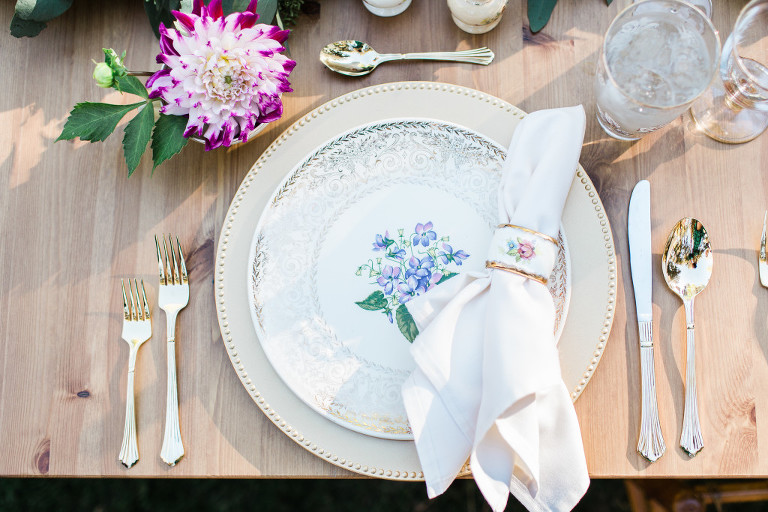 For over a year Tana and Troy collected vintage china for all of their guests.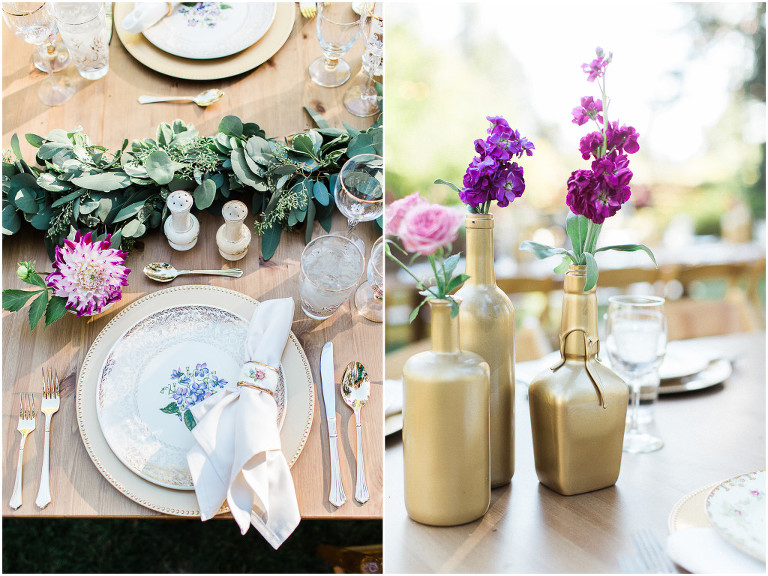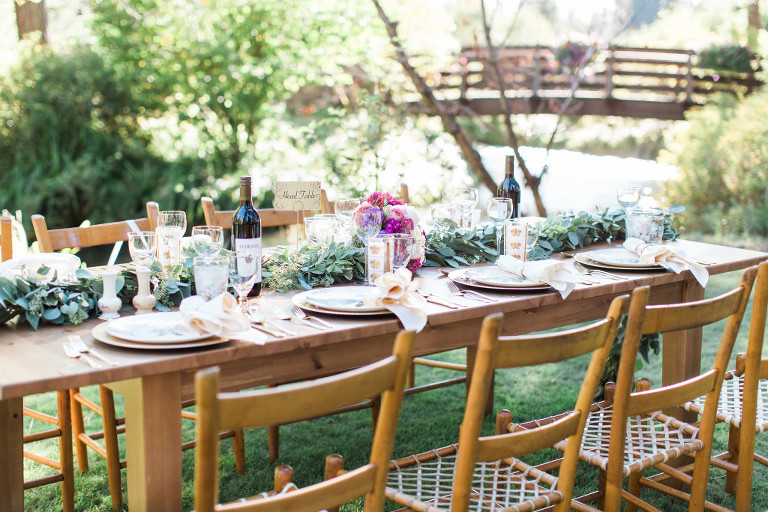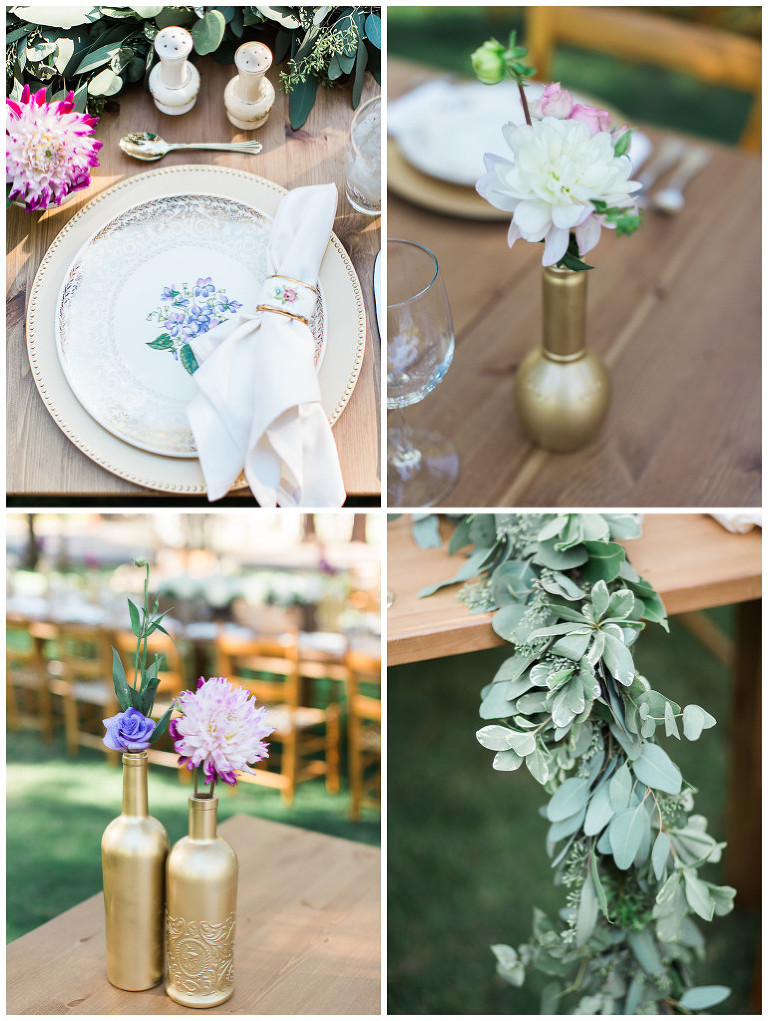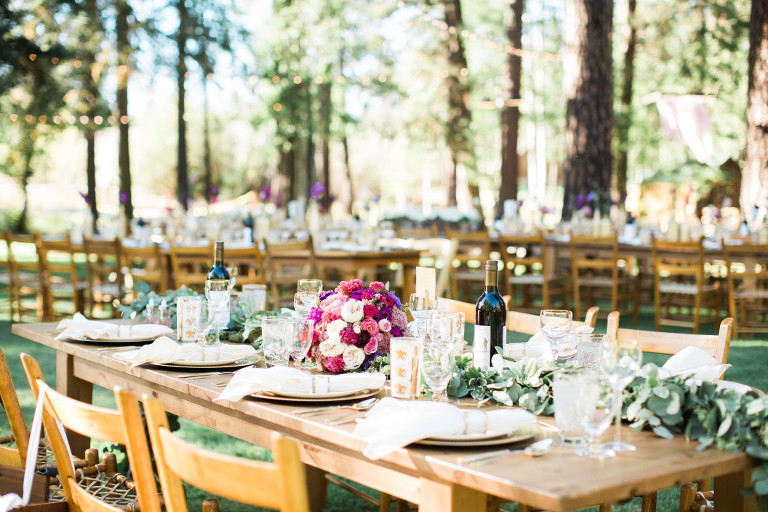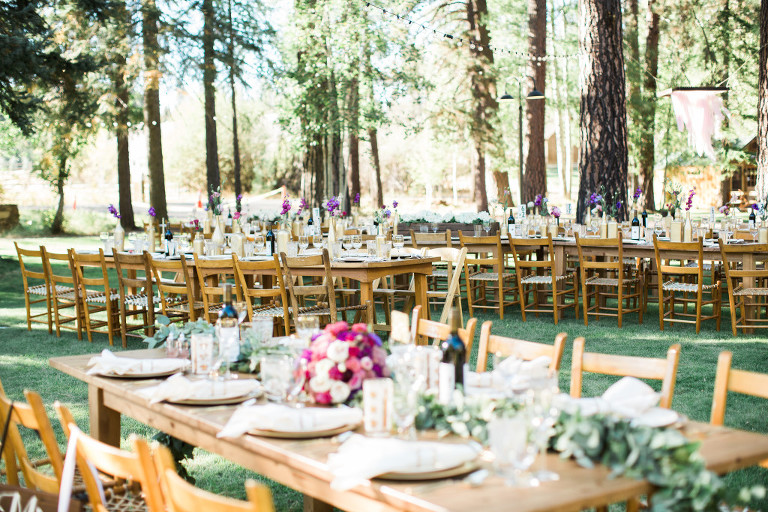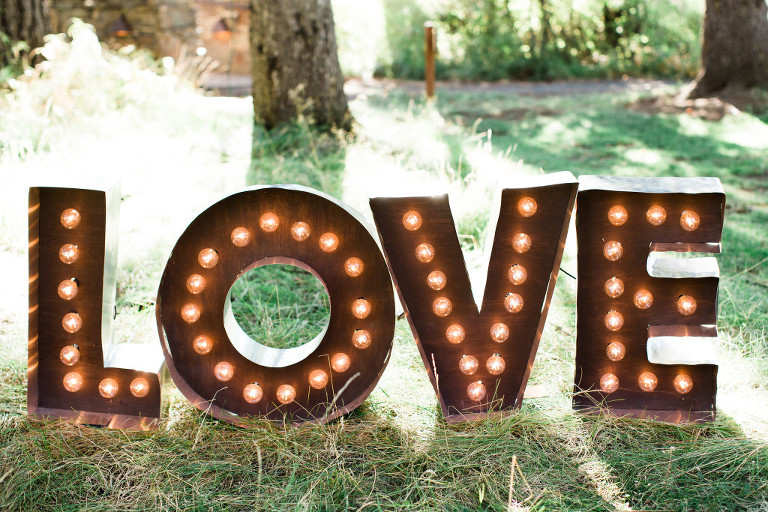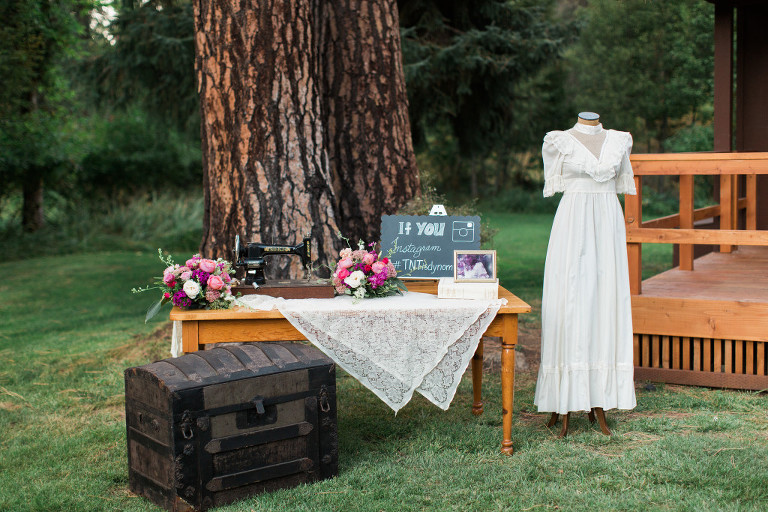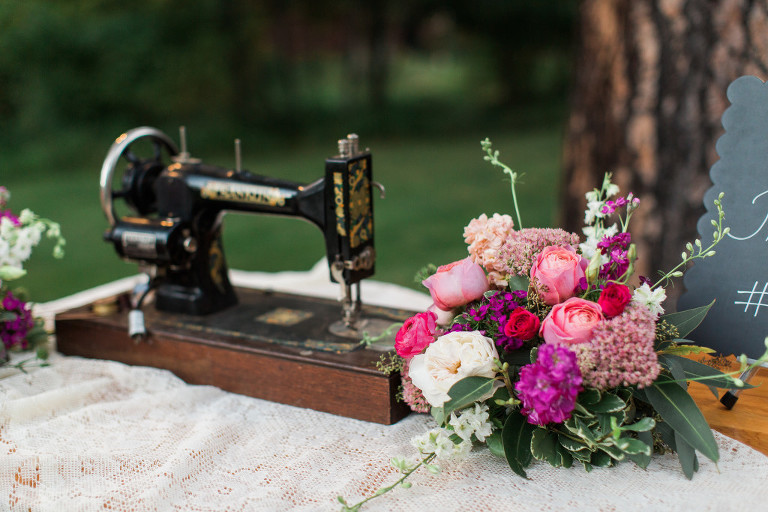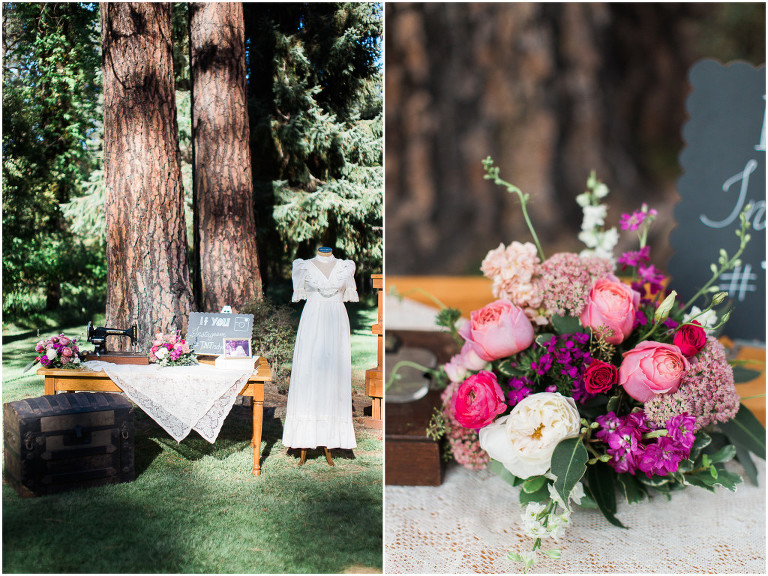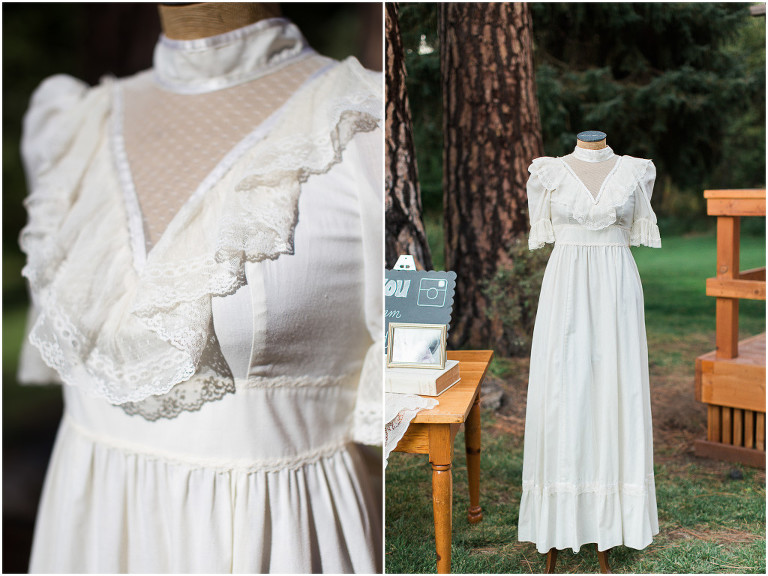 Tana surprised her mom and displayed her wedding dress, which was a perfect fit with the vintage vibe.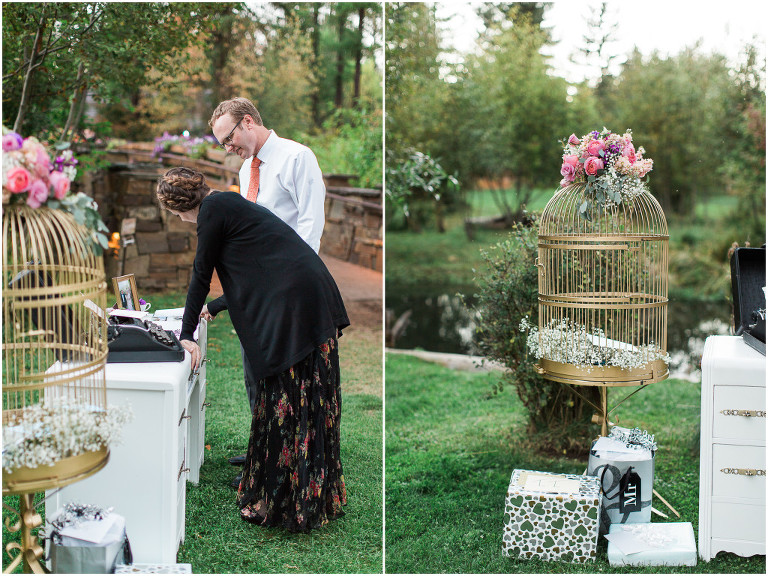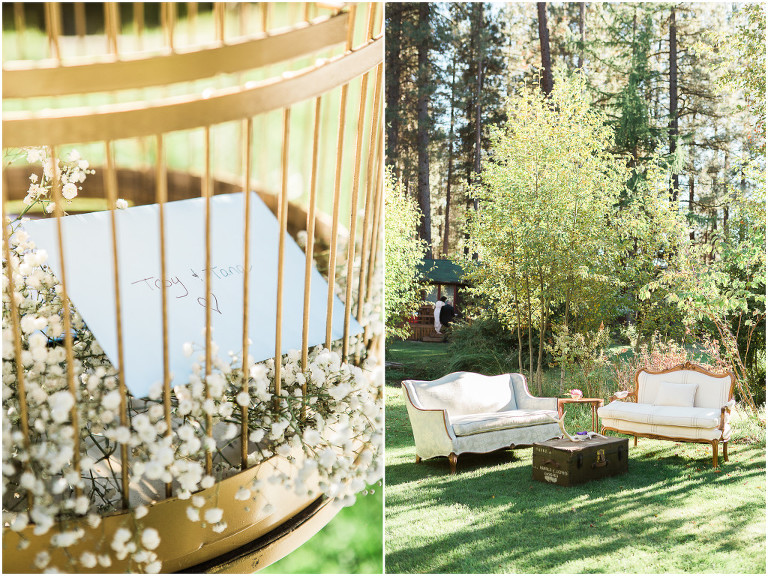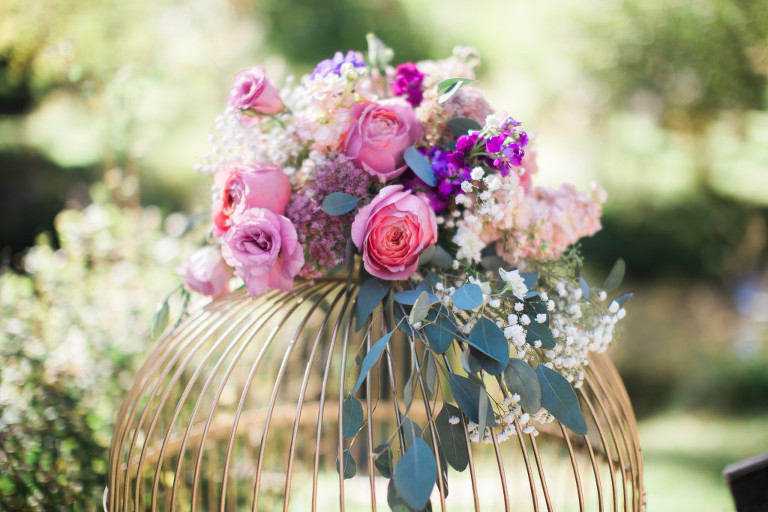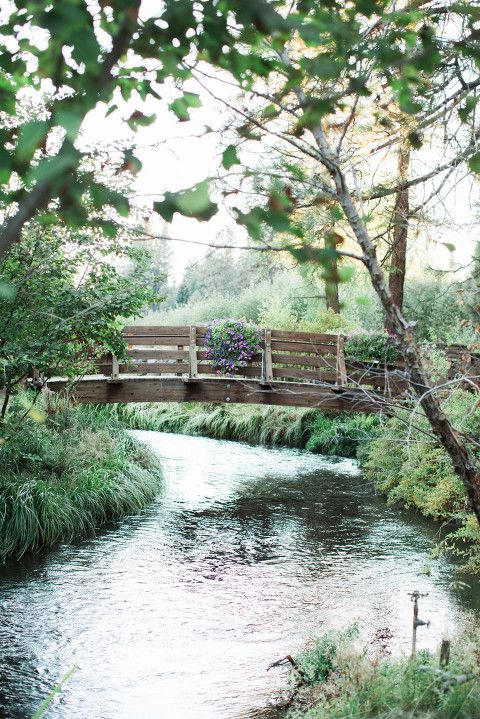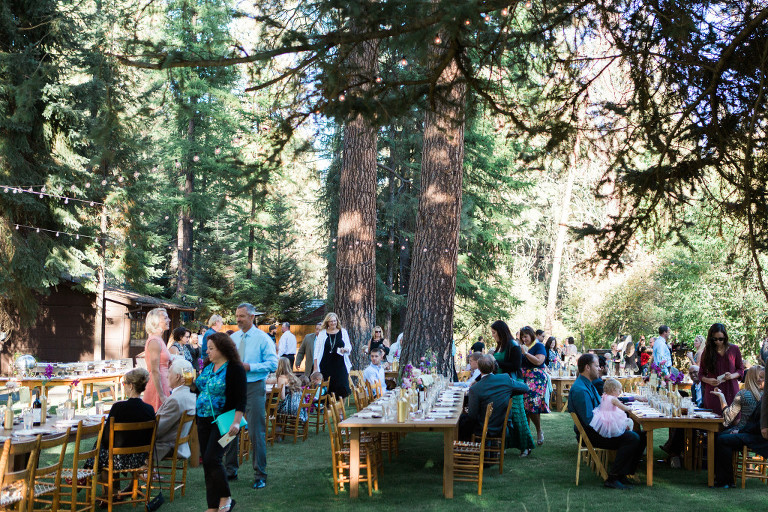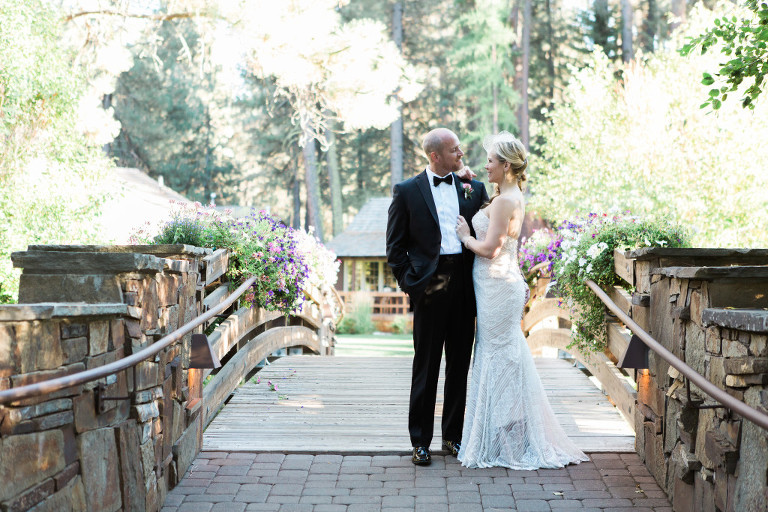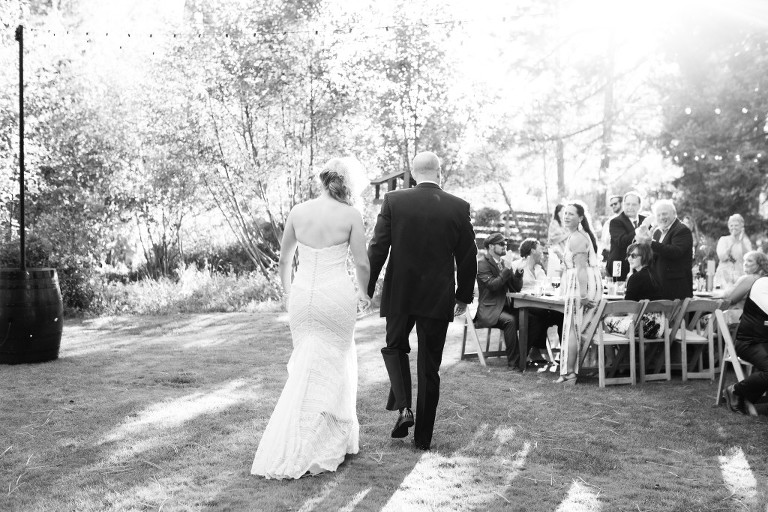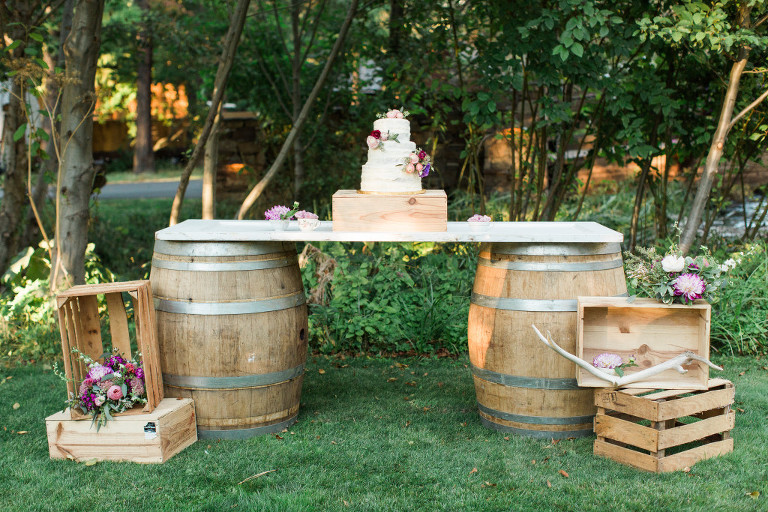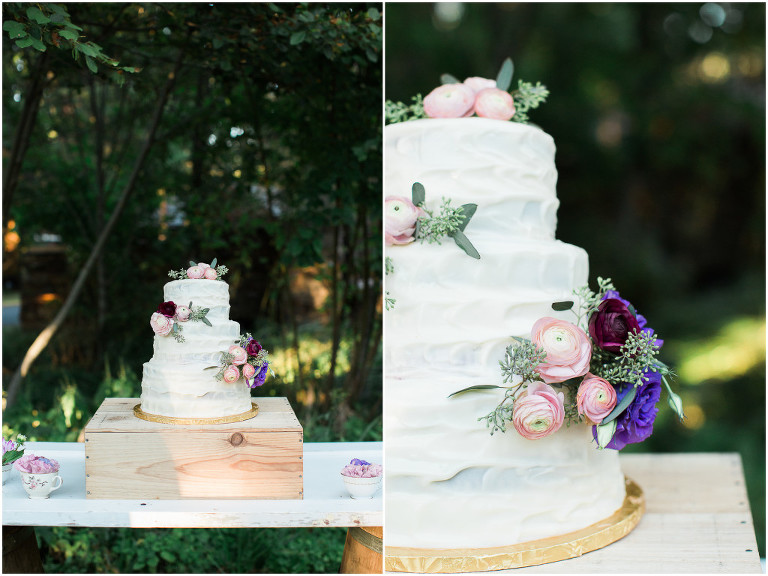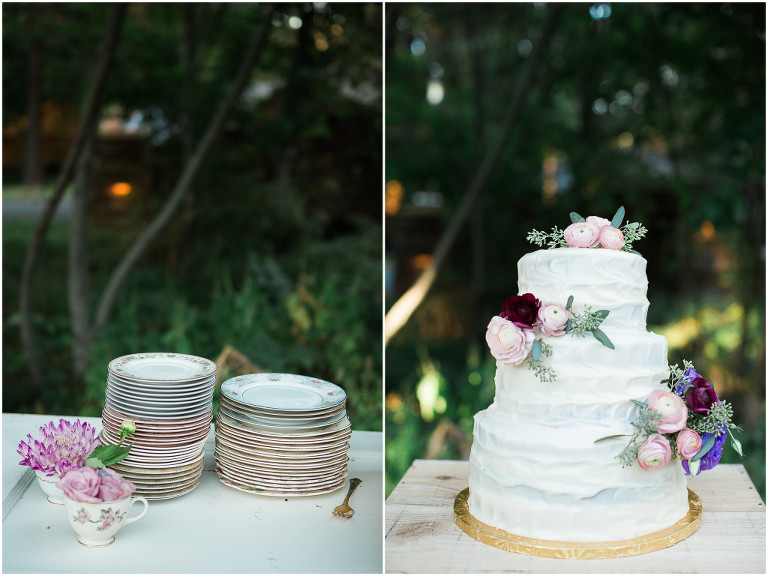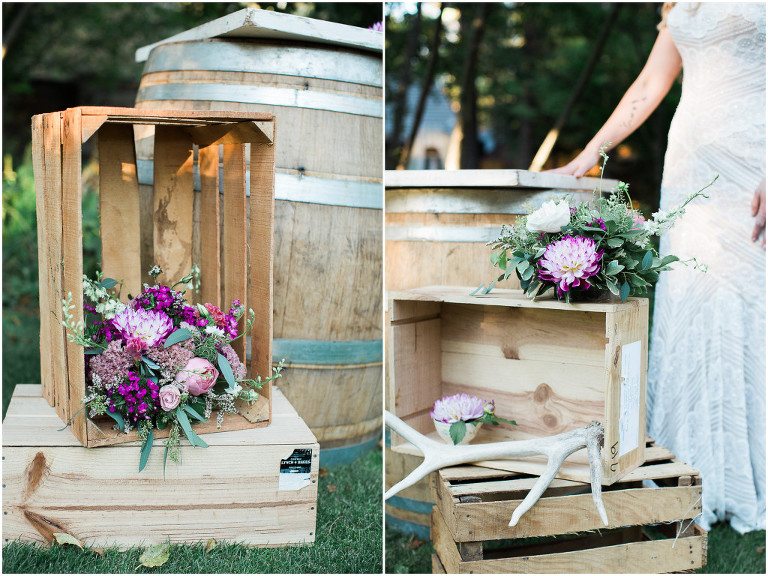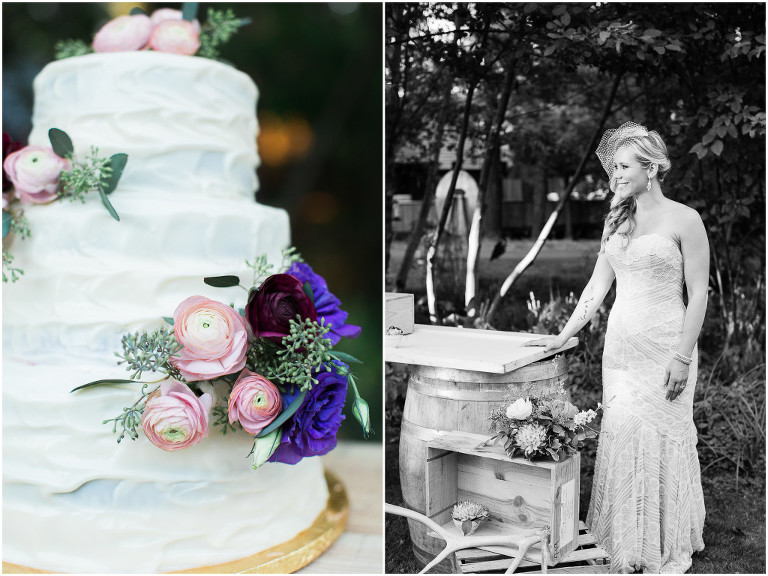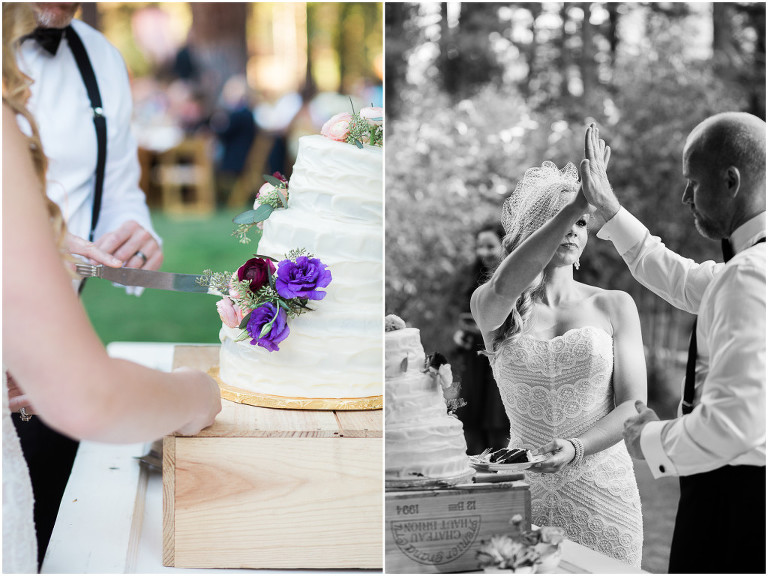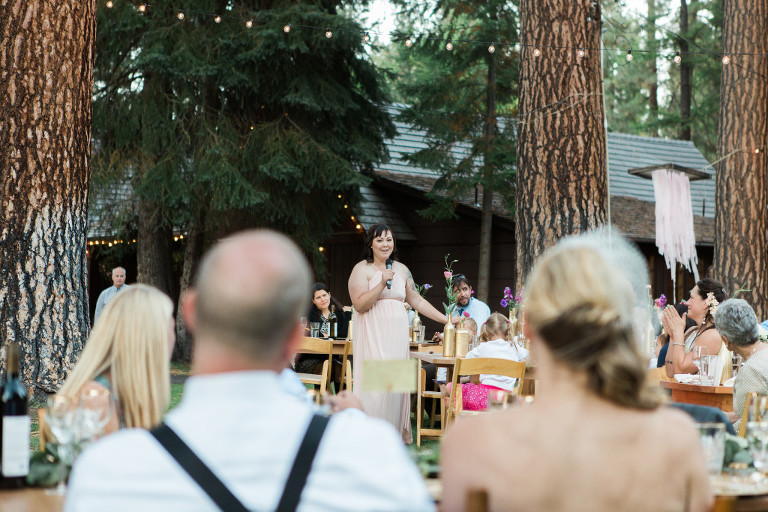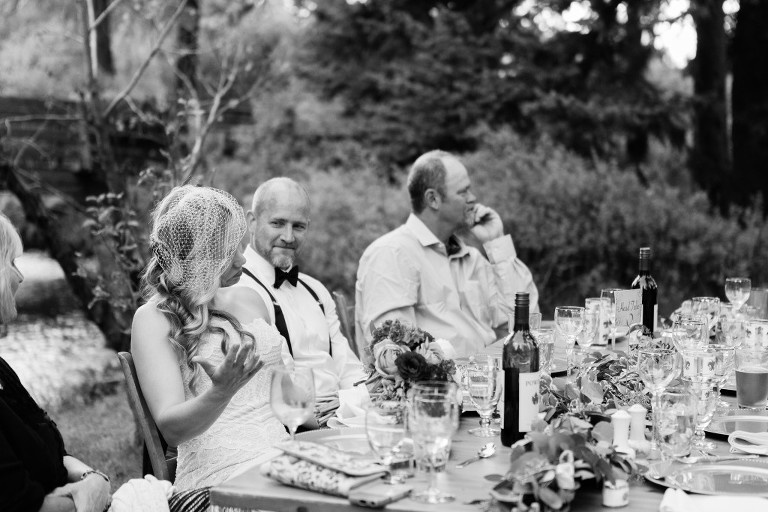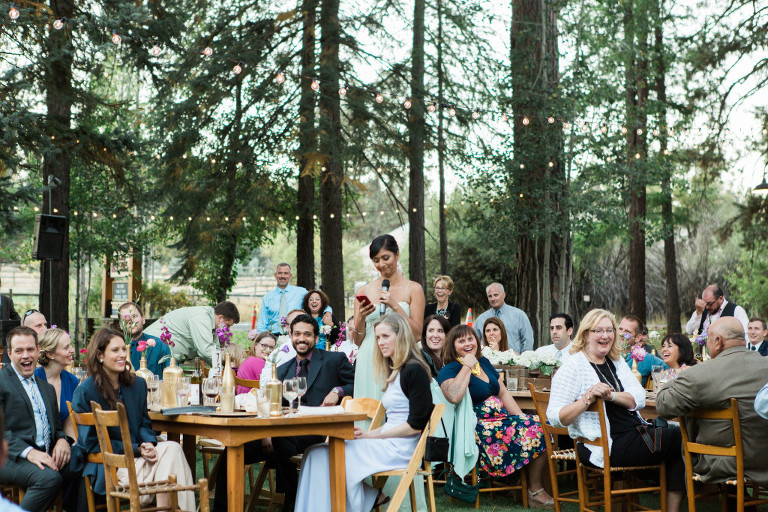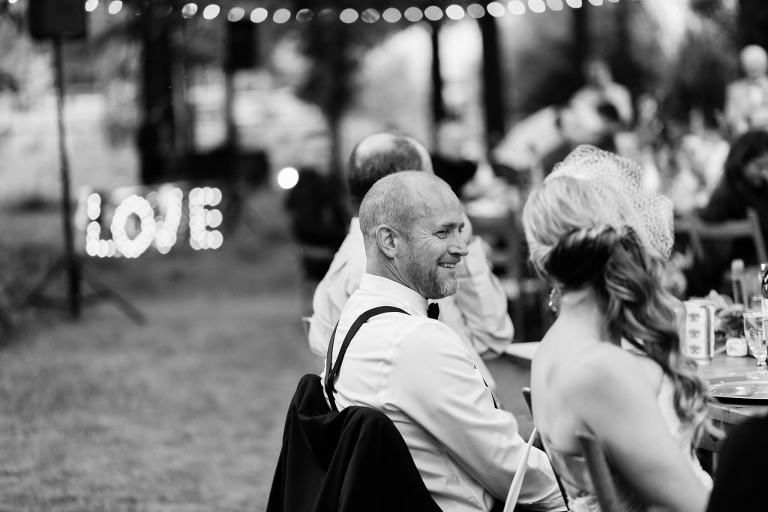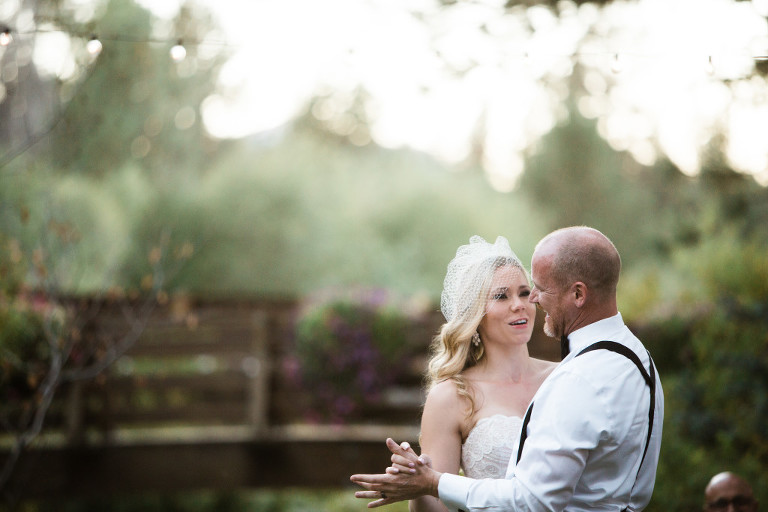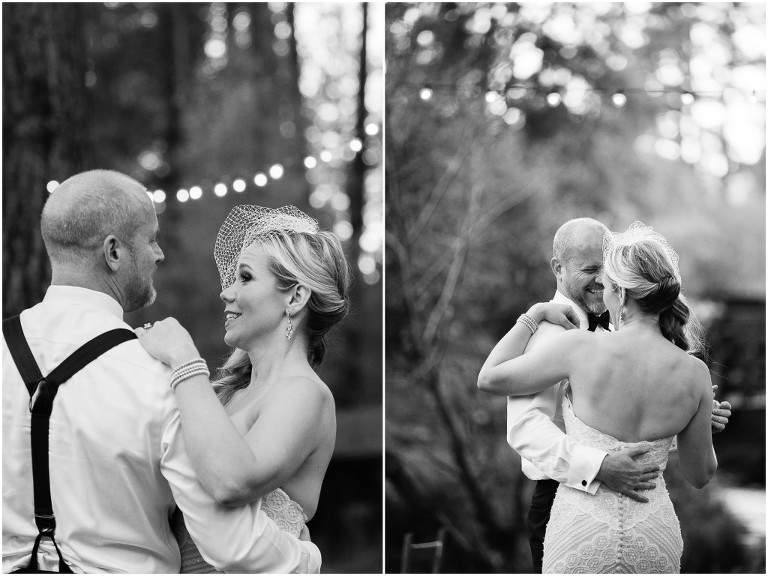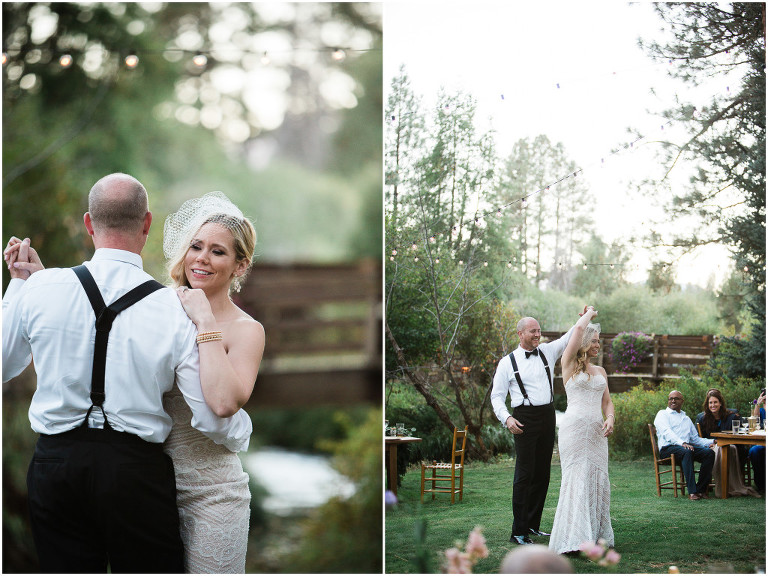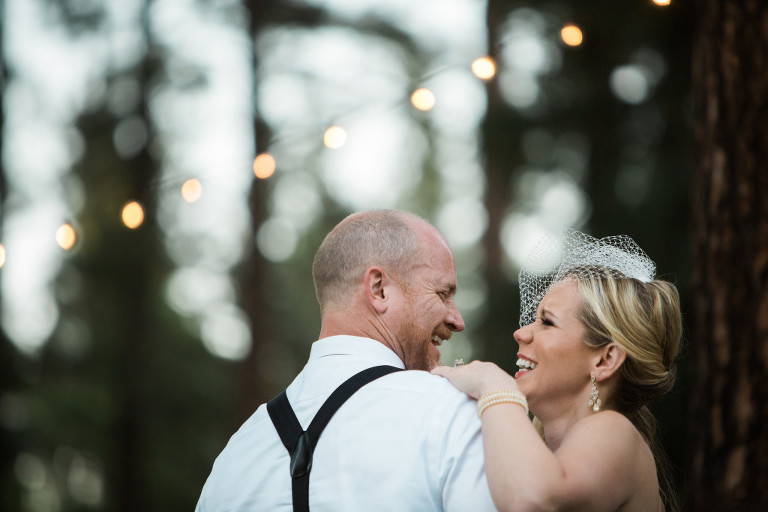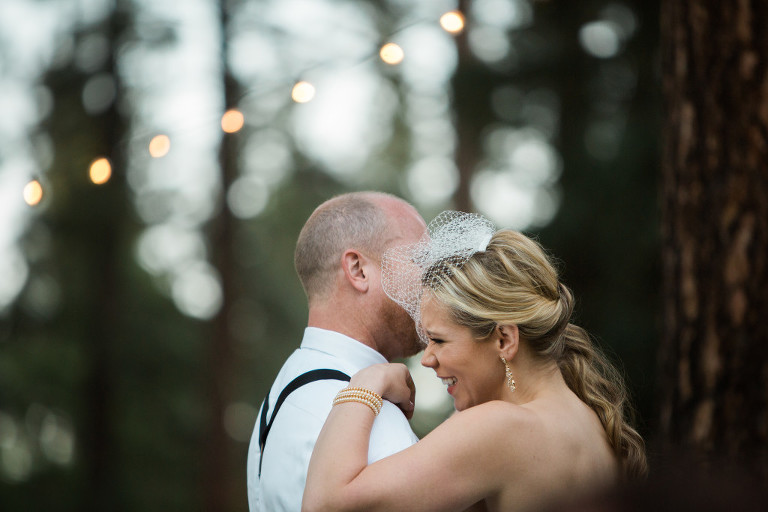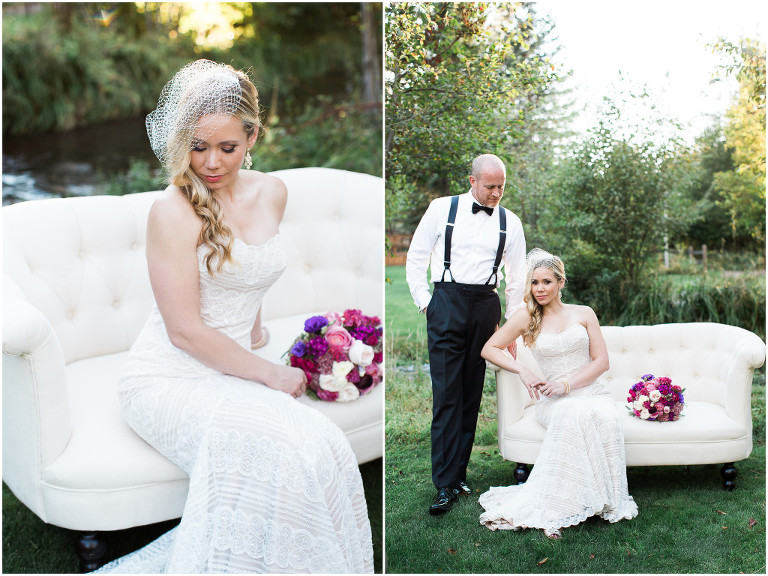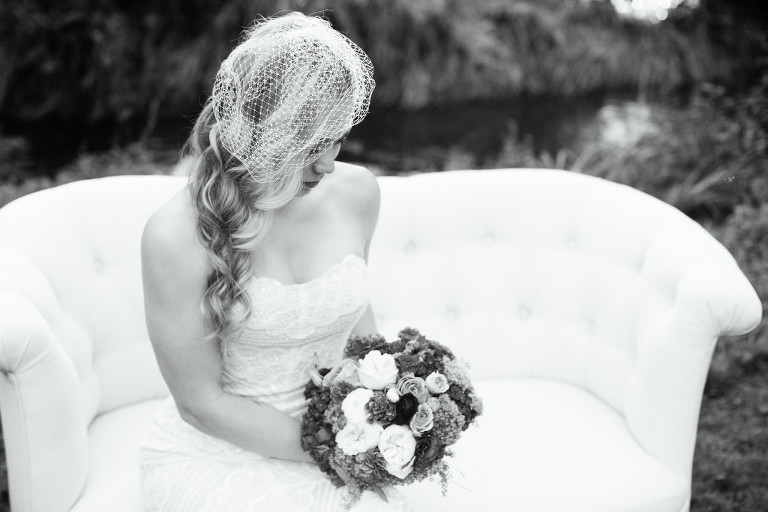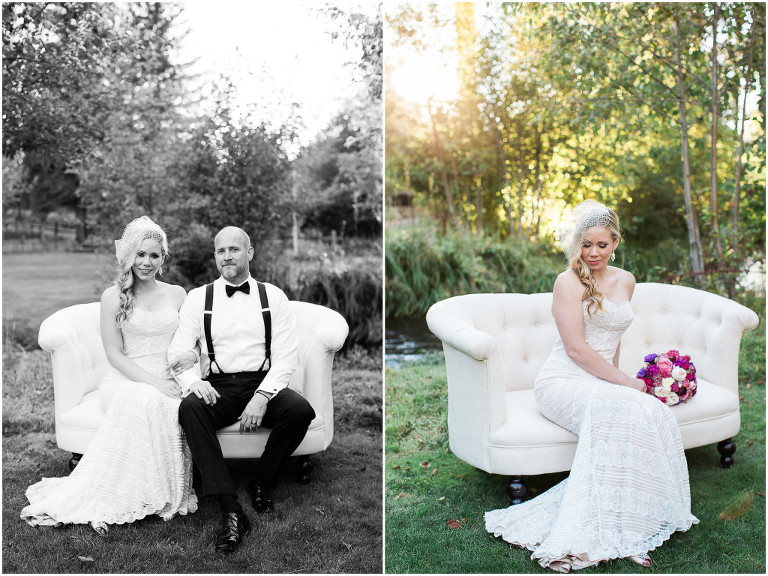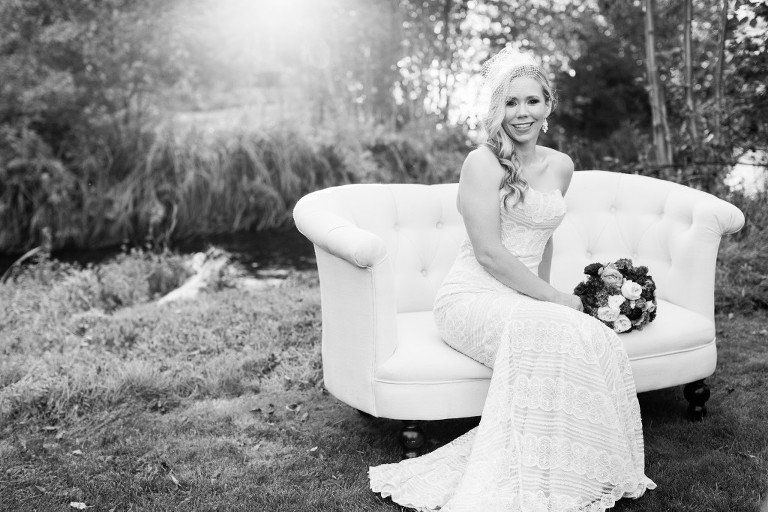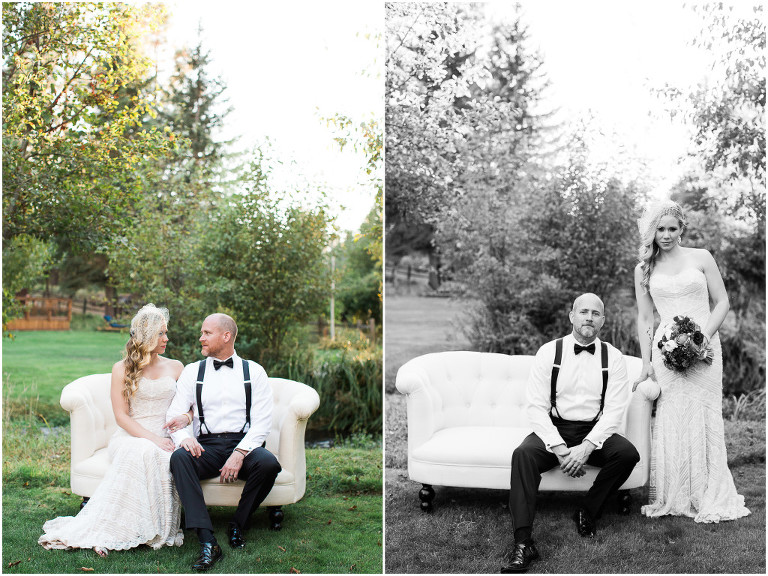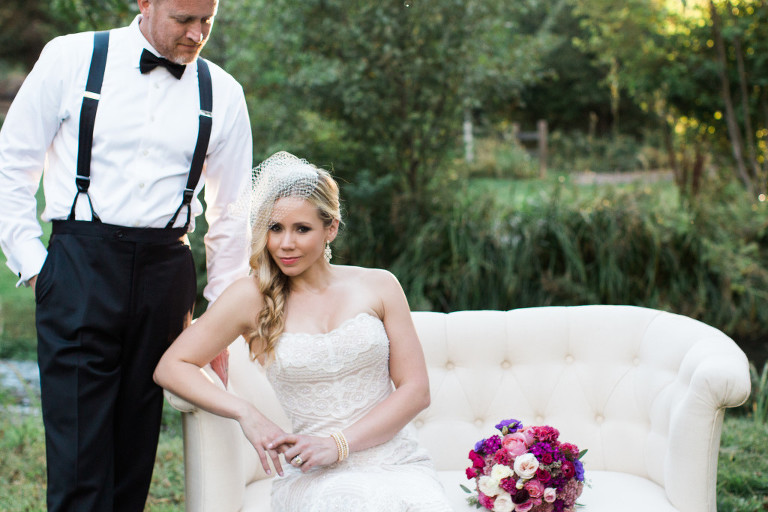 Something Borrowed Something Vintage brought in several amazing vintage couches for the lounge area.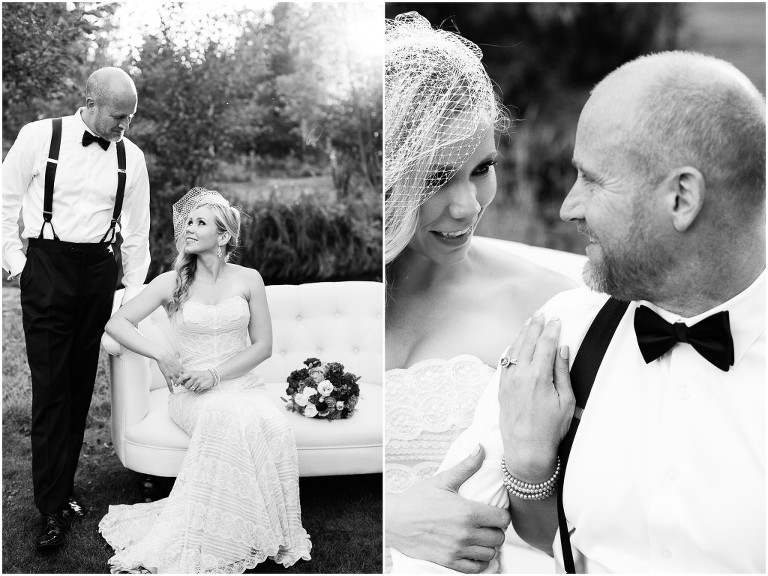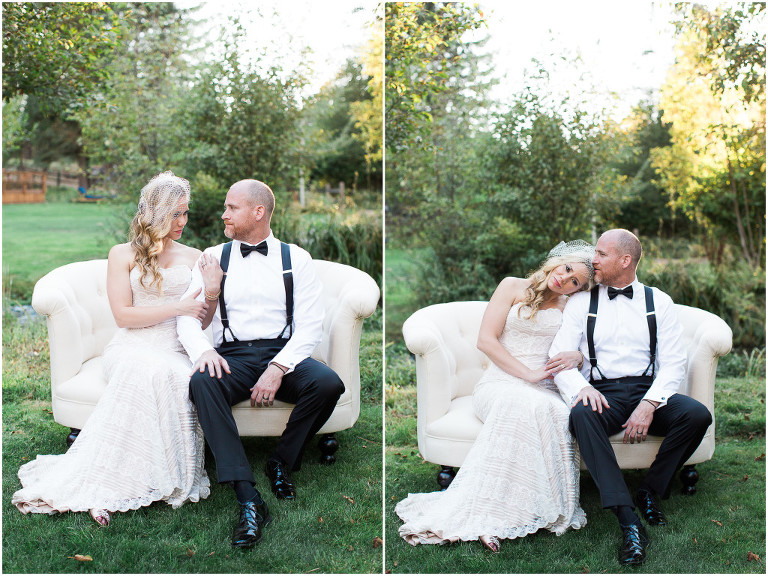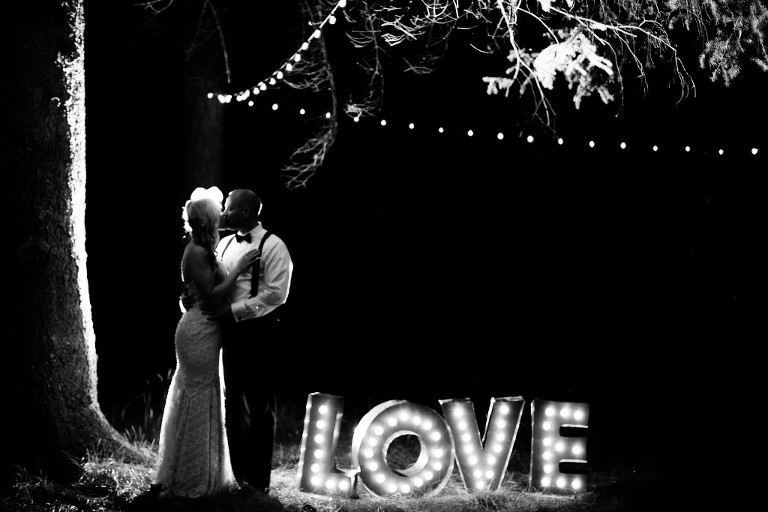 Thank you so much Tana and Troy for allowing me to capture your day. It was truly an honor!
xoxo-Ashley
Venue- Lake Creek Lodge Camp Sherman
Event Coordinator- Whitney Werts Events
Floral Design- Ali Brisky Designs
DJ- Destination Events
Cake- Sisters Bakery
Bridal hair- Kelsey Garrison
Makeup- Makeup by Reina
Bridal Gown- Anna's Bridal Designer WToo by Watters
Vintage Rentals- Something Borrowed Something Vintage, Lavena B. Vintage
Photographer- Ashley Cook Photography
Assistant Photographer- Cat Dossett