Chris + Amy | Oregon Coast Lincoln City Wedding | Ashley Cook Photography
Chris + Amy
The Bay House Lincoln City, Oregon
October 8th, 2016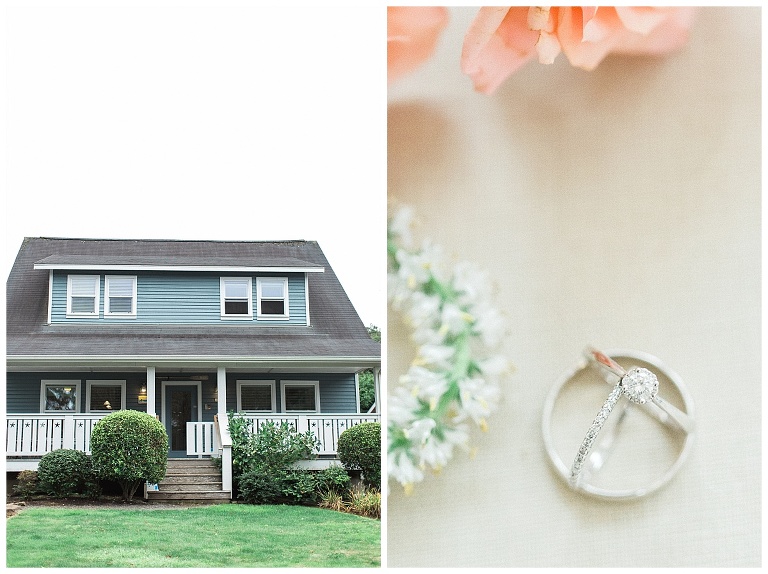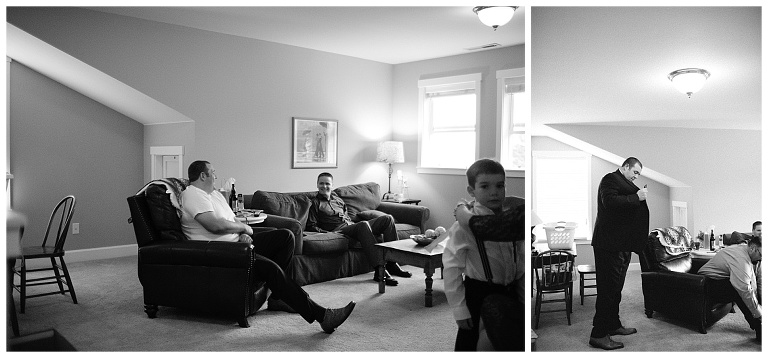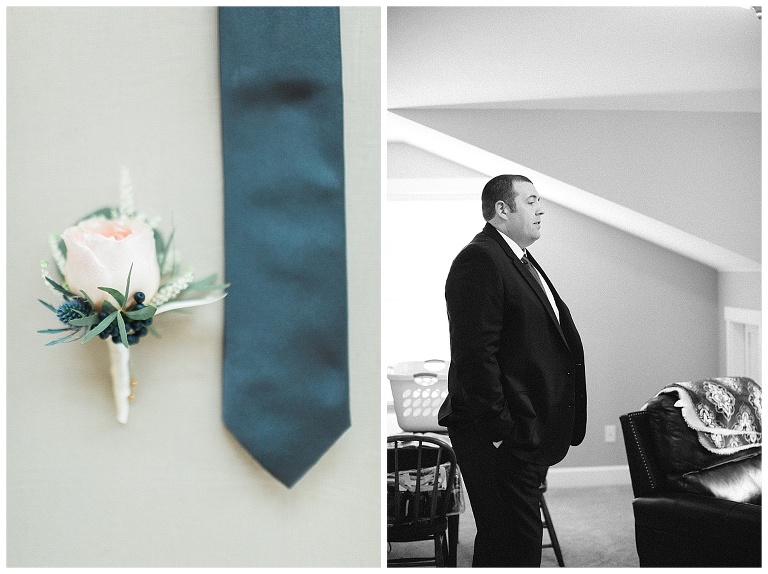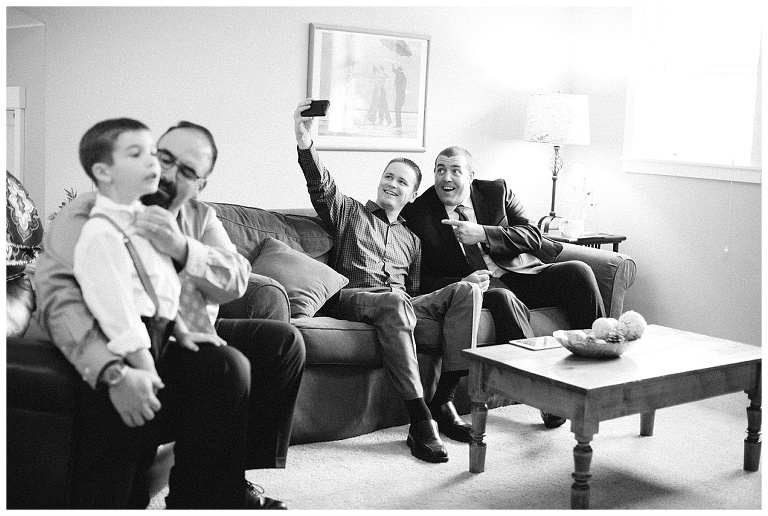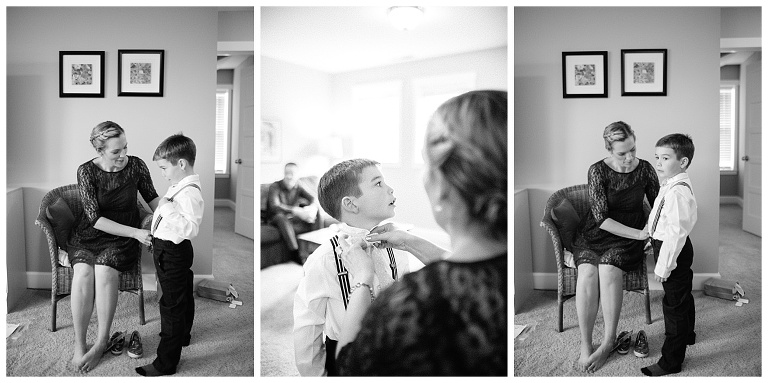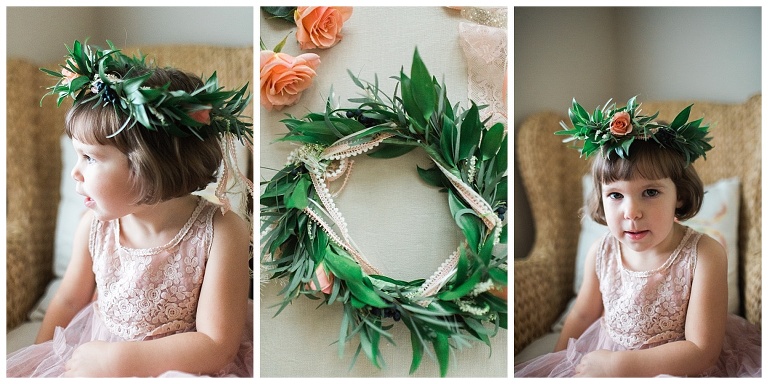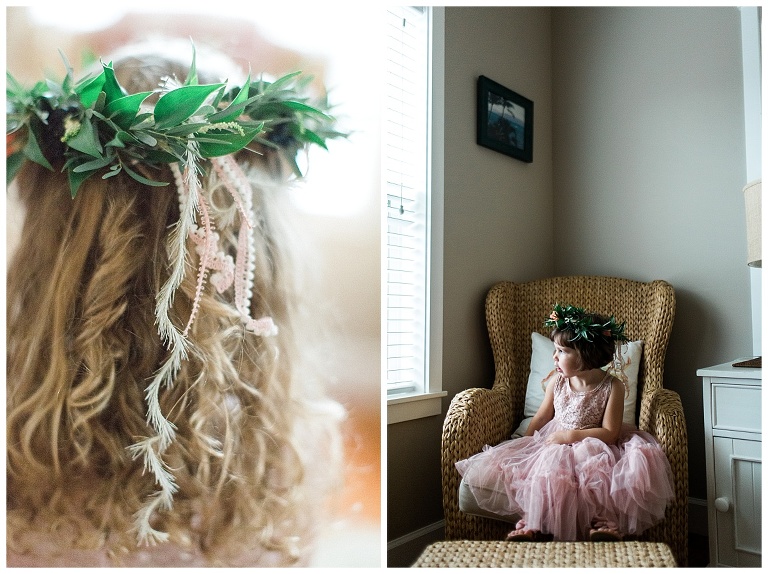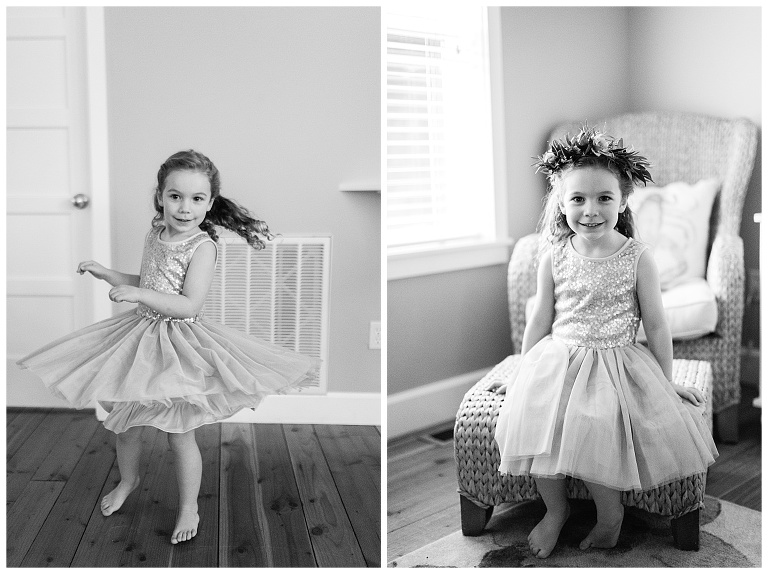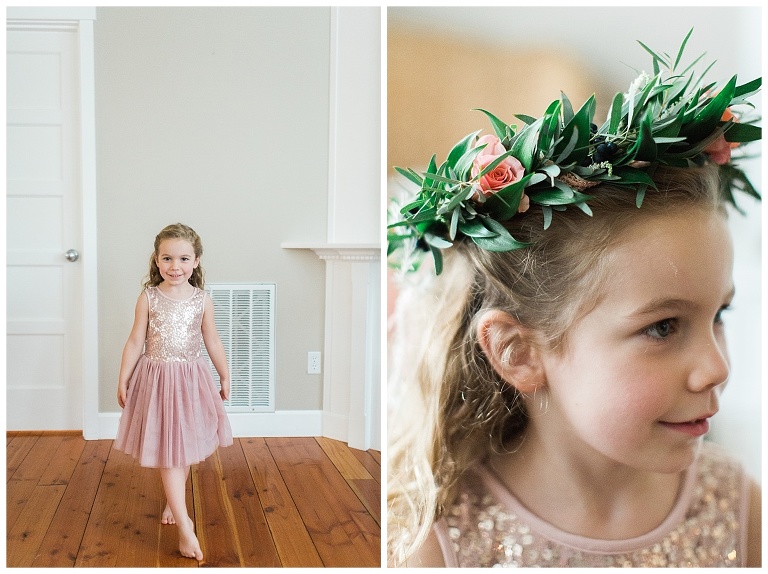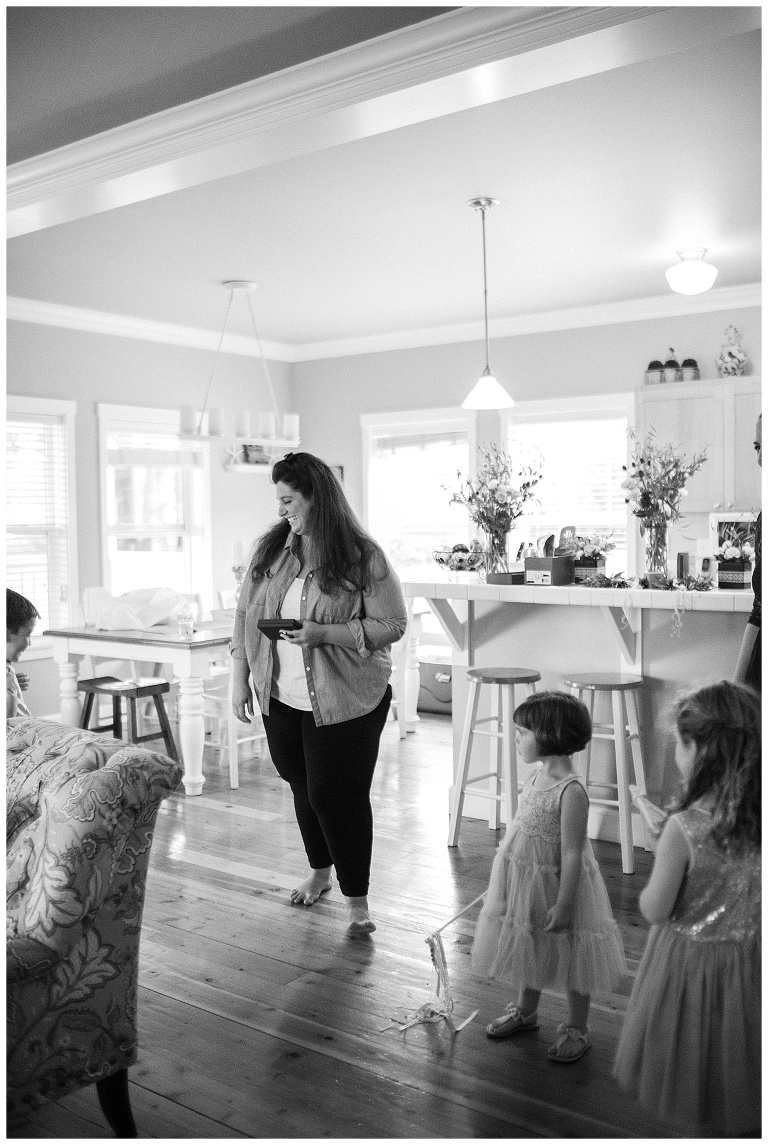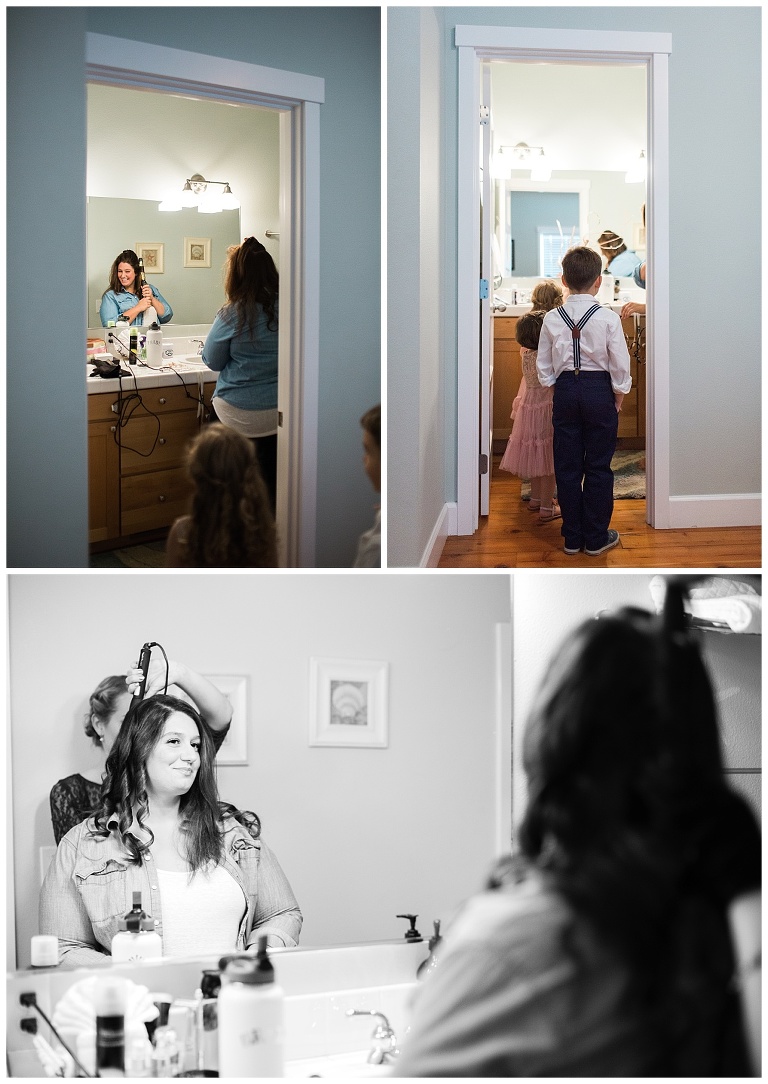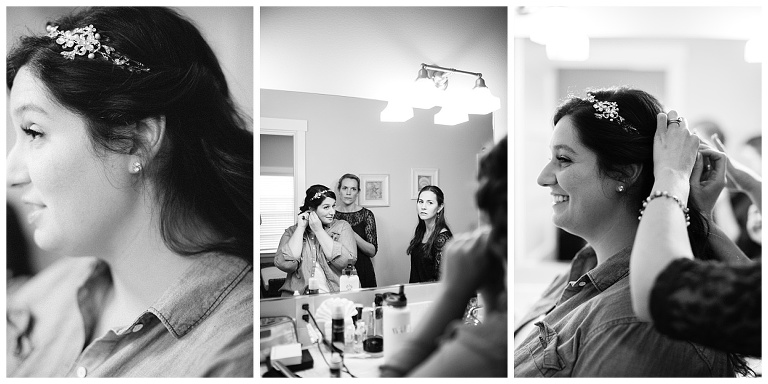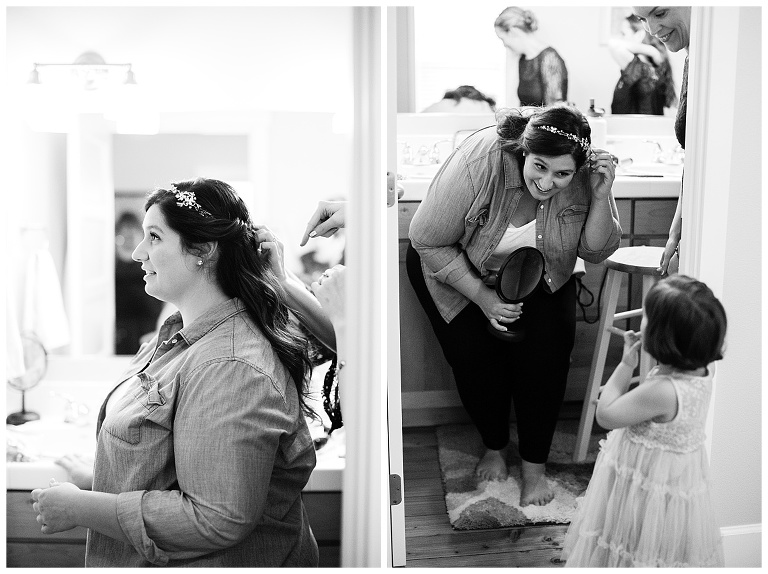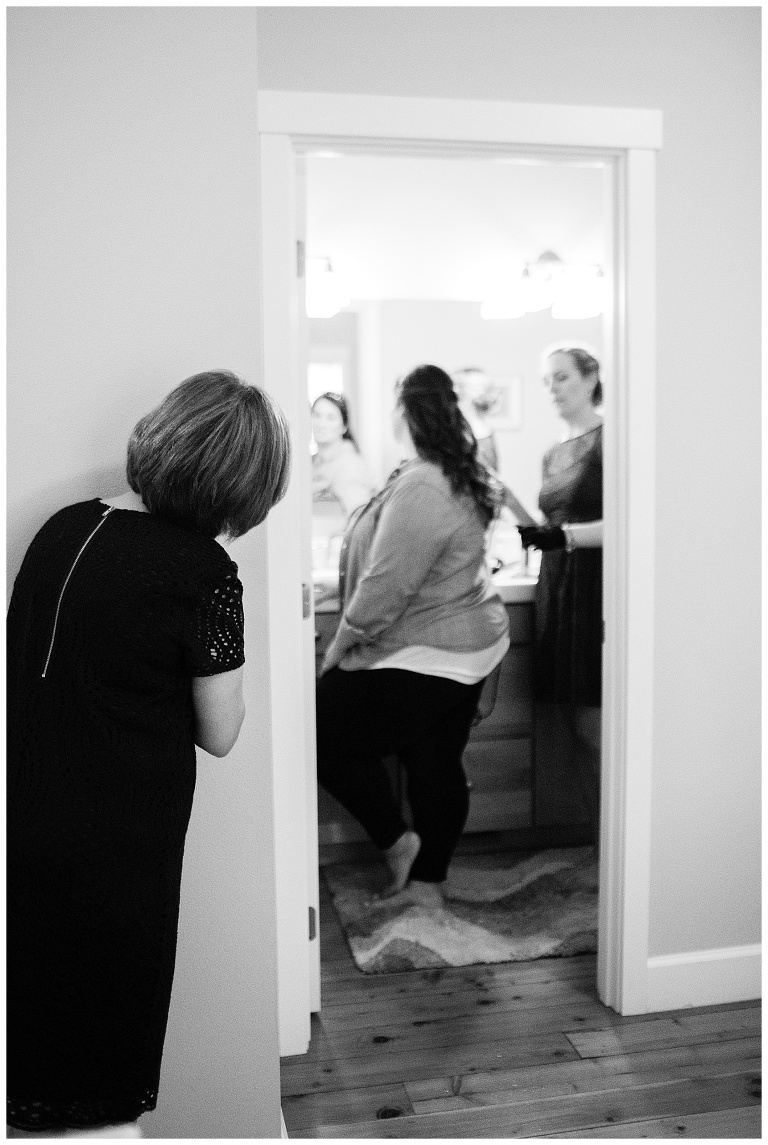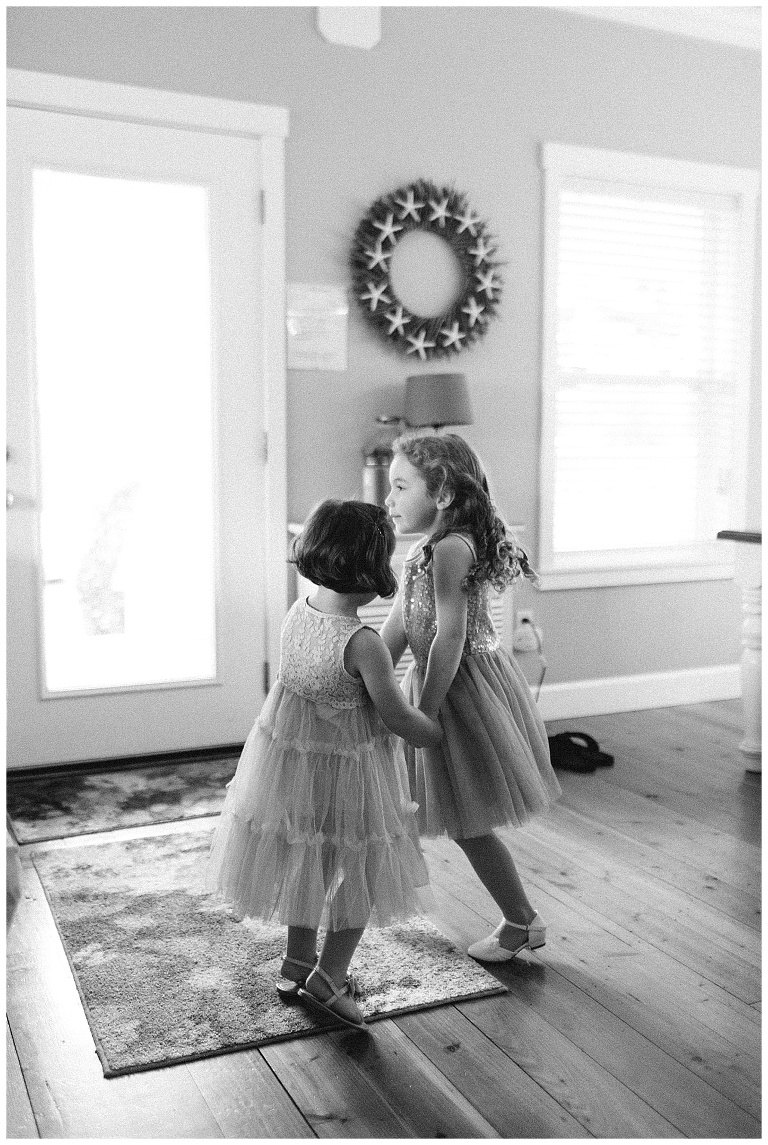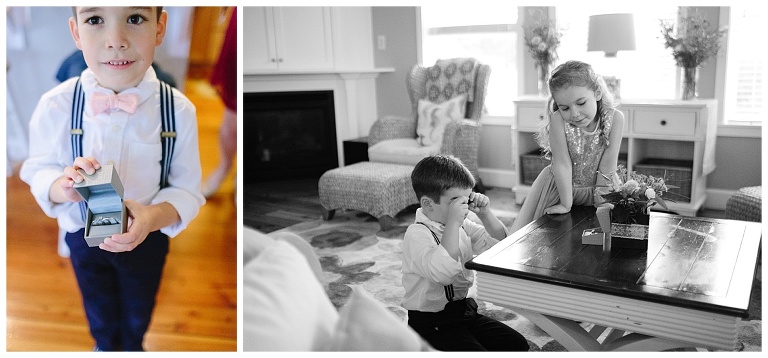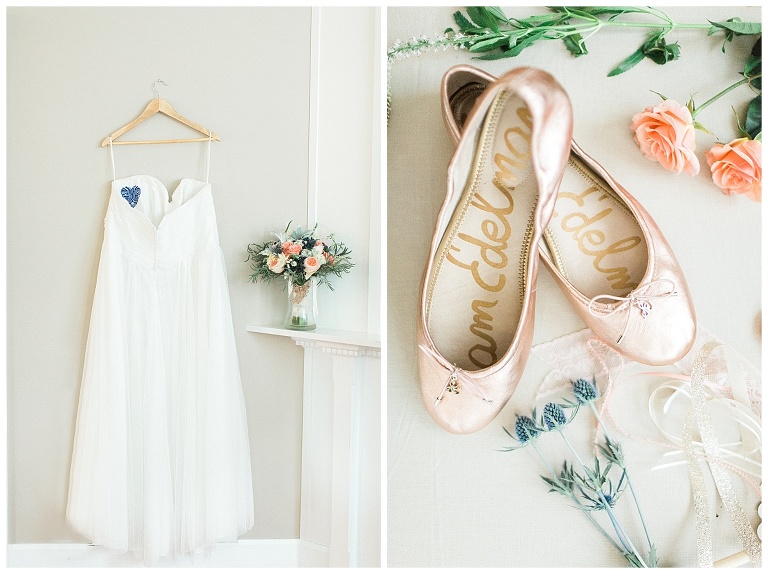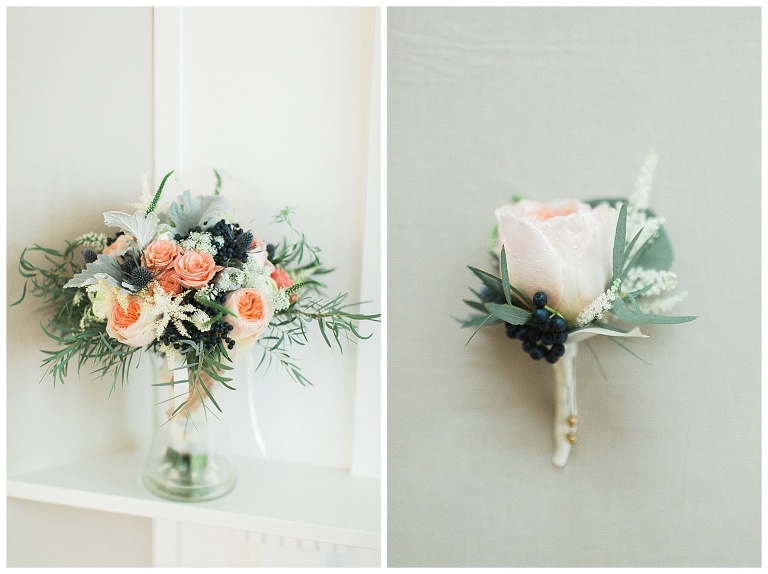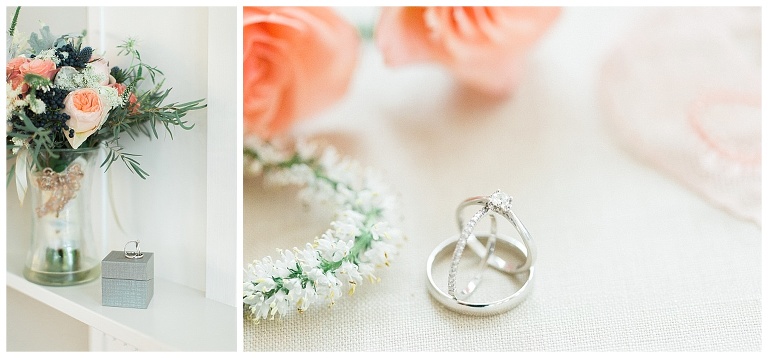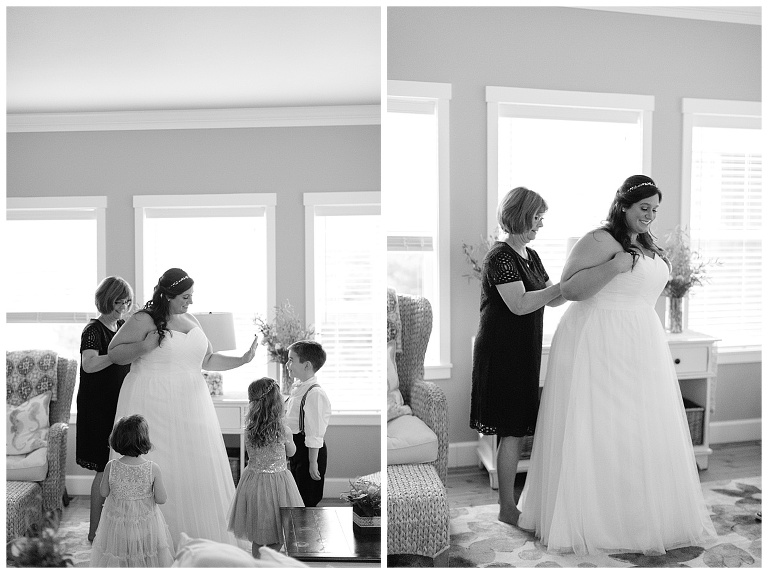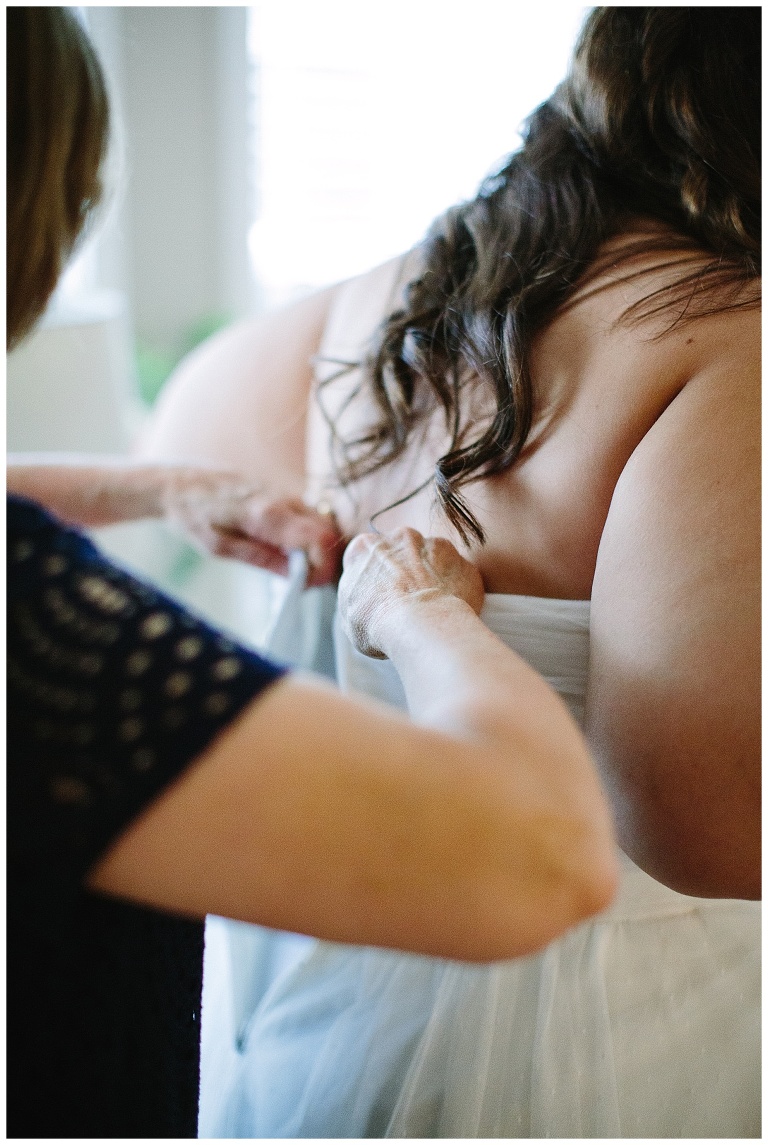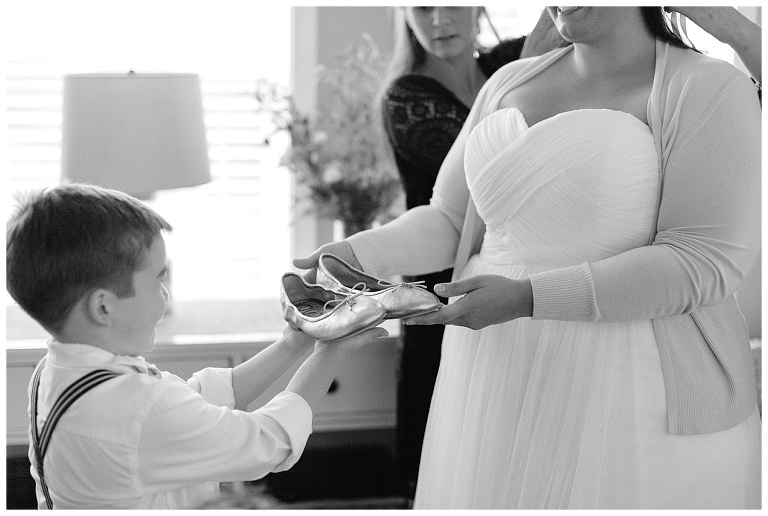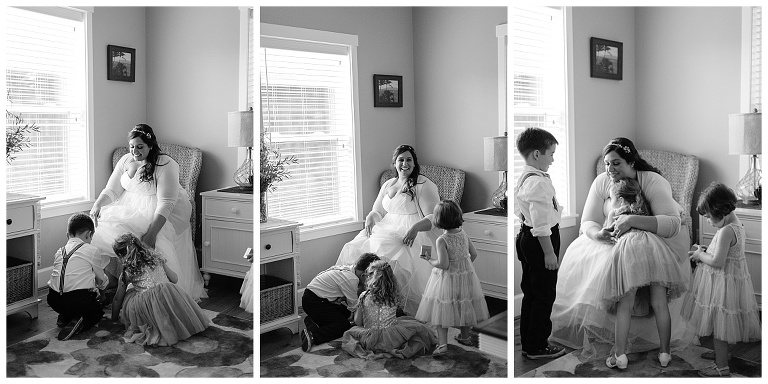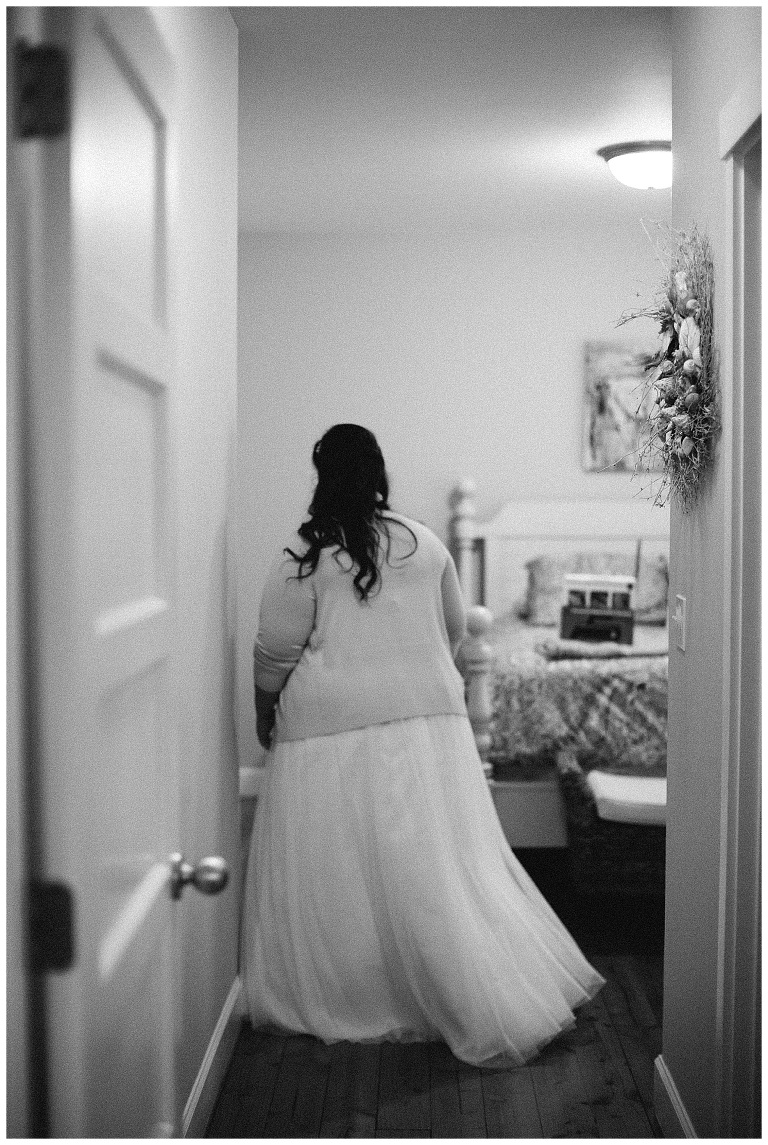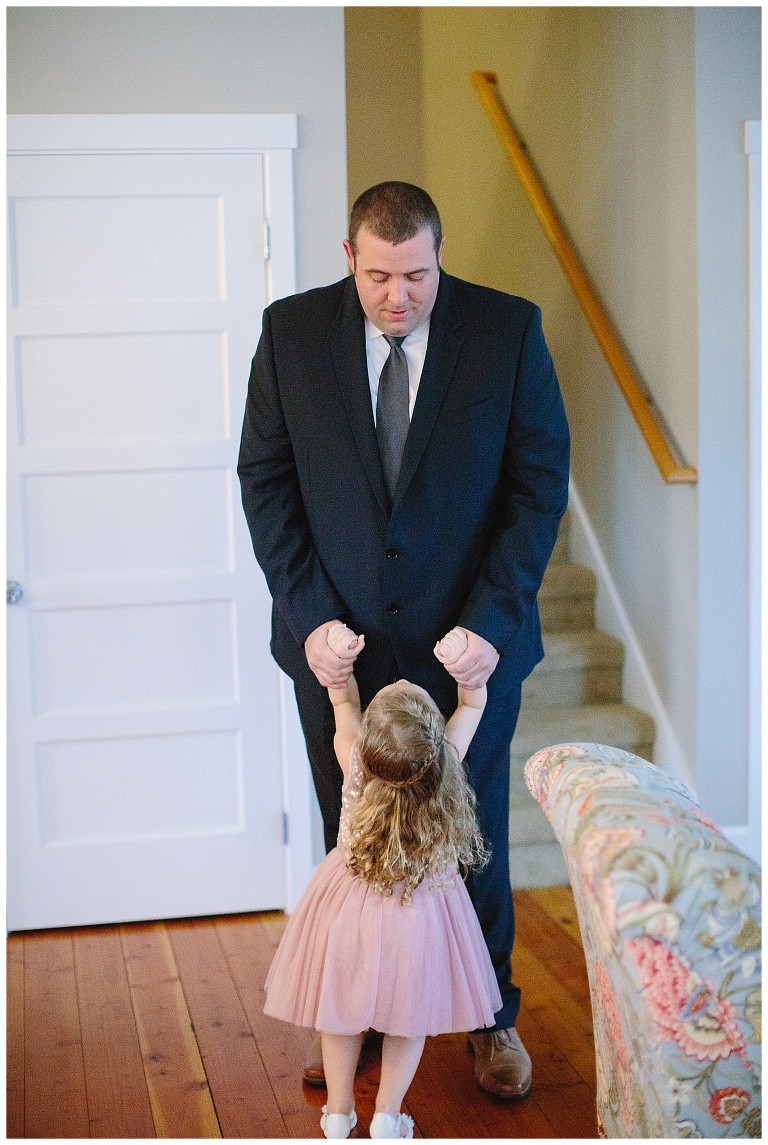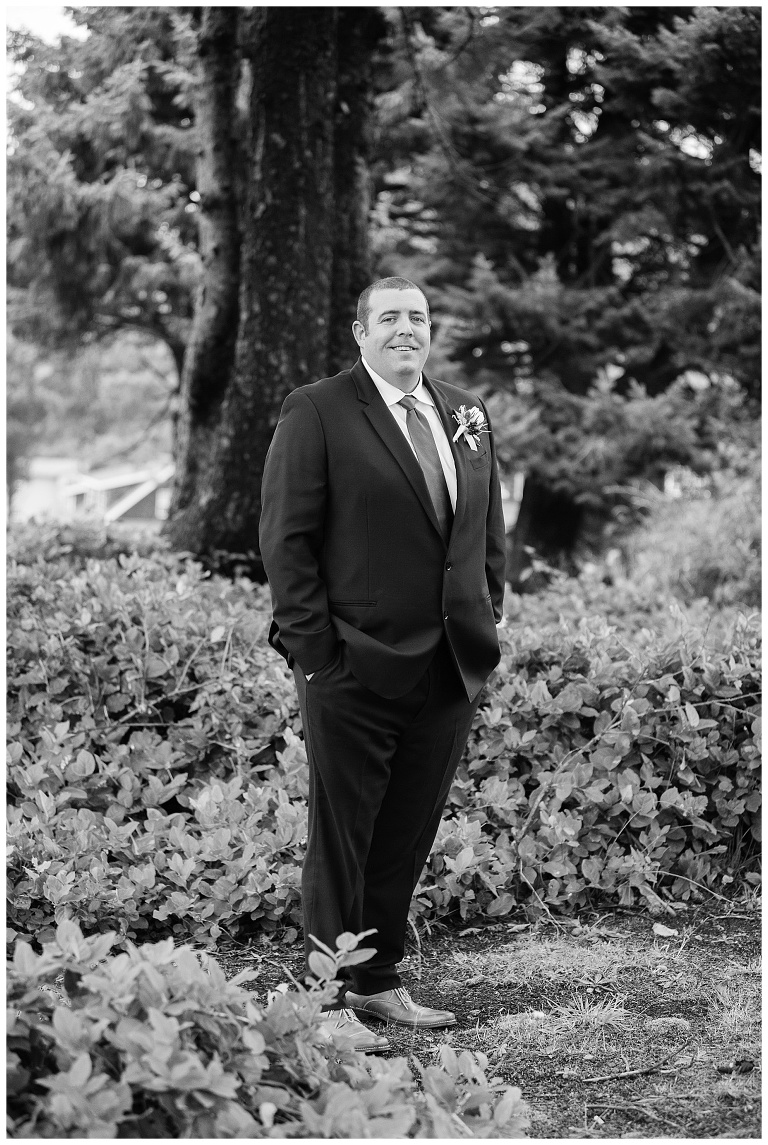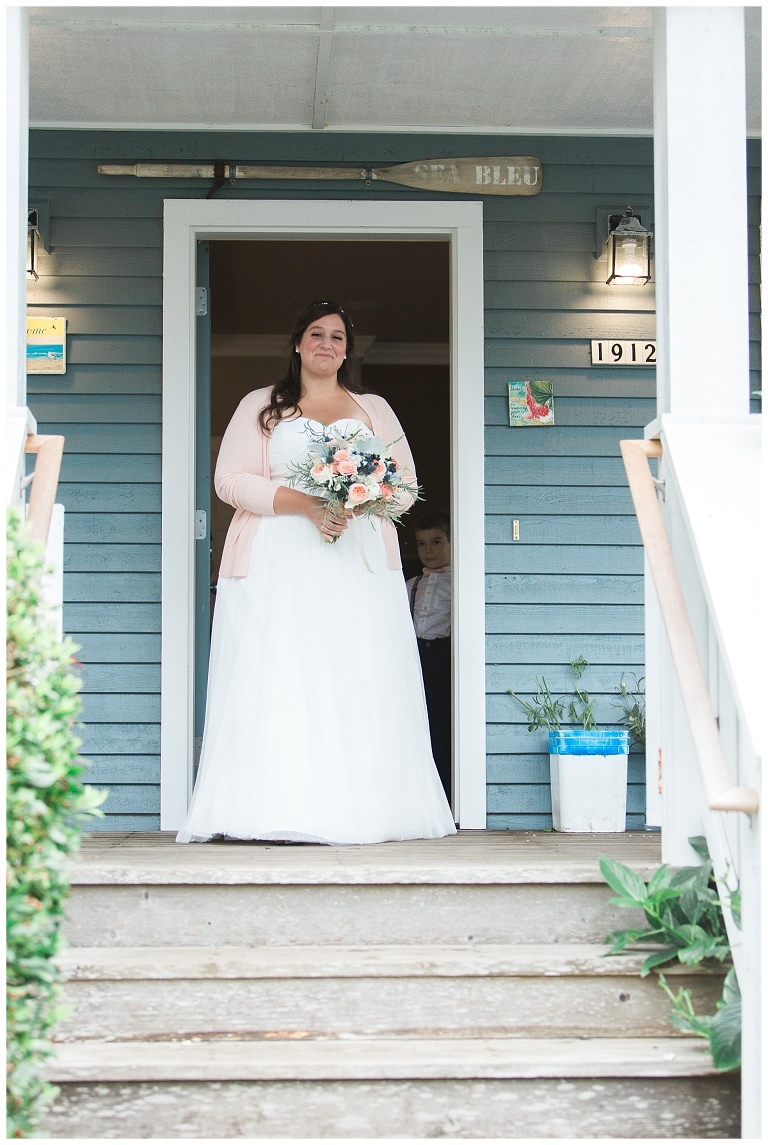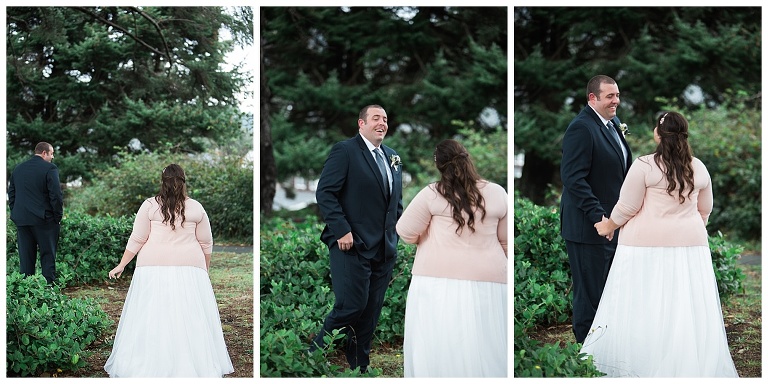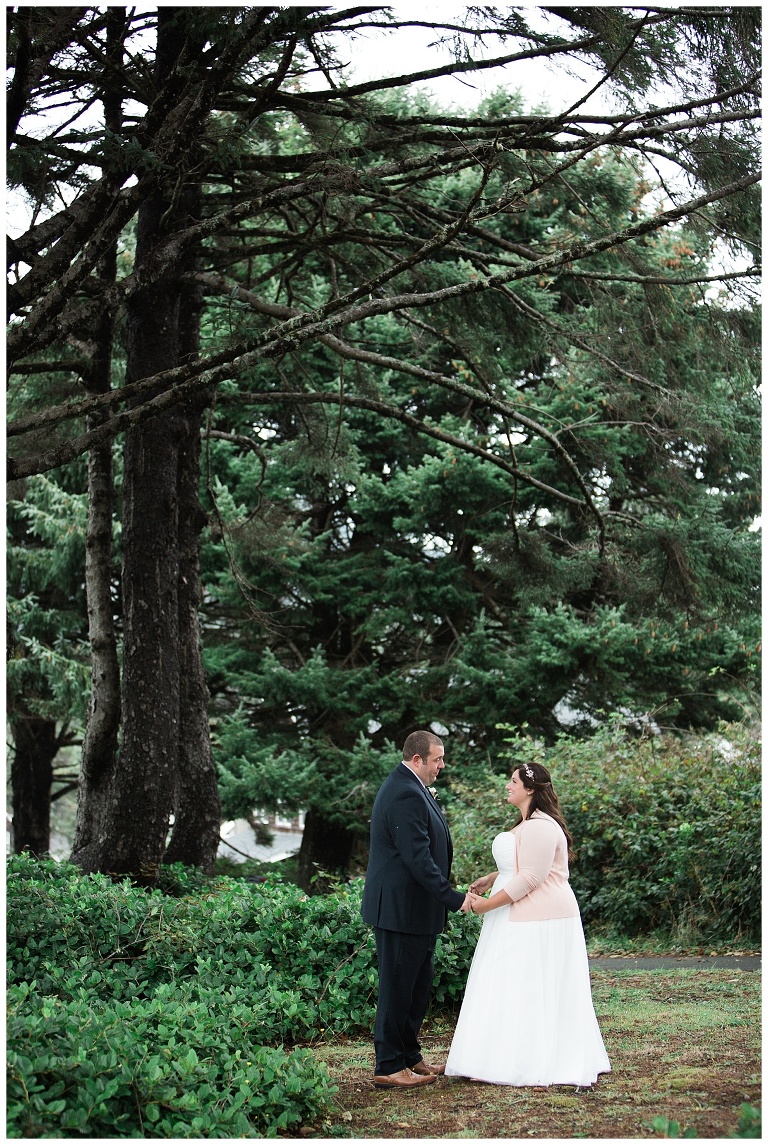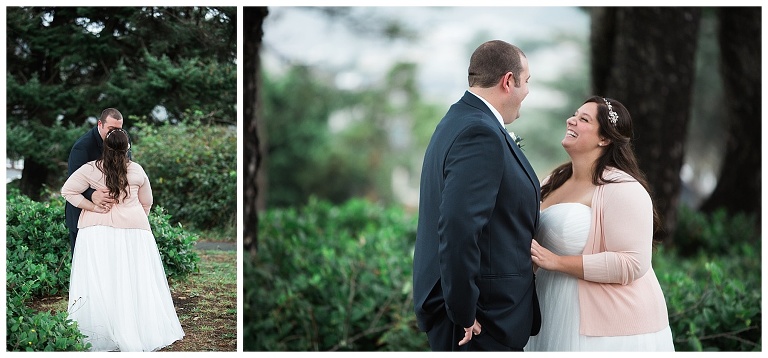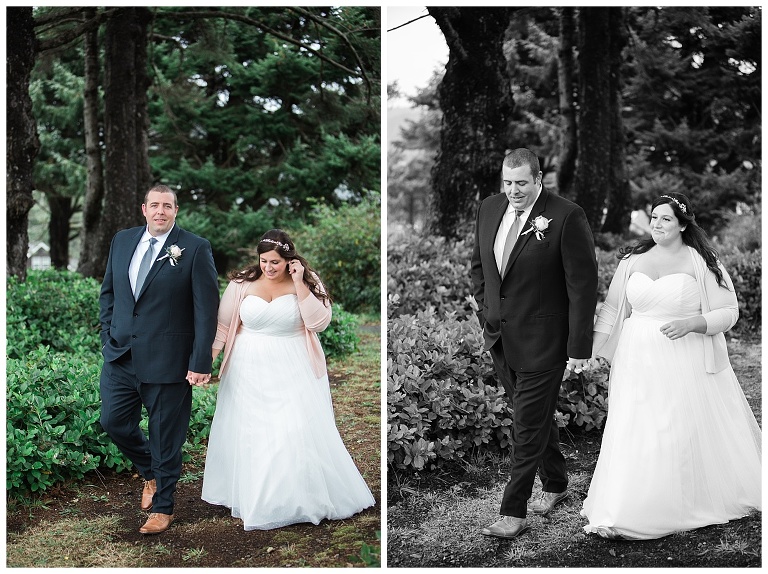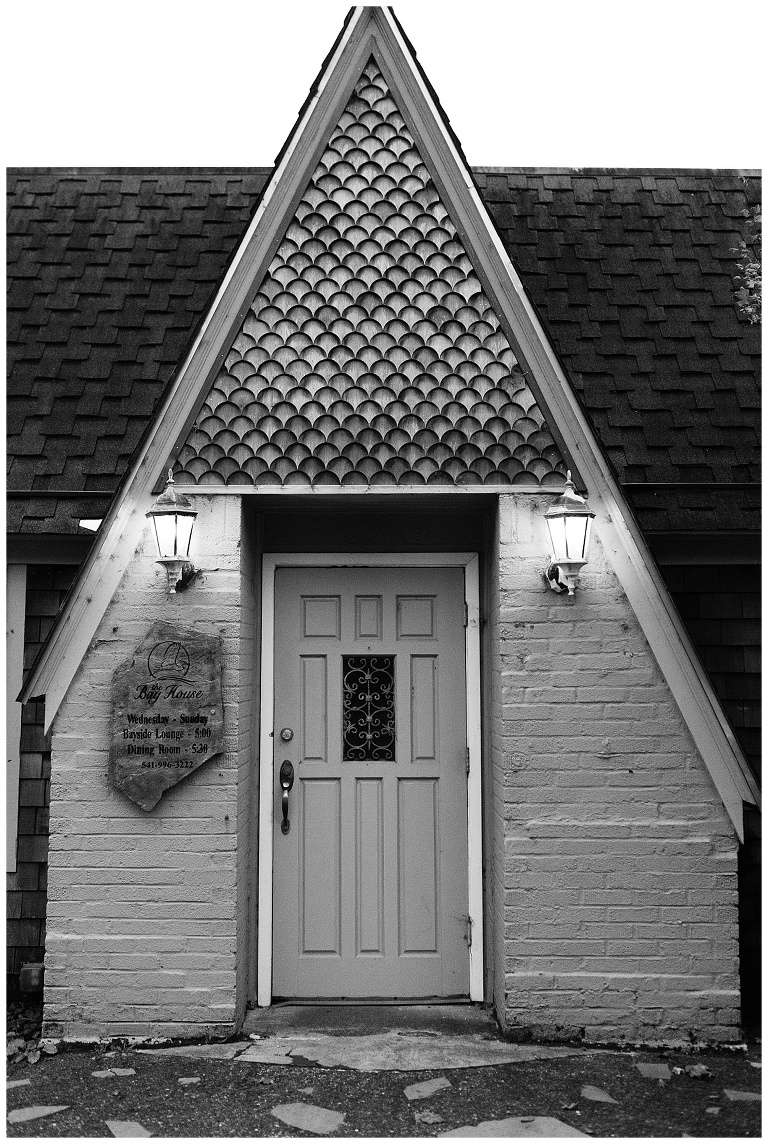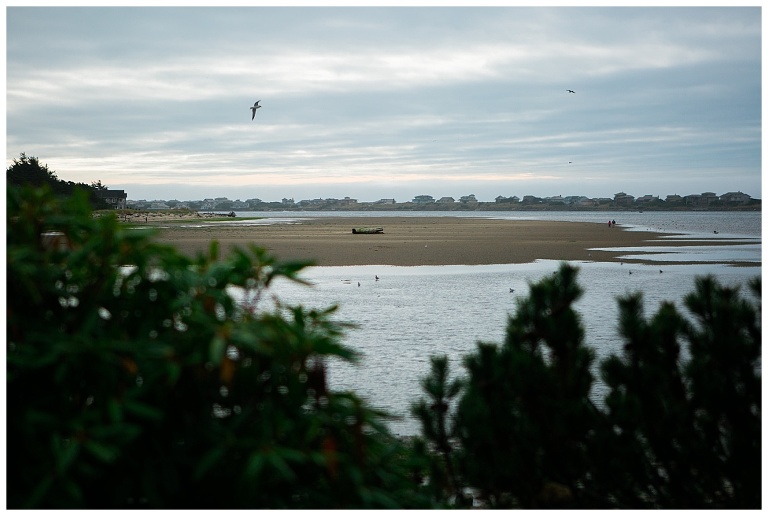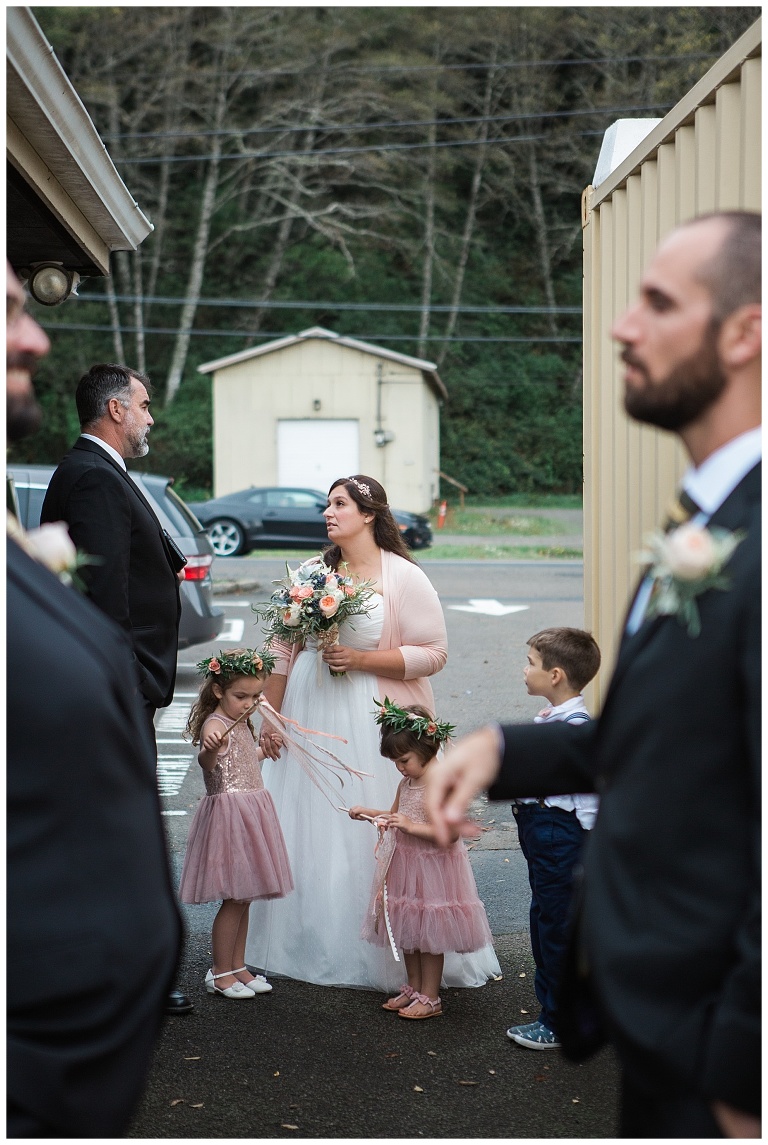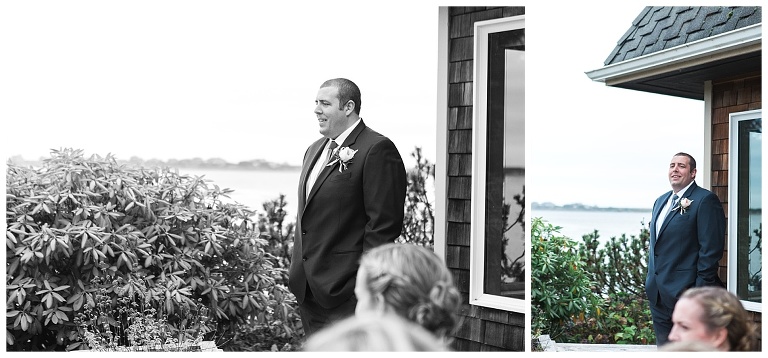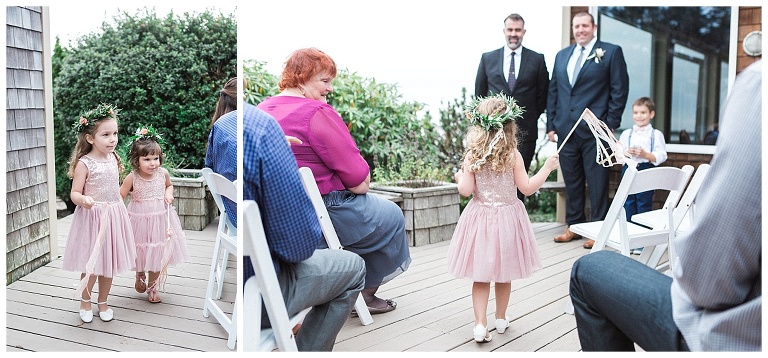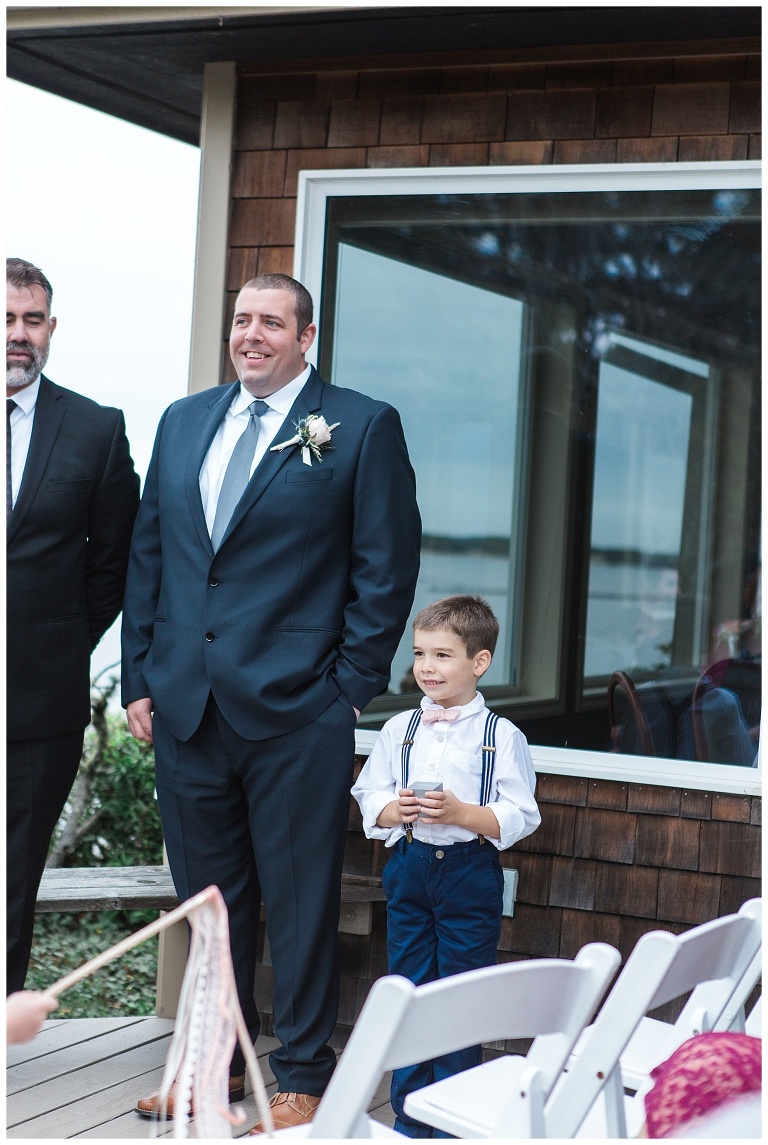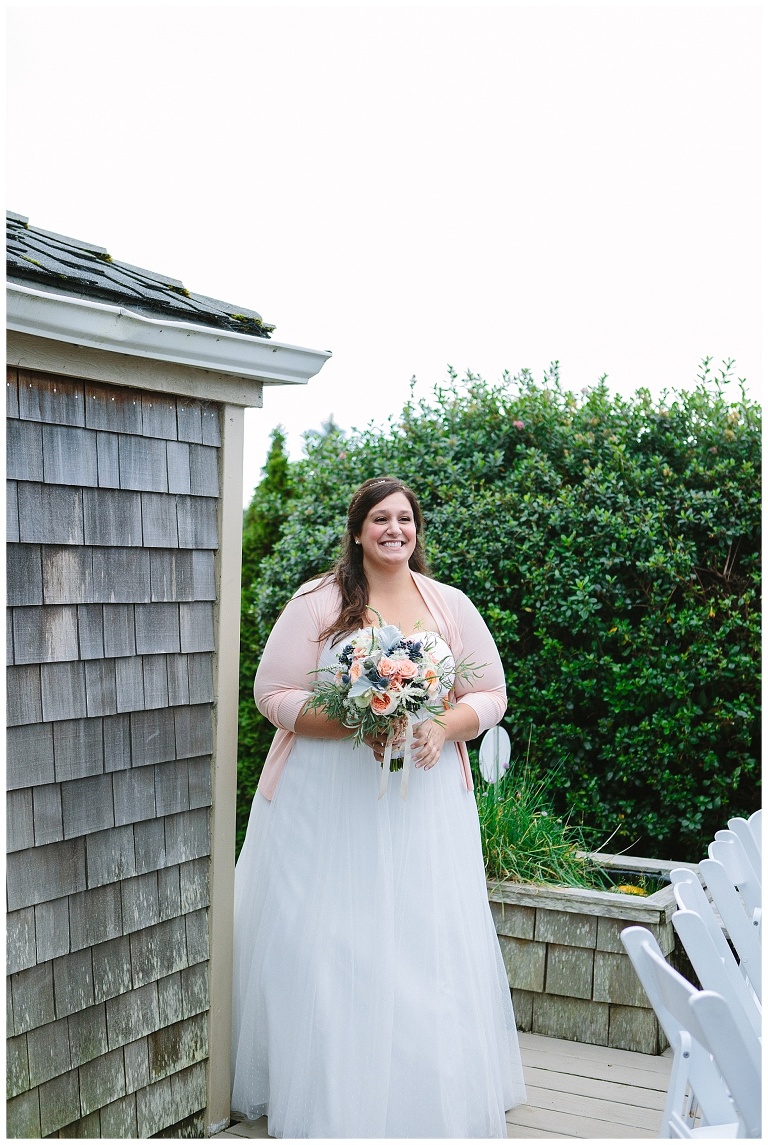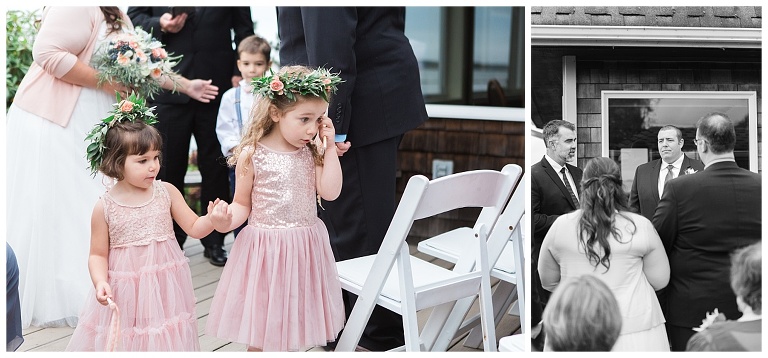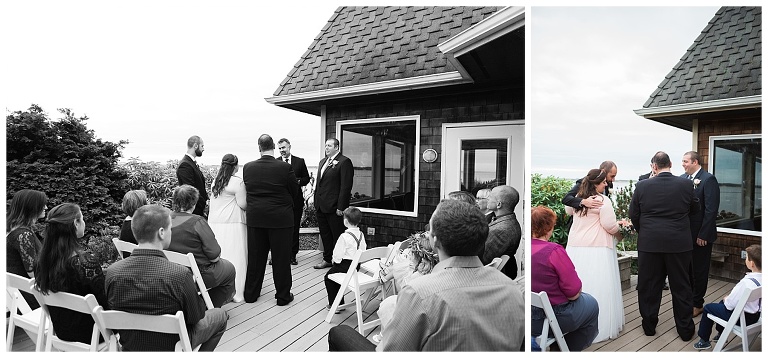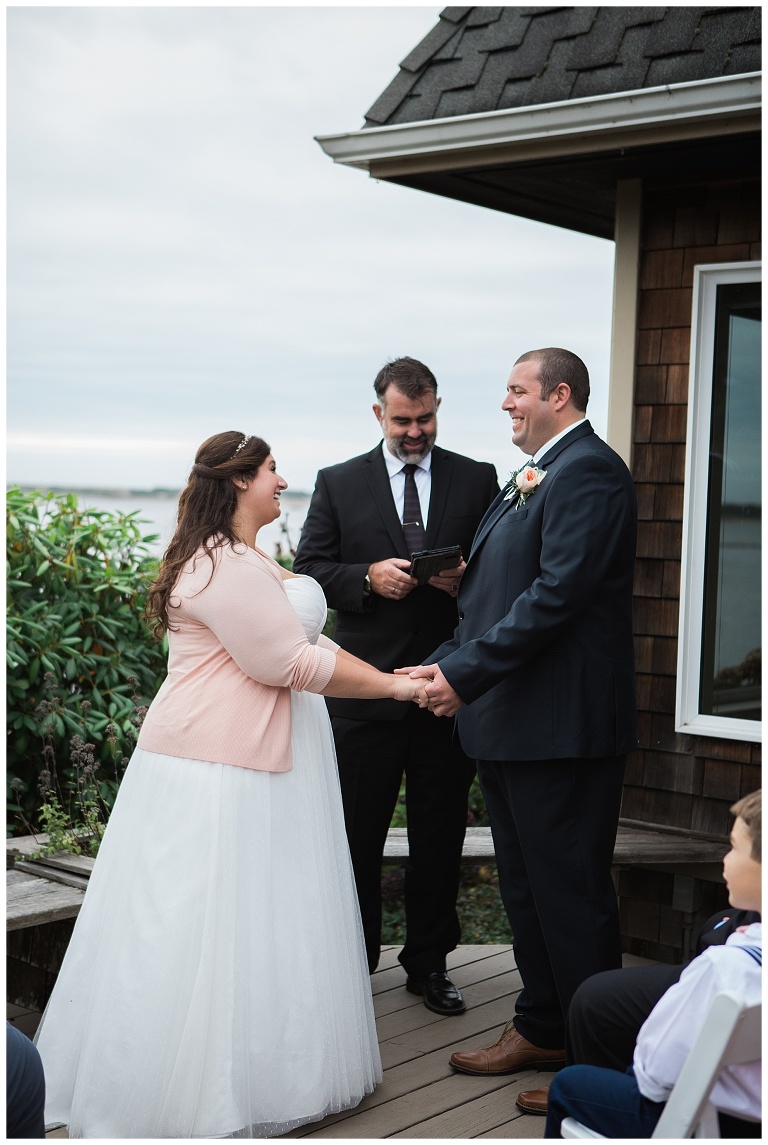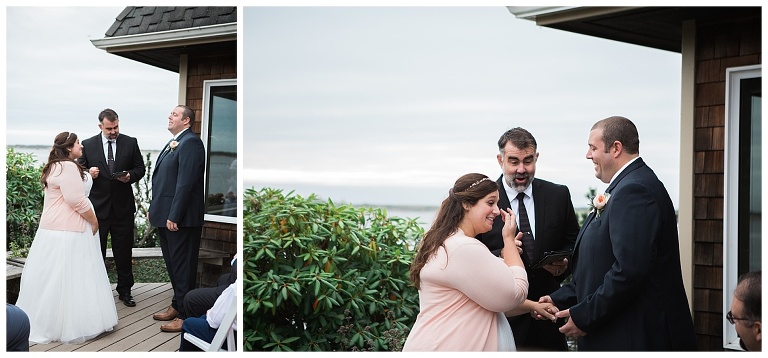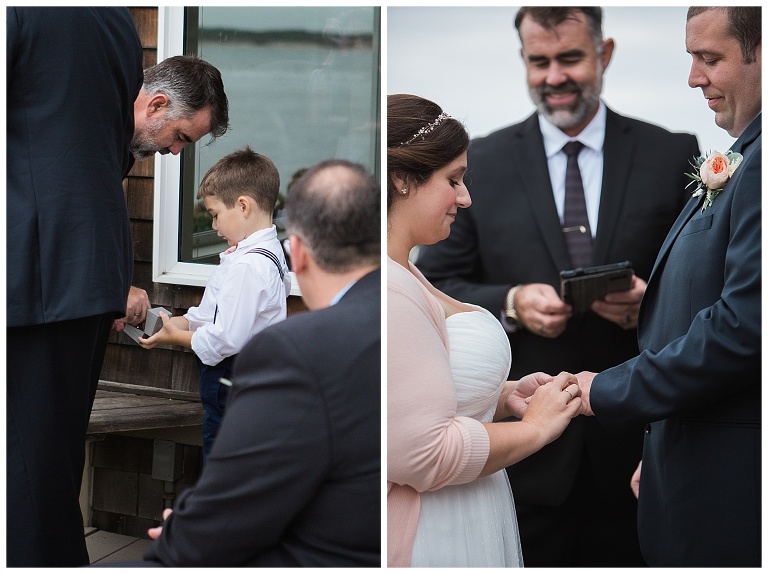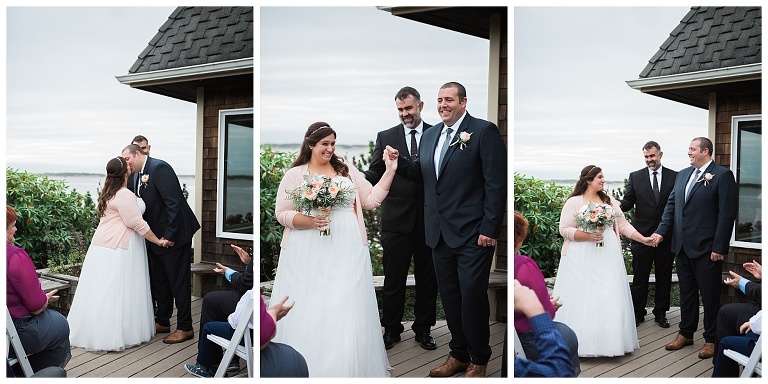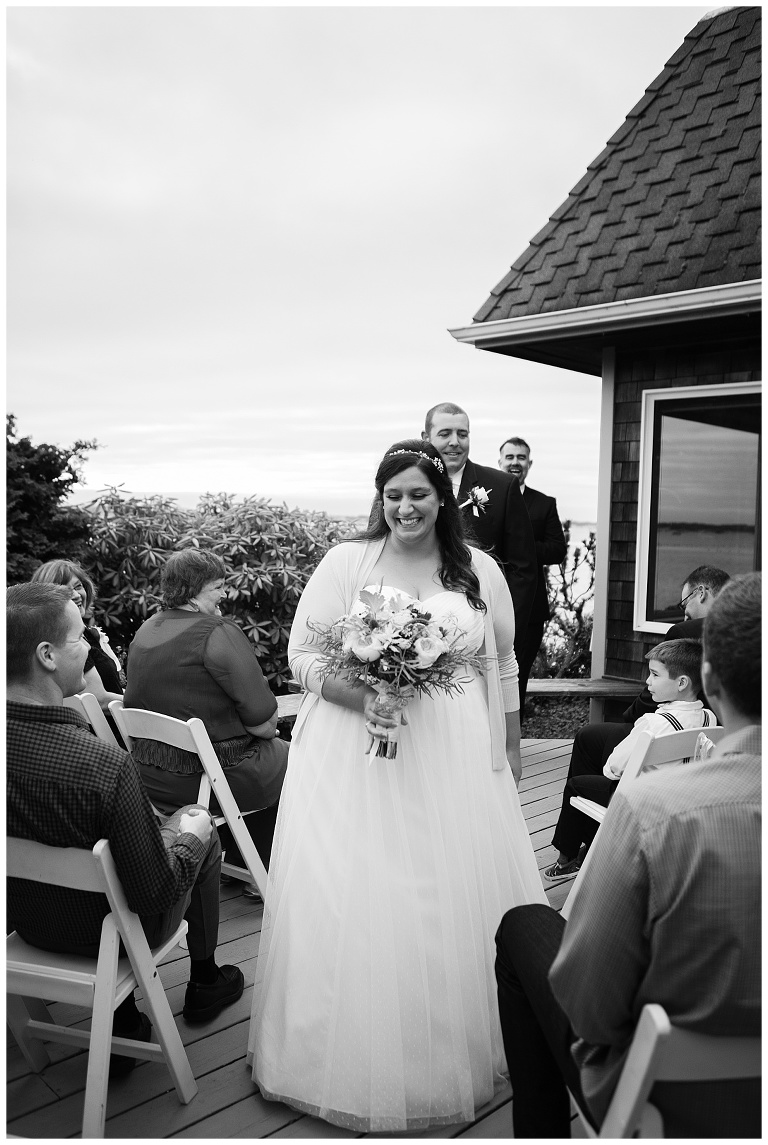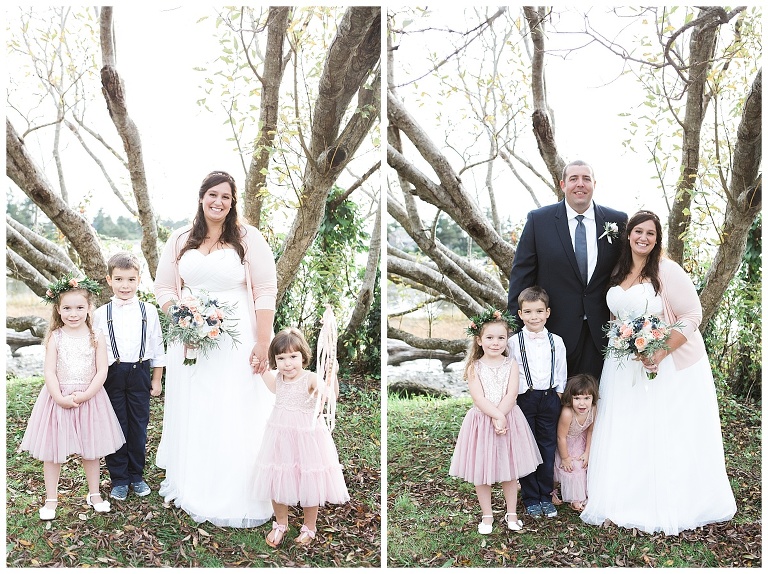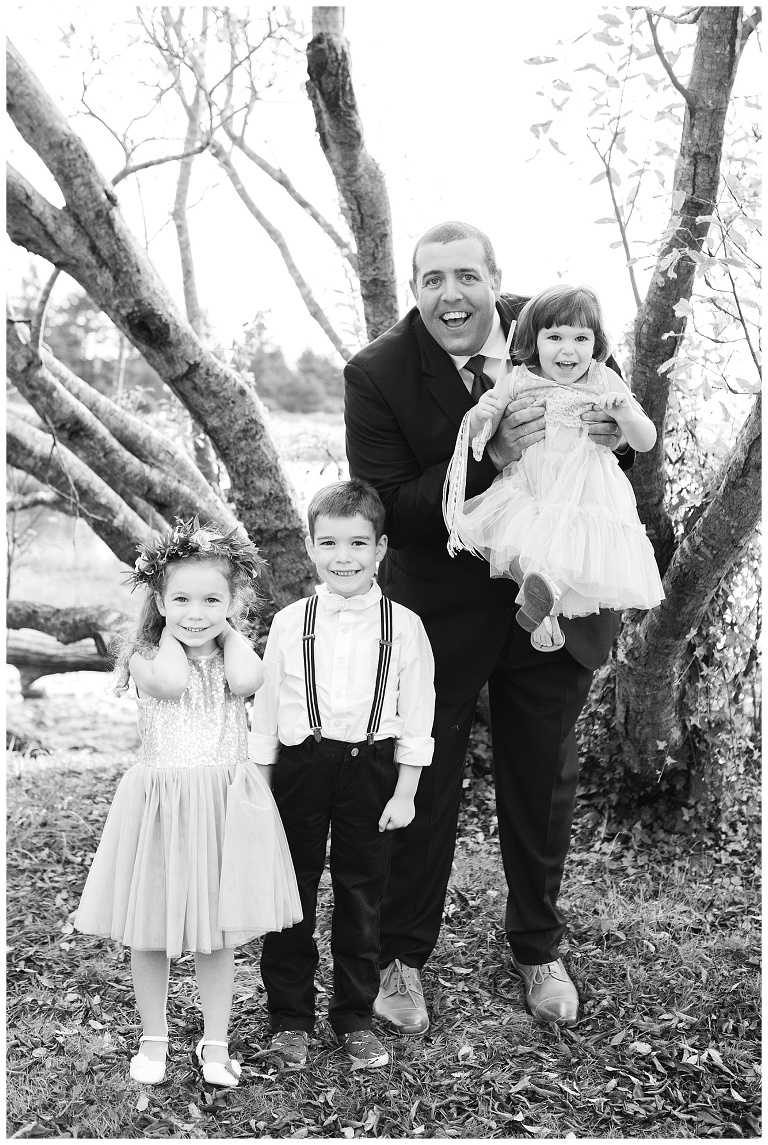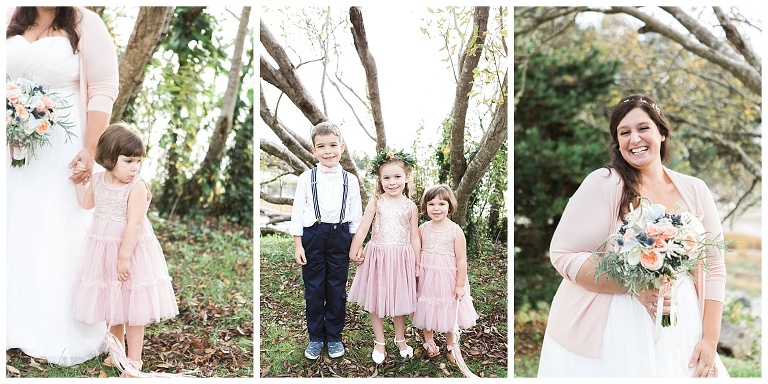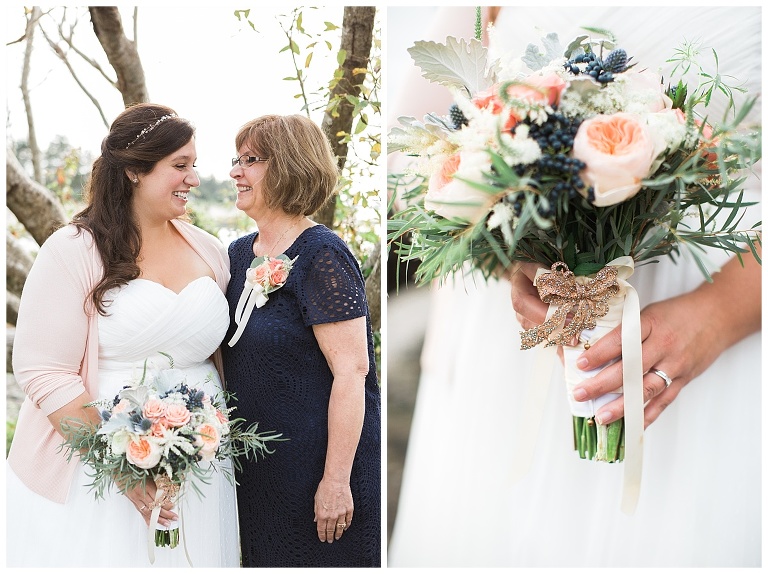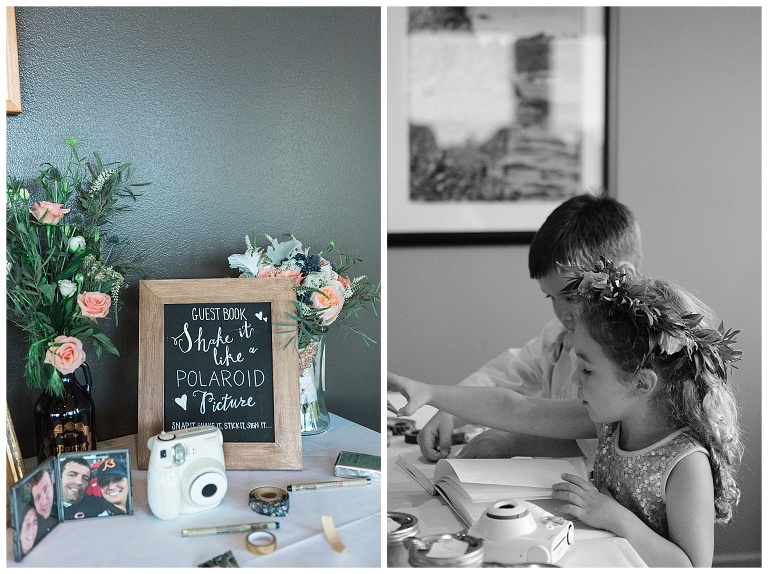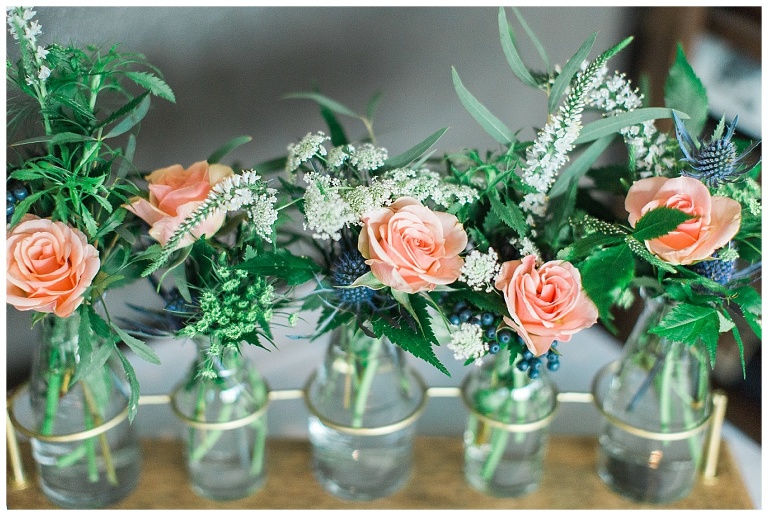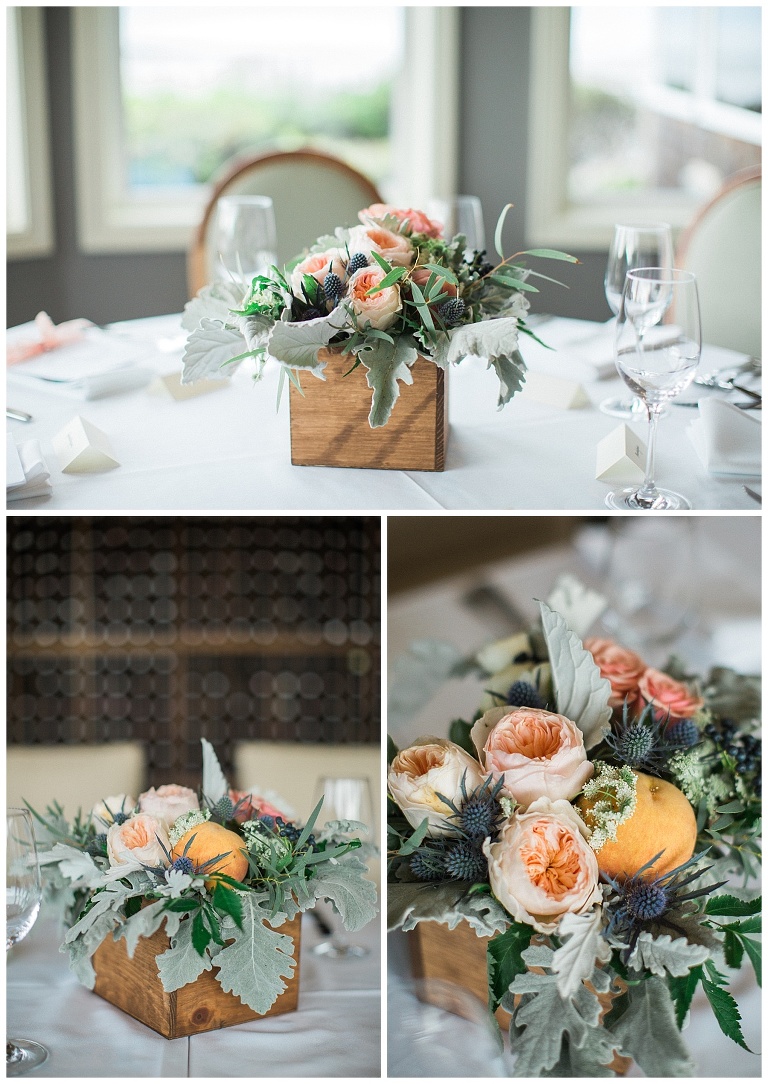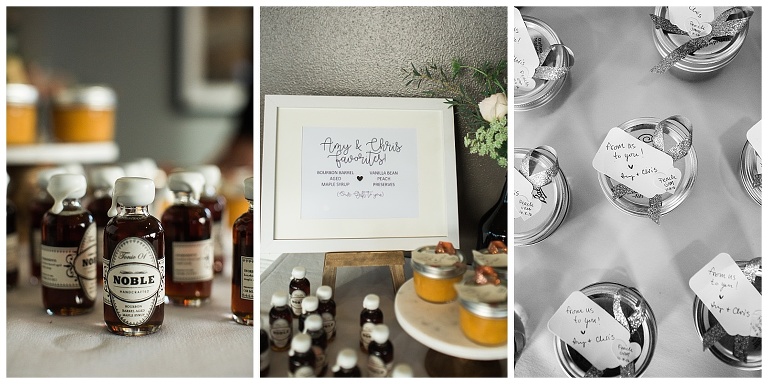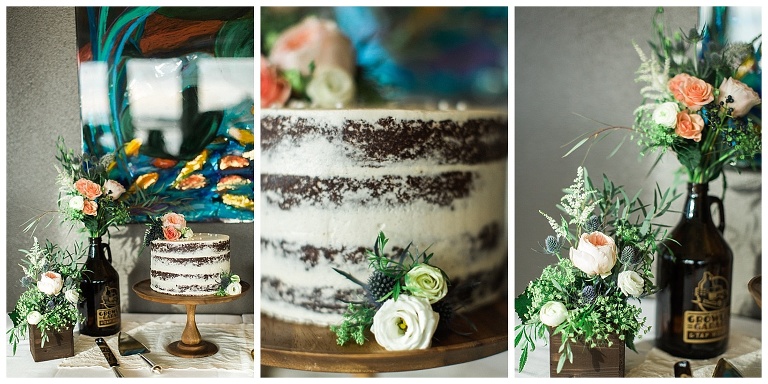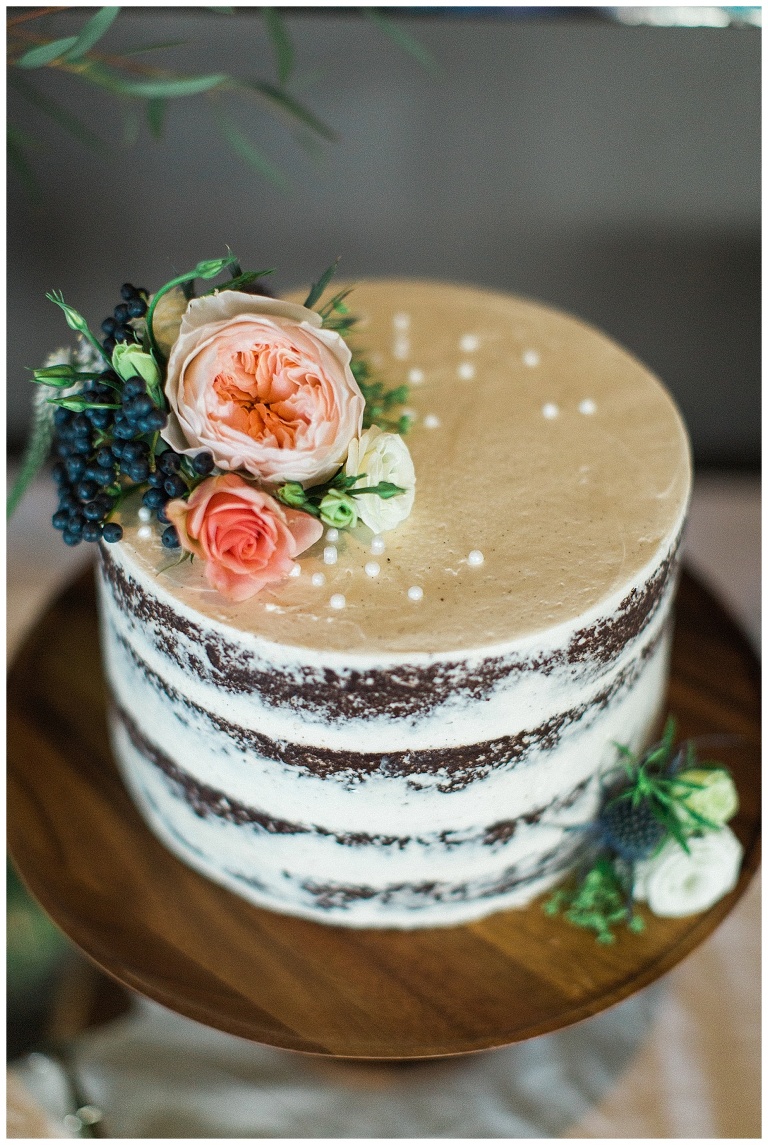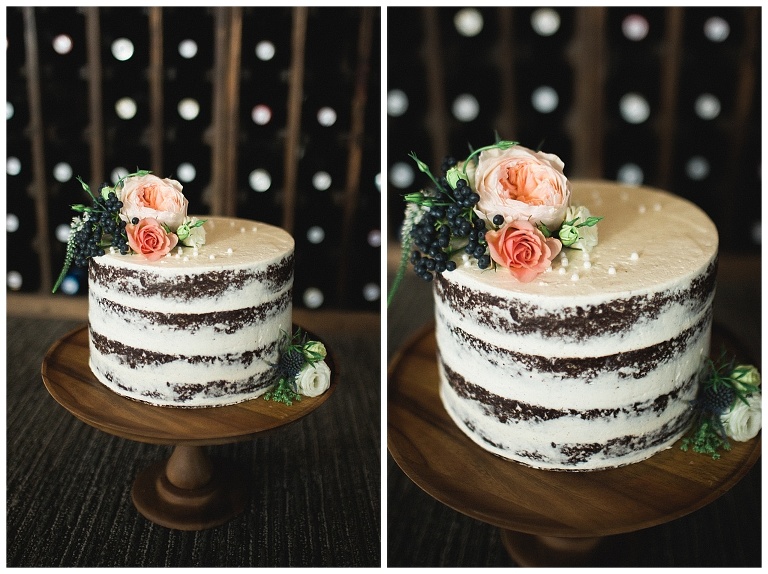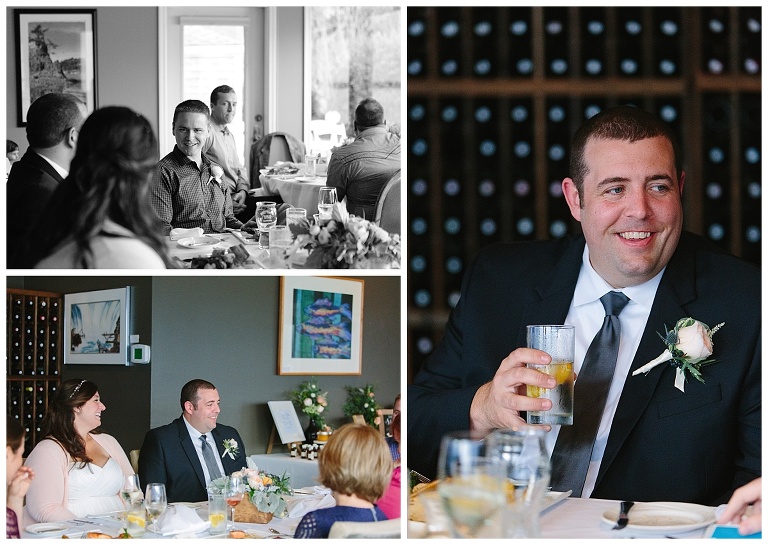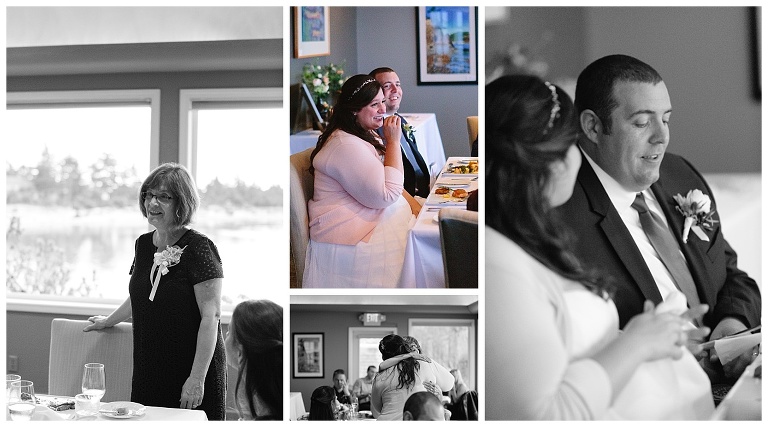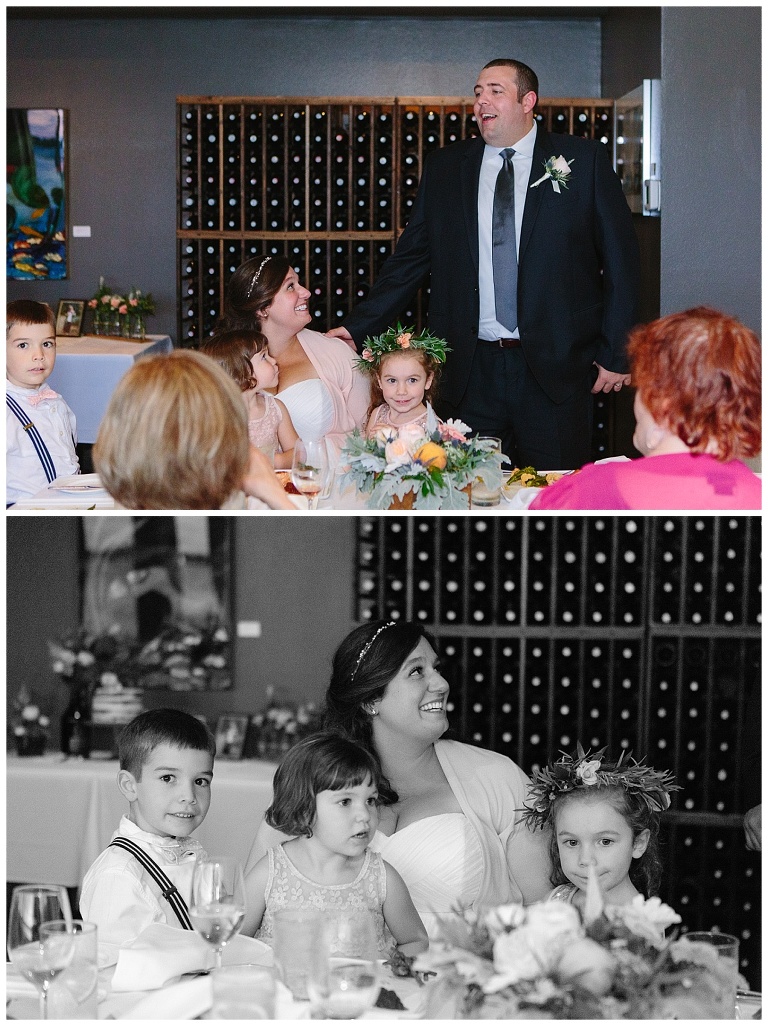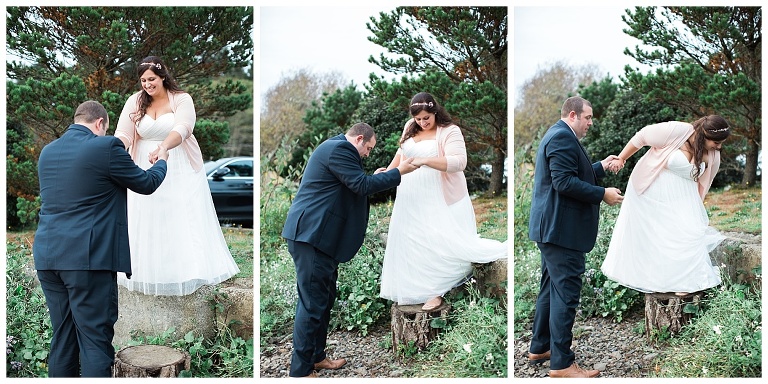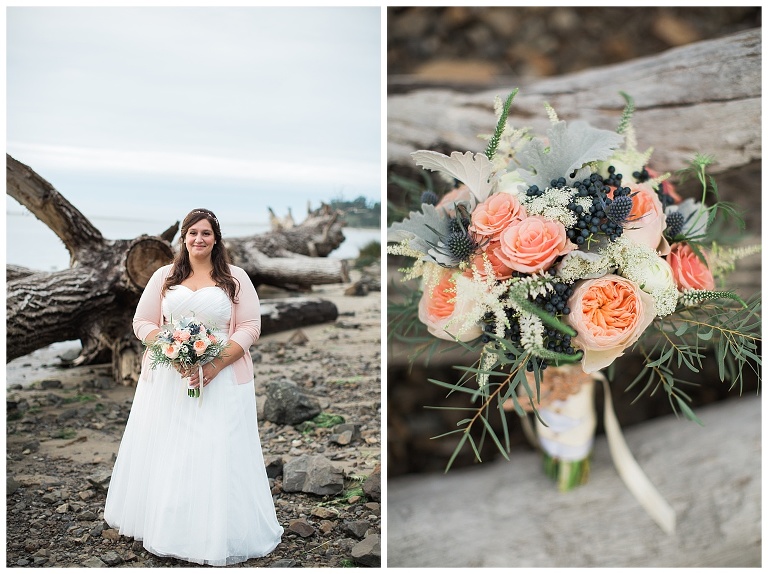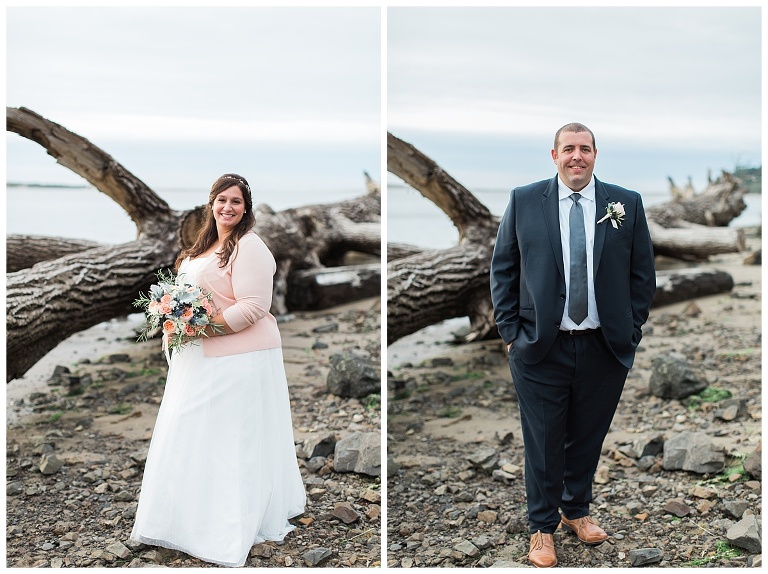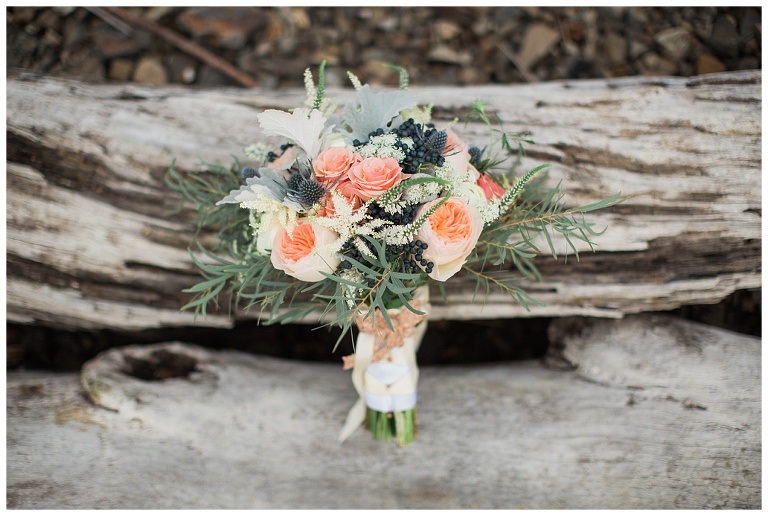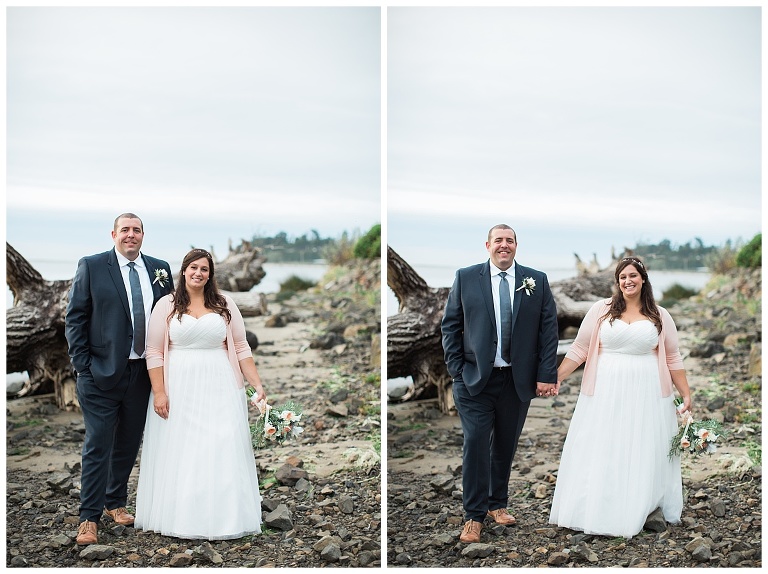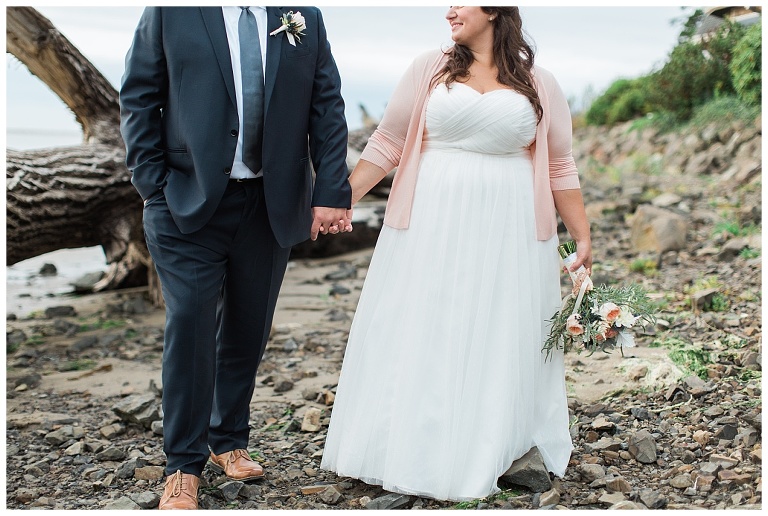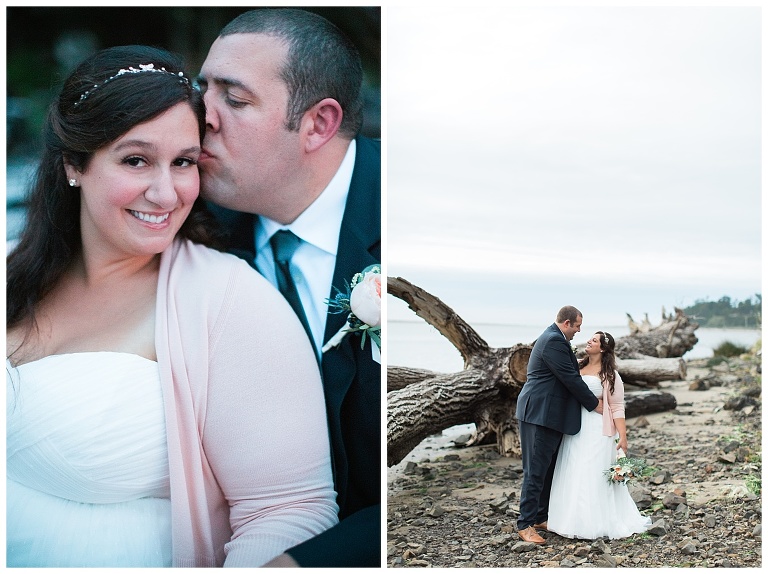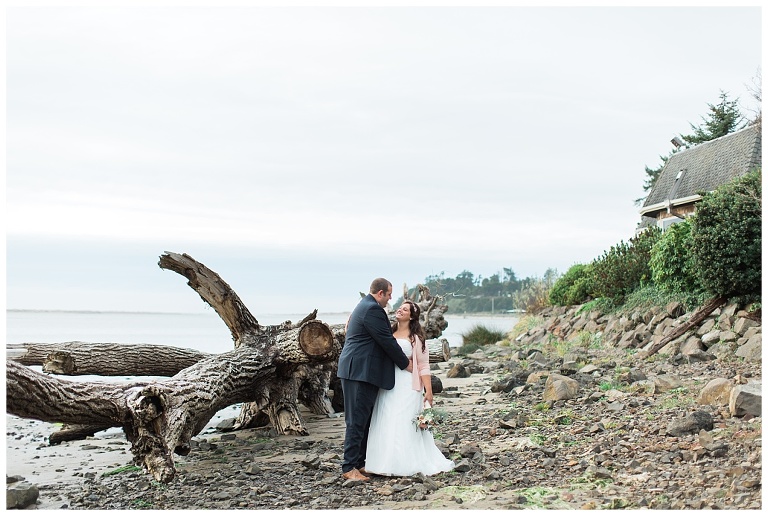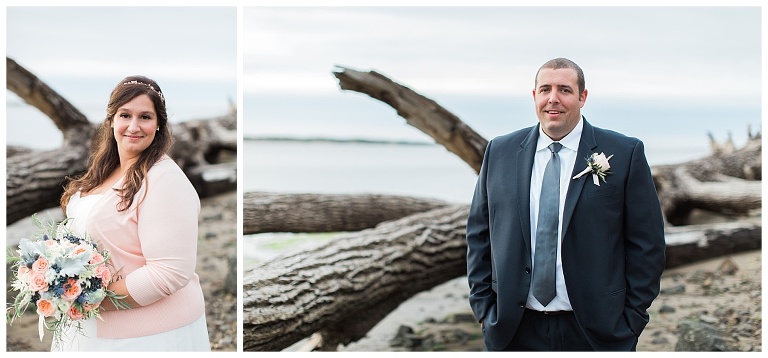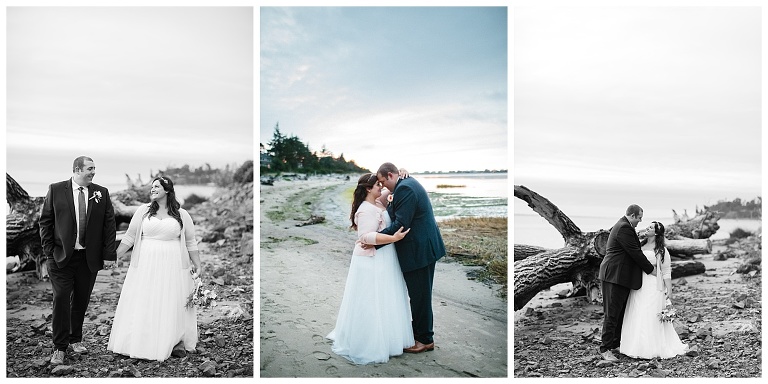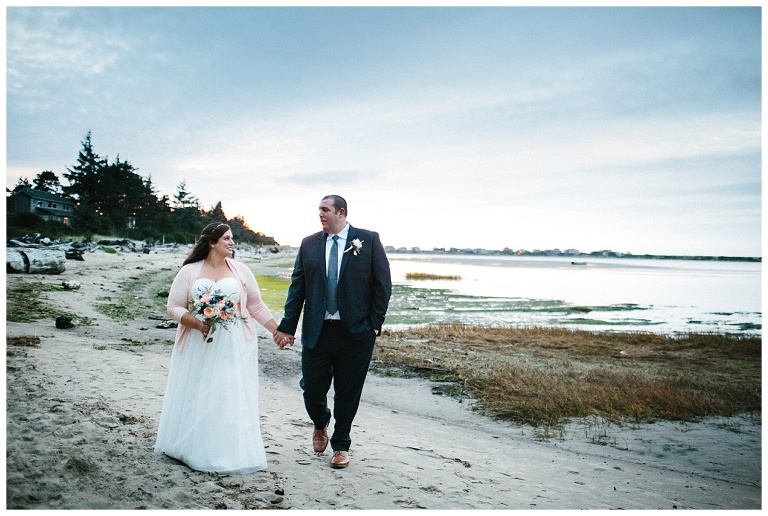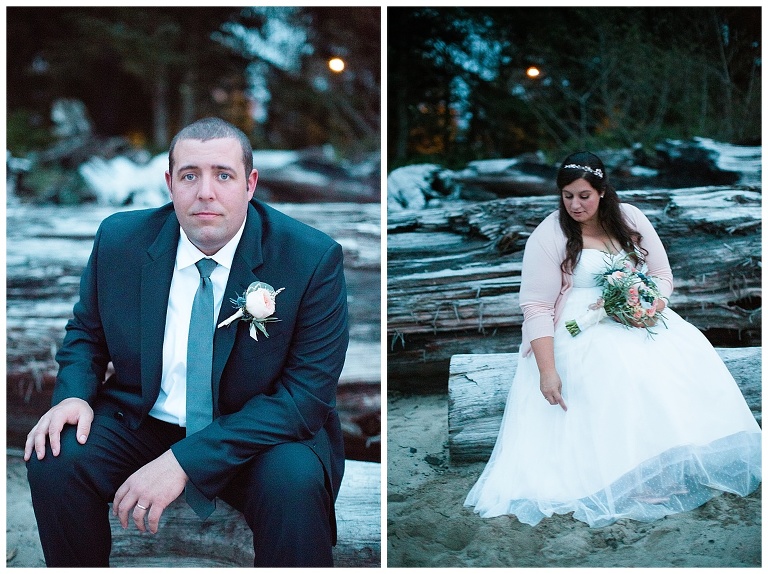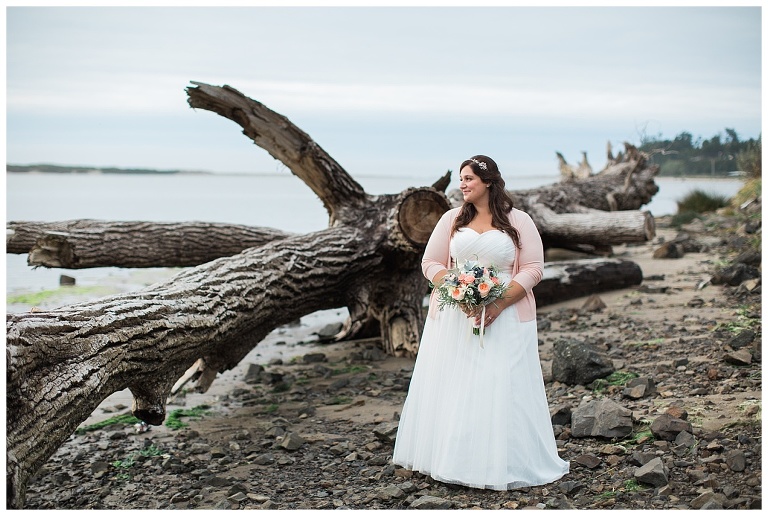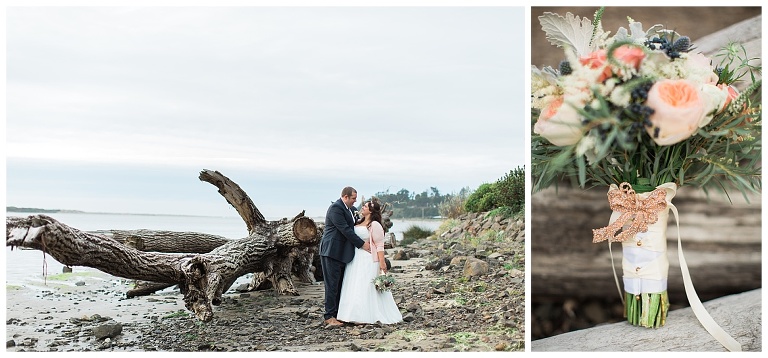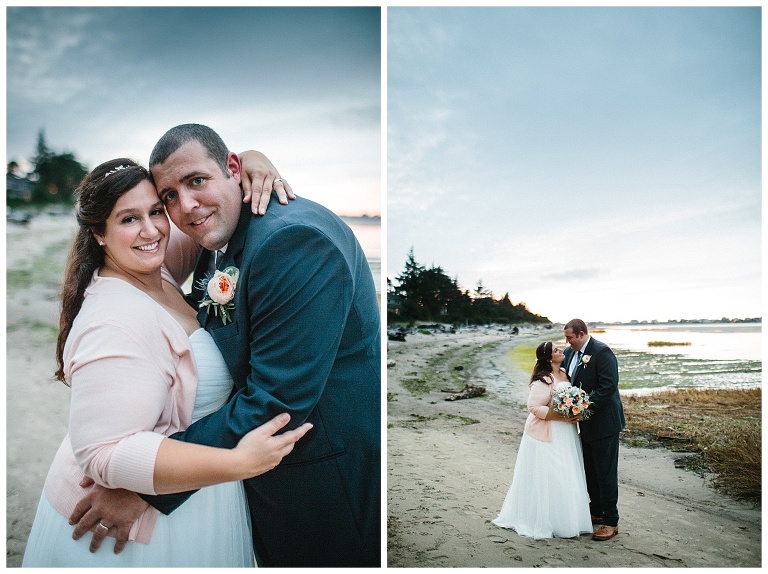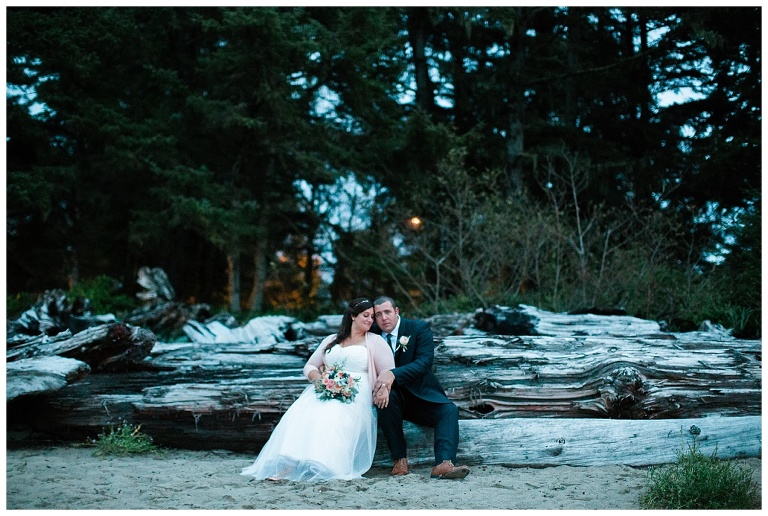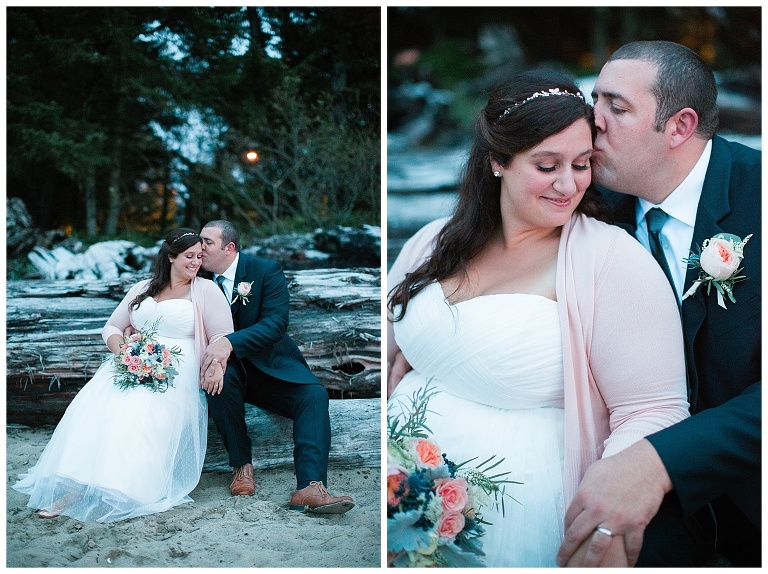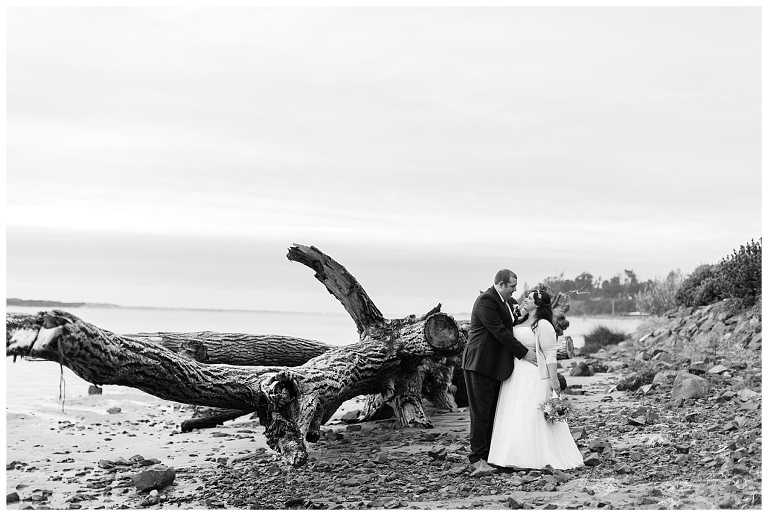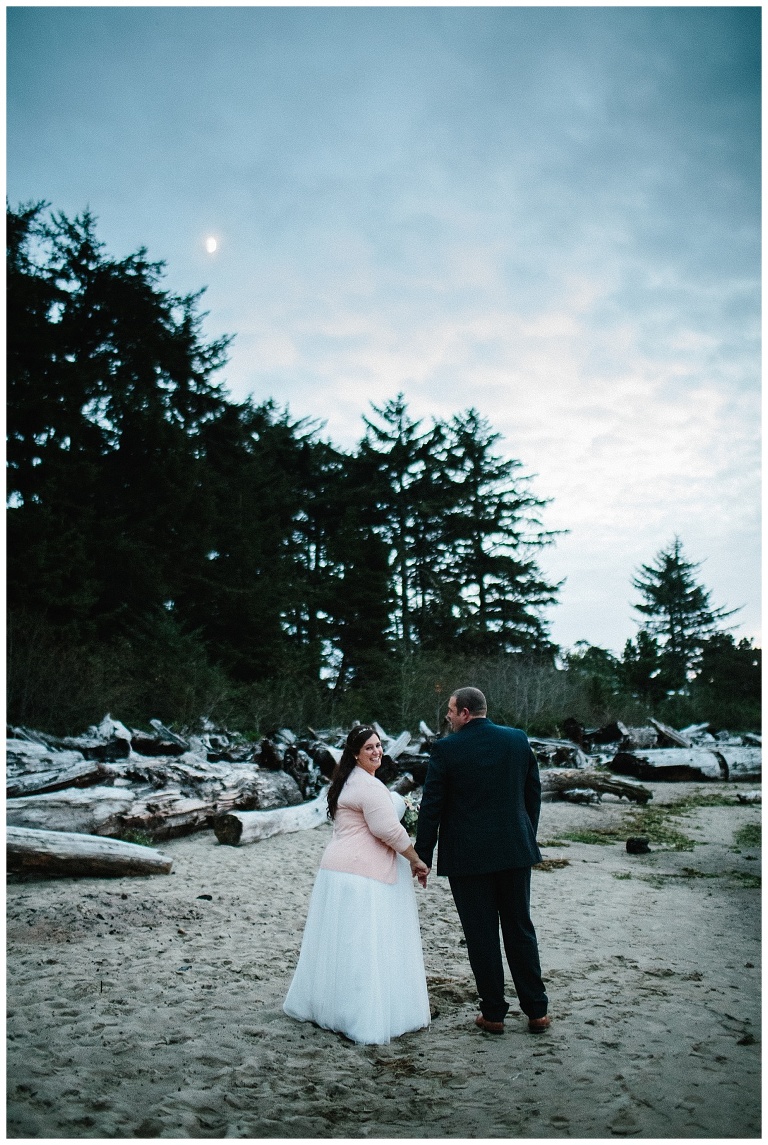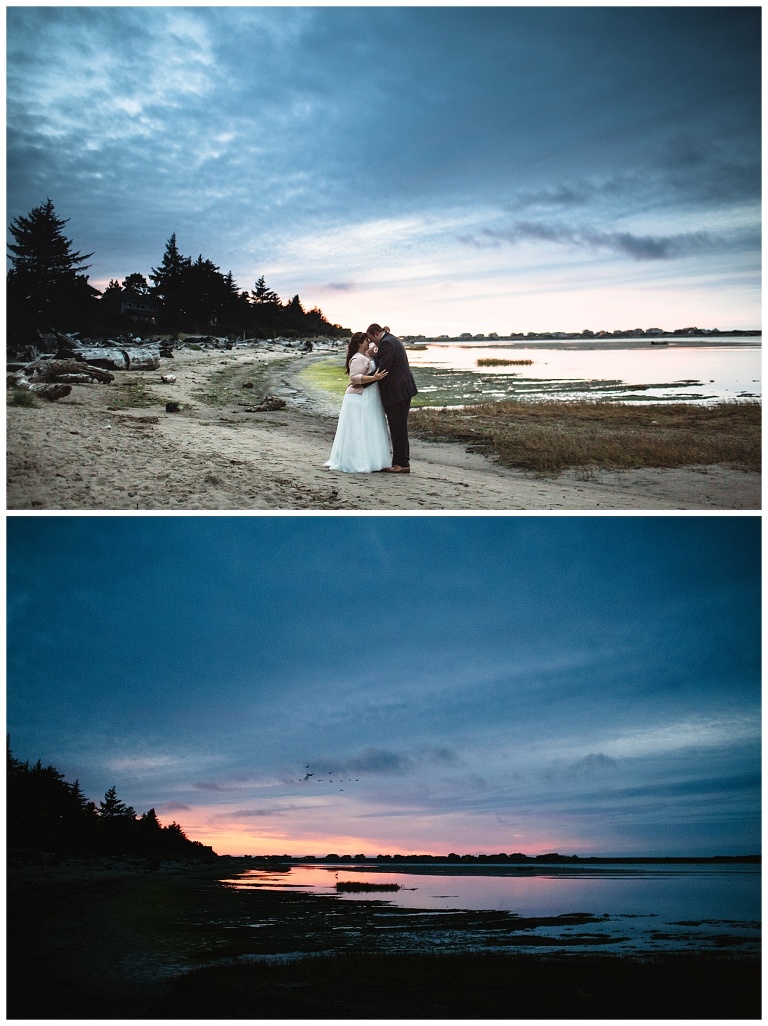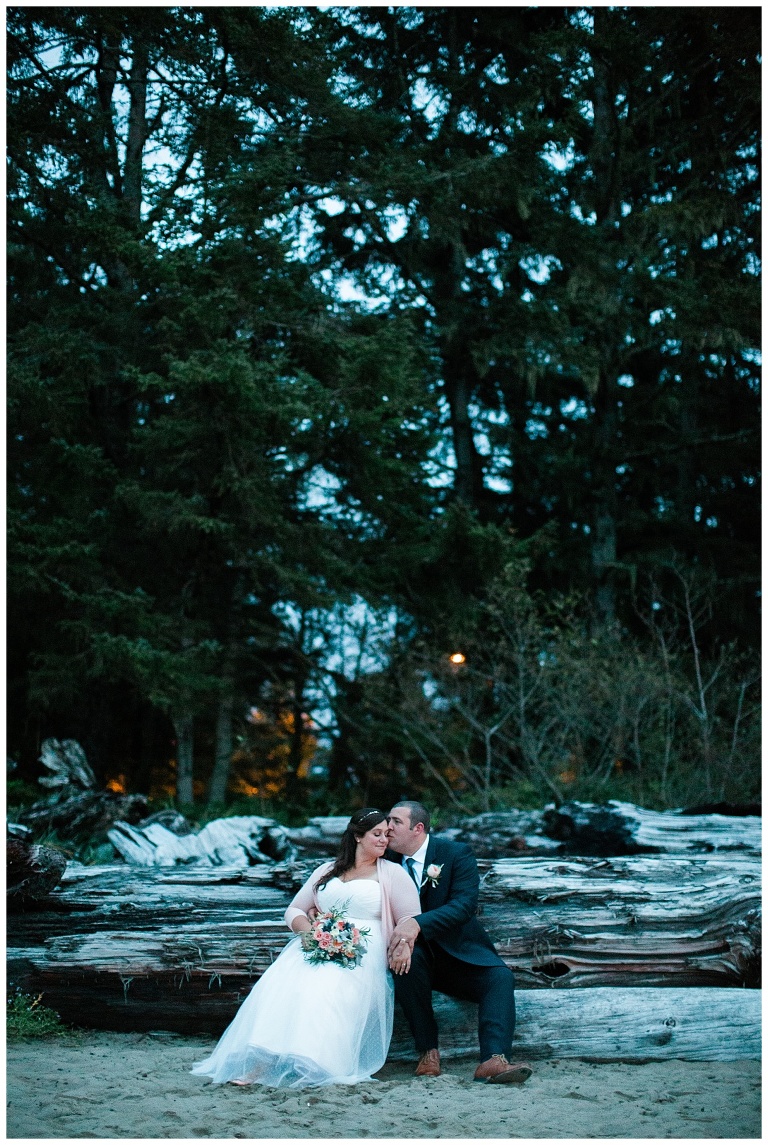 What was the theme/ style/ vision for your wedding?
Amy:I don't know if we specifically had a theme or even a vision at first lol! I was never that girl who fantasized about her wedding day as a child so I entered wedding planning without any preconceived image to uphold. In a way this was freeing, especially for the perfectionist Virgo in me! After Chris had proposed on a weekend trip to the coast this past summer (July 2016) we knew we didn't want to labor over elaborate plans that would take another year to put together so I just made it my goal to be decisive. We set our date for only three months away, Oct 8th, 2016 because that date worked for the few people traveling from out-of-state to attend. We wanted it to be an intimate, special day where we felt comfortable, not just on display. As much as we would have loved to have had all of our extended family and friends there to share and celebrate. We both knew being the center of attention of a 200 person huge event and spending a fortune to put it on just was not for us. We had 16 guests total including my two nieces & nephew. I knew only having three months to get things in order would make planning a challenge but it turned out to be the best decision! It forced decisiveness and trusting in those decisions without looking back. Everything fell into place.
  The artist in me is typically drawn to romantic hues and classic details and I wanted everything to look good together and I so I tried to pick colors and make decisions that would work with the venue, my dress, Chris' suit etc. Two weeks before the wedding I happened upon Stargazers in Corvallis while purchasing flowers for a coworker and met the wonderful Jeanne who thankfully talked some sense into me! I was crazy and thought I'd do my own flowers originally! She was fantastic and deserves so much credit for her thoughtful stunning work.
  Our wedding colors were loosely defined as these kinds of peach/blush/gold/rose gold hues (images below were ones I had saved for inspiration) plus Navy & warm white/cream. I felt like they would be flattering colors for photos as well as easy to coordinate & mix without having to be matchy-matchy. I love garden flowers & wild flowers with fun texture mixed in. So I encouraged Jeanne to use blueberries or succulents or real peaches in the arrangements (peaches are my favorite by the way and I planned to give my homemade peach preserves as a wedding favor). She exceeded my expectations and created a beautiful mix of all of the above! She hand stained the centerpiece boxes and we used our own growlers and vases for the rest of the flowers. She made my bouquet, the boutonnieres, corsage, flower crowns, table centerpieces, and provided me with a ton of extra flowers to use in the growlers, on the cake and to place around our rental house. I still can't believe how lucky I was to have stumbled into Jeanne's shop!
  The indoor reception space at The Bay House was an extra room off the patio where we held our ceremony. It was a grey/blue color with a large built-in wooden wine rack and a whole wall of windows looking out the view. I wanted to balance the feminine floral with the wood and brown growler glass. Plus Chris has a passion for craft beer so the use of the growlers helped represent him too! Chris' favorite cake is my chocolate espresso cake so I made that into a simple 8″ round four layer semi naked cake with my vanilla bean buttercream to give a nice backdrop to the same romantic floral used everywhere else. Again I kept with the dark wood by using my wooden cake stand.
We just wanted the day to be comfortable and casual and make sense for the location on the beach while still feeling important because it was a day to recognize and formalize the commitment and bond that we've held with each other for so long.
Chris: I don't know that we really had a style or theme. I think we used a lot of natural dark colors combined with that wedding white to sort of contrast each other. Is there a word for that?
Tell us about your dress.
Amy:I loved my dress! Being plus size I really had no idea what I would end up with or even like the look of. I wasn't even sure I was going to wear a traditional wedding dress. But there I was engaged with three months until the wedding date so on a whim my mom, sister-in-law Mandy and niece Lia drove up to Davids Bridal just to check things out. We figured it would be a good starting point. To my surprise they had a large selection of dresses in my size and I left the store having purchased a dress! It was a warm white color with a sweet heart top and an A line skirt. I fell in love with its simplicity and the sheer point d'esprit lace overlay. The little dots were a simple, delicate, beautiful detail that suited me. I wore a blush pink open cropped sweater from j crew, Sam Edelman rose gold ballet flats, and found a rose gold beaded headband to wear with a sparkly pair of stud earrings I already owned.
Through word of mouth I heard that the best seamstress in my area for alterations was Leslie at specialty sewing by Leslie in Corvallis. Let me just say that she is amazing!! Such a kind woman and so so talented! My dress arrived and honestly was quite a bit different in fit than the one I had tried on despite being the same size. I was beyond worried but Leslie put all my fears aside and worked her magic making it fit perfectly. On my final fitting she sewed a small blue heart cut from one of my Dad's old handkerchiefs so that I could have a special bit of him with me on my wedding day. I think we all cried. Now, I just wish I had other occasions to wear this special gown. 🙂
How did you choose your venue?
Amy: The Bay House Restaurant was where Chris took me to dinner the day he had proposed. We've always loved staying at the coast and typically go stay to celebrate things like birthdays or to just have a weekend away. I had always wanted to try the Bay House because it has a reputation for its amazing food and views of the Siletz Bay and a friend of ours who recently married the head chef had recommended it to us as a great place for a nice dinner and drinks. She was right! It really felt special to be dining there celebrating our engagement. As we enjoyed our meal Chris remarked that "maybe we should get married here!" So we tucked that idea away as we checked out a few other venues closer to home but we kept coming back to this being the one place that seemed the most fitting for us. Steve the owner was so great to work with. He went above and beyond in making our plans work out. He and head chef Kevin Ryan made it an experience and meal we won't forget. I think I heard from everyone separately how ridiculously good their dinners were. I love that this was the place we celebrated our engagement, our wedding and will be where we can celebrate our many anniversaries to come.
Chris: We had been dating for many years, many. One day while we were staying at the coast, I finally asked her to marry me. Later that night we decided to go to one of the nicer restaurants over there that had been recommended to us by a friend who in fact, had just gotten engaged to the head chef. While we were eating, I was really enjoying the relaxed atmosphere and views, and I commented on how this might be a nice place to have our wedding. We didn't need a large area, because we knew we were only inviting immediate family, and since this was our first destination after getting engaged, in the town where we got engaged, we thought it would serve as a special place we could always come back to.
What special touches did you add to your special day to make it perfect for you?
Amy: I think my husband and I must be real saps because I think every detail ended up being special and carrying a little extra meaning somehow but here are some specifics:
The venue because it was where we had dinner the day Chris proposed. And it's located in a town we frequent for mini vacations and celebrations.
My dress with my Dad's hanky heart sewn inside.
Renting a home together with my family for two nights made it into a whole special weekend together.
Having Chris and I's two oldest and dearest friends fly to Oregon special for our wedding. These are people who we grew up with are literally like family. Especially since we don't get to see them often It meant the world to have them there with us. Dayle was truly a lifesaver for me that weekend and I know it was special for Chris to have Jesse there by his side.
The rose gold bow pin that belonged to my mother in law. It was a special piece of her jewelry collection that she lent me for my bouquet.
Making our own wedding cake in Chris' fav flavor.
Having a friend officiate our wedding. We lucked out that a friend of mine from works husband, Matt Mills is a pastor and he offered to officiate. He did a phenomenal job and we were so thankful for that gift.
Having my brothers walk me down the aisle. It was more like they walked in front of me (because the isle was tiny lol) but having them give me away and stand with me was something I'm glad we were able to make work.
Also, including my nieces and nephew as flower girls and ring bearer was super fun and a detail I'm honored they were excited to help with.
Using our own growlers as flower vases. And displaying pictures of Chris and I from the years we've been together.
Giving Chris and I's favorite things as favors. homemade peach preserves that I made in August and some little sample bottles of a bourbon barrel aged maple syrup that Chris loves. (He is a big fan of pancakes and breakfast in general lol)
Having fresh peaches placed into floral centerpieces on the tables. Thanks Jeanne!
Printing off special Chris and Amy wedding coloring books for the kids and placing them at their seats with markers.
Using a table runner on the desert table that had belonged to my grandparents.
Using a borrowed cake knife and server from my older brother Josh and his wife Mandy's wedding.
Doing a Polaroid camera guest book. While not an original idea it was really fun to see people's pictures afterward and to see my nephew and nieces have so much fun with the camera.
Chris: Since it was a small wedding, we had rented a large house for everyone to stay in the night before and the night of the wedding. It was really great having our whole family around. They were willing to help set up the venue the night before, and help get ready the day of. After the ceremony and reception, we all went back to the house for a much more relaxed evening.
What is your fondest memory of the day?
Amy: Oh my gosh! I loved the whole day, so this is really difficult. Can I pick a top 3!? 😉
My fondest memory from that day was probably at our first look. Walking out to have him see me all dressed up was actually so much more special and touching than I had imagined! I was honestly shocked at how excited/nervous I felt waiting to walk out to him. I loved getting to have that moment with just the two of us. We were emotional & silly and being together before making our vows really calmed me and made me feel like we were a team ready to do this together. I totally started crying before he had even turned around lol. It's just a really happy, special memory that I like to think back on.
I also have to say that another favorite memory was from dinner when our loved ones stood up and spoke to us about our love and relationship. They have all known us as a couple for over a decade and to hear such kind supportive words being spoken about our union was really touching. You don't normally hear people compliment and reflect on your relationship every day, so it was just very touching. I especially loved that my older brother spoke and that my mom shared her story about my Dad and passed on one of his hankies to Chris. I had no idea she was going to do that! We were all missing my Dad on this day but I know he would have been proud & I cried like a baby because it was all so special. It really was such a perfect day filled with such love. And one of my absolute favorite pictures from the day (besides some of the gorgeous ones on the beach of course!) is the one where after all the speeches, Chris is standing and thanking our families and I'm surrounded by my nieces and nephew looking up at him, so proud and happy to now have this awesome person to call my husband.
Chris: Honestly, it was the first look. She had made sure that I didn't know anything about her dress or what she was wearing leading up to the wedding. I was standing outside with my back to her as she approached. When she said my name I could hear the warmth, excitement, and vulnerability in her voice. When I turned around she was already tearing up and so was I. I'm usually able to keep my emotions in check, but this was one of those happy moments where we could just cry together.
If you did a first look would you recommend it to another brides and grooms? Why?
Amy: We did have a first look and I would highly recommend it. I liked that we were able to see each other & laugh and share a private moment. It seems silly to think of as private because you know someone is nearby taking pictures but when I saw my partner and soon to be husband all dressed up I totally forgot about all of that and it felt normal, comfortable and so needed. Looking back it really was so nice to have a moment amongst all the hustle and bustle of the day to pause with my best friend. It definitely had a calming effect on me and it took away a level of hassle and formality of waiting to see one another until the ceremony that didn't feel right for us.
Chris: For us, I felt like it was really special. It's a neat little game you get to play leading up to the big day, kind of like a kid waiting for Christmas to finally arrive. You get to have some really wonderful photos showing how you really feel about seeing each other for the first time. If you were waiting for the walk down the aisle to see each other, trust that you will be equally excited to see them during the procession as when you saw them for the first look.
What advice would you give to couples currently planning their wedding?
Amy: Phew. I don't consider myself an expert only having gone through this process once and having cut a lot of corners lol but I do say don't get hung up with having to have the coolest or best. I feel like there are so many great options for brides now that it can easily make it a painful and debilitating process to make decisions because you assume that if you keep looking or searching, especially online, you'll find something better. Just make decisions based on what feels right and what makes you happy. Then once you do make a decision, don't look or research any more on it. Like, if you purchase a dress don't look or try on another one, the second guessing will only make you crazy and waste your precious time. Also, accept help. If you're the crafty, artistic DIY type don't let yourself tack on so many projects that you don't allow time to enjoy the experience. Pick the thing most important to you to do but let family and friends help or buy what you absolutely can't live without. I for instance made my own wedding cake but hired a florist for the flowers. I know I am capable of doing beautiful floral work but it wasn't going to be worth the hassle, lack of sleep and extra stress before the big day.
Chris: Do what's right for you. If tradition is very important to you, by all means, do a traditional wedding. We had always talked about what a wedding might look like, and we had always agreed that it would be a small gathering with close friends and family. Some of our family members would have liked the day to be different, but we made it a special day for us. In the end, my wife, who has never mentally planned a wedding growing up, said for weeks after that it was her favorite day and she wished we could do it all over again.