Brandon + Emily
April 22nd, 2017
Shadow Hills Country Club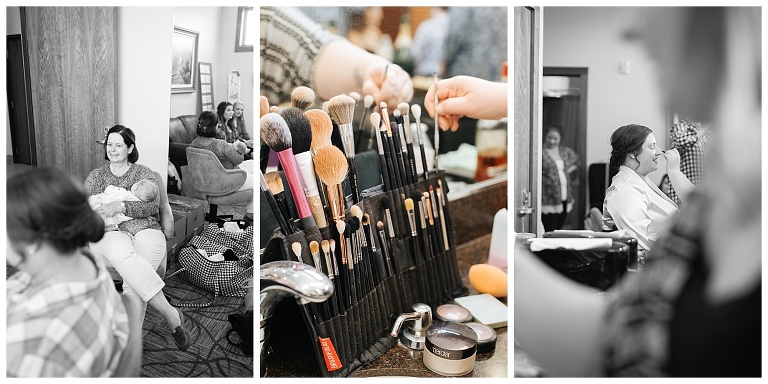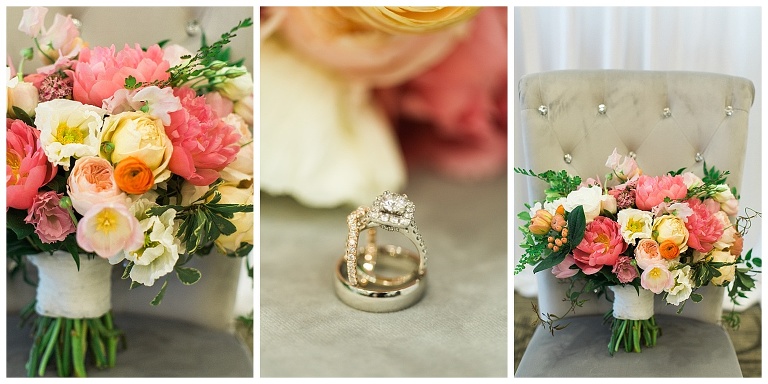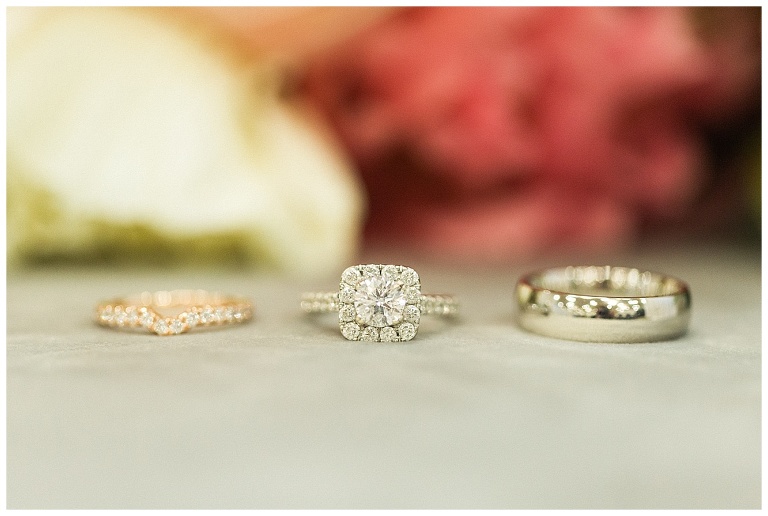 What was the theme/ style/ vision for your wedding?
"We wanted a spring garden party look, however with the unpredictability of April weather here in Oregon we had to bring that inside so we had the banquet room draped to look like an outdoor garden tent and brought in tons of bright spring flowers. It truly transformed the room and turned out better than we could have expected."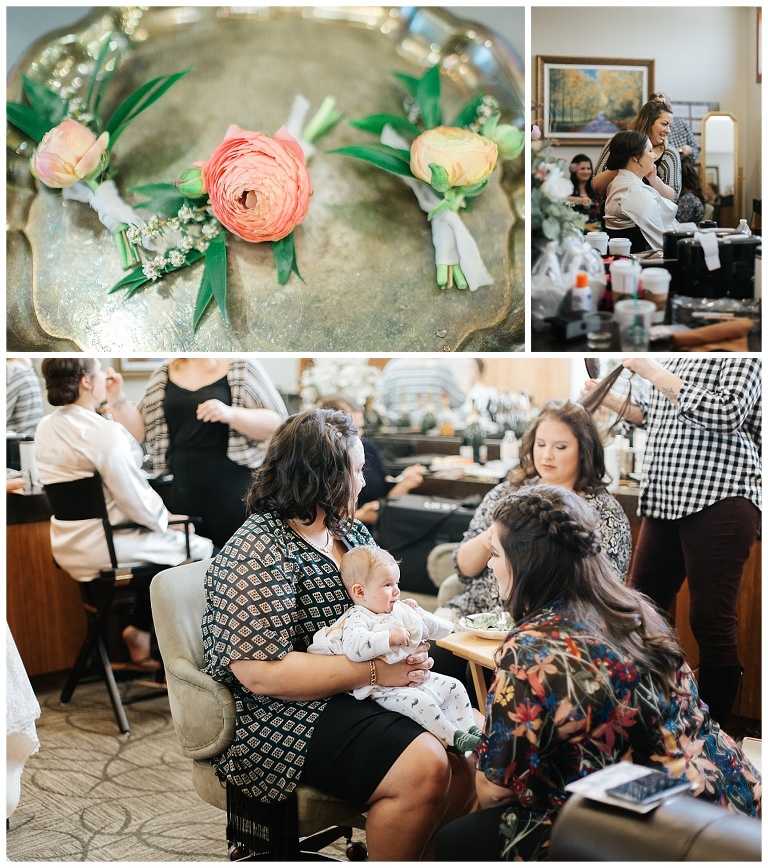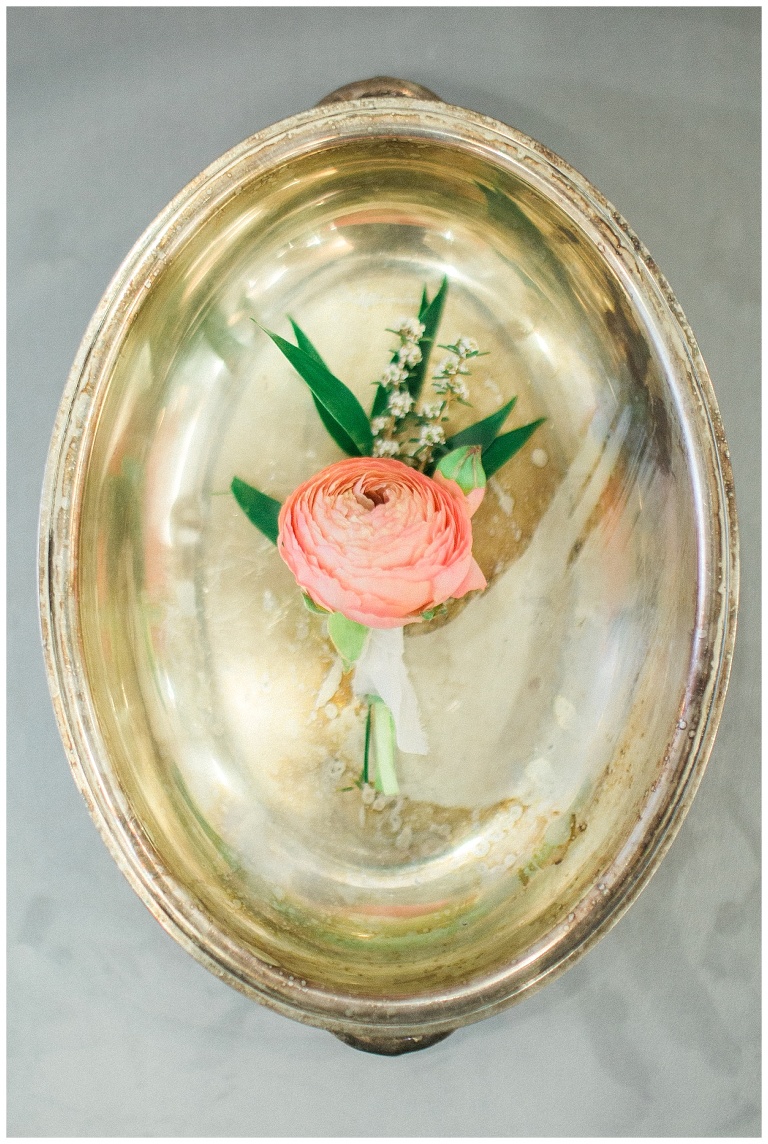 "We loved the option to have the ceremony outside (and luckily the weather cooperated) with the beautiful Smith Garden in the background. We also appreciated that Shadow Hills provided more or less a one-stop-shop, offering various location options for the ceremony, photos and reception as well as providing all of the essentials (tables, chairs, catering, servers, bartenders, clean-up, etc). It was so nice to not have to coordinate a million vendors on the day of and know that Shadow Hills had it all covered!"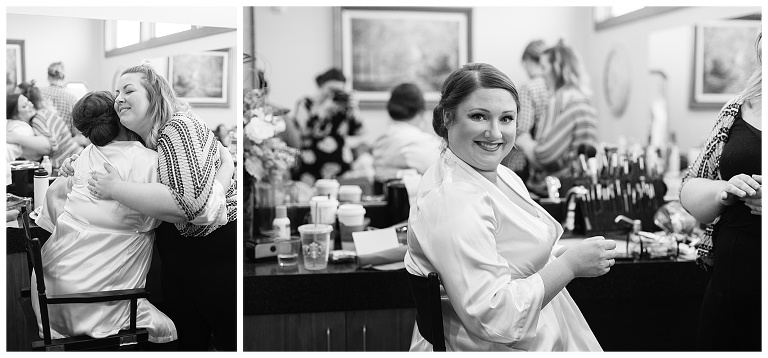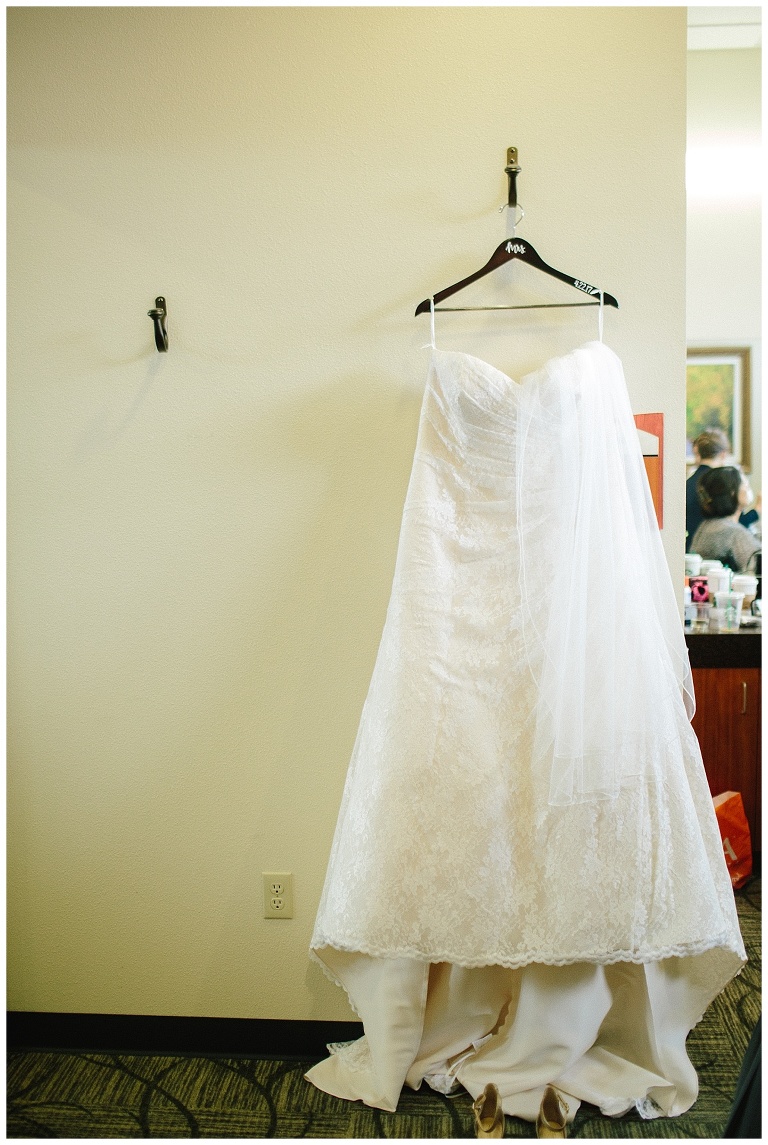 "I ended up falling in love with the very first dress I saw as I walked into the first bridal shop on "Say Yes to the Dress" day. Of course I tried on about 15 others just to be sure, but the first dress was "the one". It was an A-line antique lace dress with a sweetheart neckline. I purchased it and had the alterations done at Beausolei Bridal Boutique here in Eugene and I would recommend them to anyone!"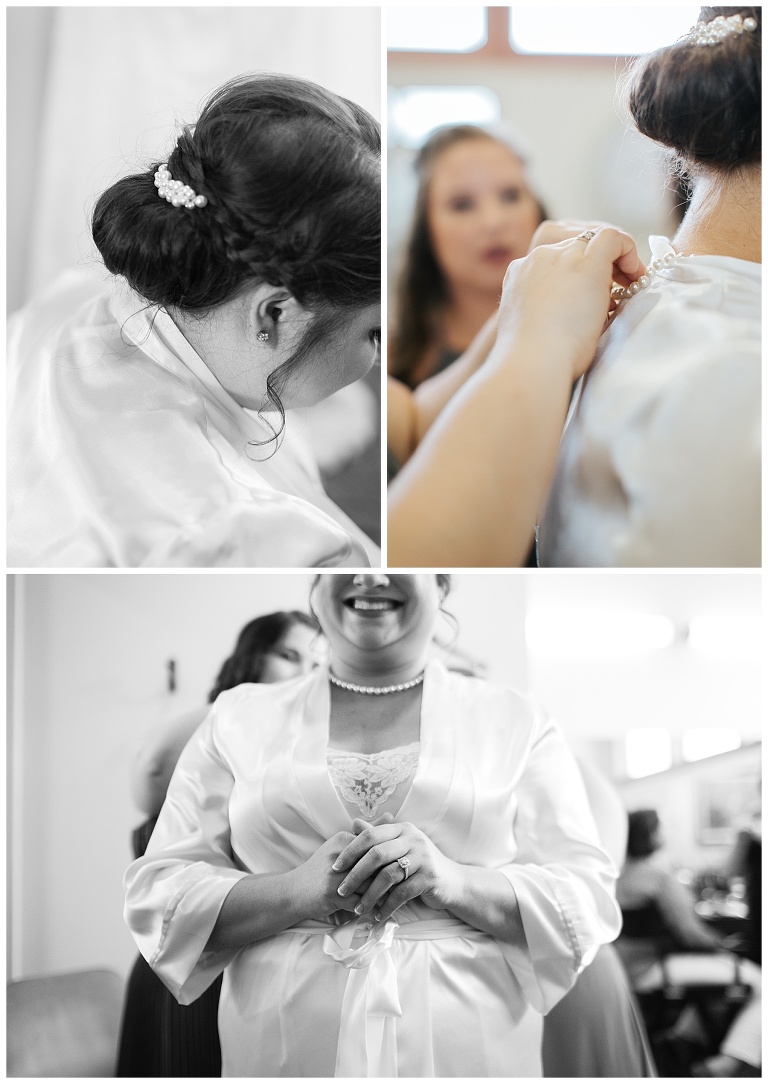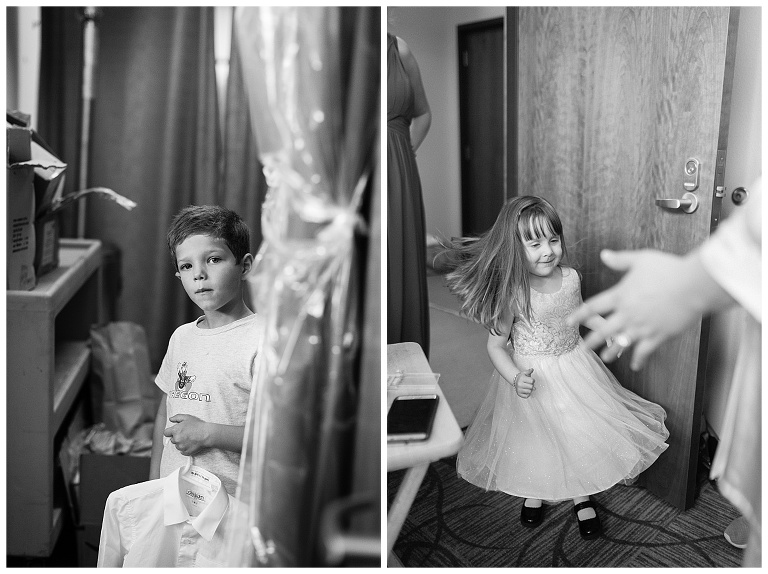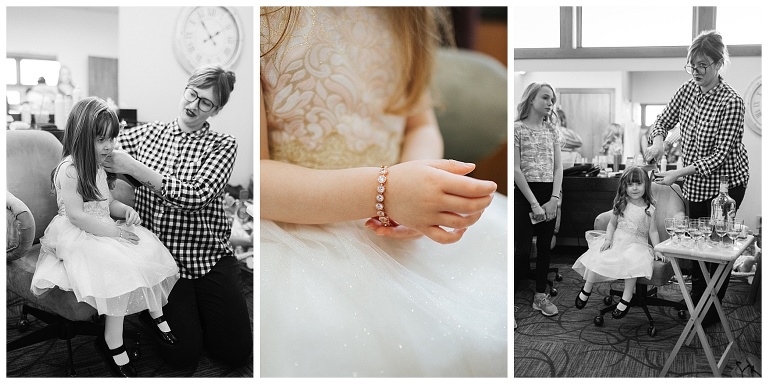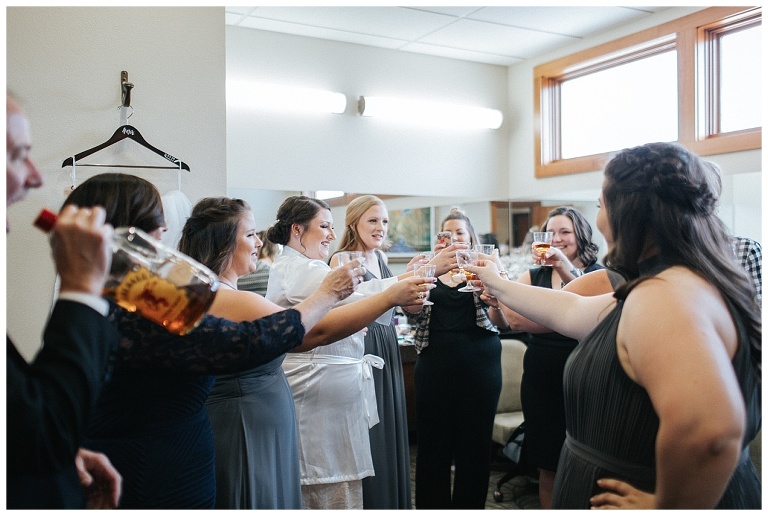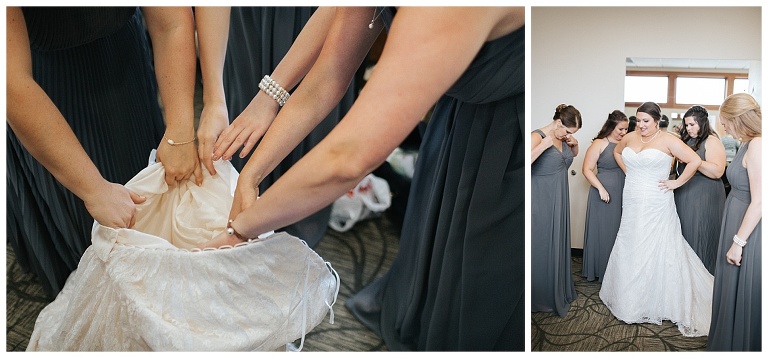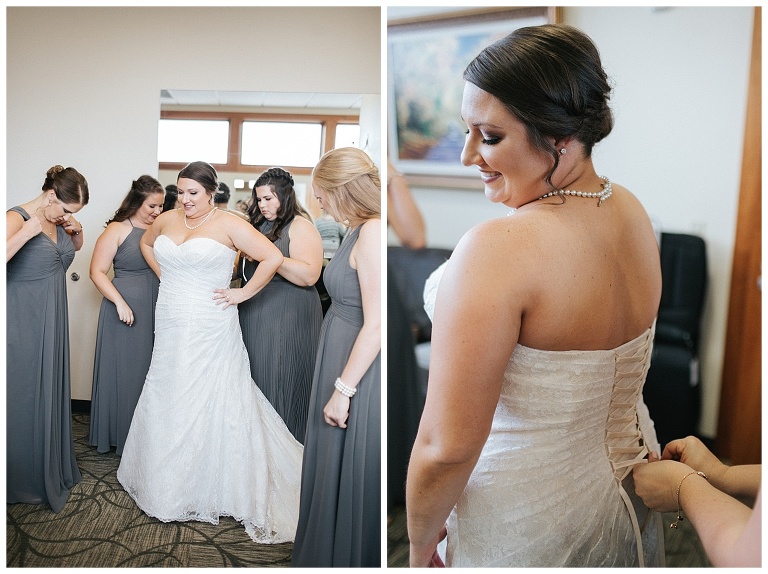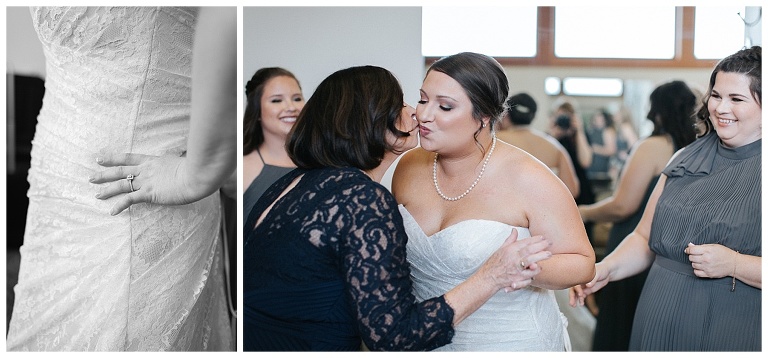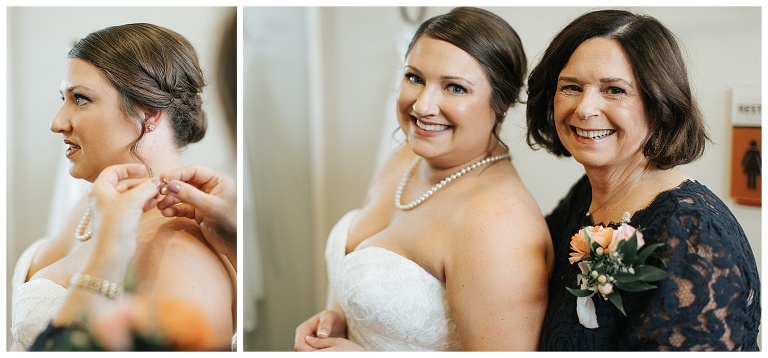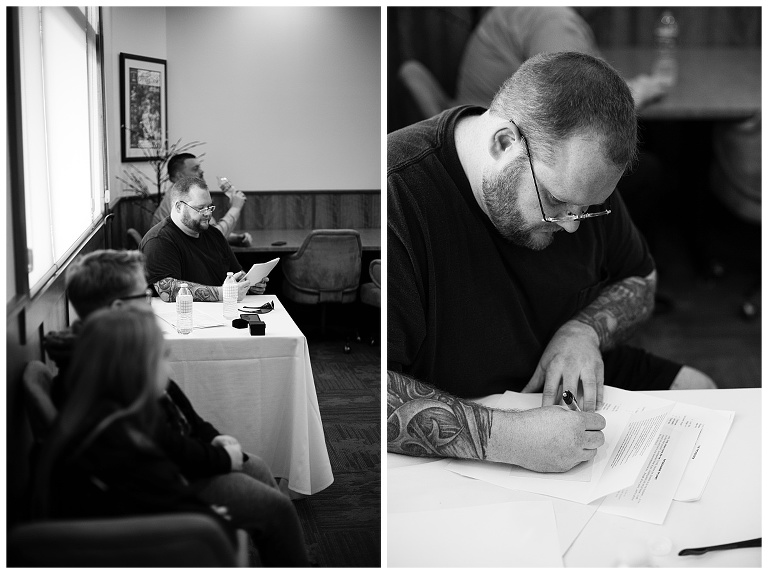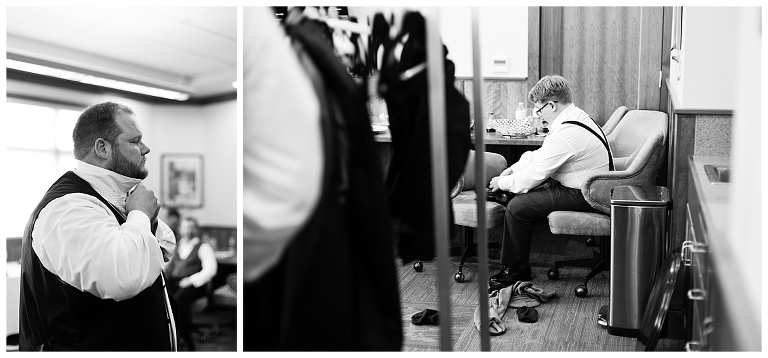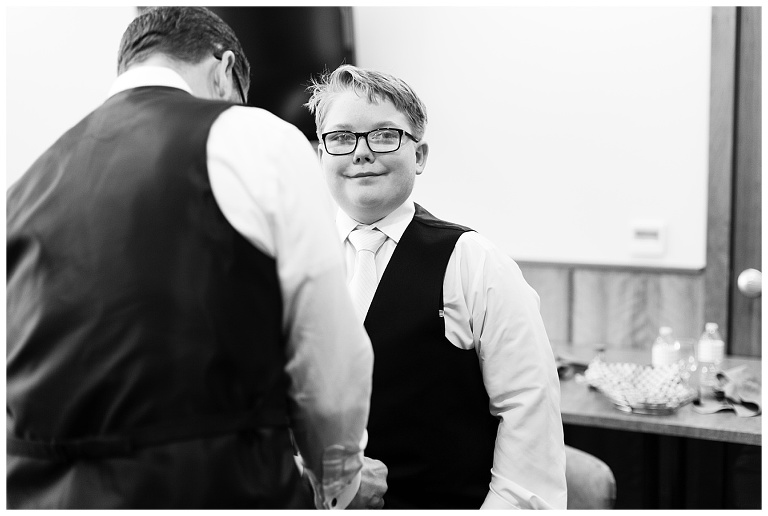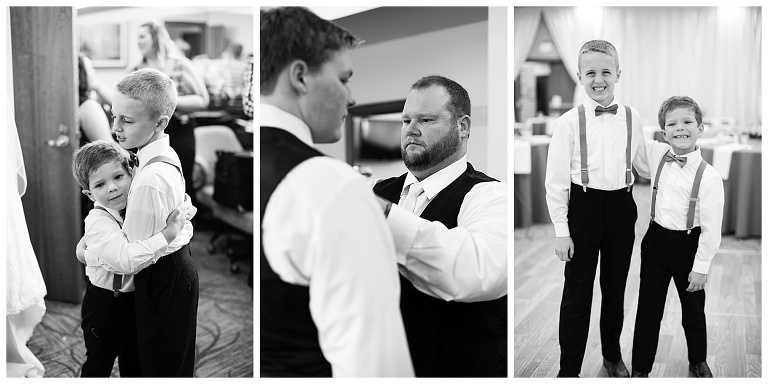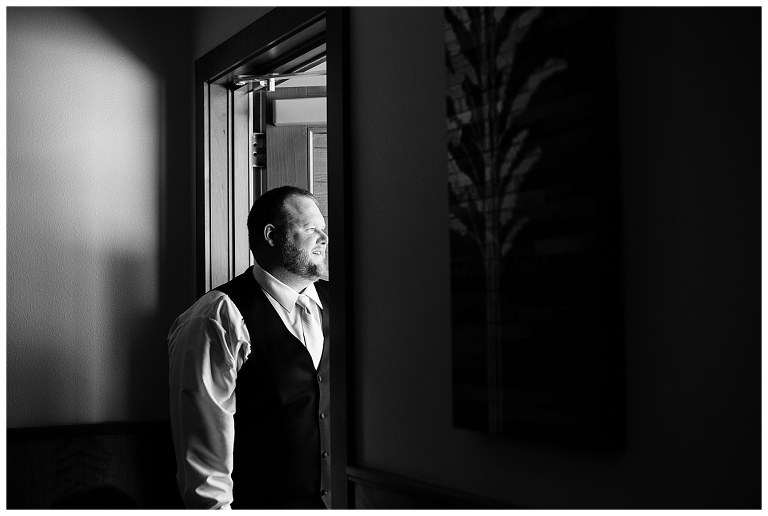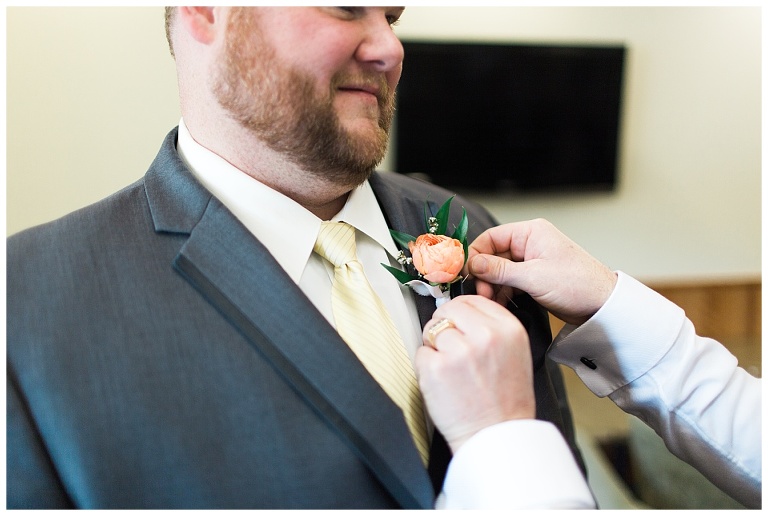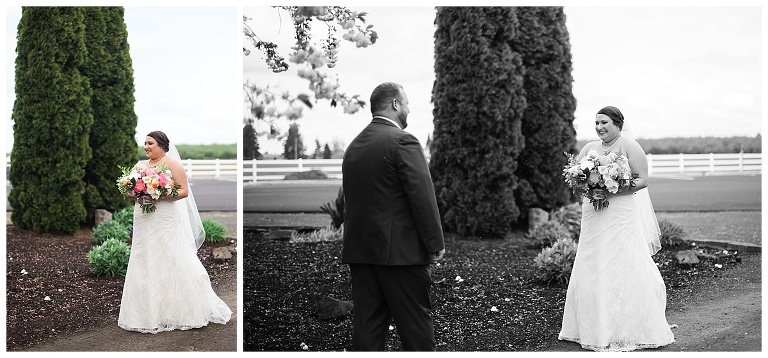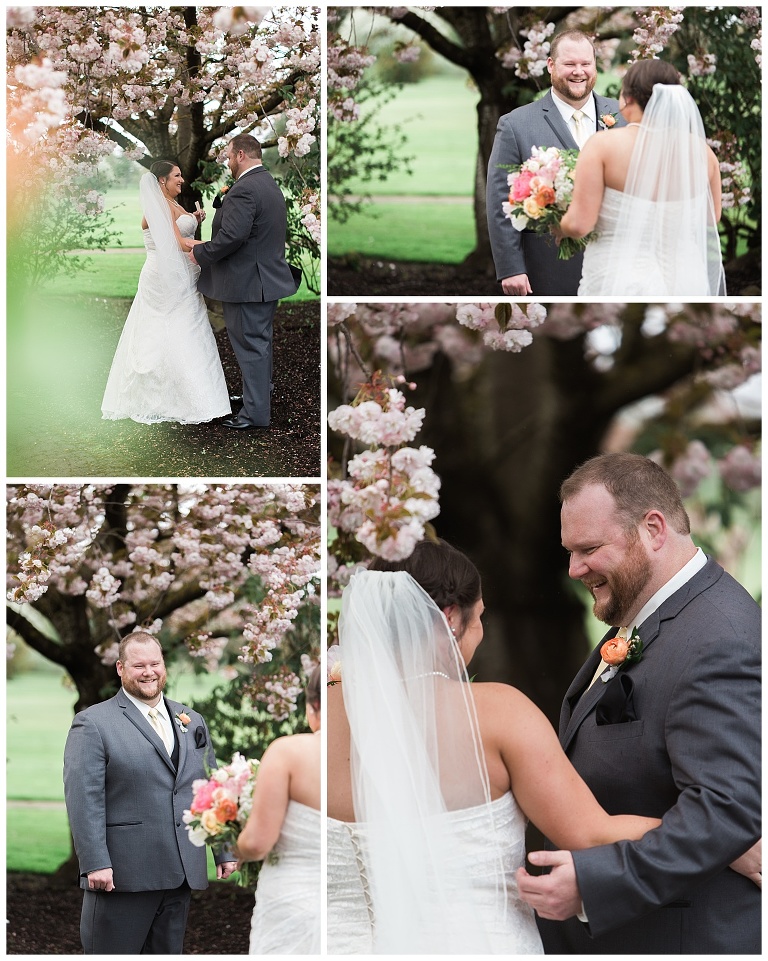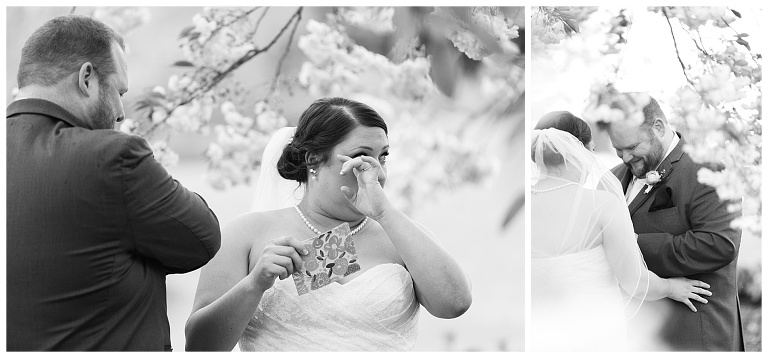 "We decided to read personal vows to each other during our first look and that really was the most special and personal time of the day. There was quite a bit of build-up to the first look, and I couldn't wait to see him and share our vows. After that, we felt a weight off our shoulders and were able to completely relax and enjoy every moment of the day and night.
 I definitely would do the first look! It was one of the few times that you will be alone without the chaos of everyone around you. Plus, you are coming straight from hair and make-up so you're looking the best you will all day, so it's the perfect time for photos!"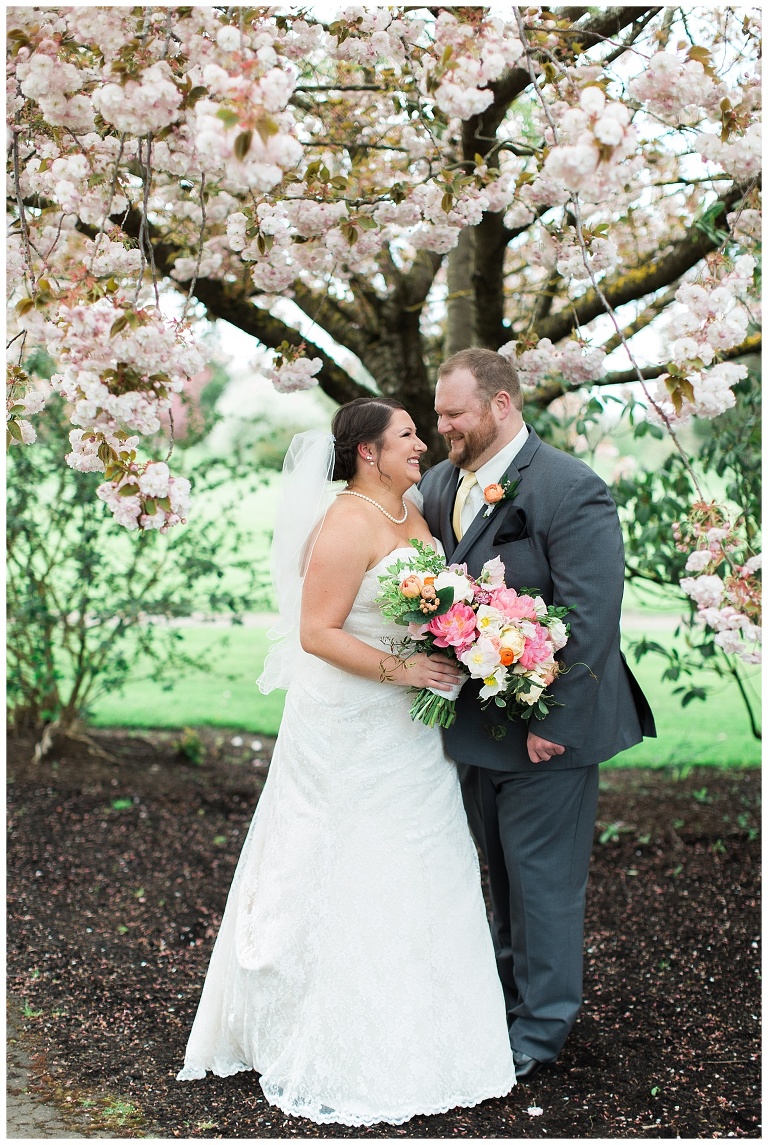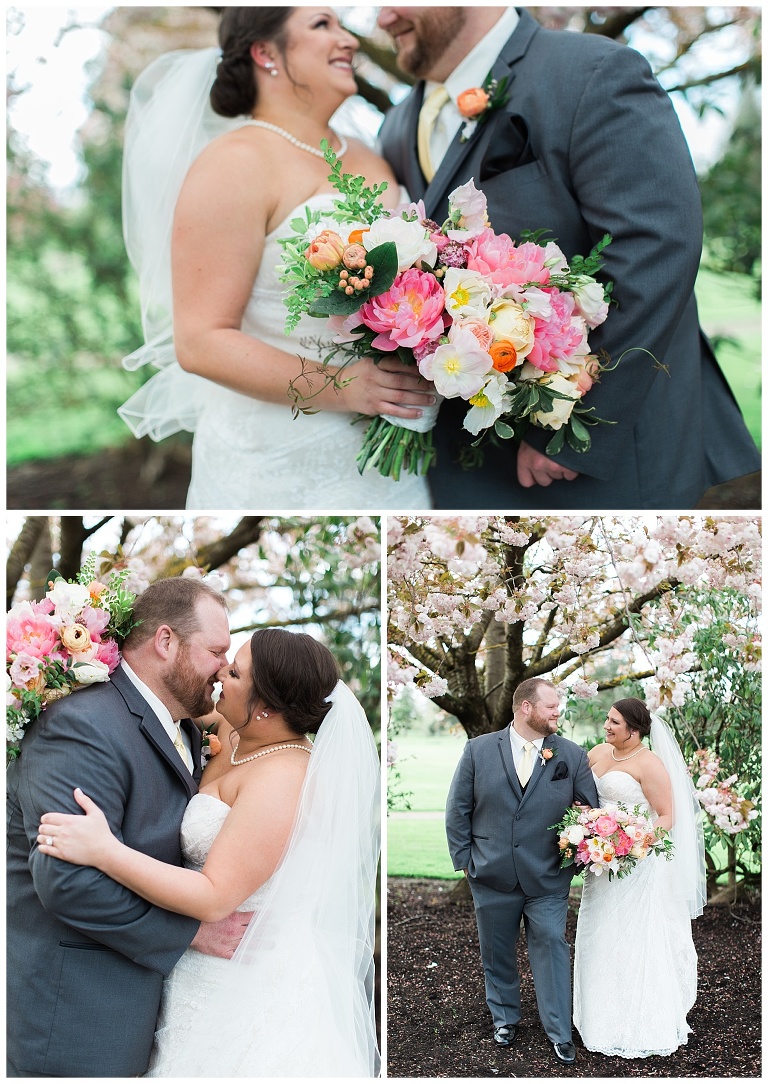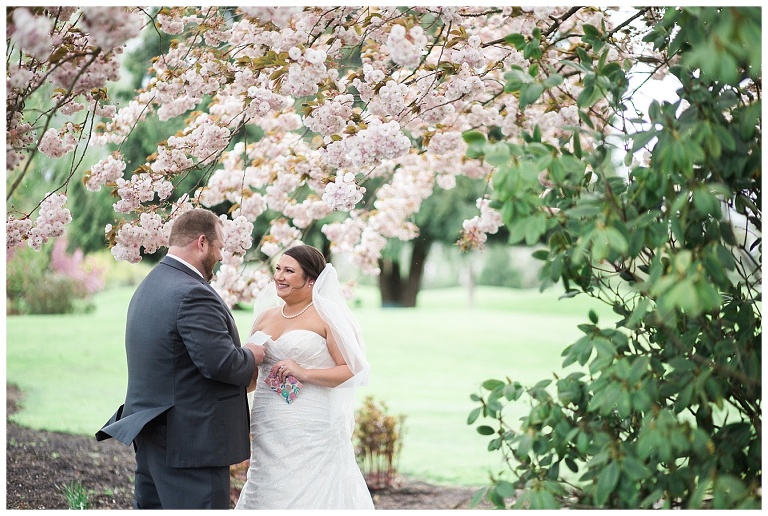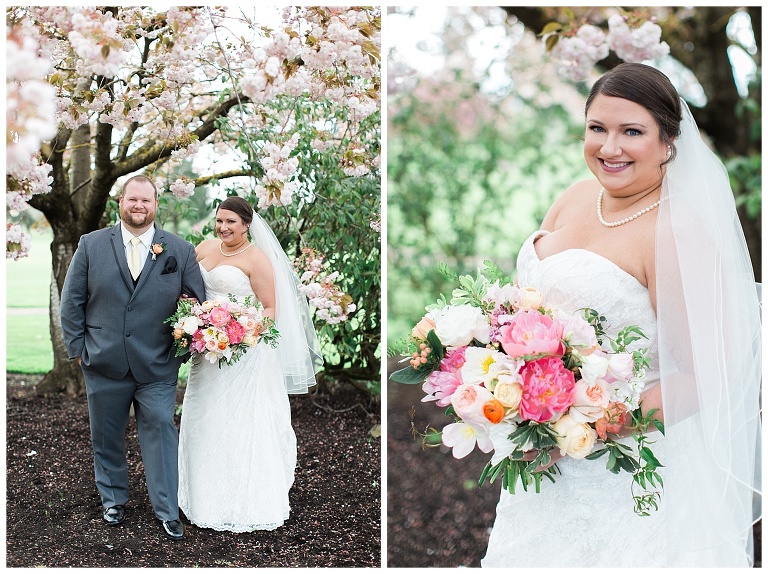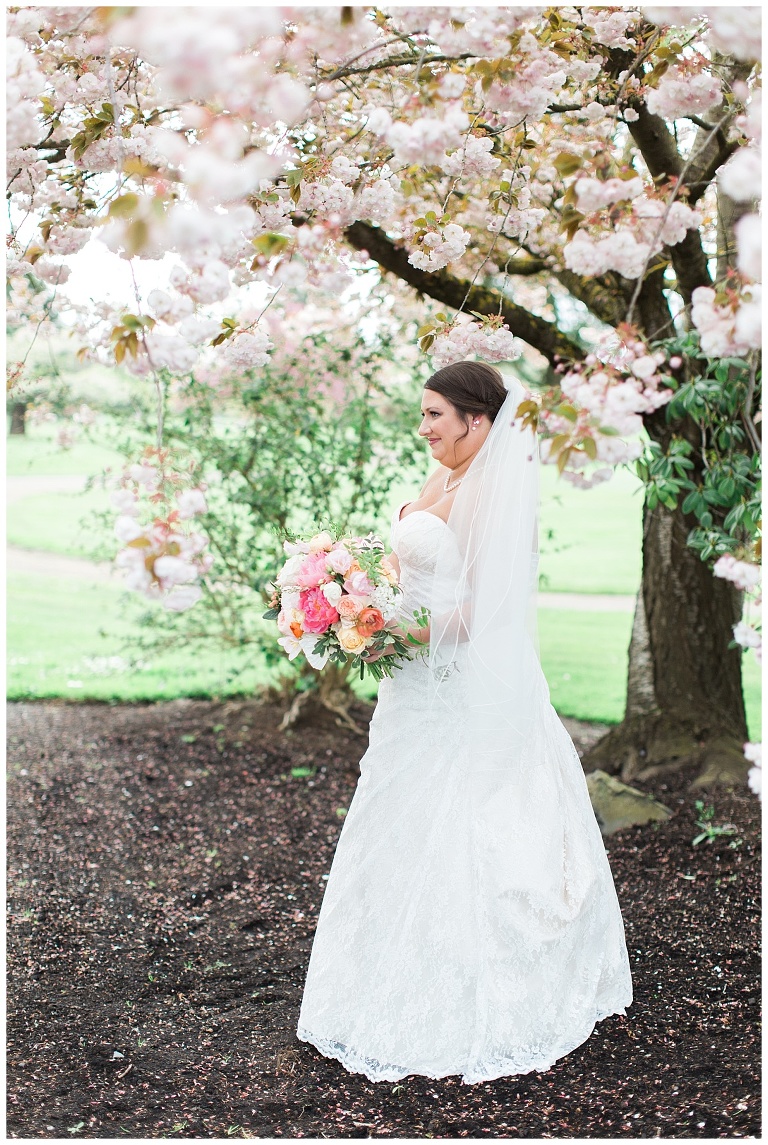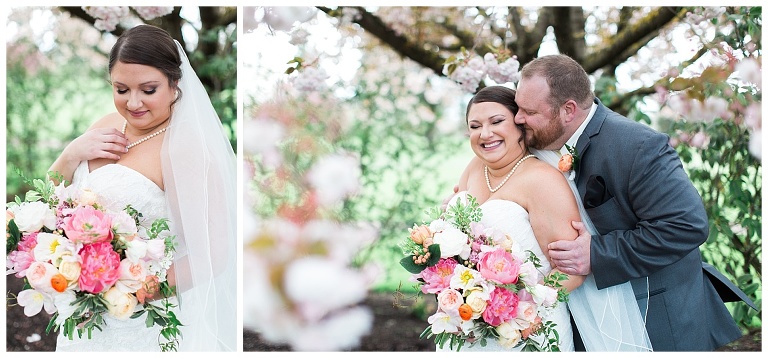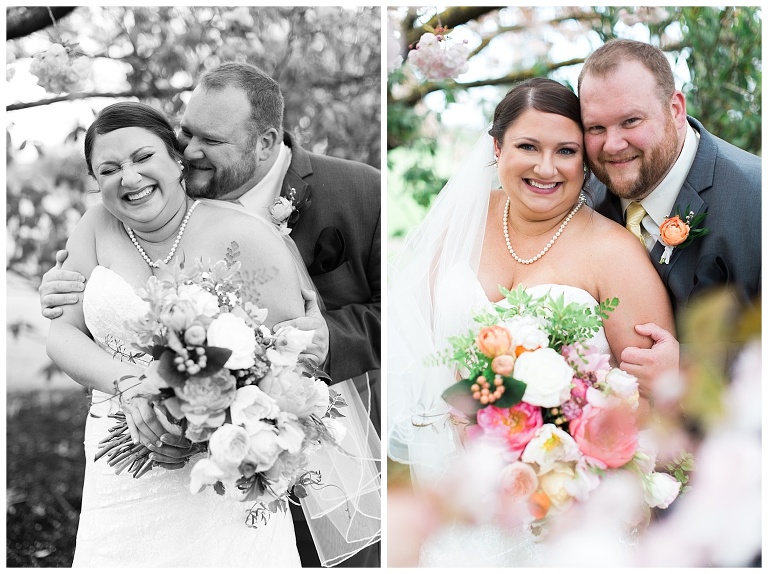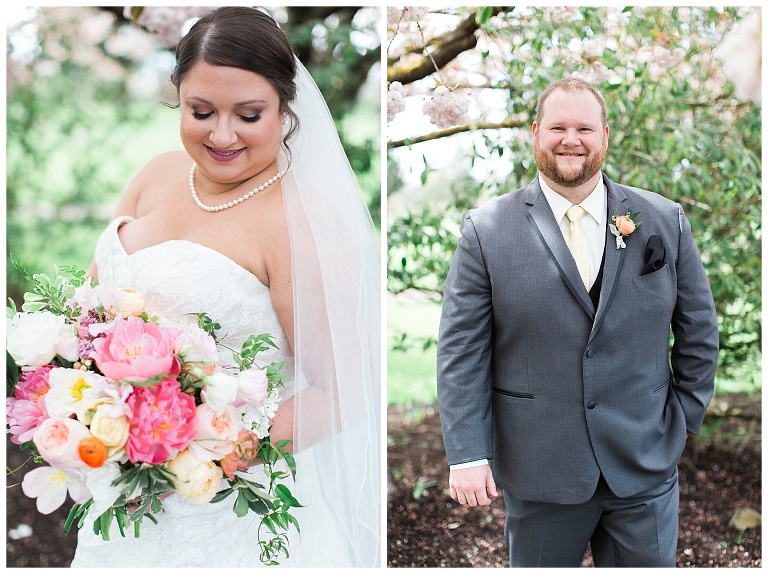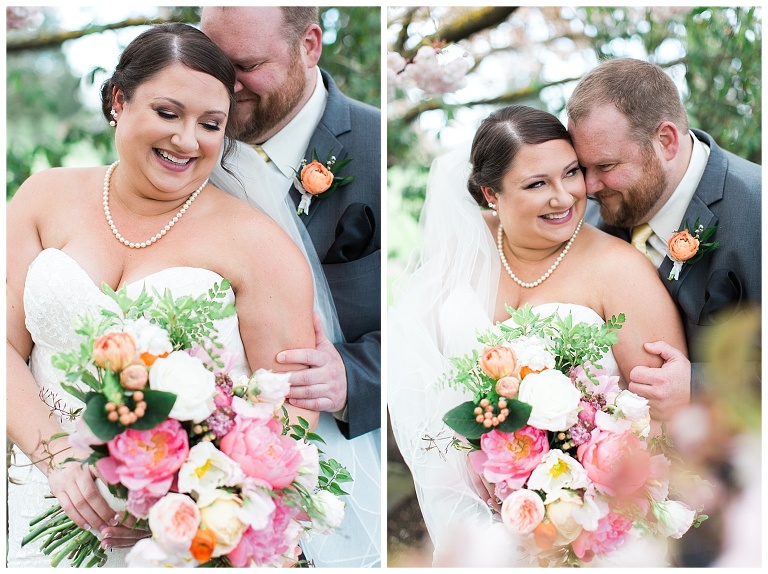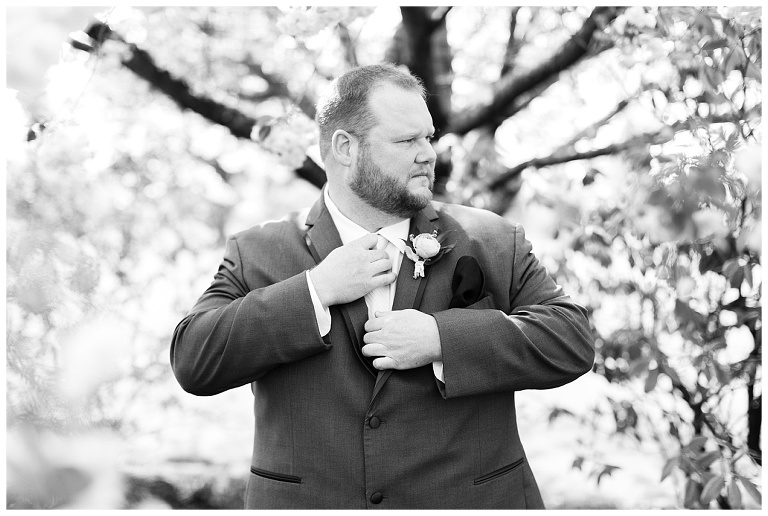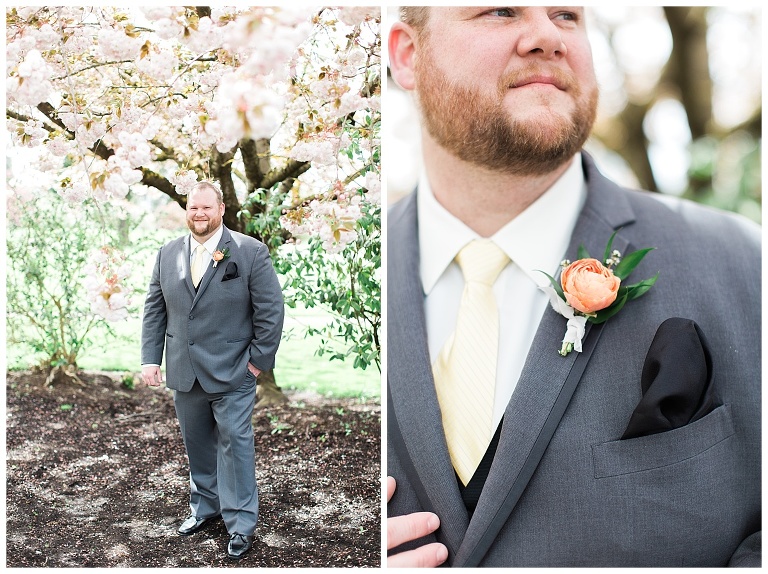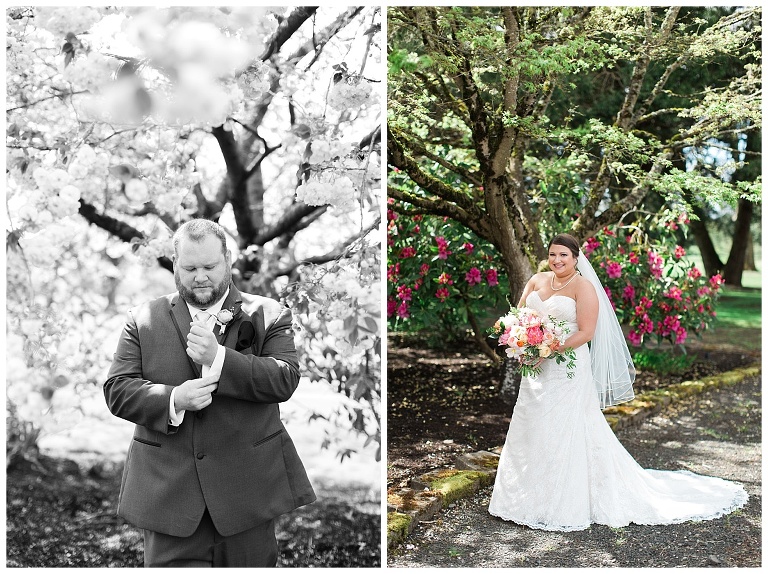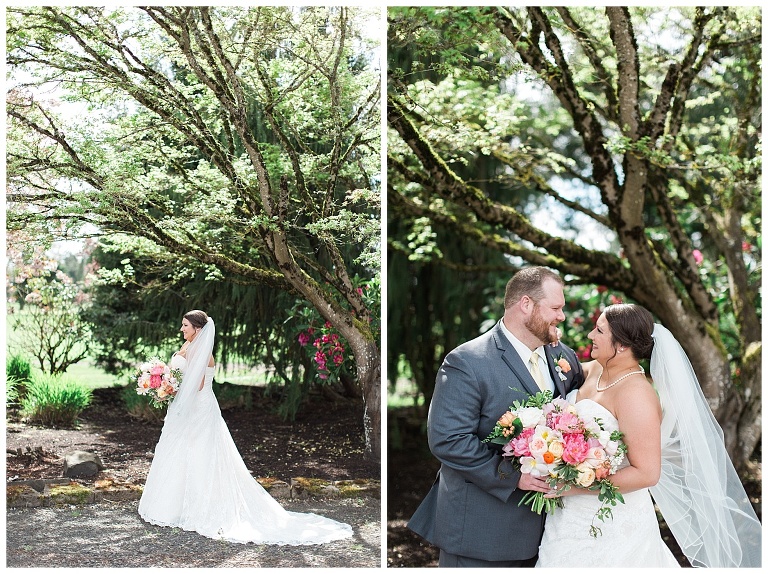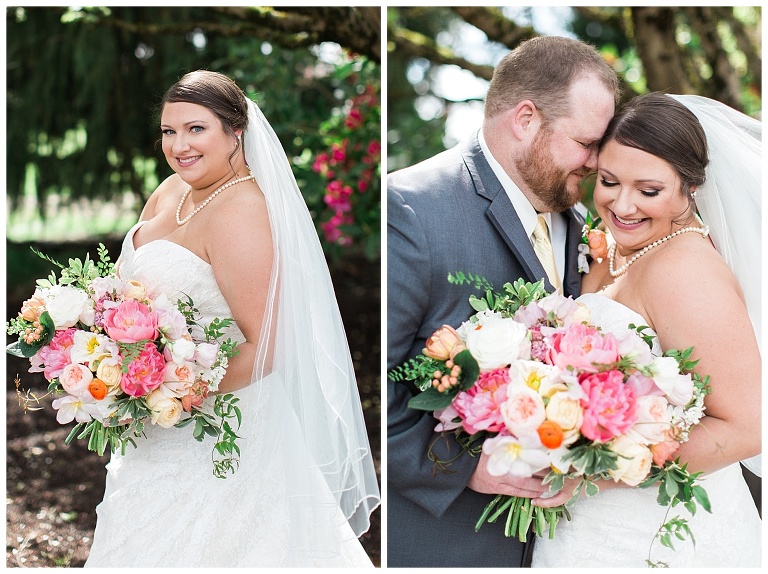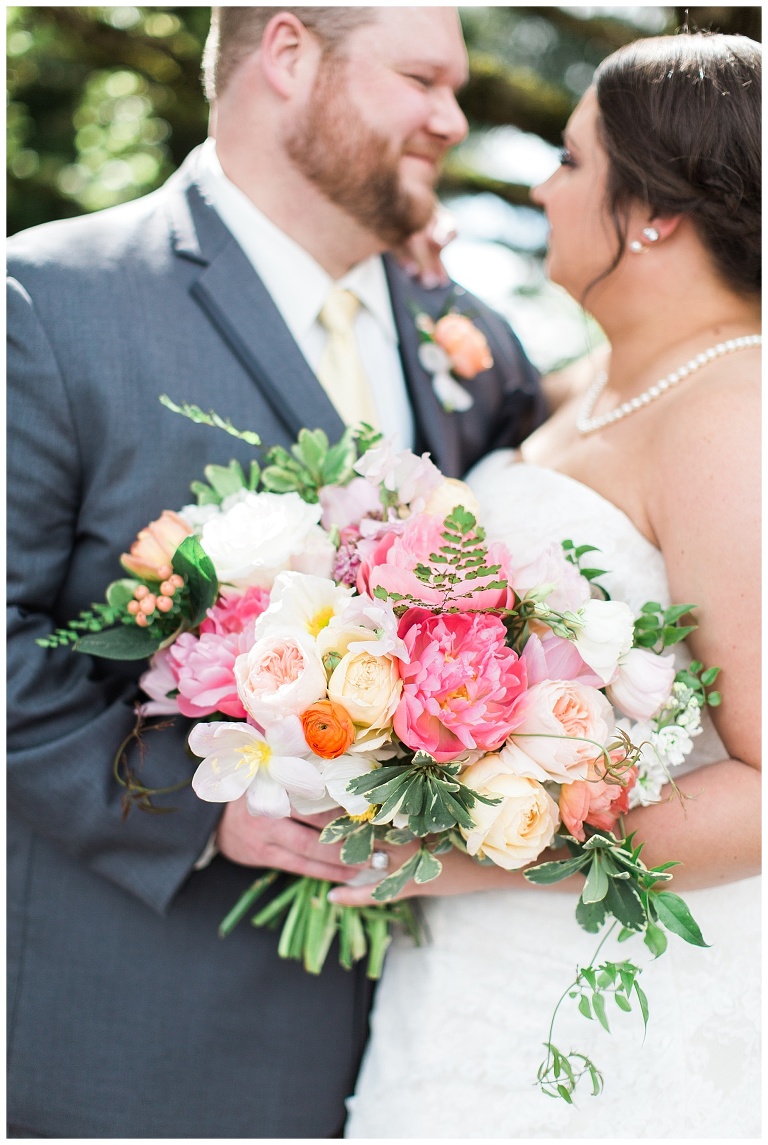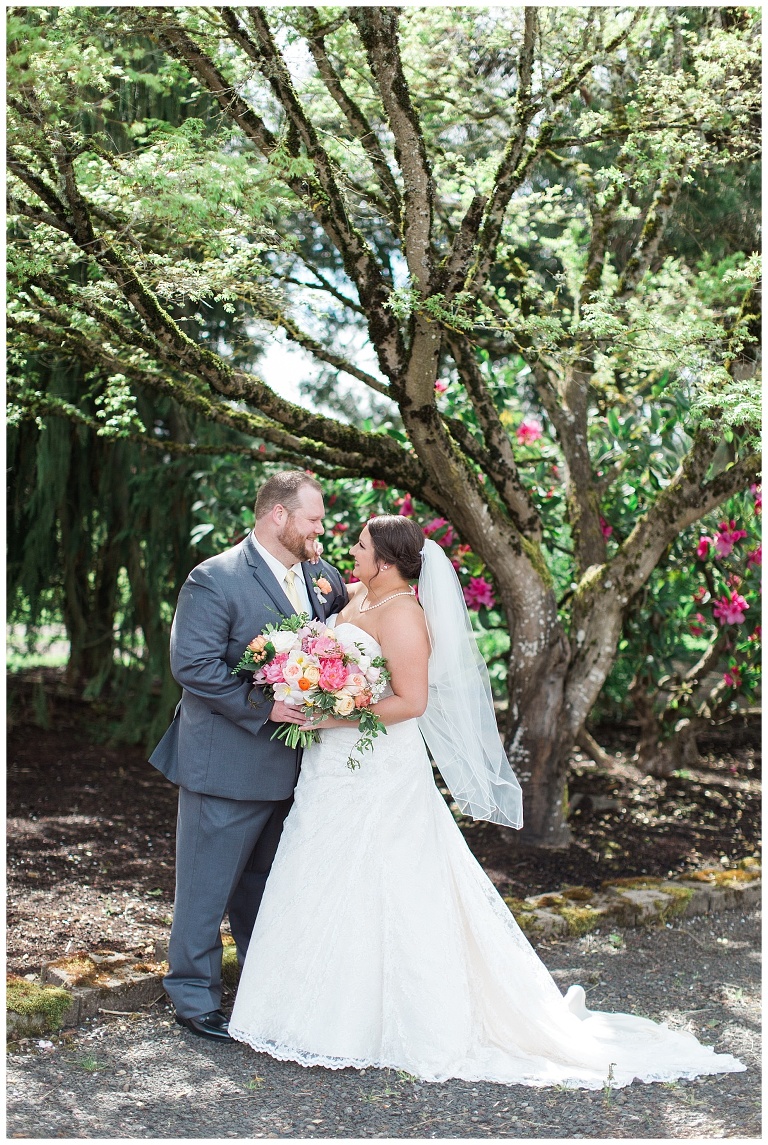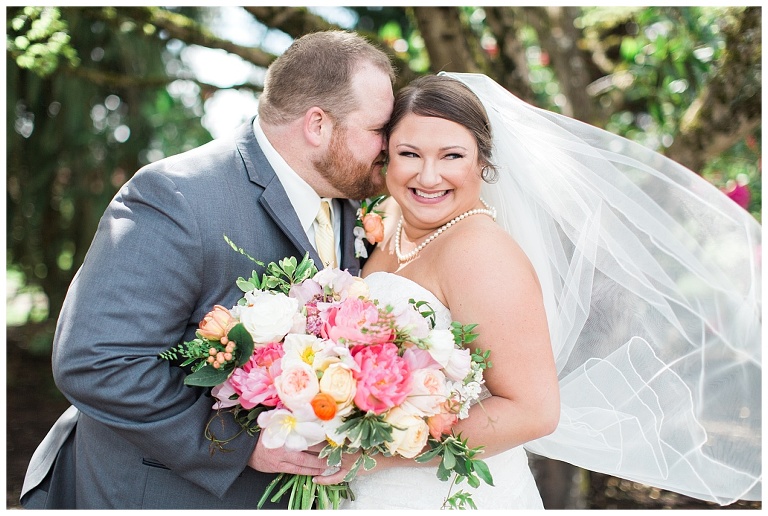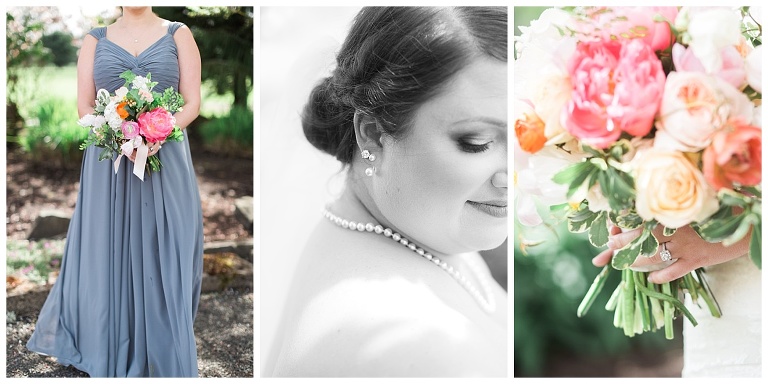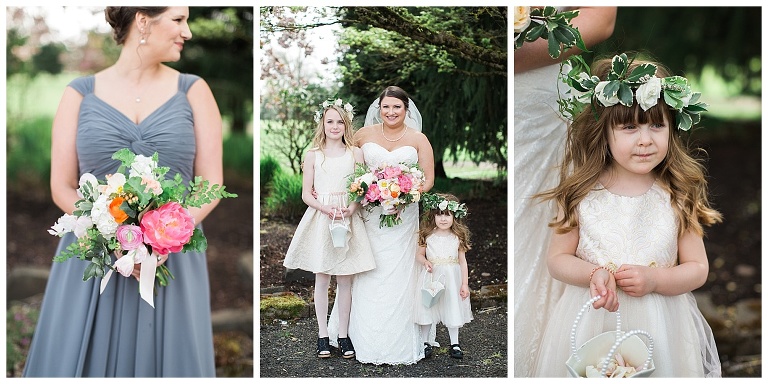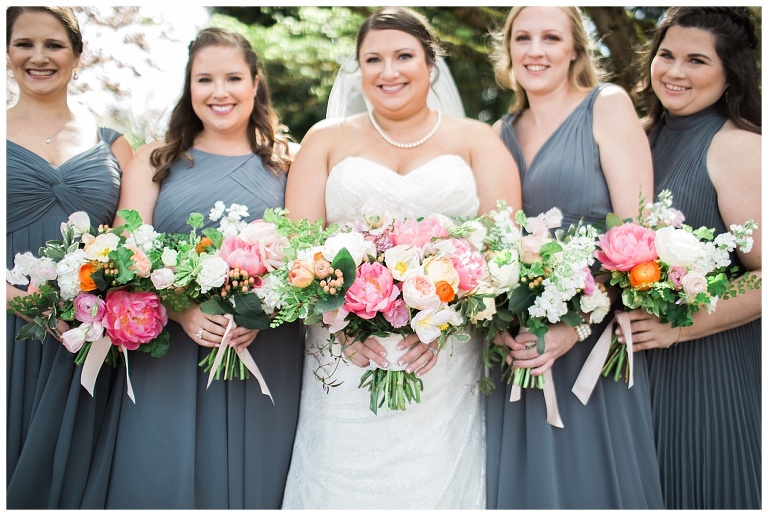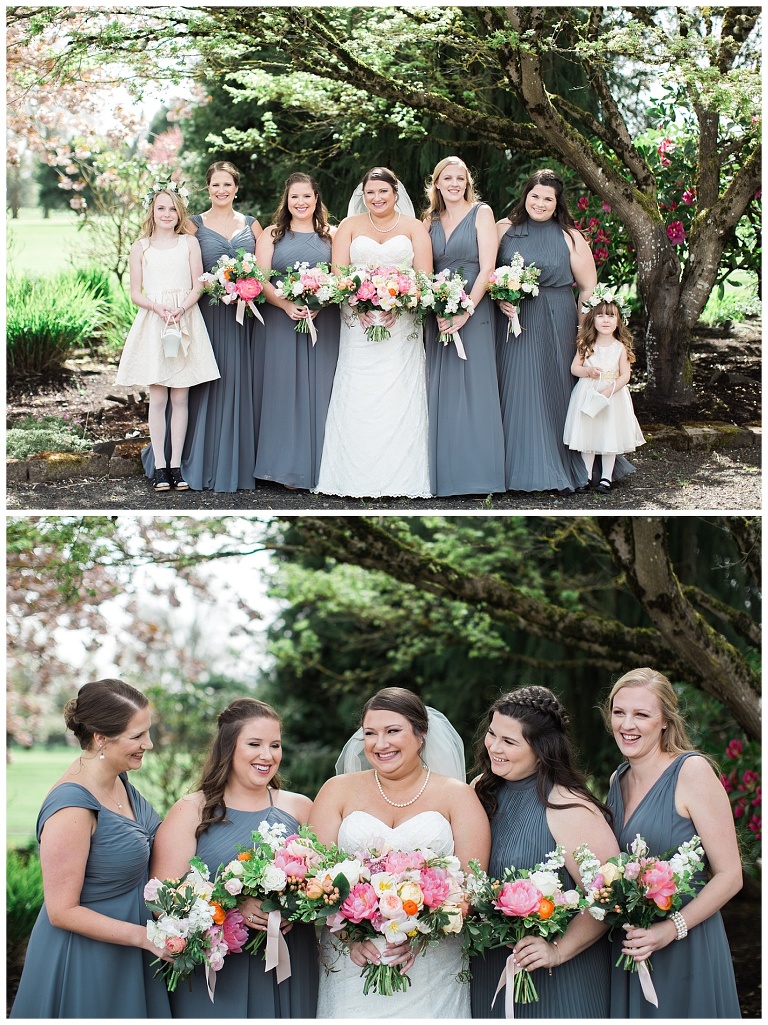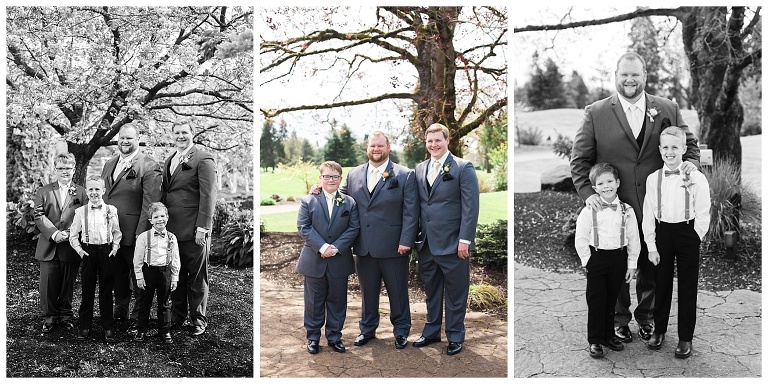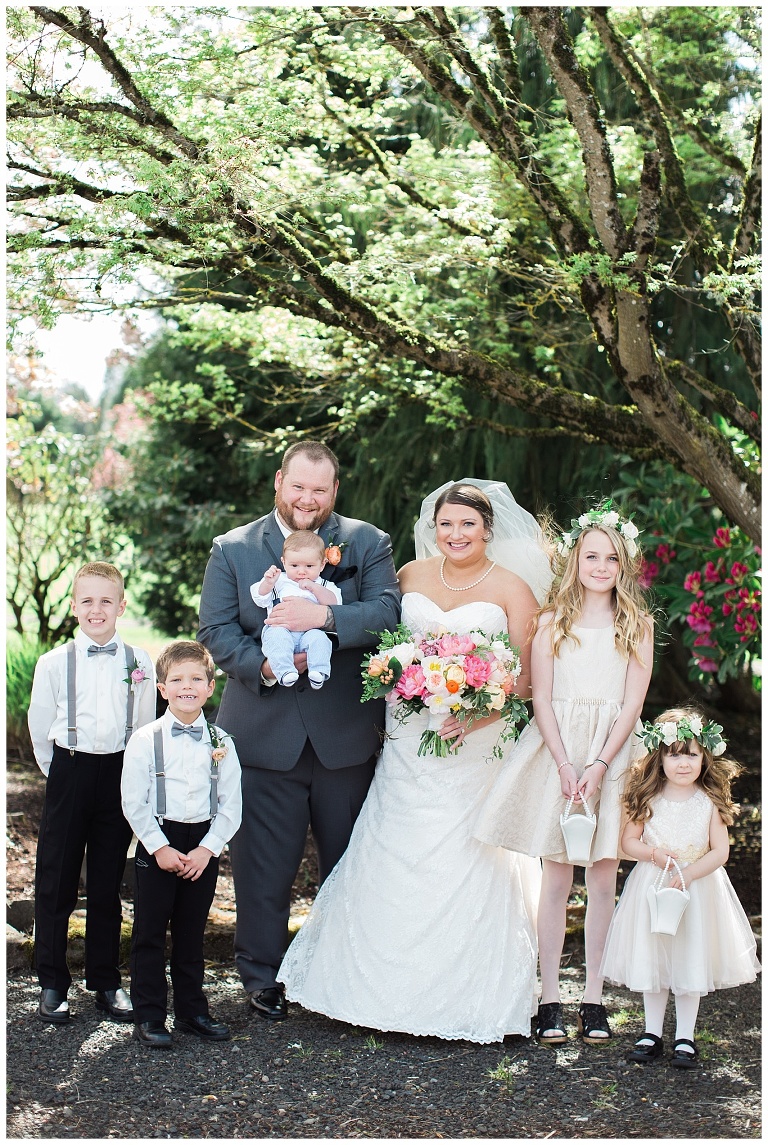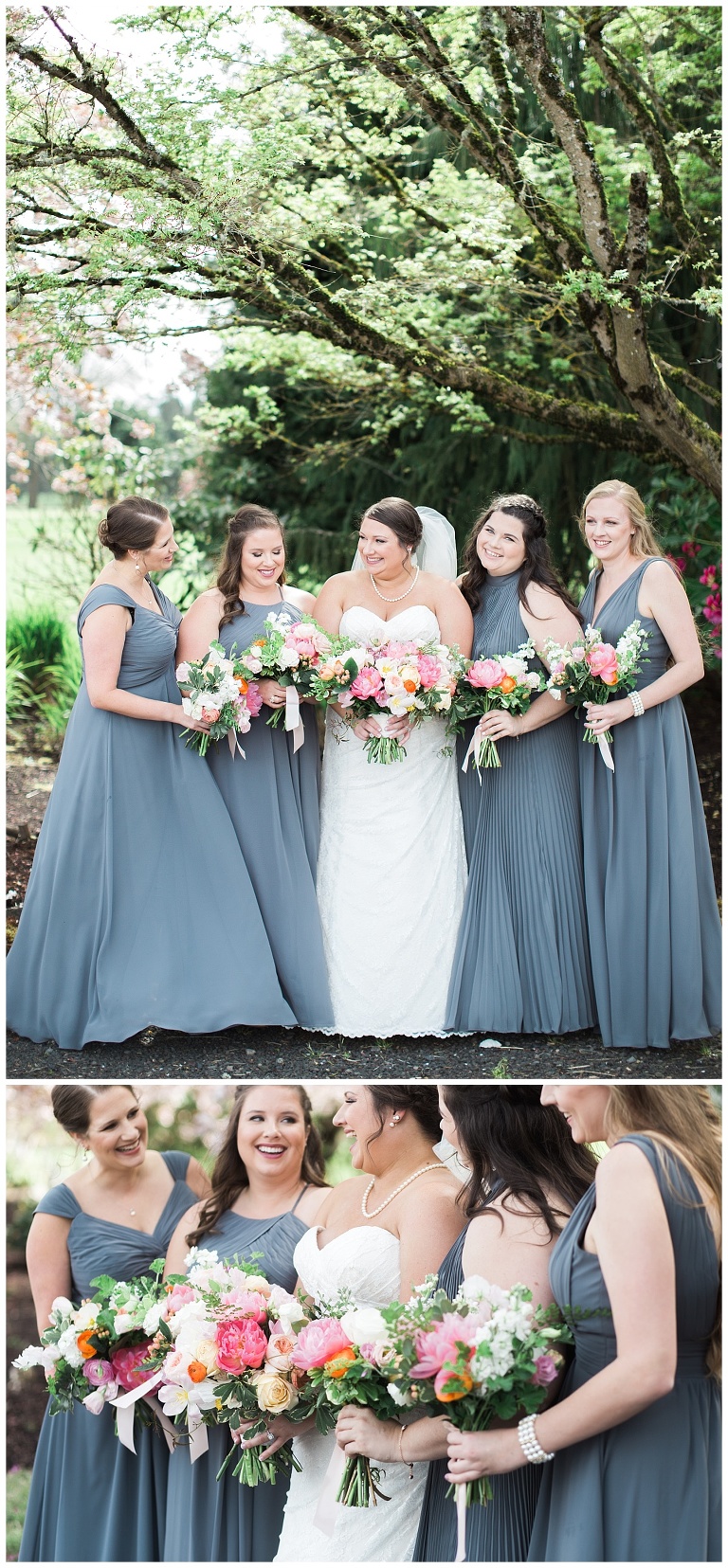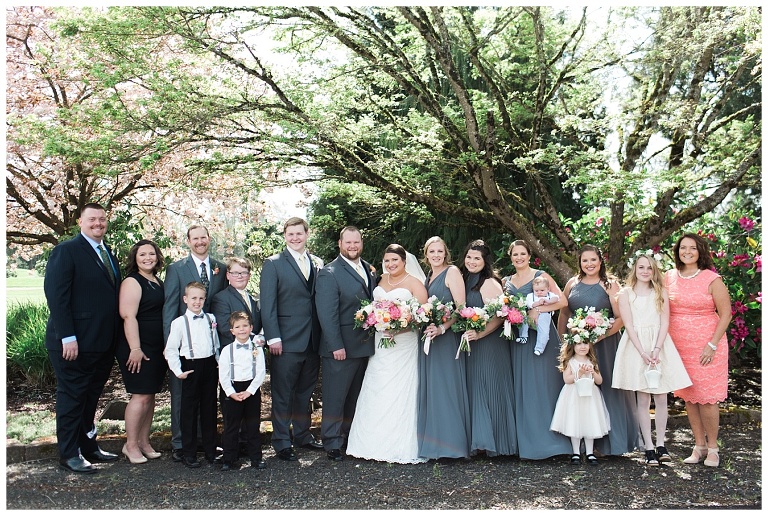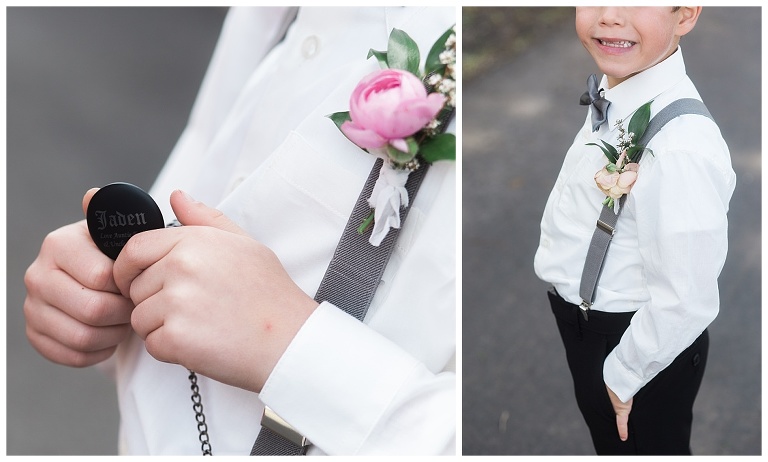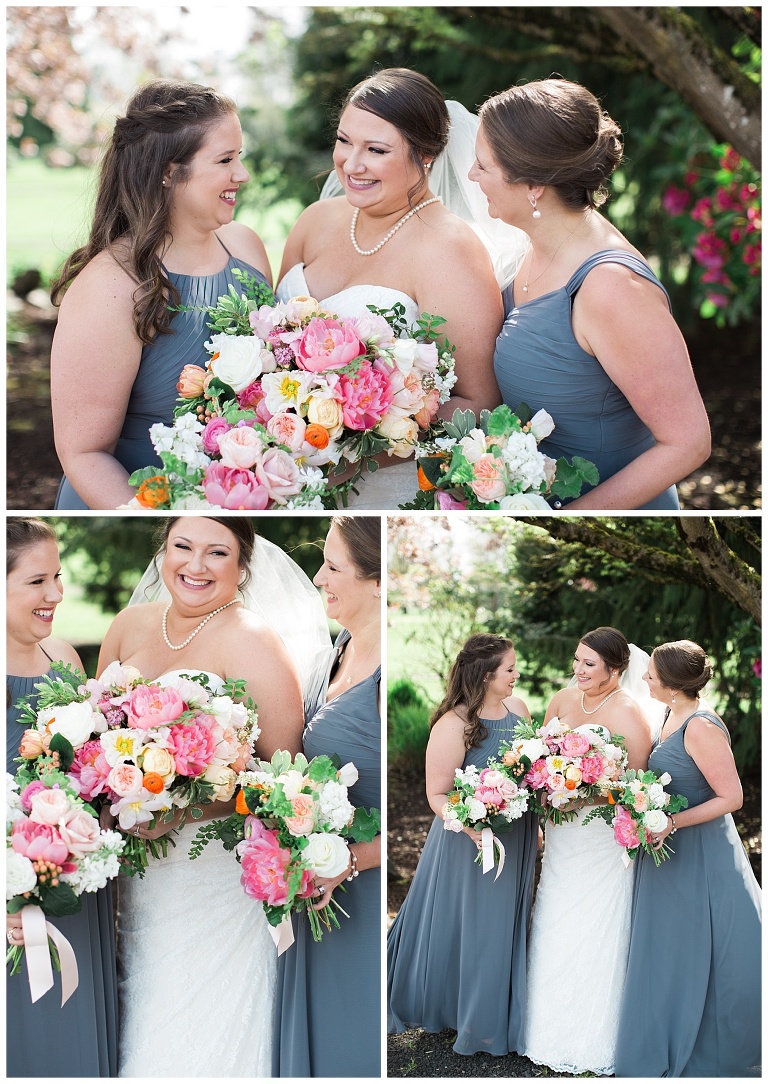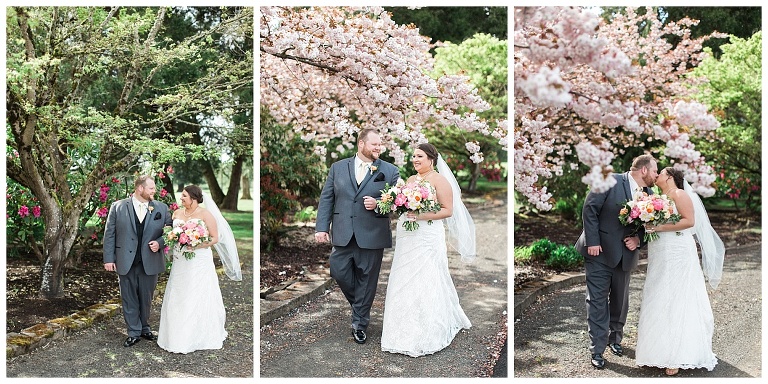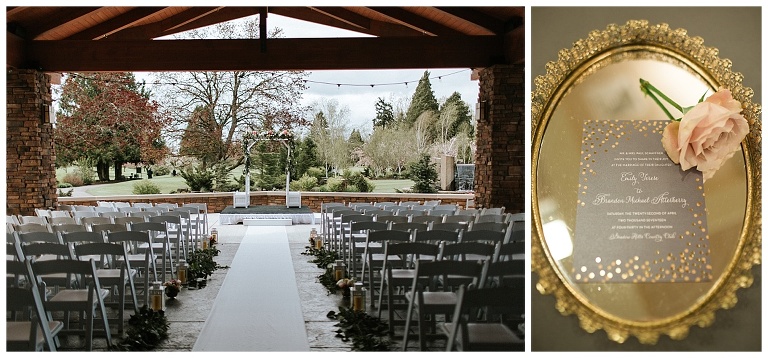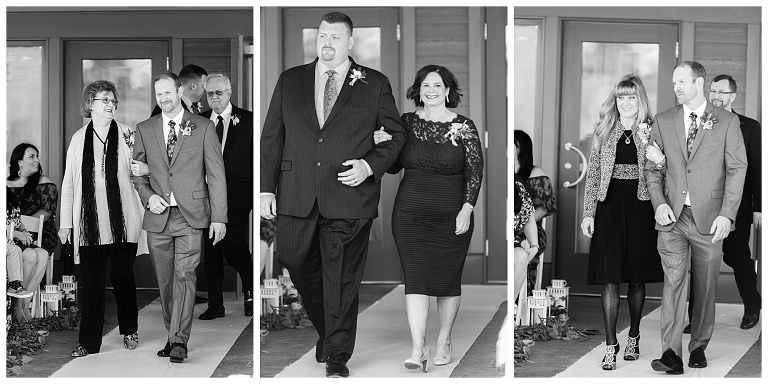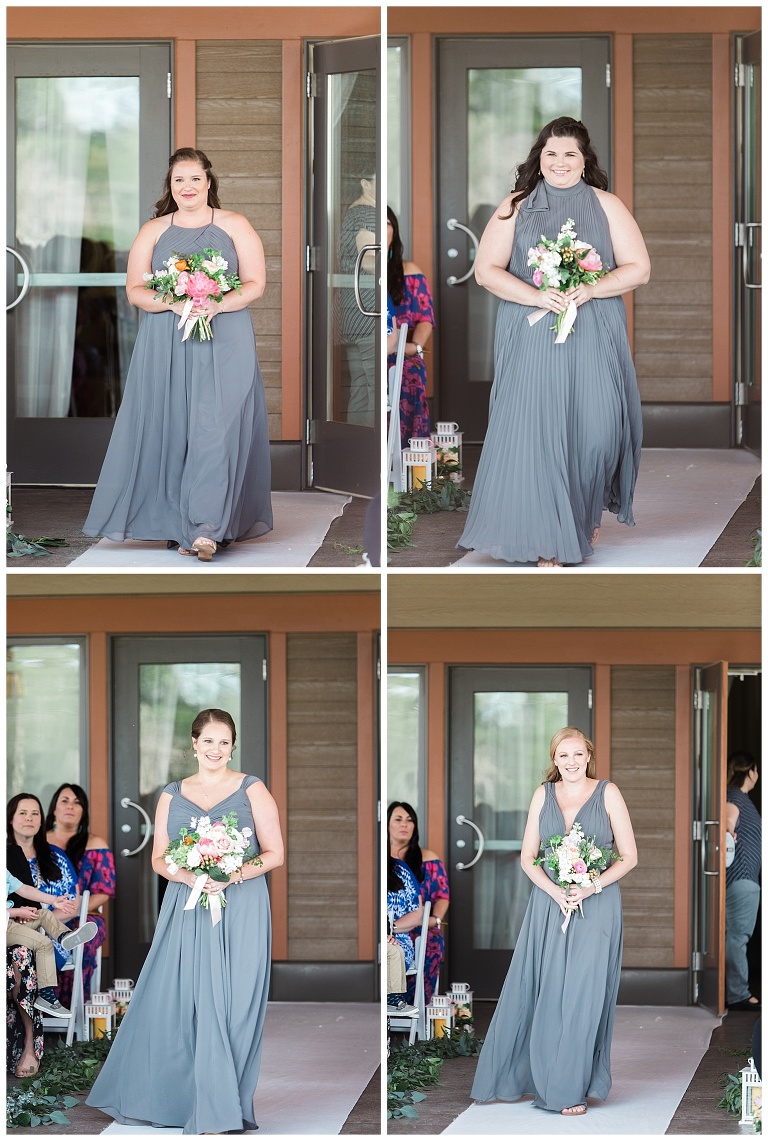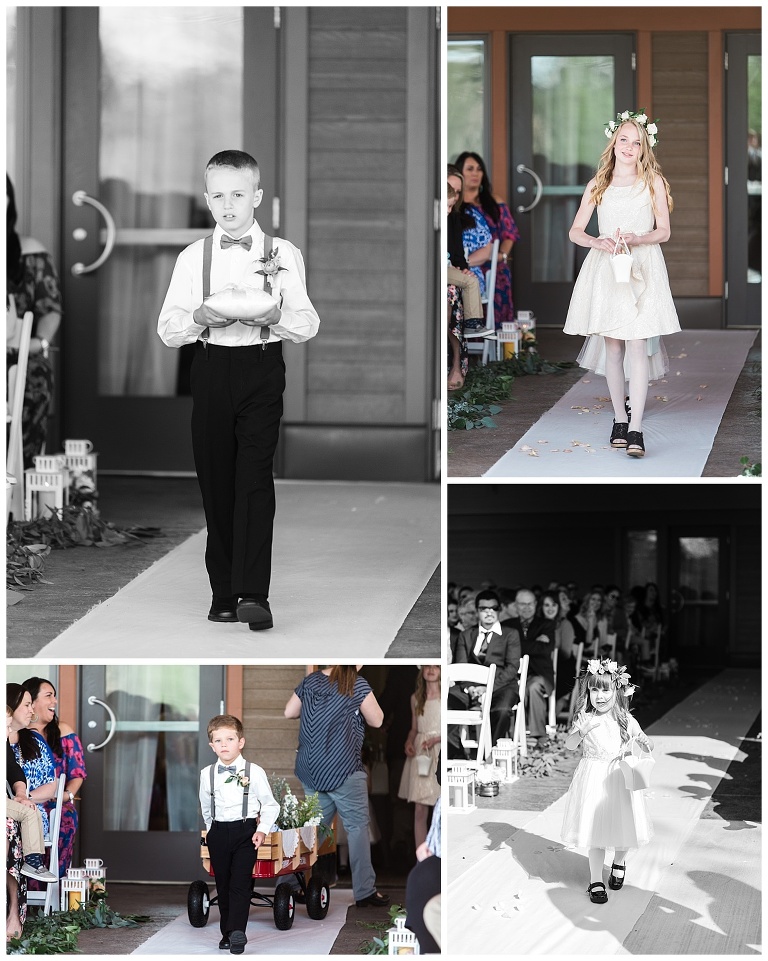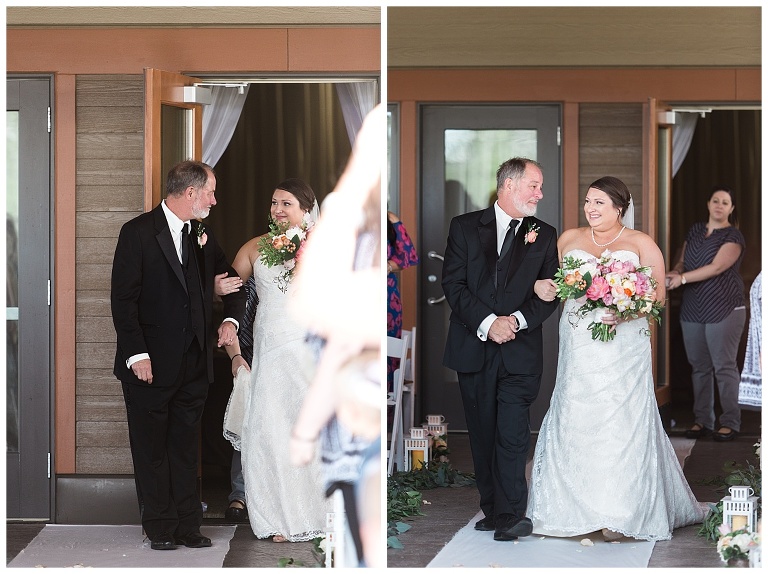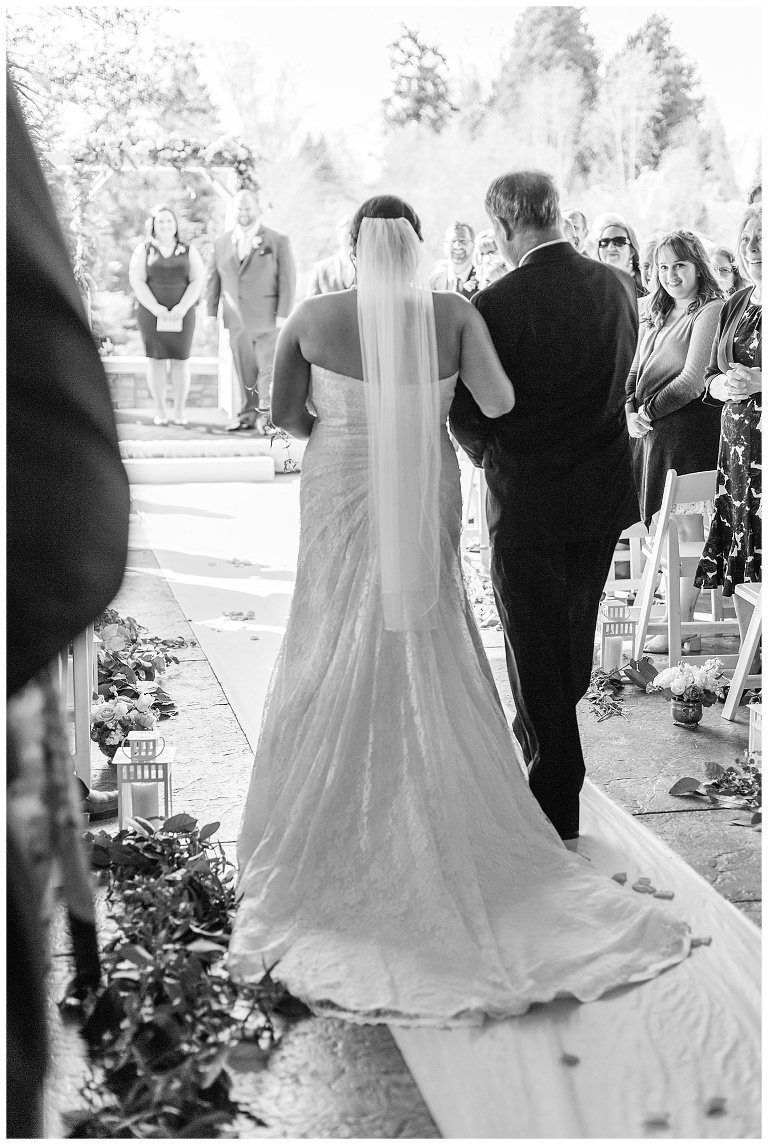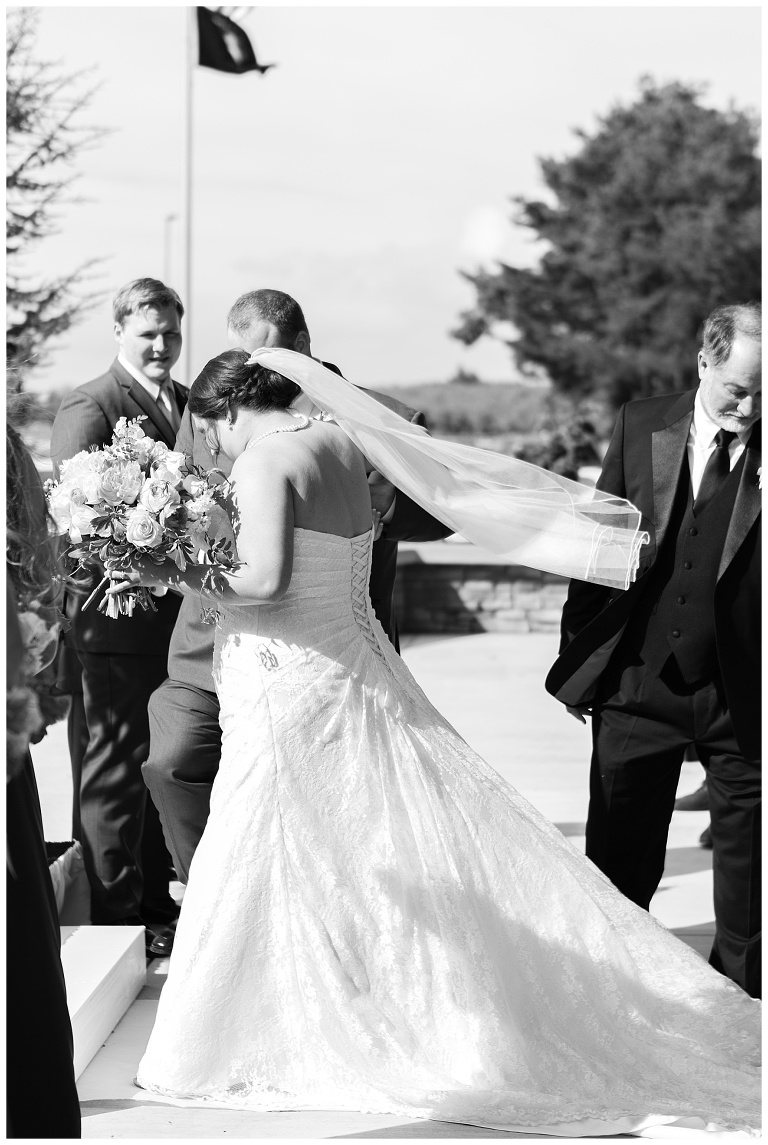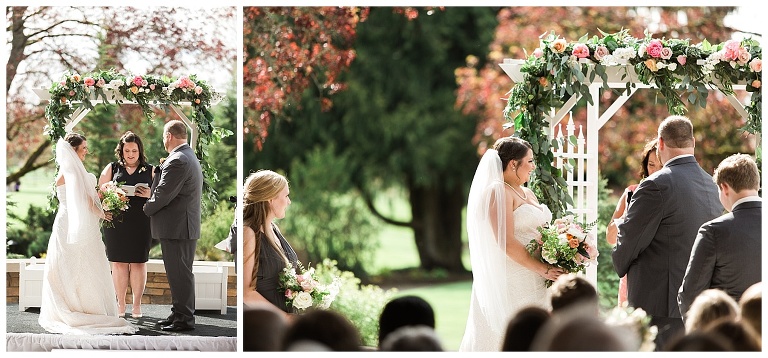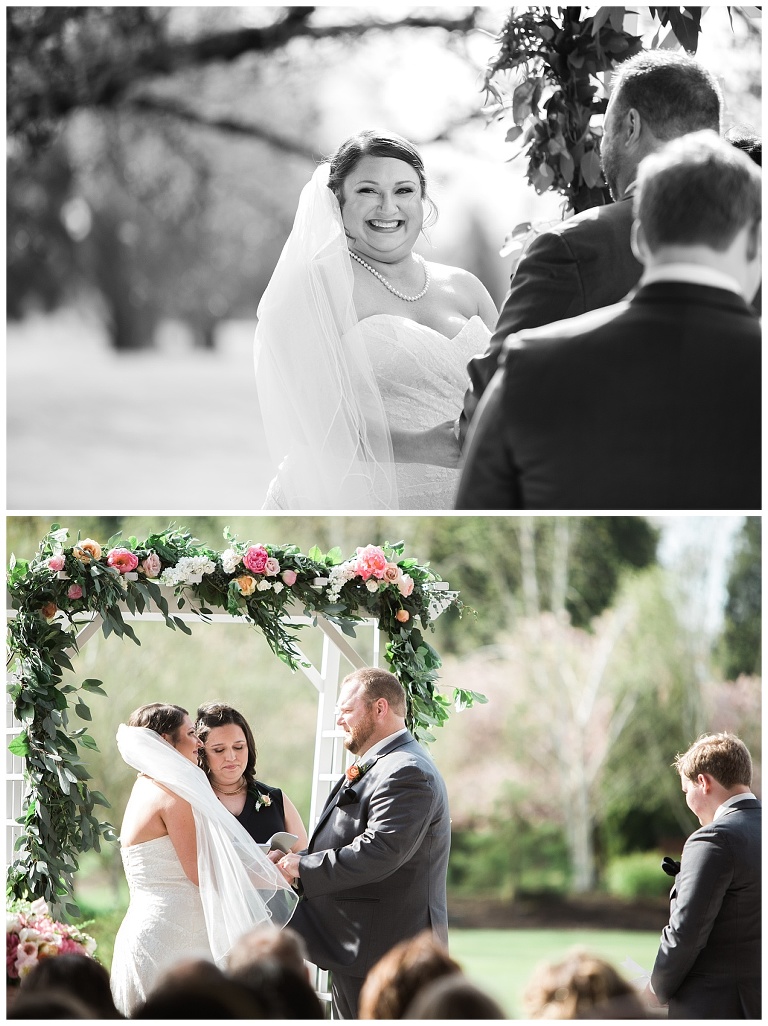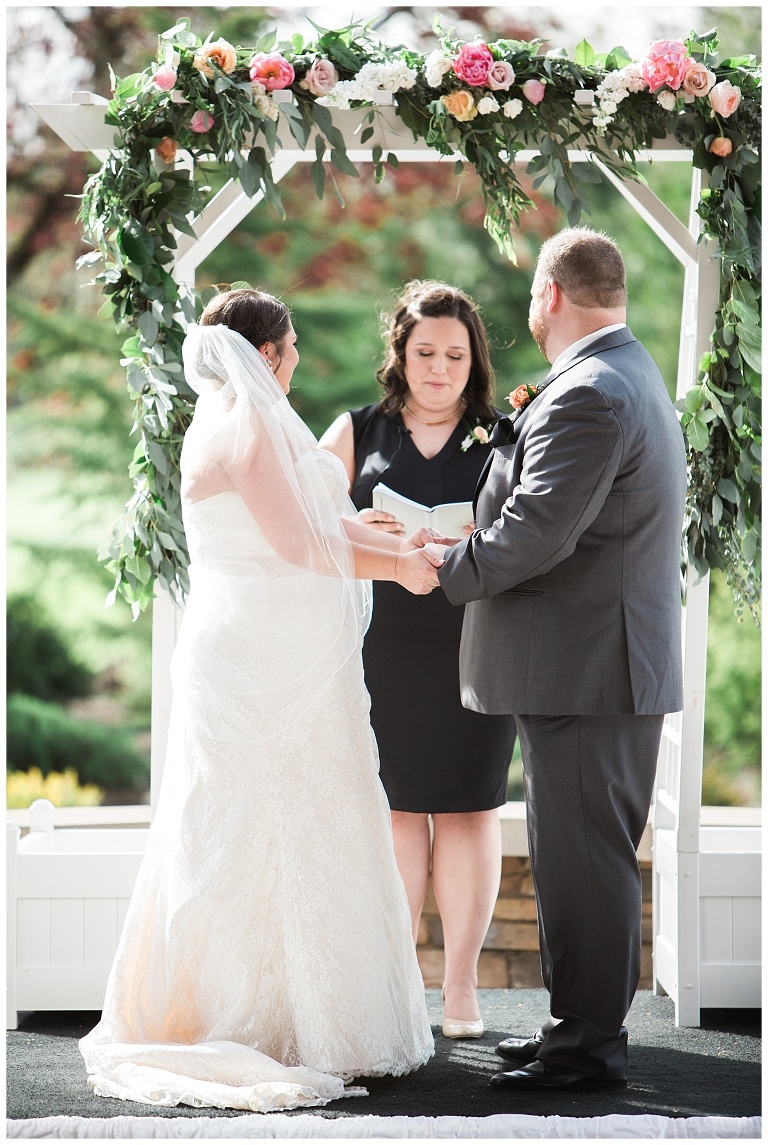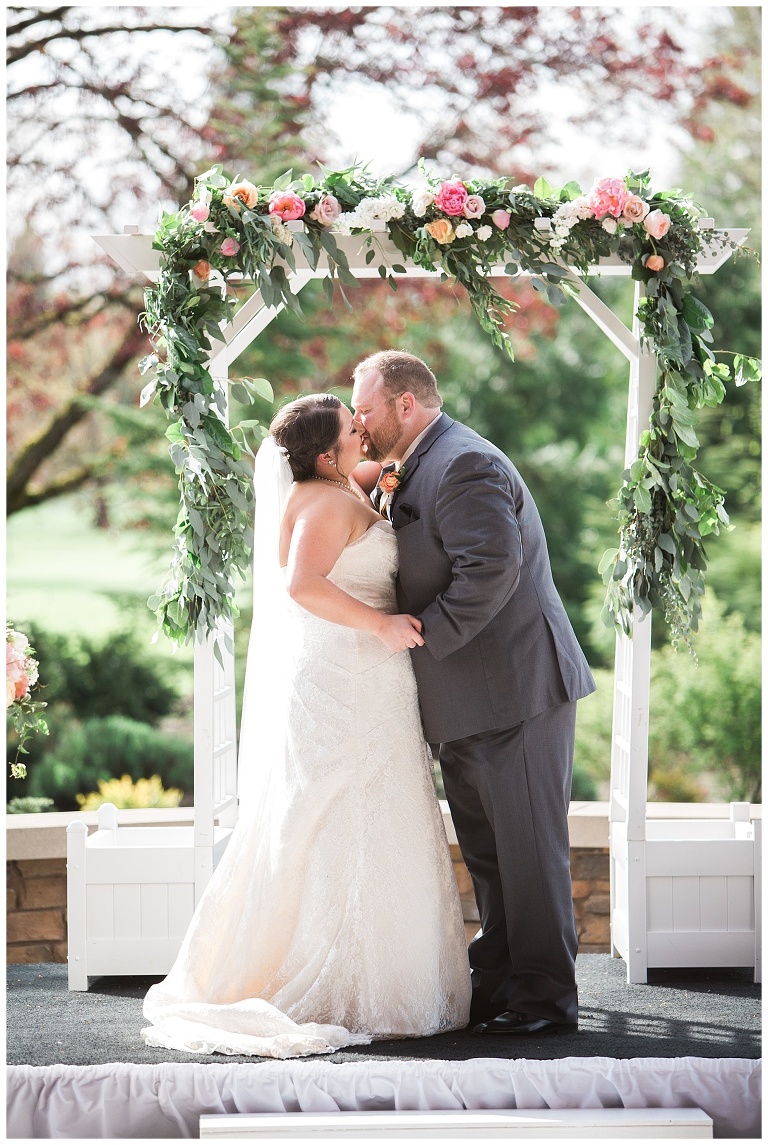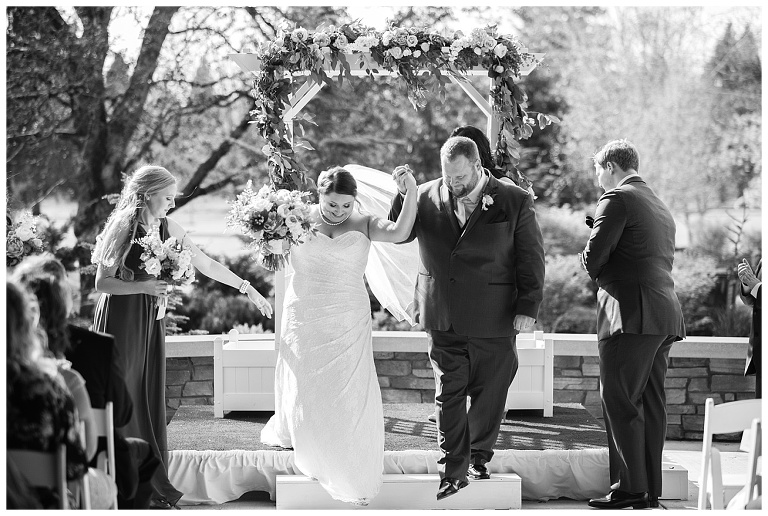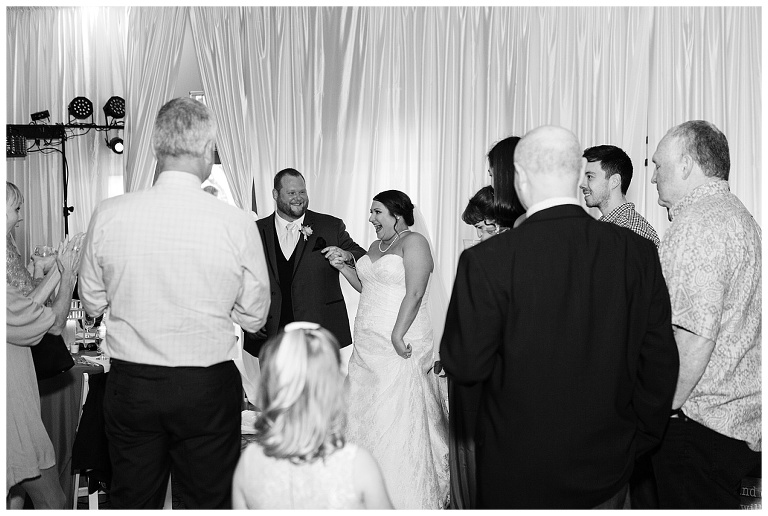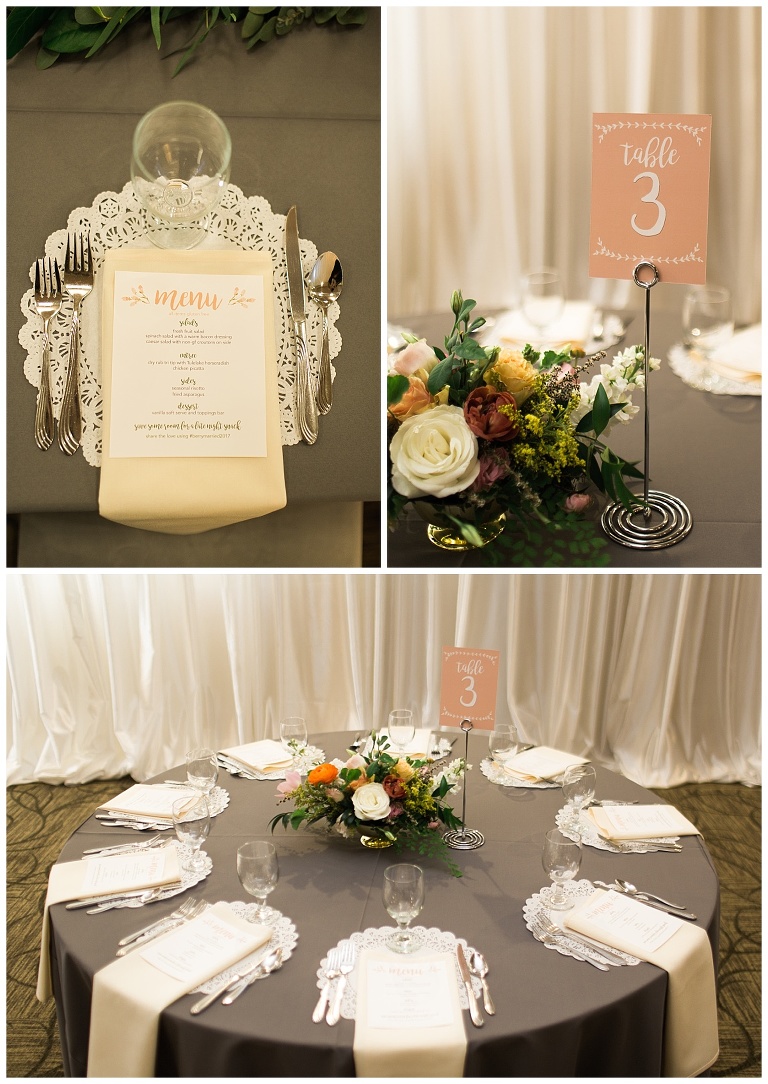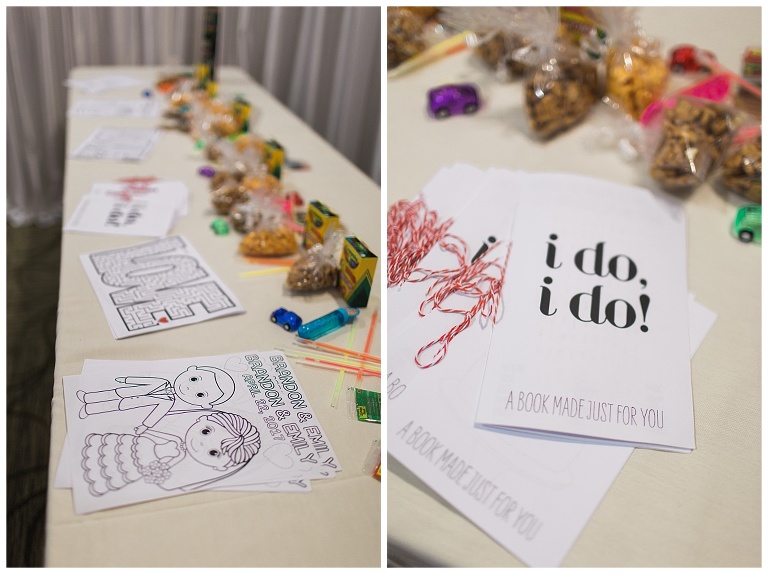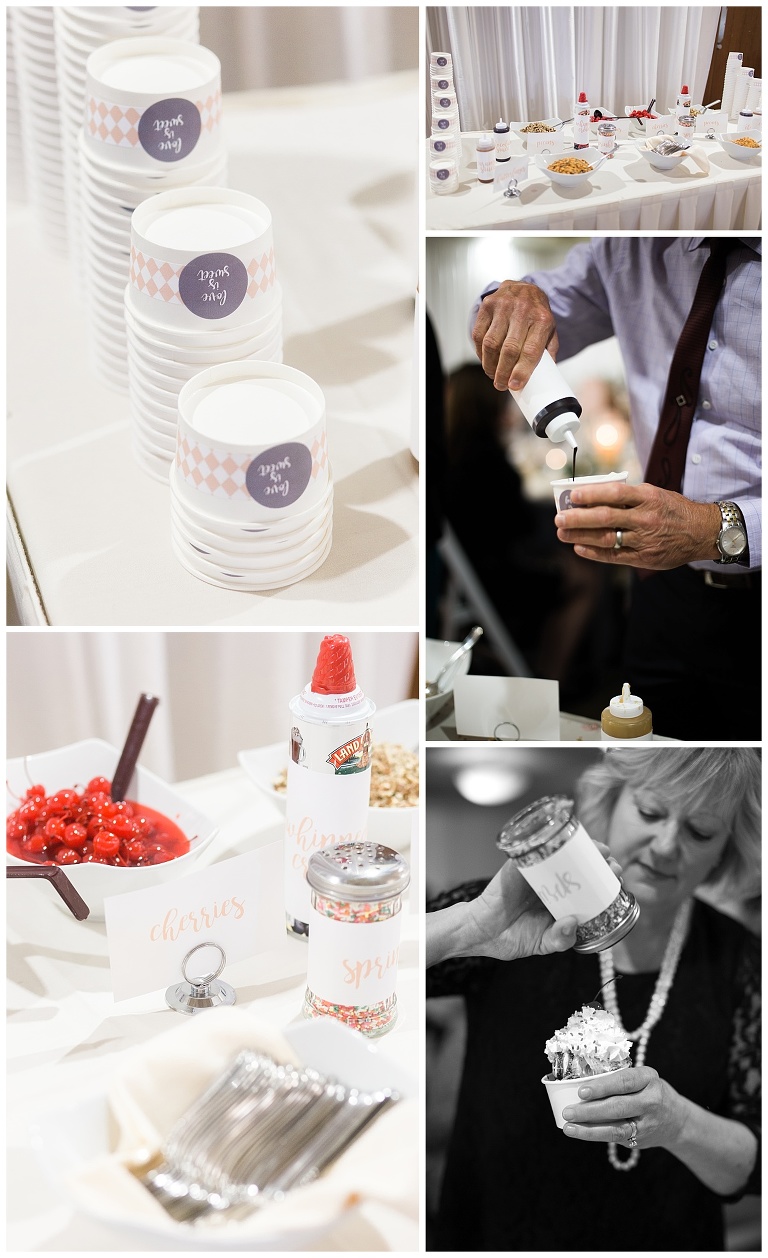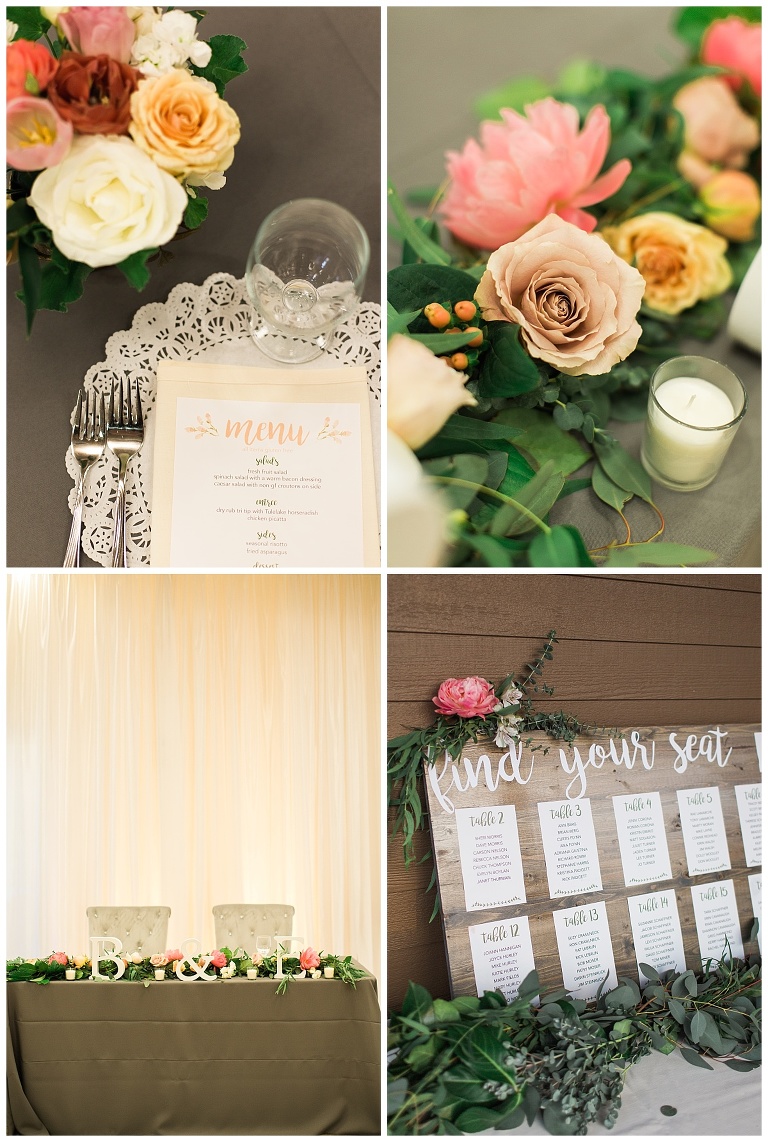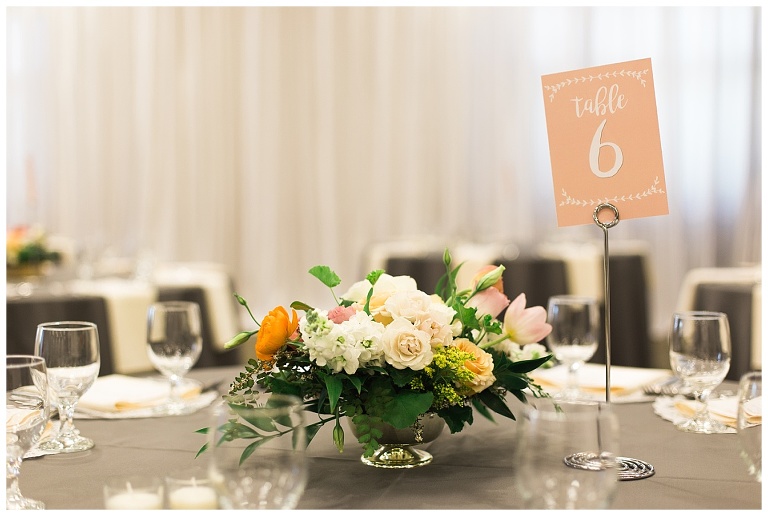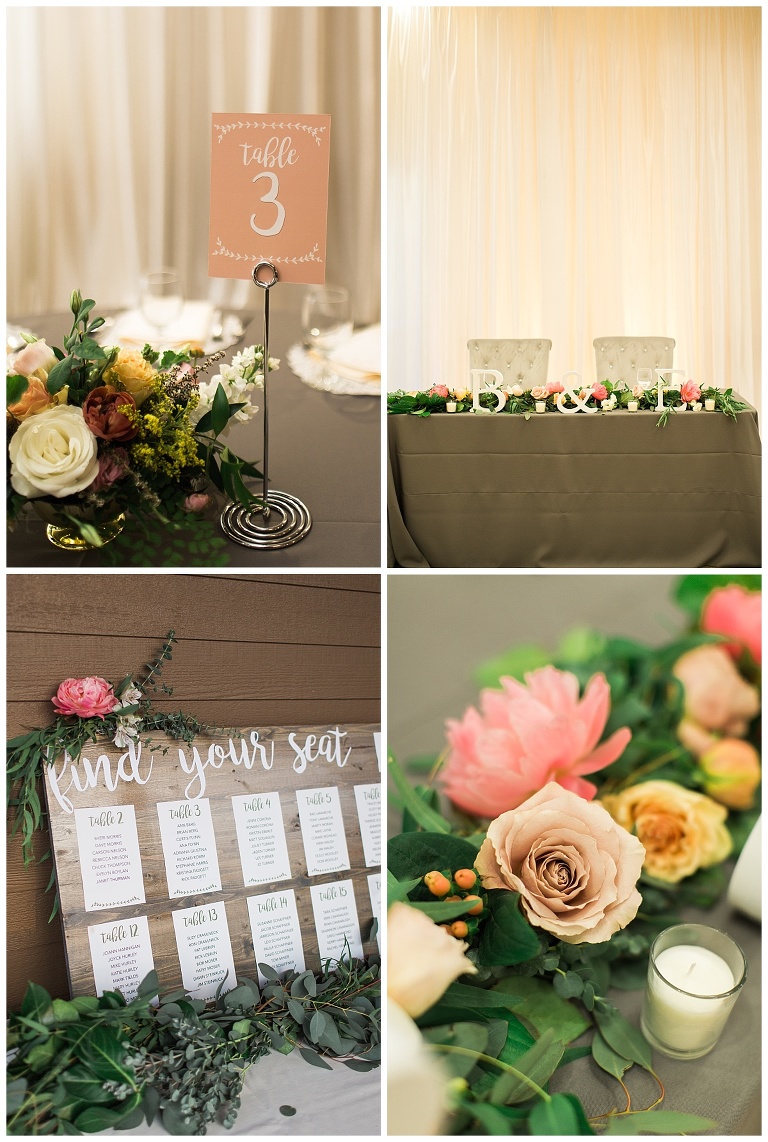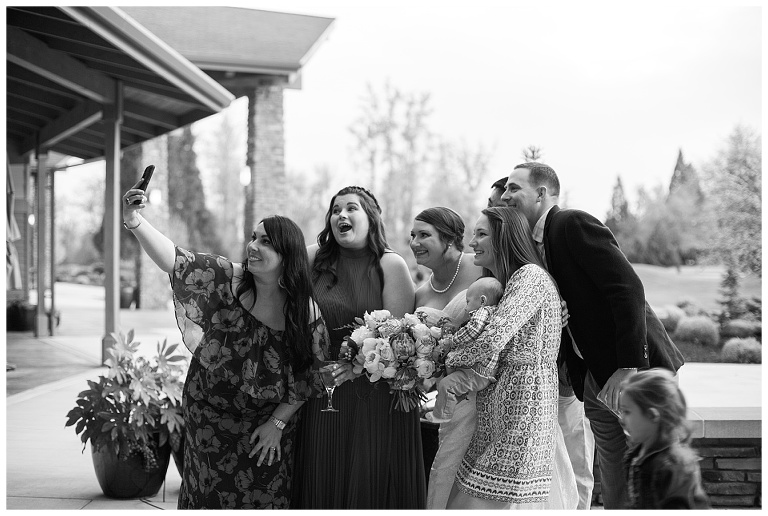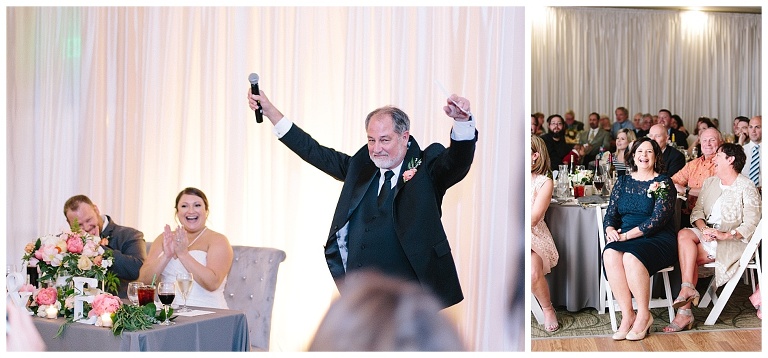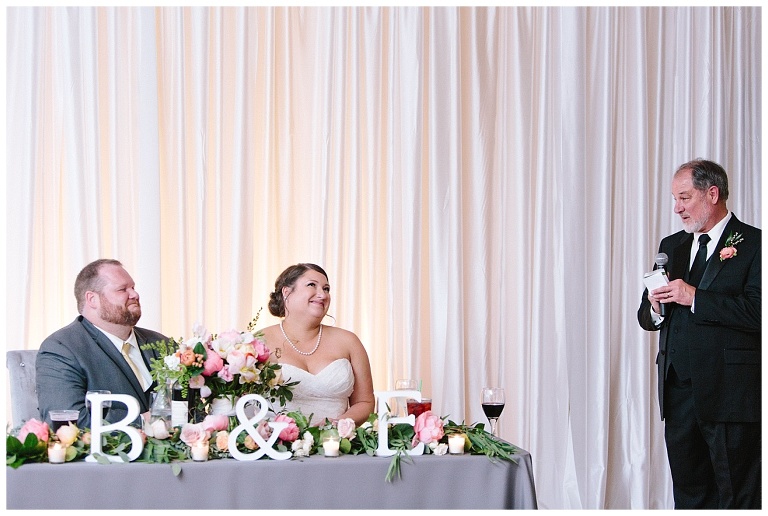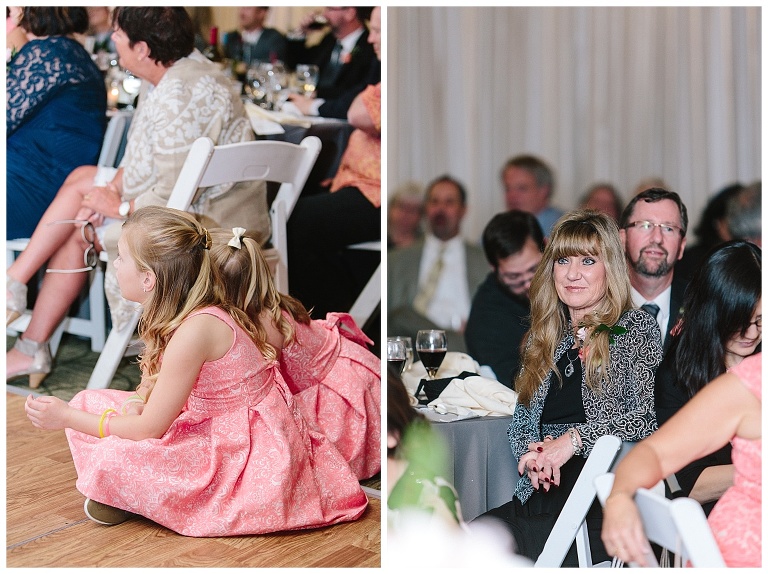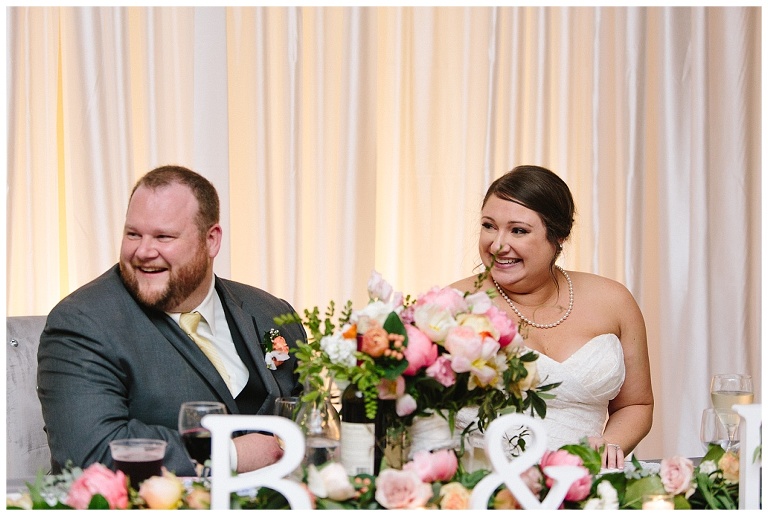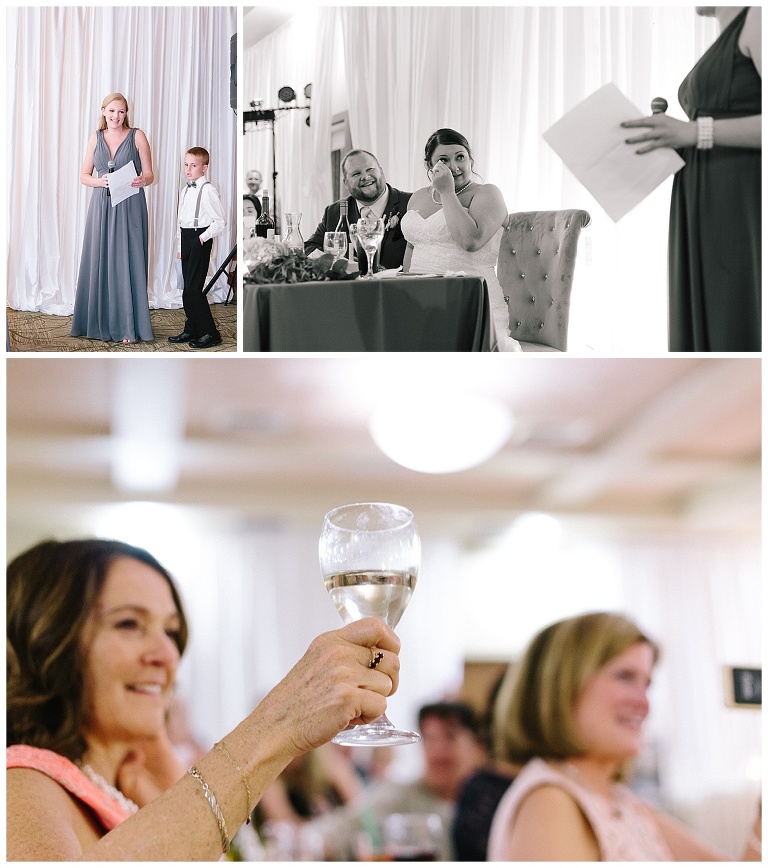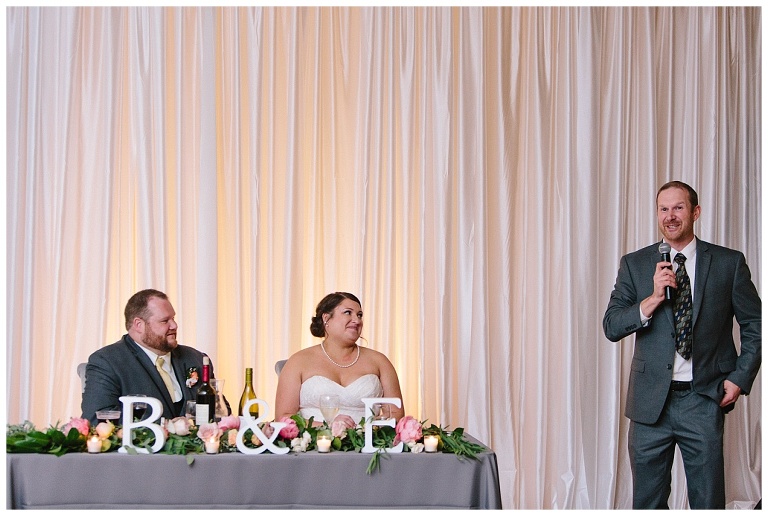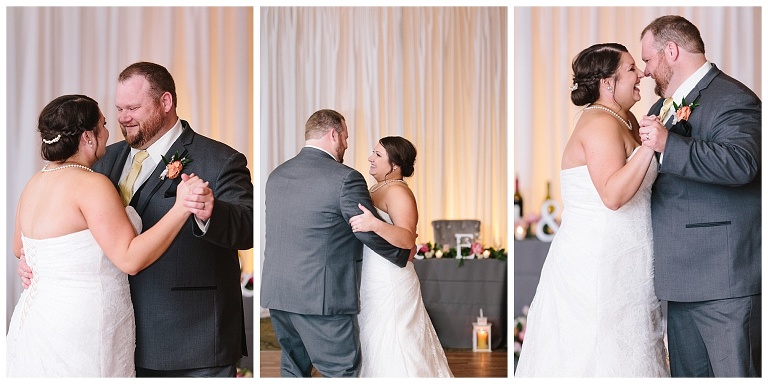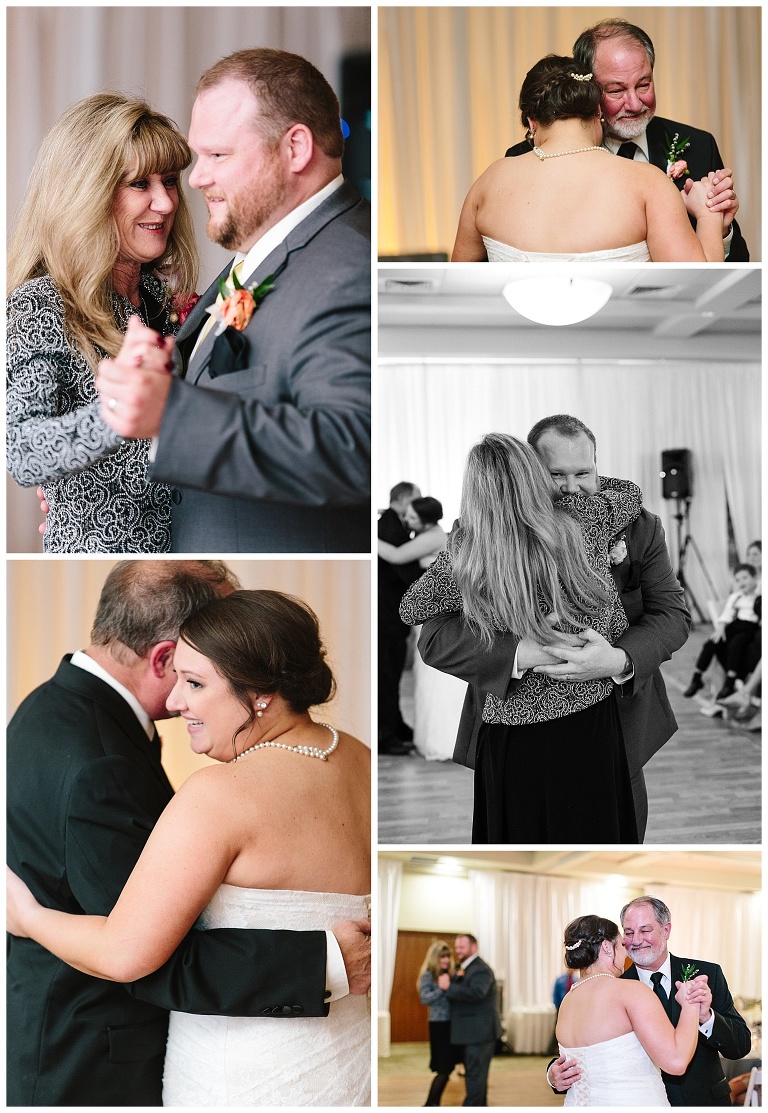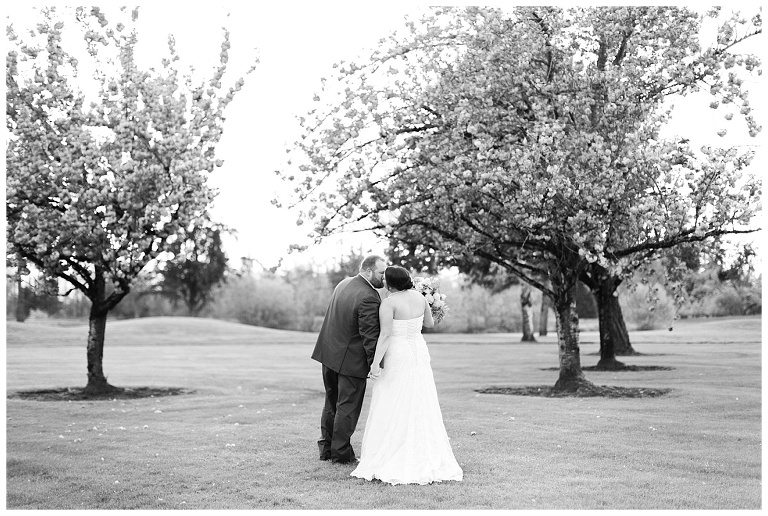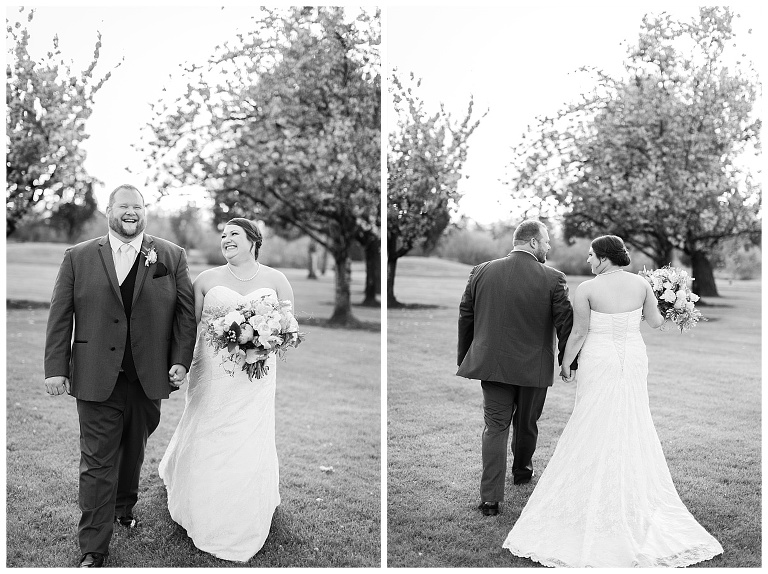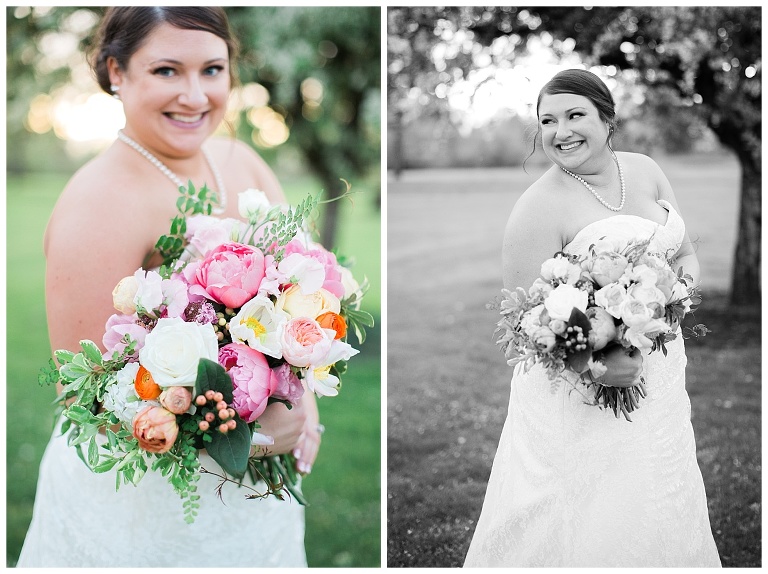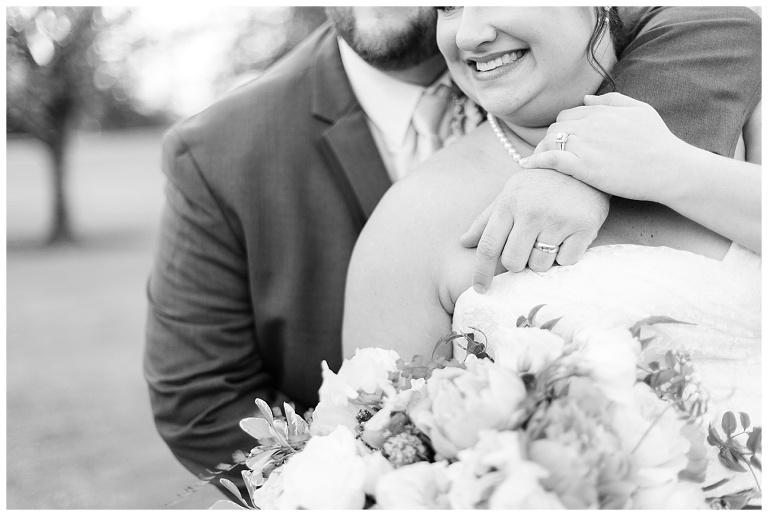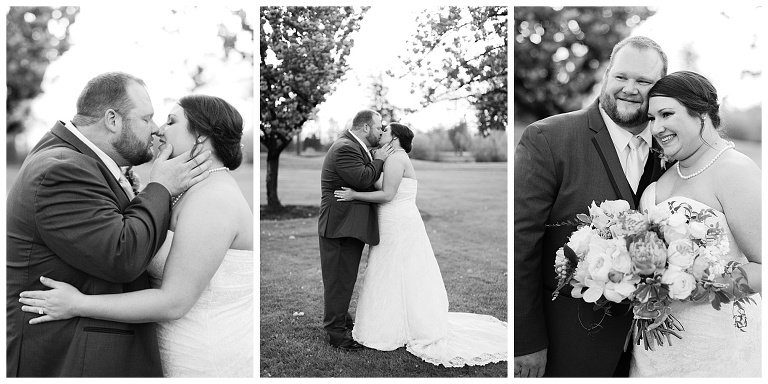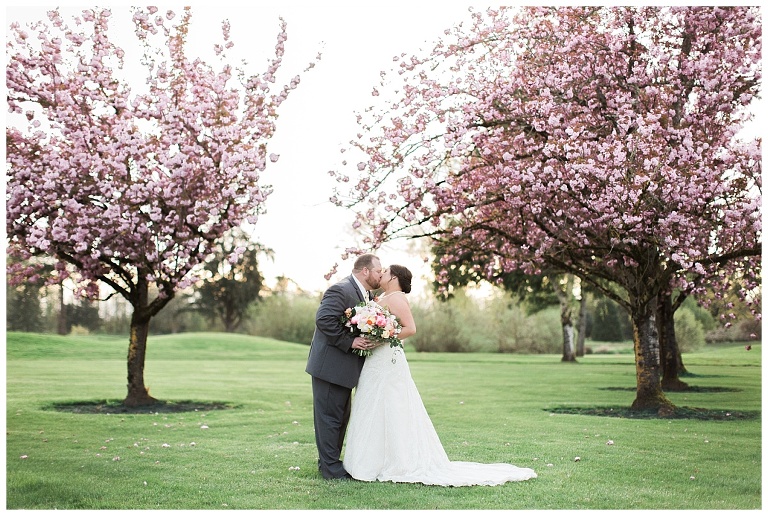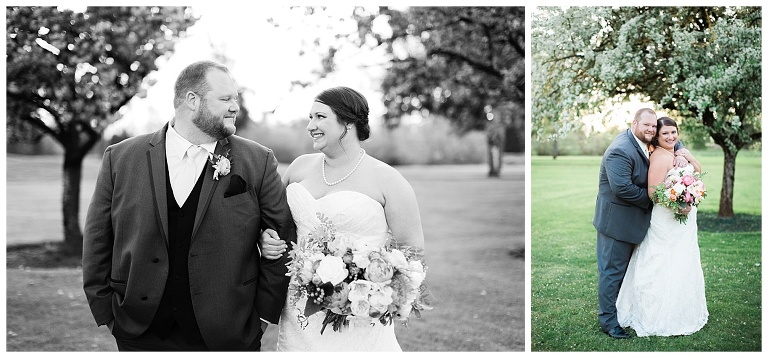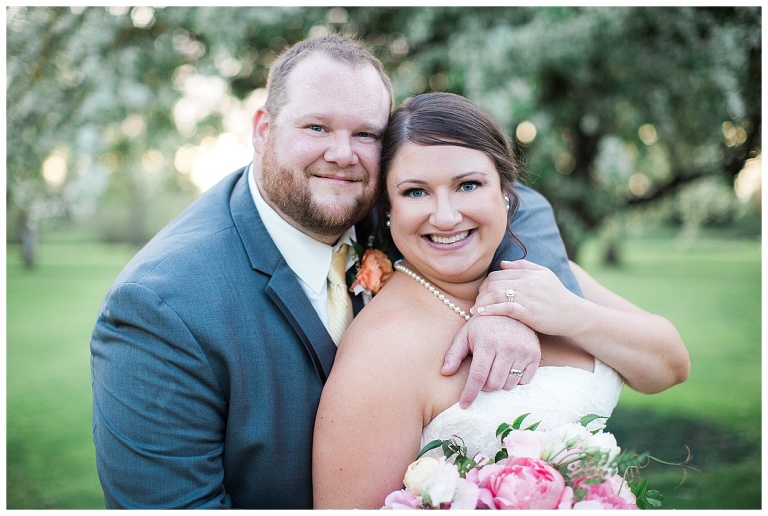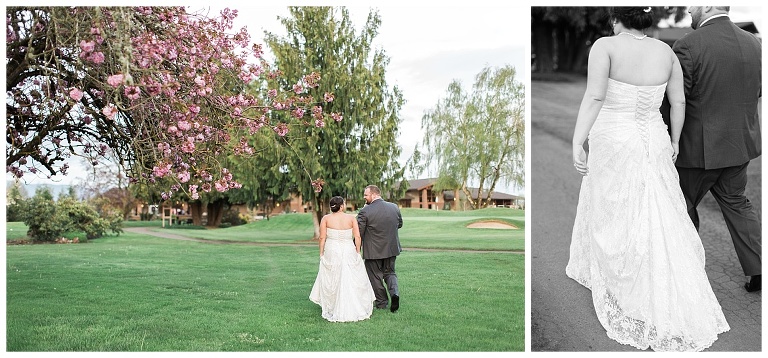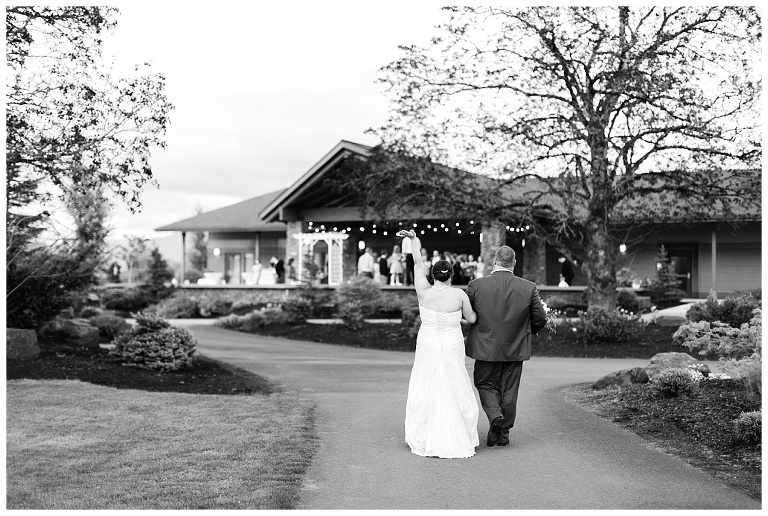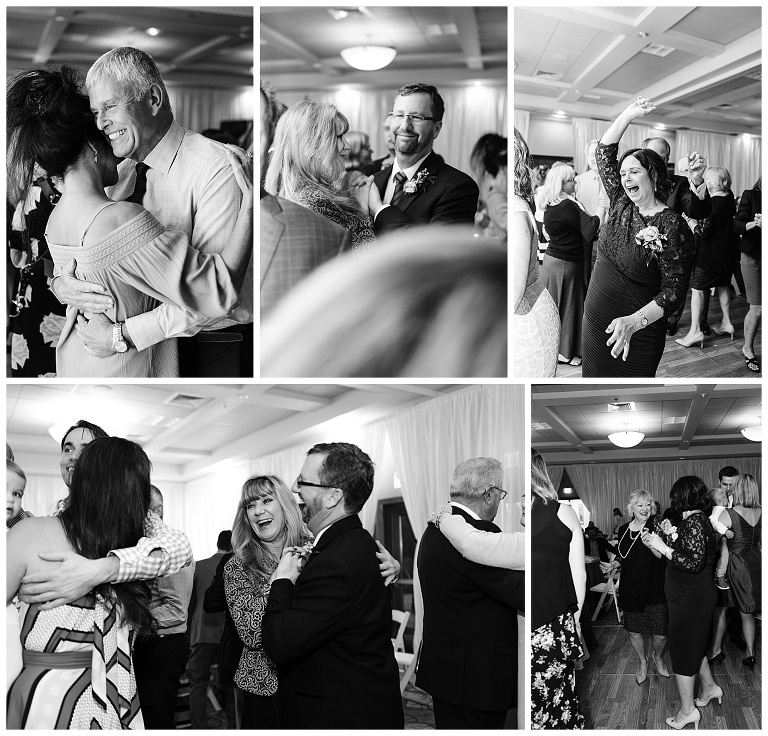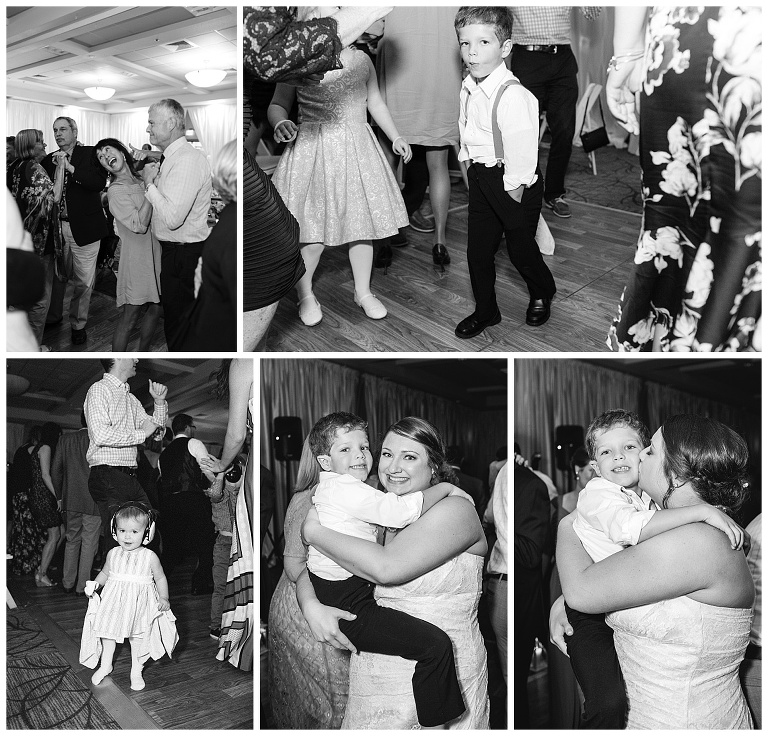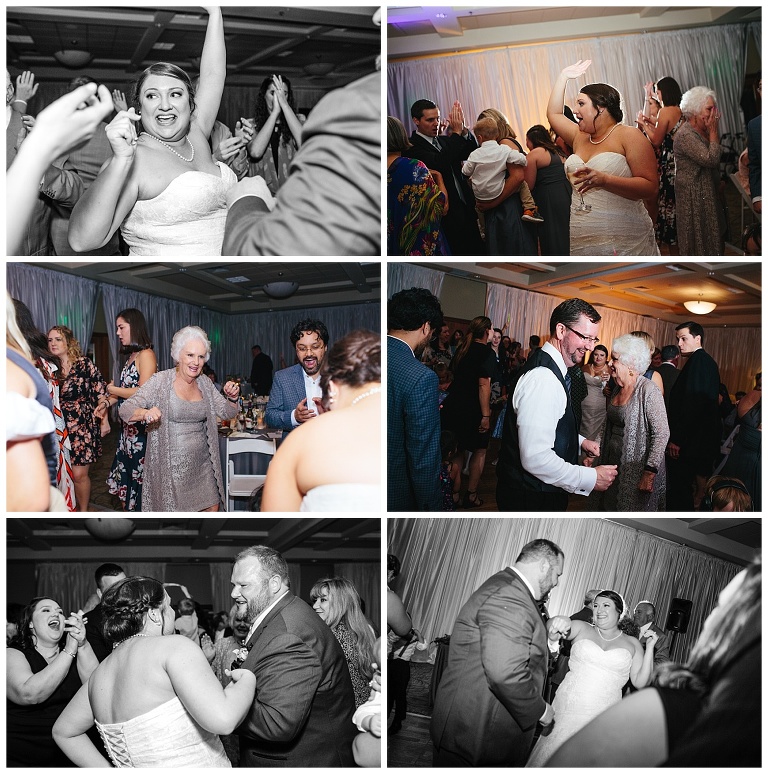 What advice would you give to couples currently planning their wedding?
 "Get the major decisions/vendors set as soon as possible (location, catering, photographer, DJ) that way you aren't scrambling to get anything scheduled last-minute. We spent a little over a year planning our wedding and I feel like it was the perfect amount of time. We set the date and the major vendors in the first few months then had approximately 6 months to just enjoy being engaged and not worry about any major details. Then everything came together in the last couple months with the little details and projects. Also, I know it's cliché but make a point to slow down and soak up the entire day because it truly does fly by. Take a few minutes as a couple away from the party to spend together because there will be people vying for your attention all night long. I wish I could do it all over again already!" -Emily
Venue-
Shadow Hills Country Club
Floral-
Good Seed Floral
Desserts/Cake- Sweet Life and Swell Party Rentals
Bridal Gown-
Sweetheart from Beausoleil Bridal Boutique
Bridesmaids Gowns-
Azazie
Groom and Groomsmen Attire-
Men's Warehouse
Drapery, Linens-
Eye Beam
Assistant Photographer-
Cat Zoerb
Katie Hoffman Ink Chalk Workshop
Rescued Living
Springfield, Oregon
I had such a great time at Katie Hoffmans Chalk workshop and an even better time shopping at Rescued Living in Springfield, Oregon. Seriously, this shop is the cutest!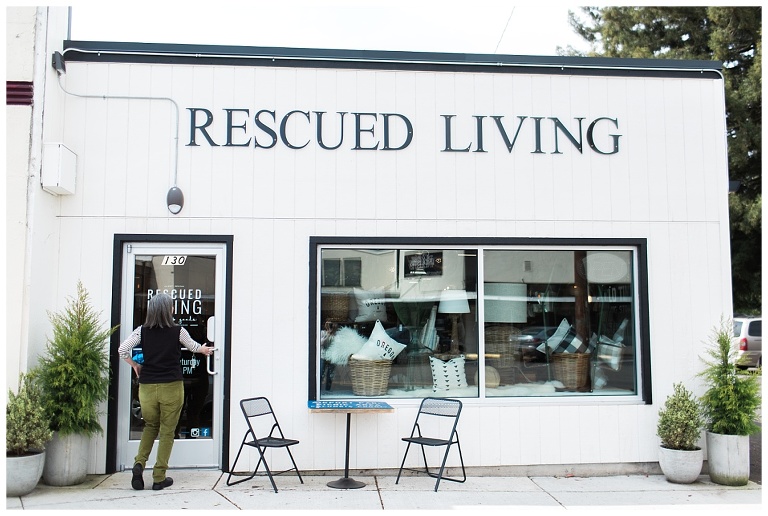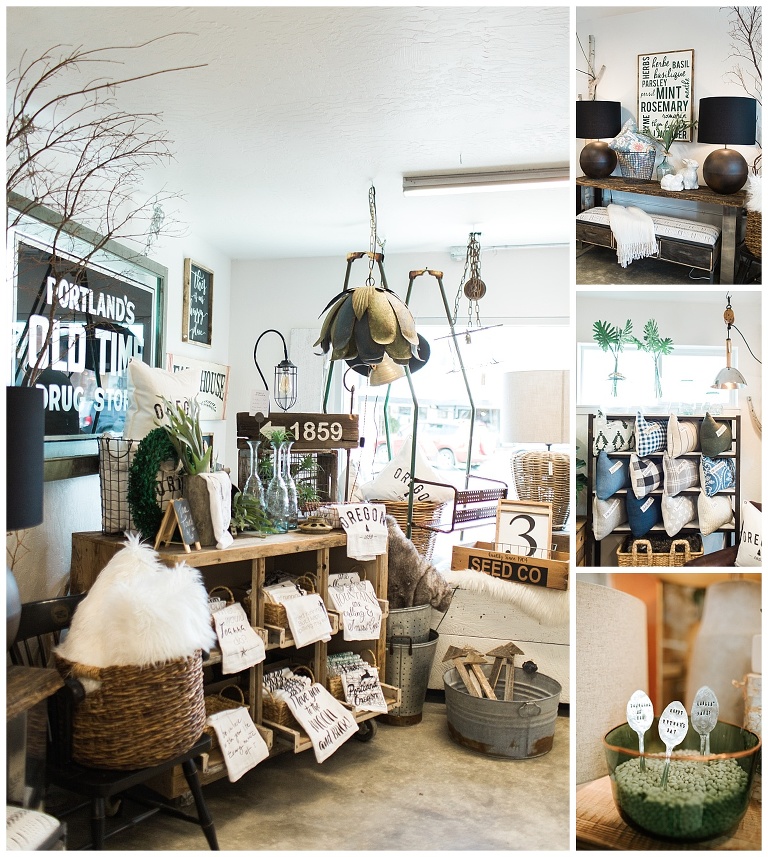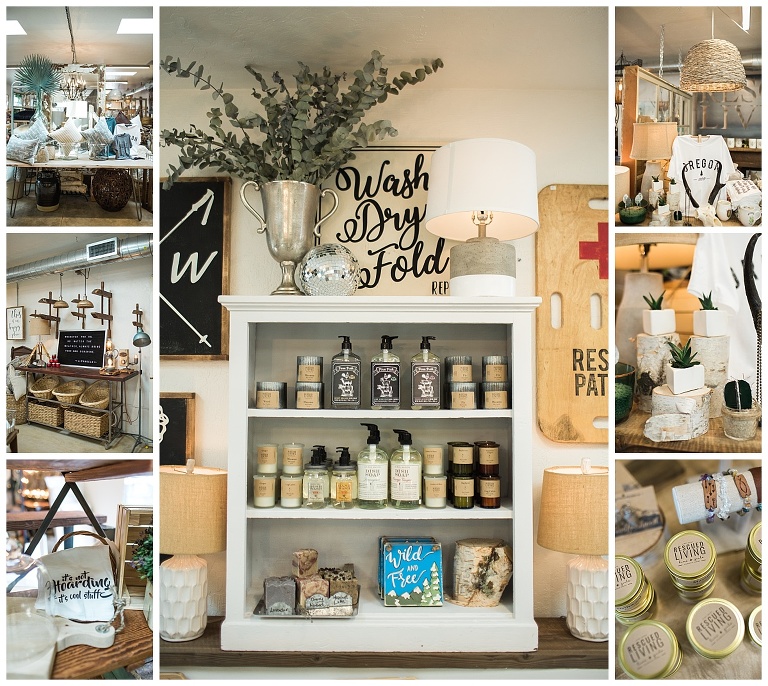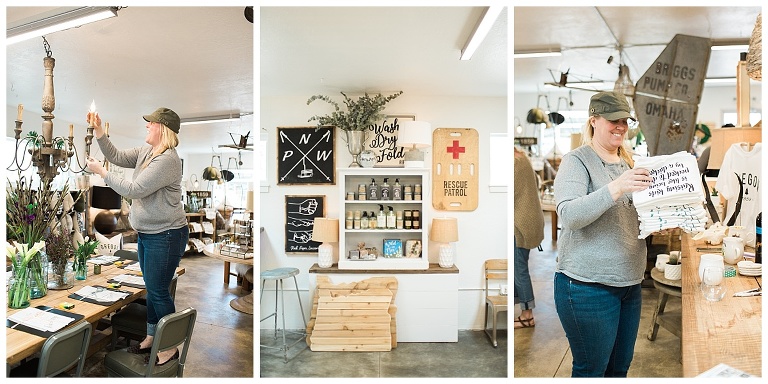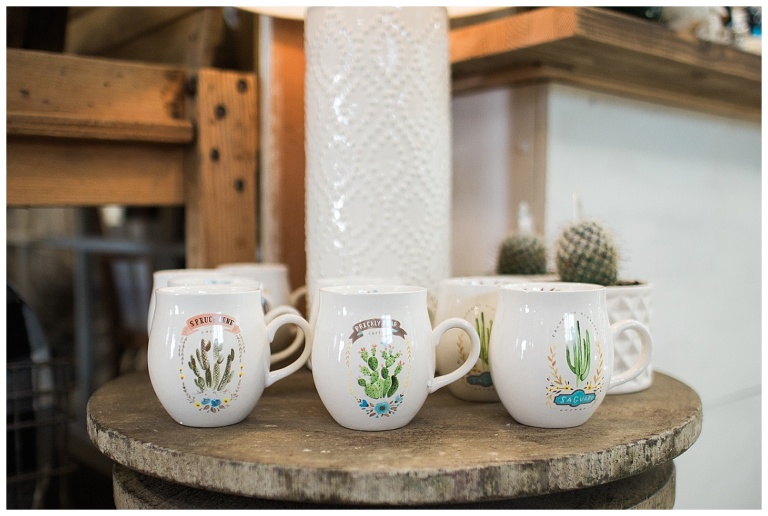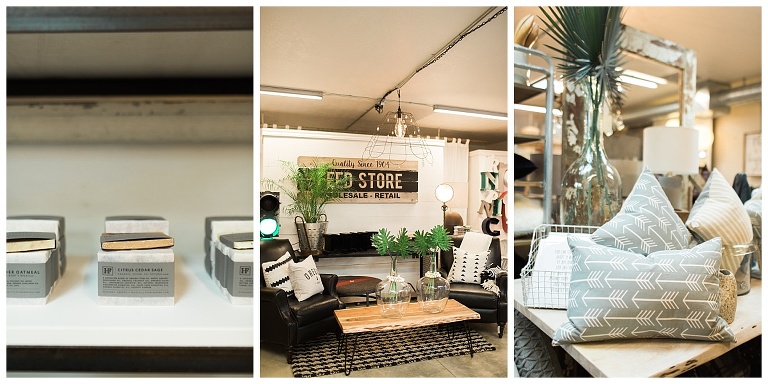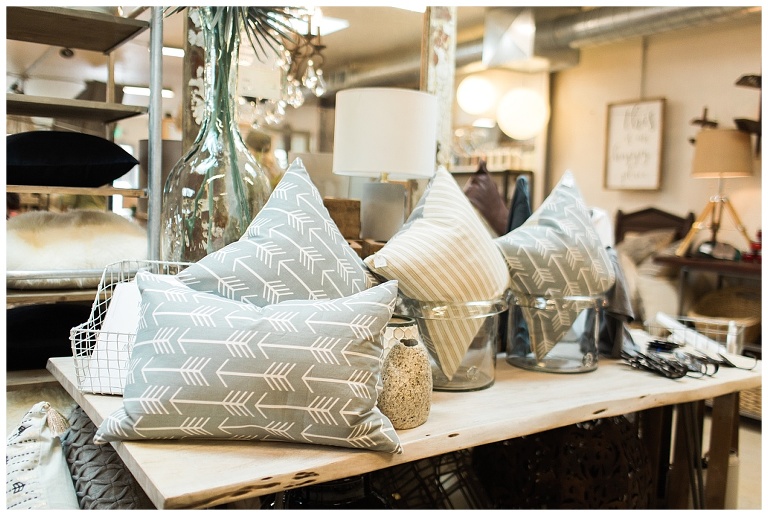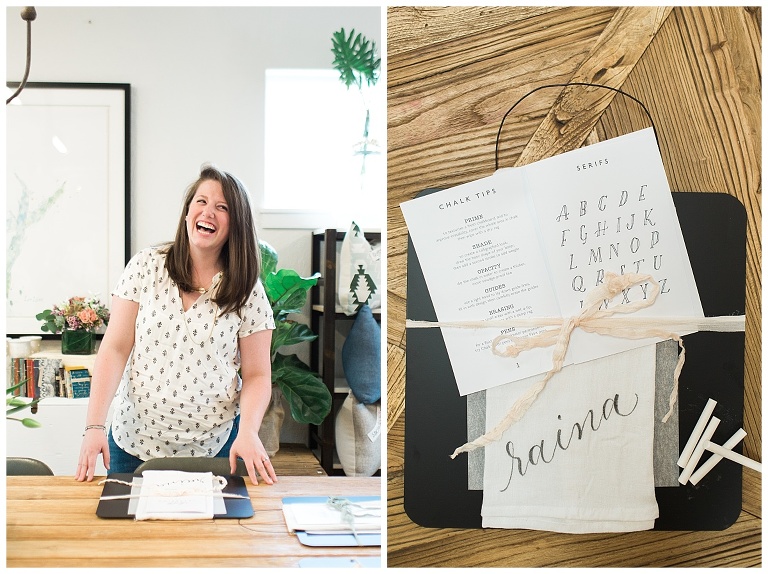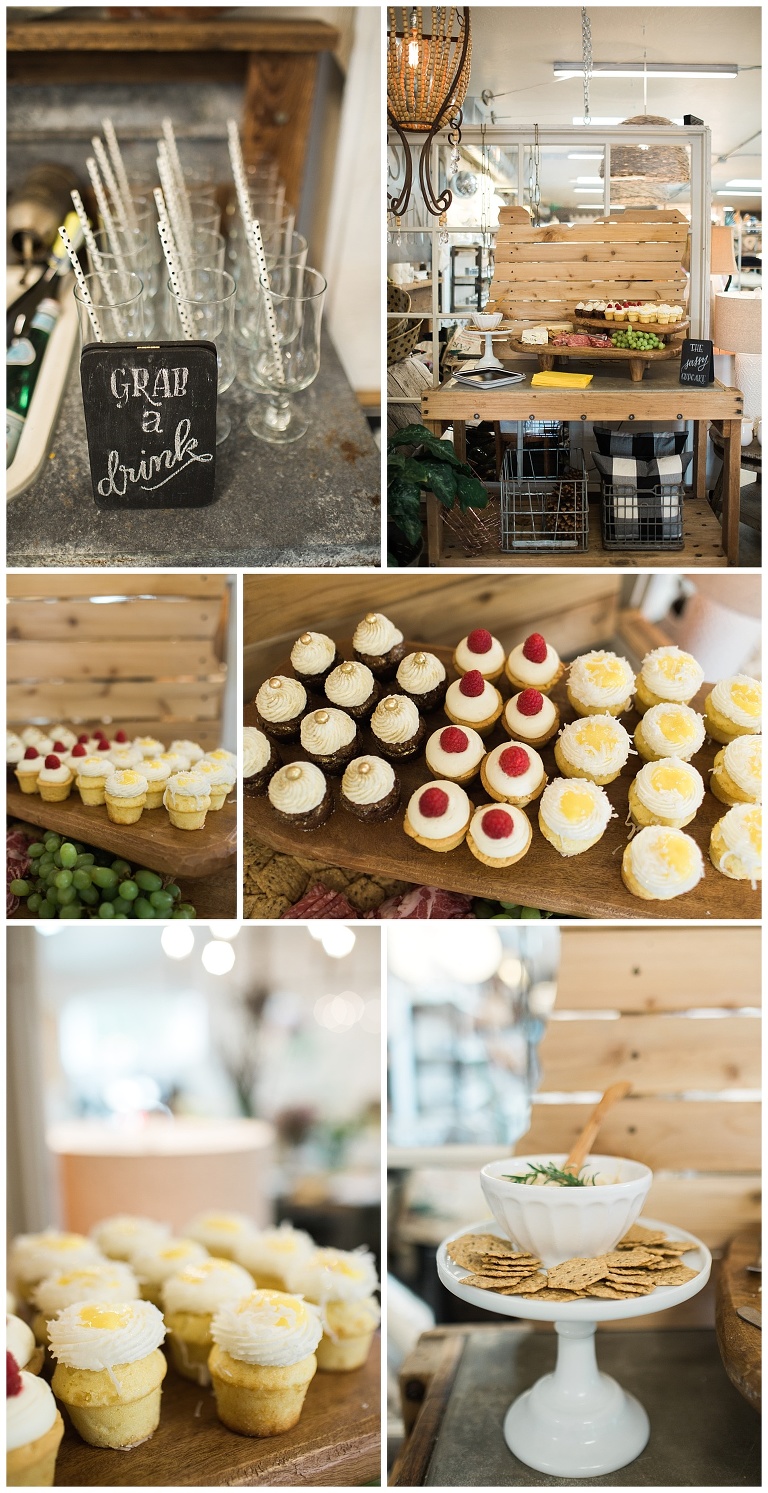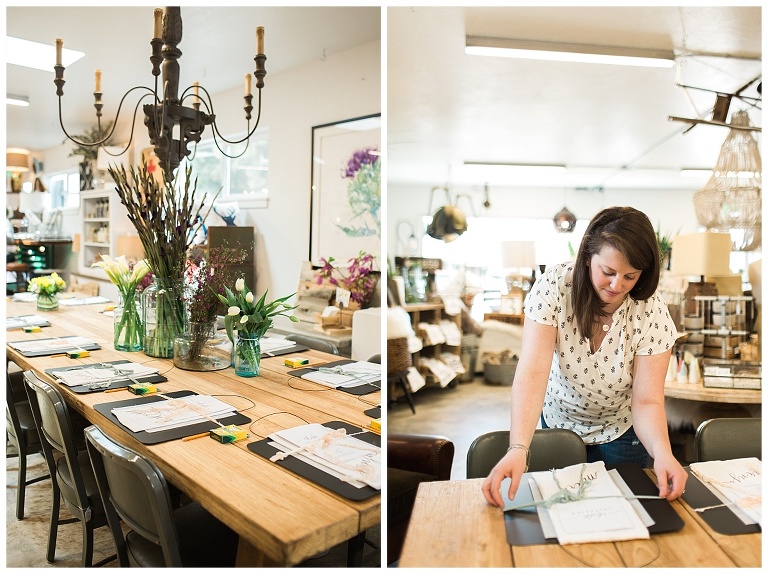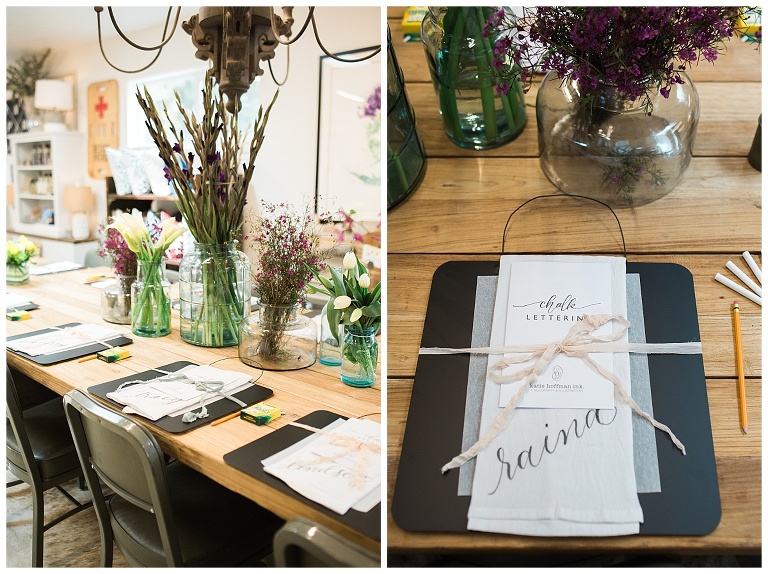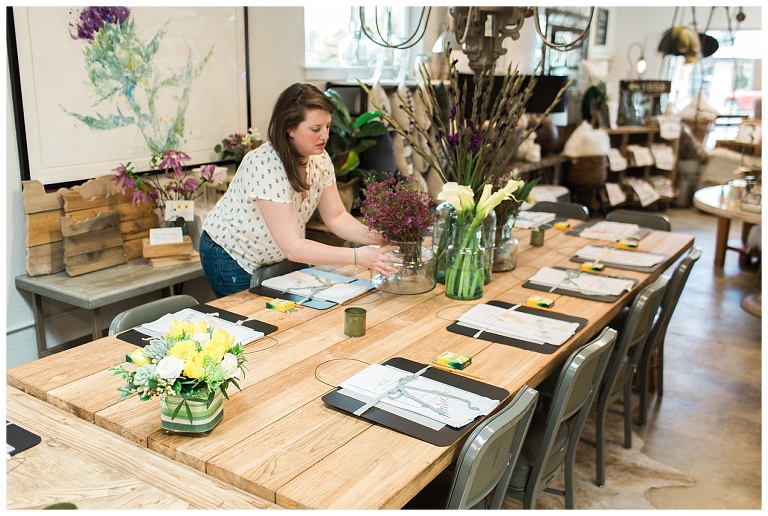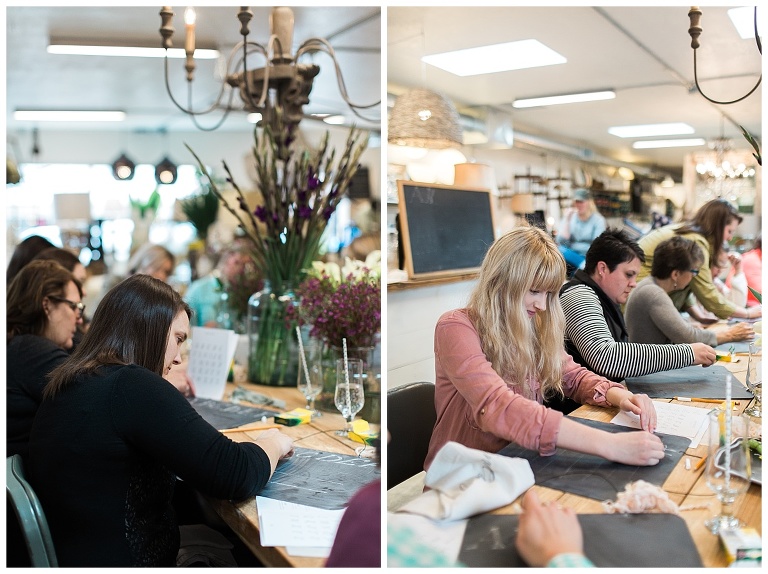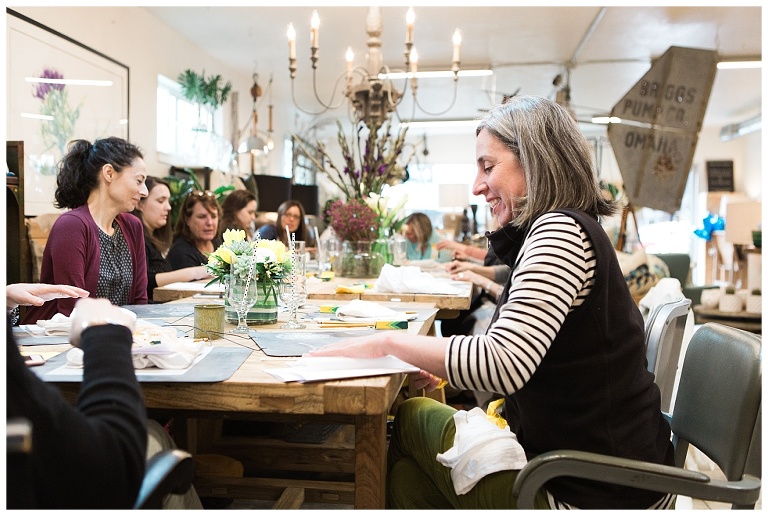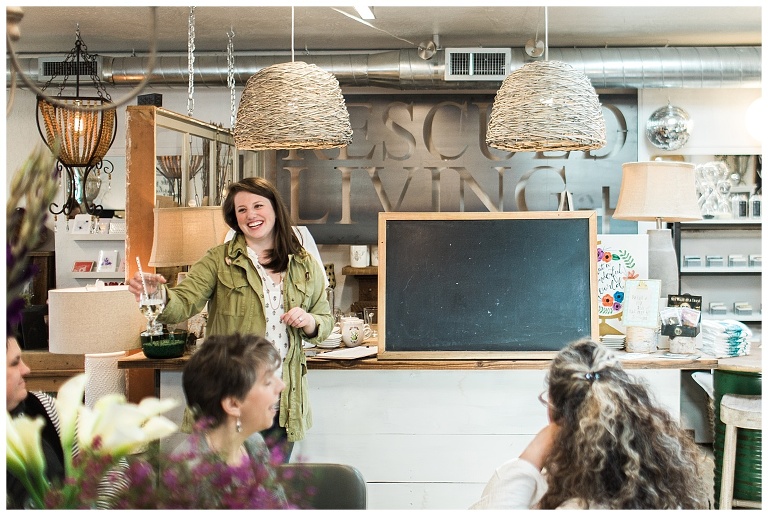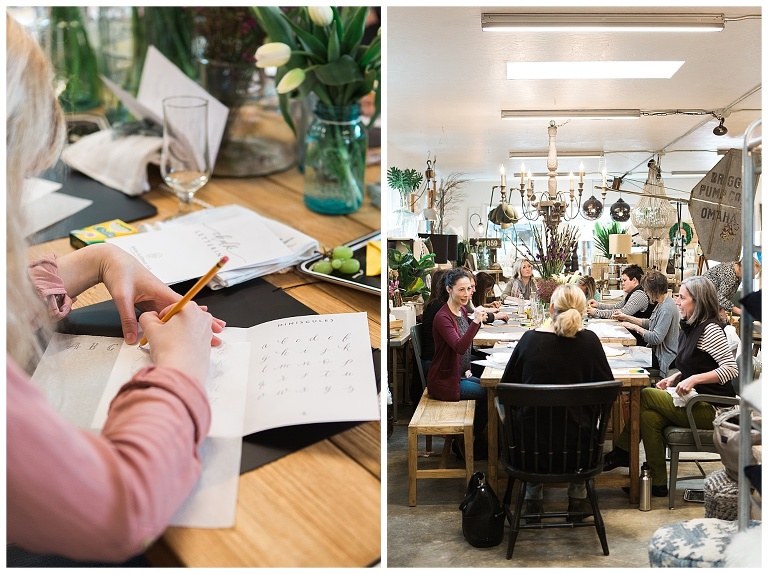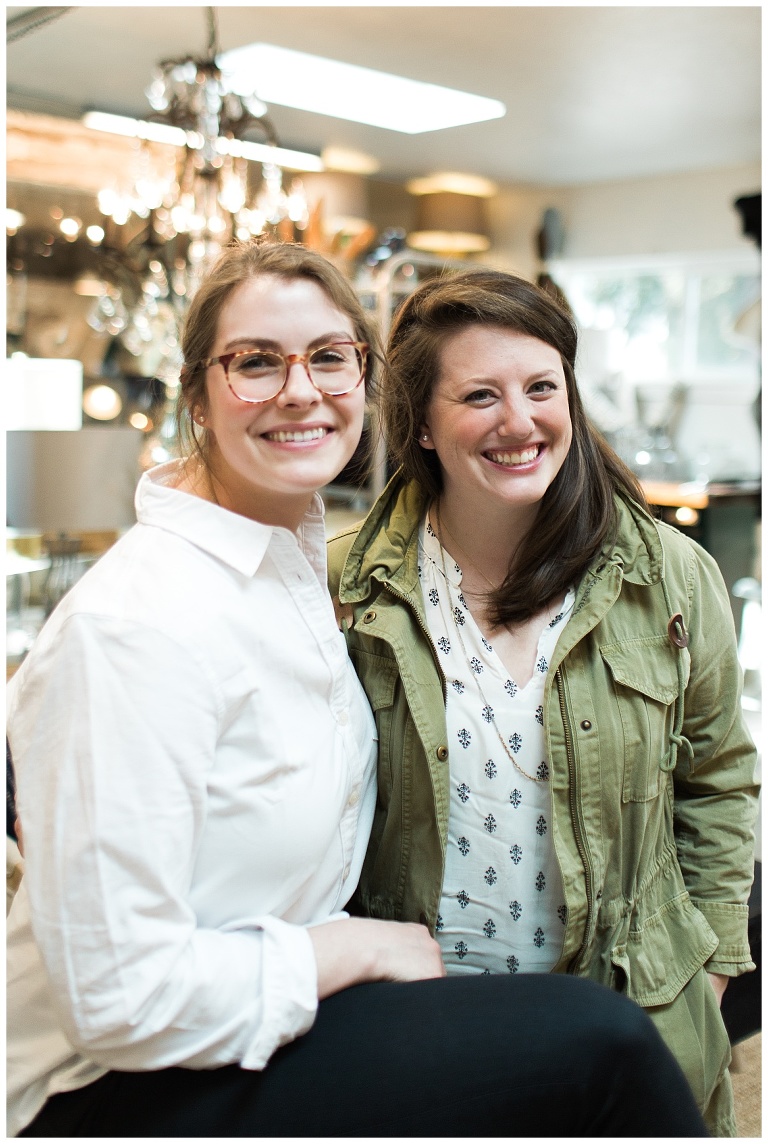 I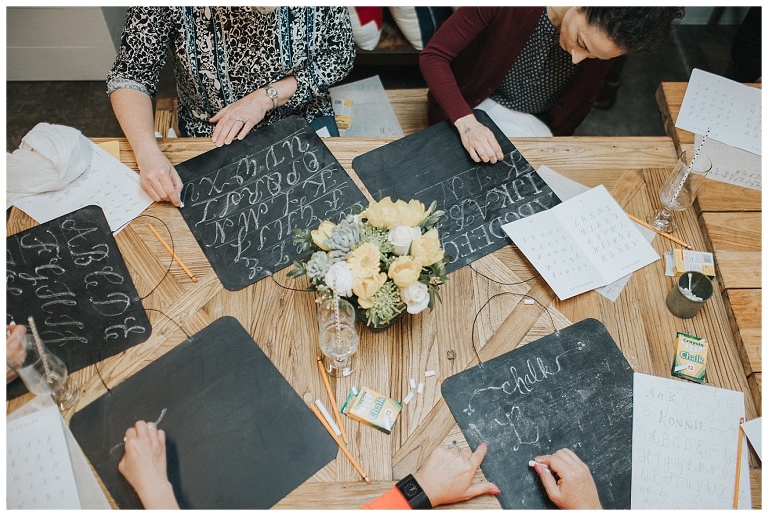 I had such a great time! Thanks for having me gals and for the yummy cupcakes from Sassy Cupcake!
Doing this got me thinking about how much fun it would be to do more "shop session" or "Meet the Maker" session. If you're interest in a Session let me know! I would love to chat with you!
Ben + Marie
August 13th, 2016
Mt. Pisgah, Oregon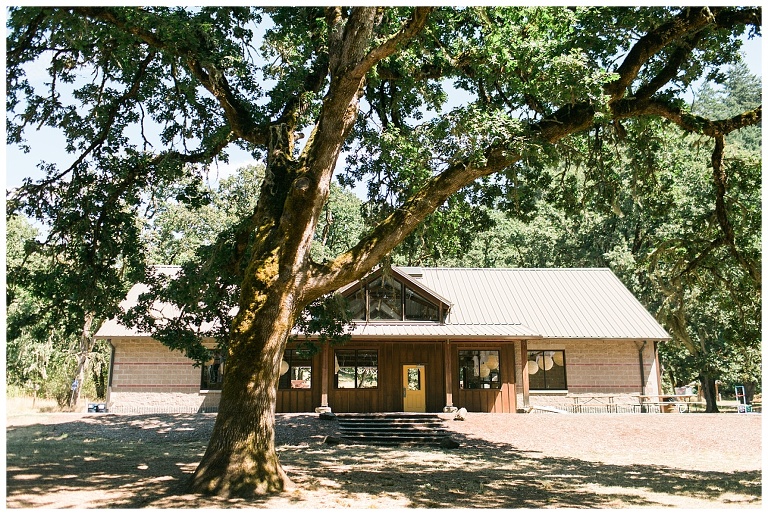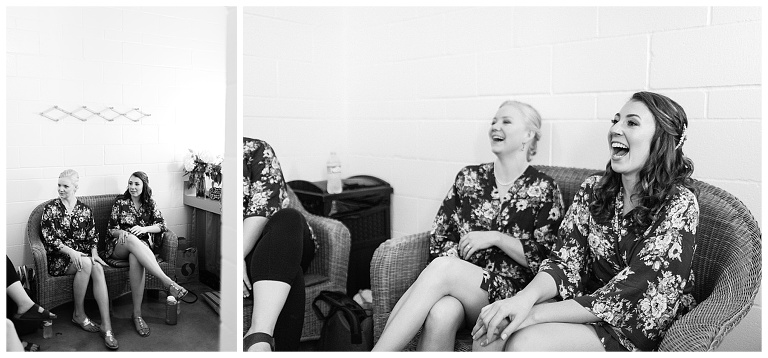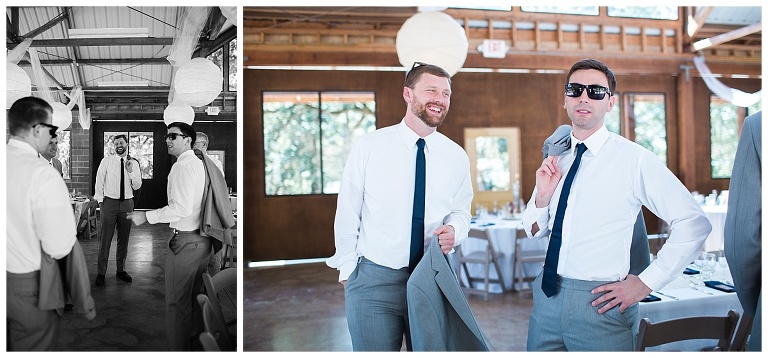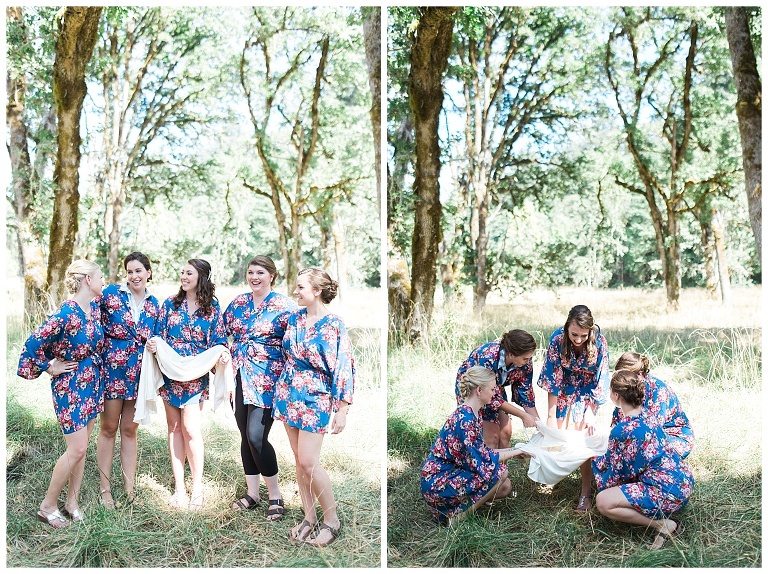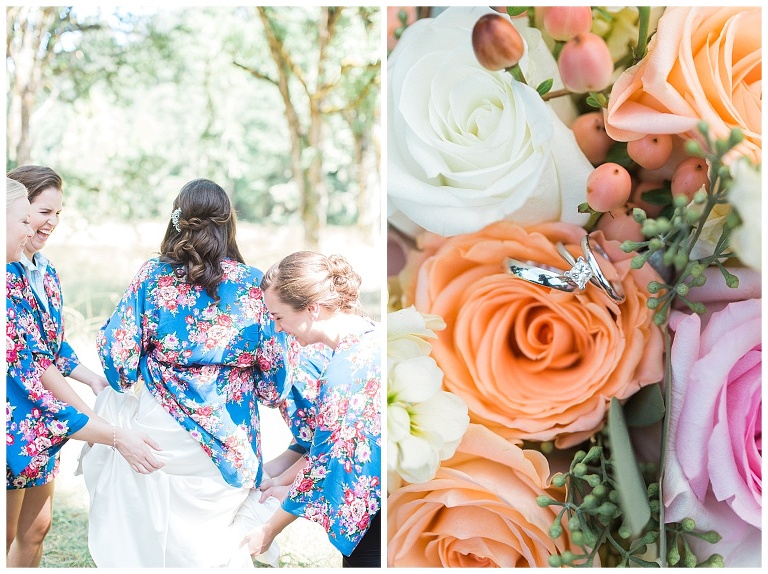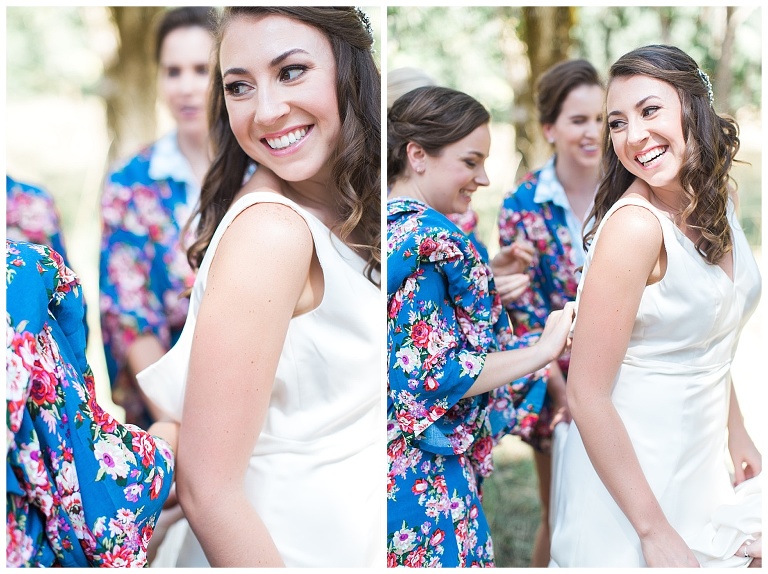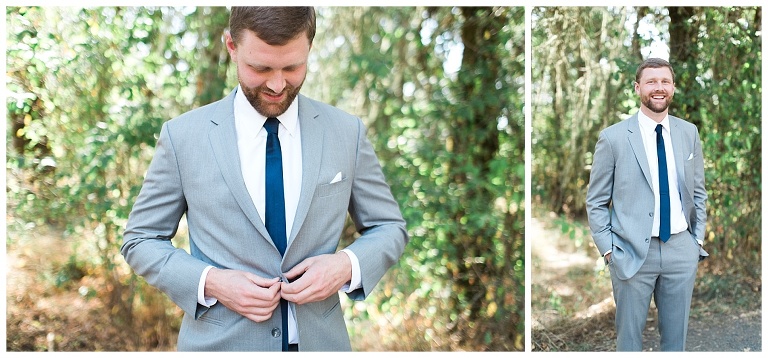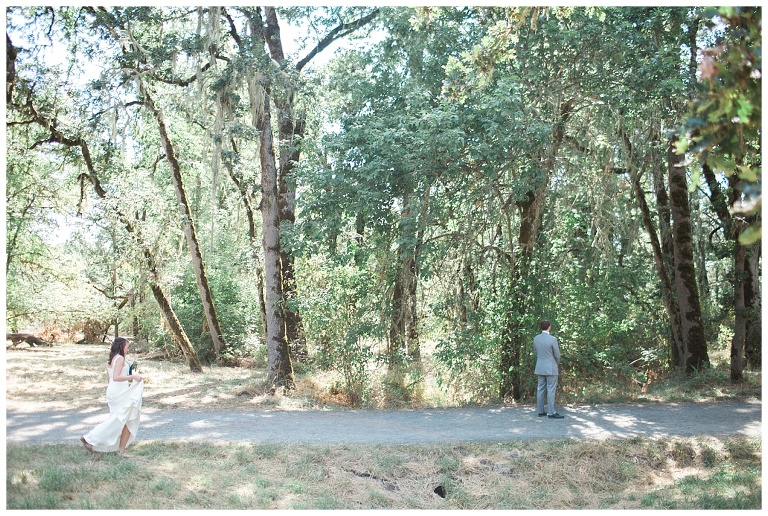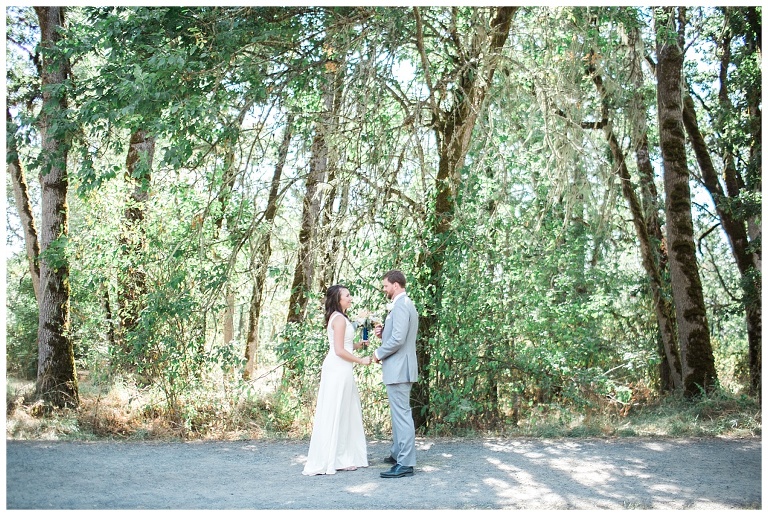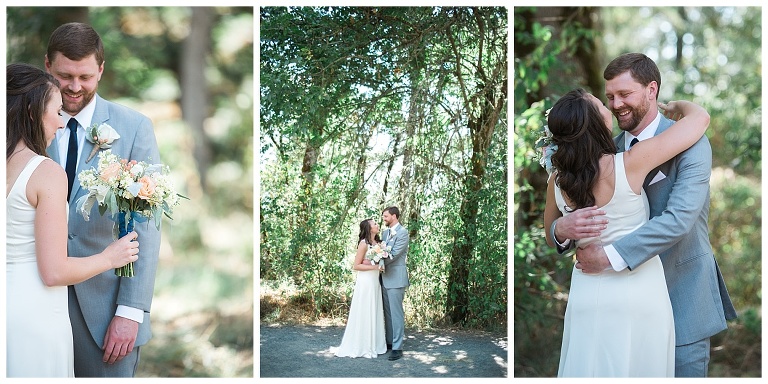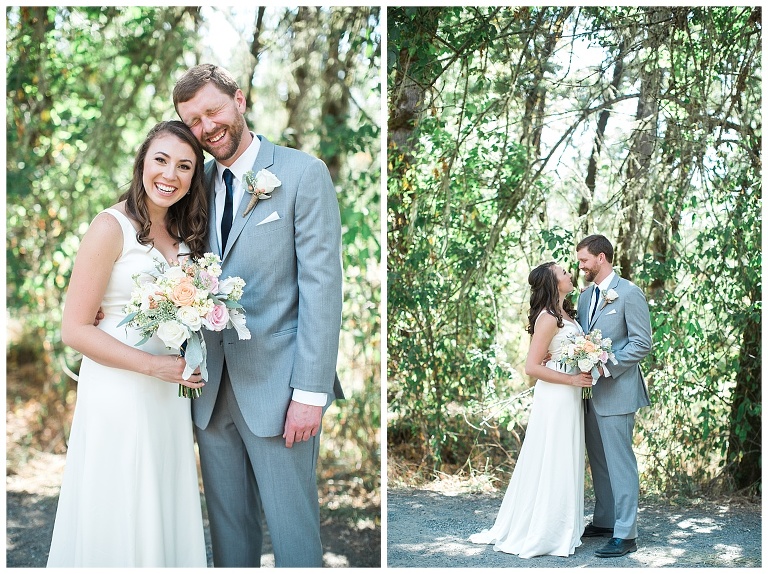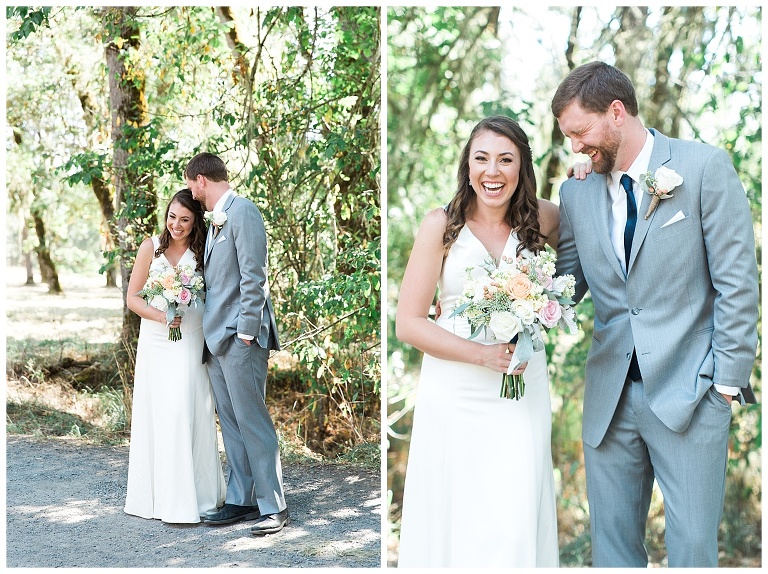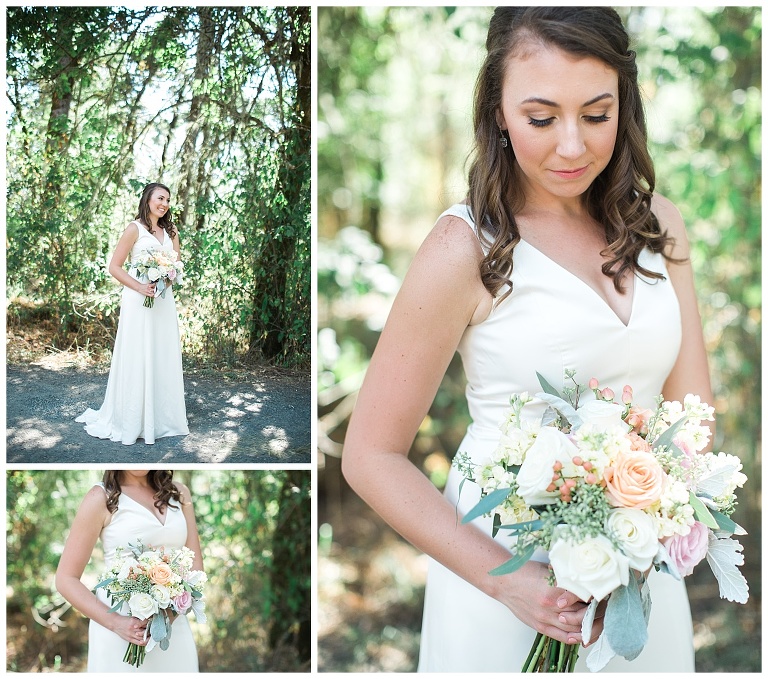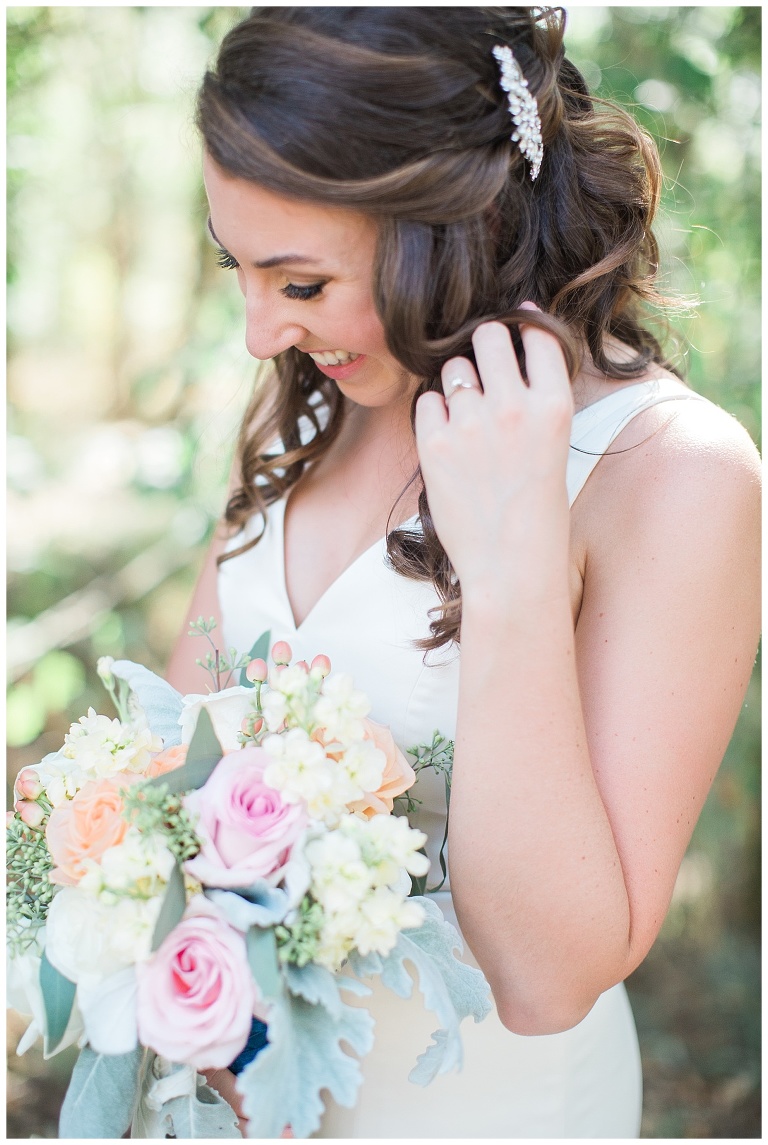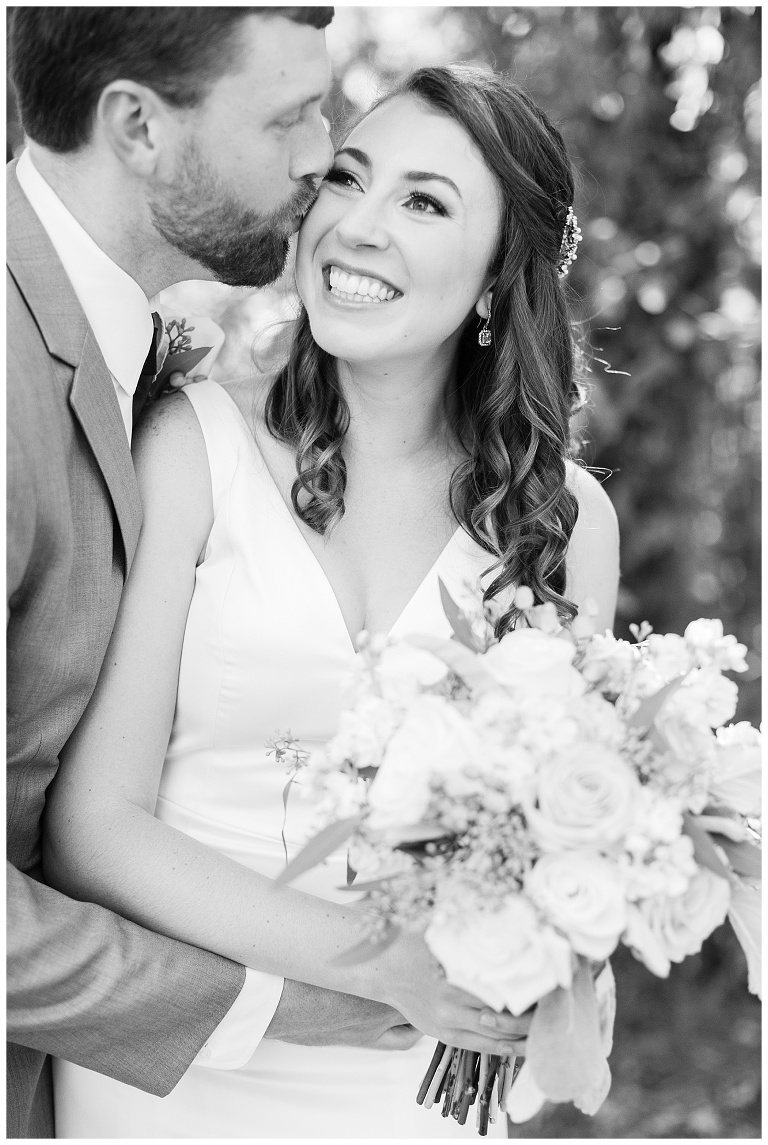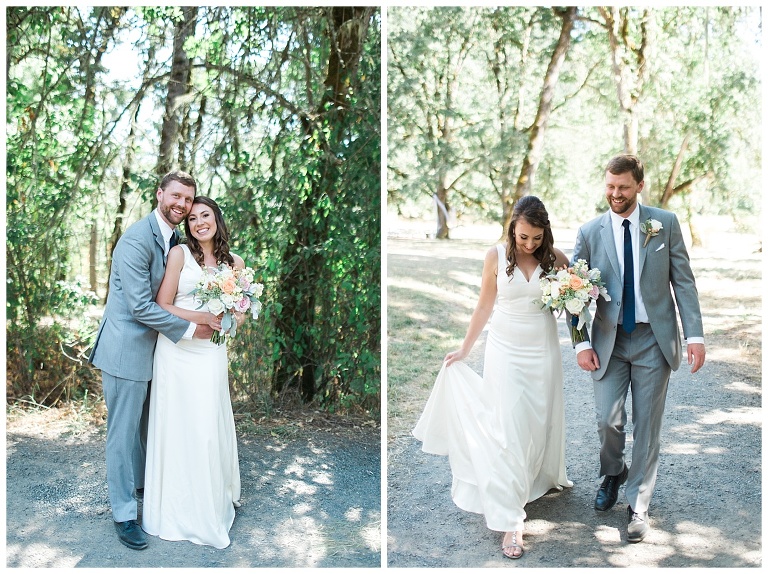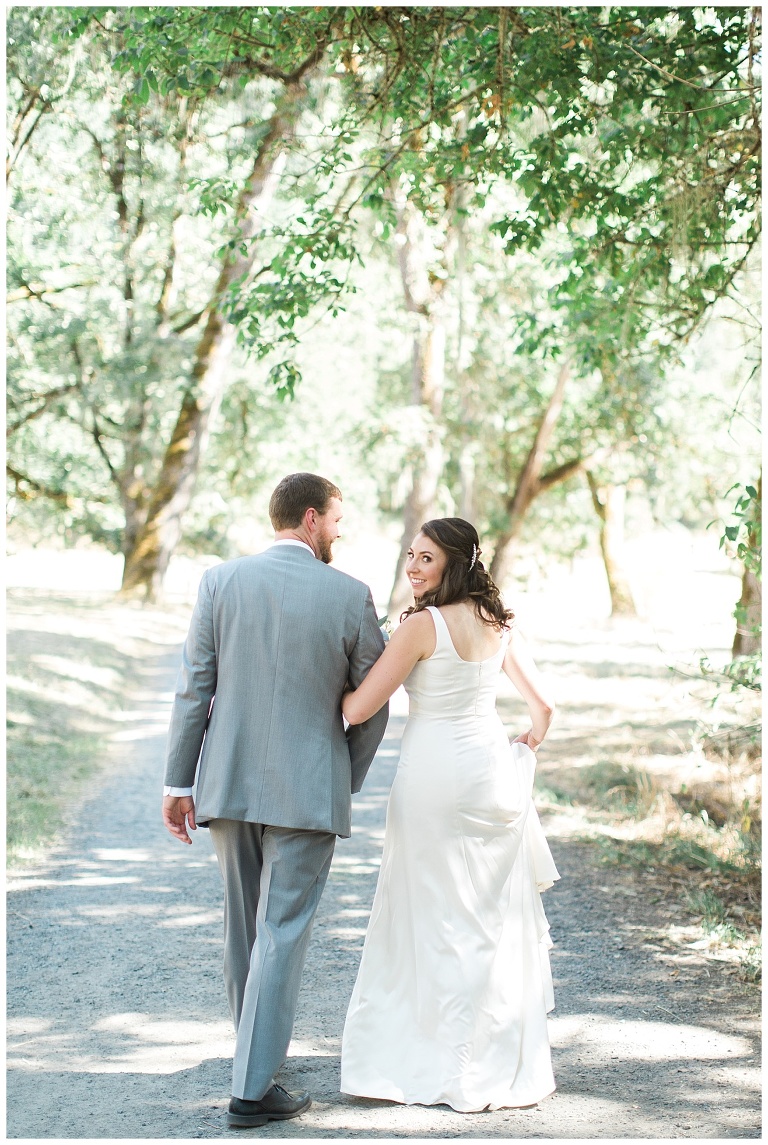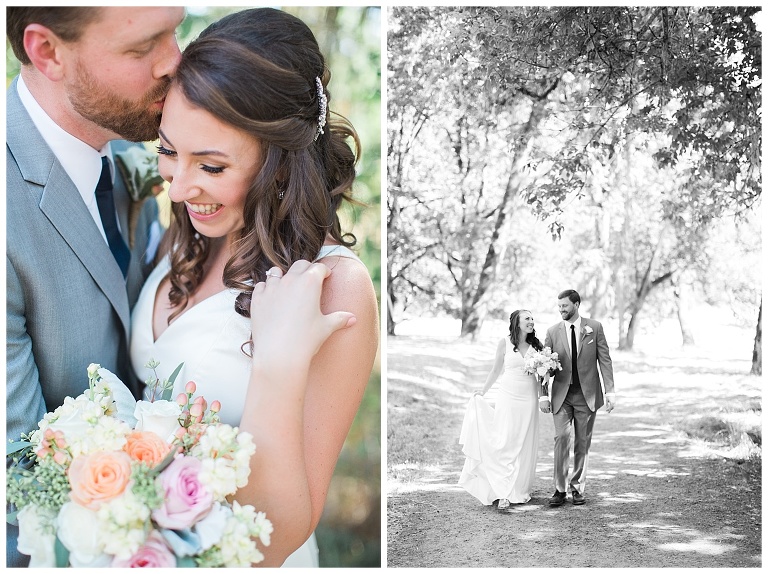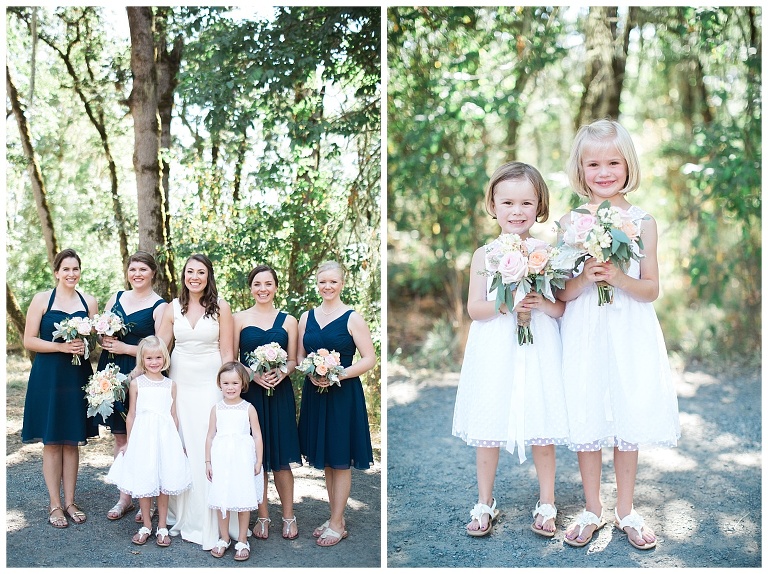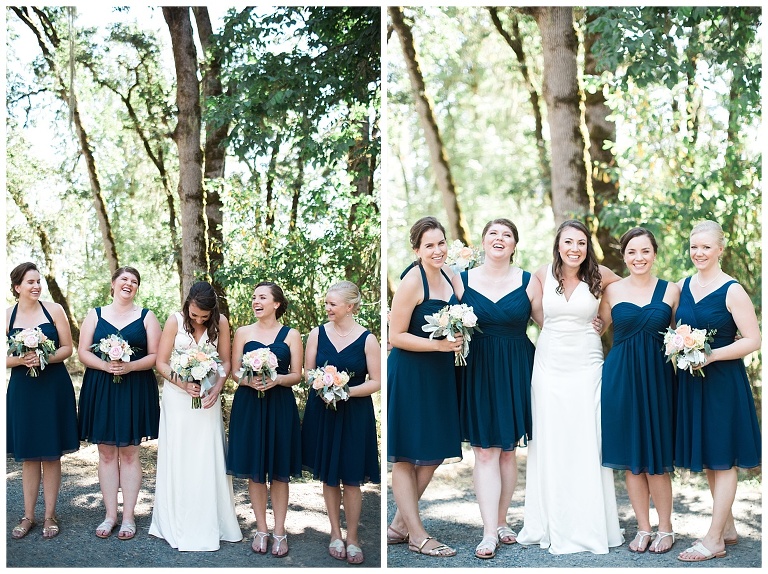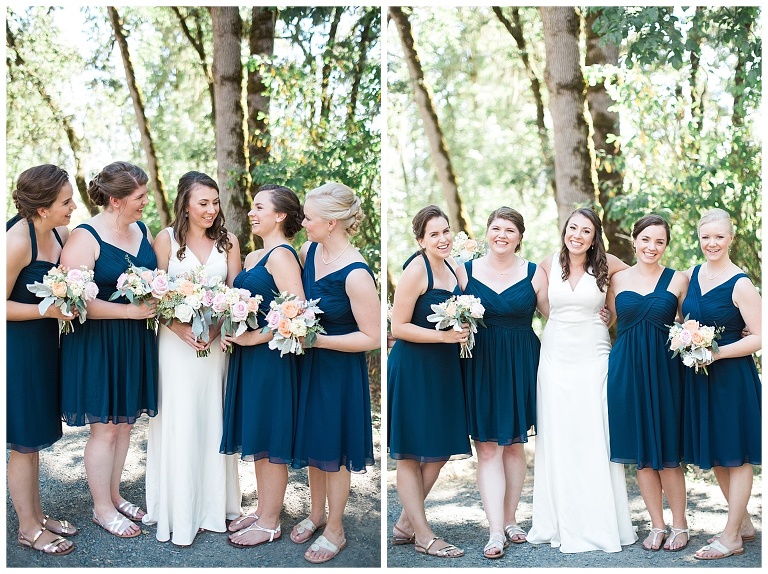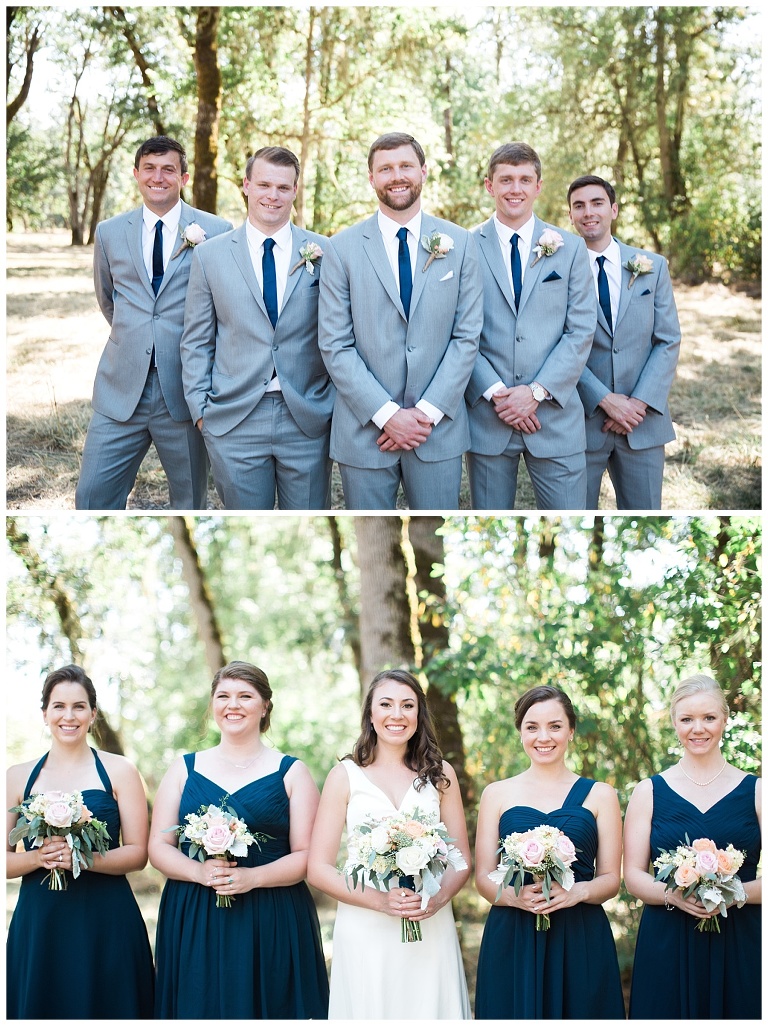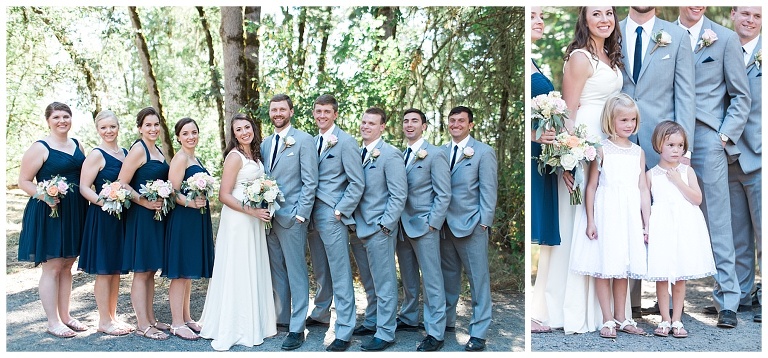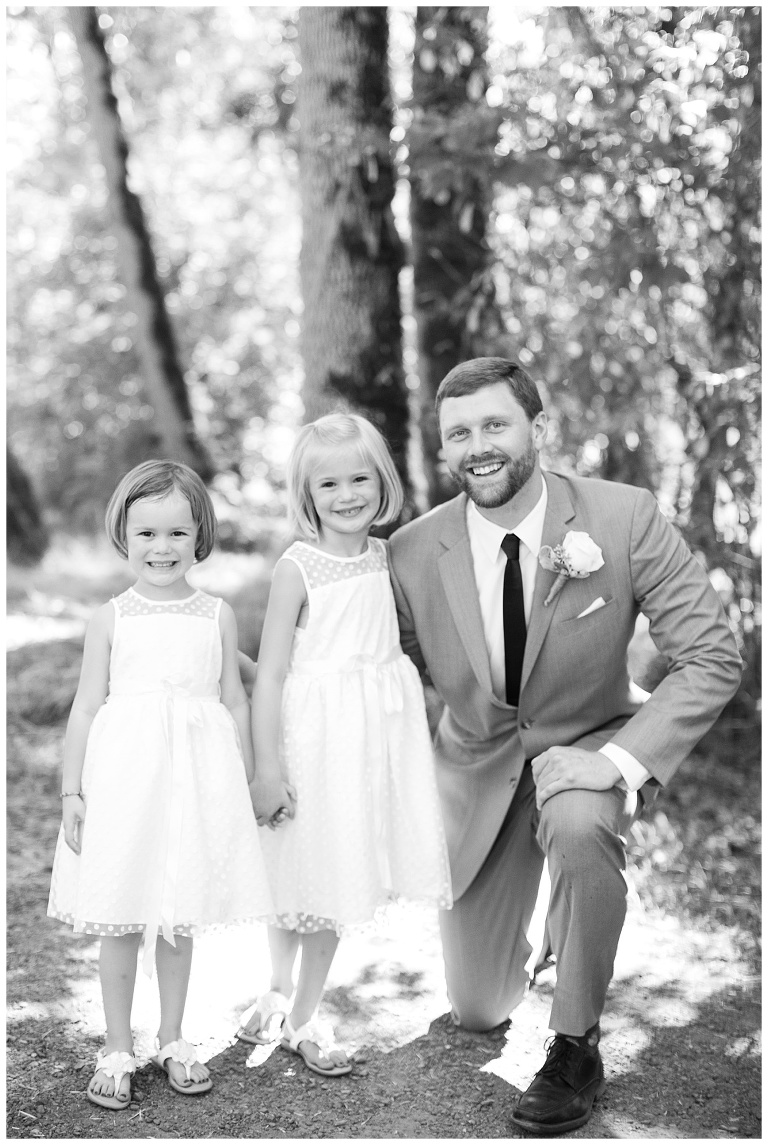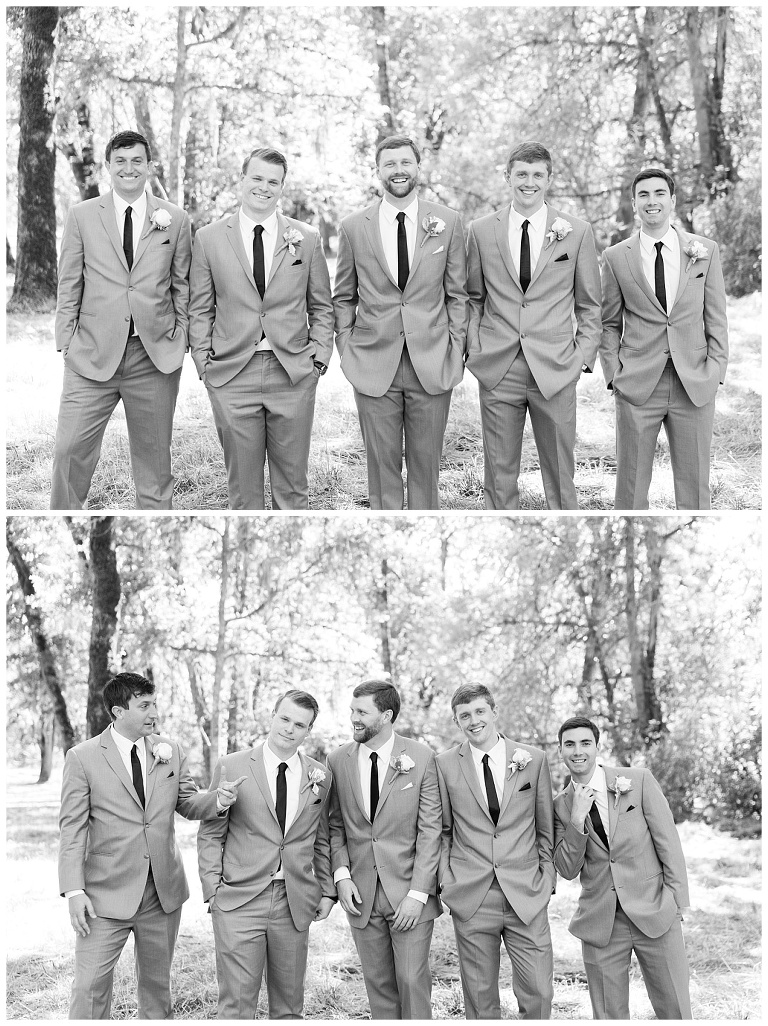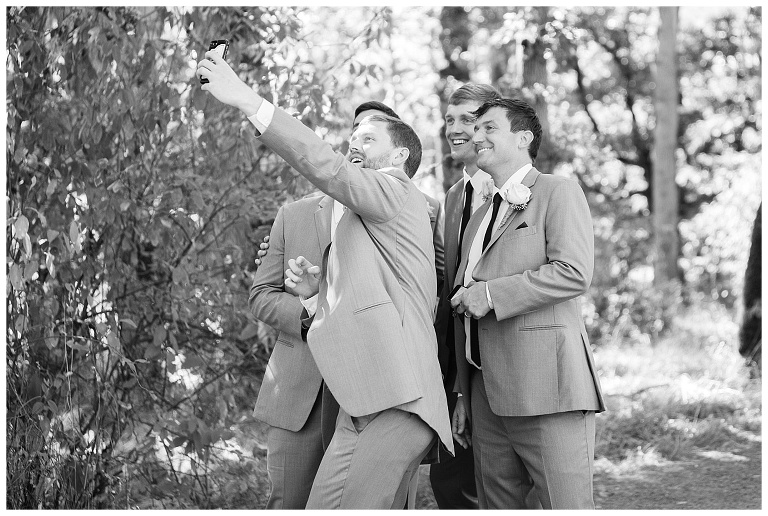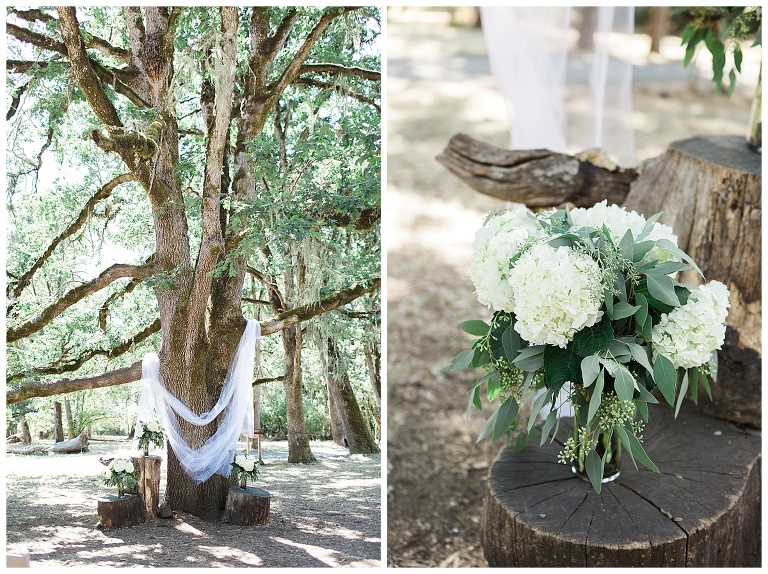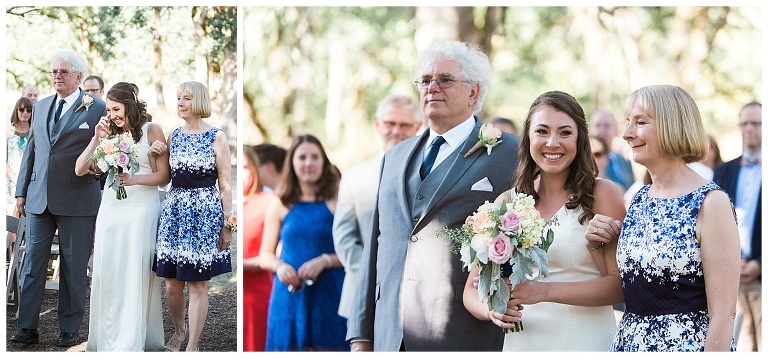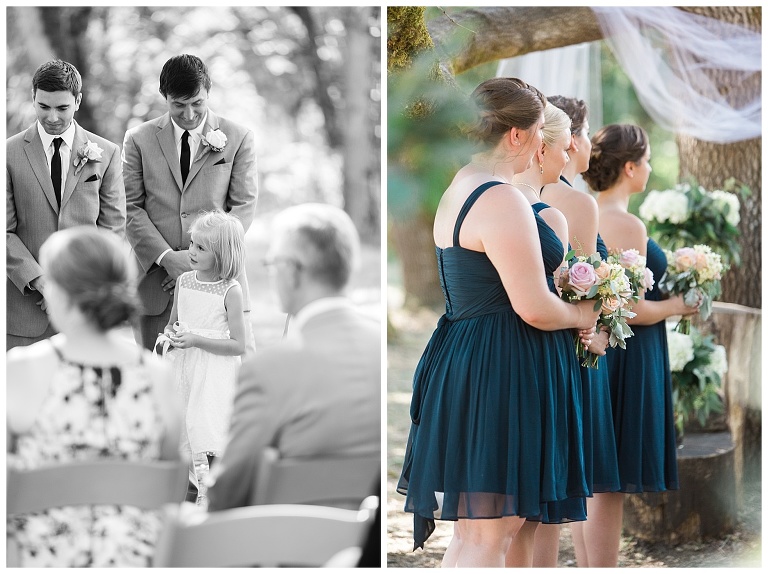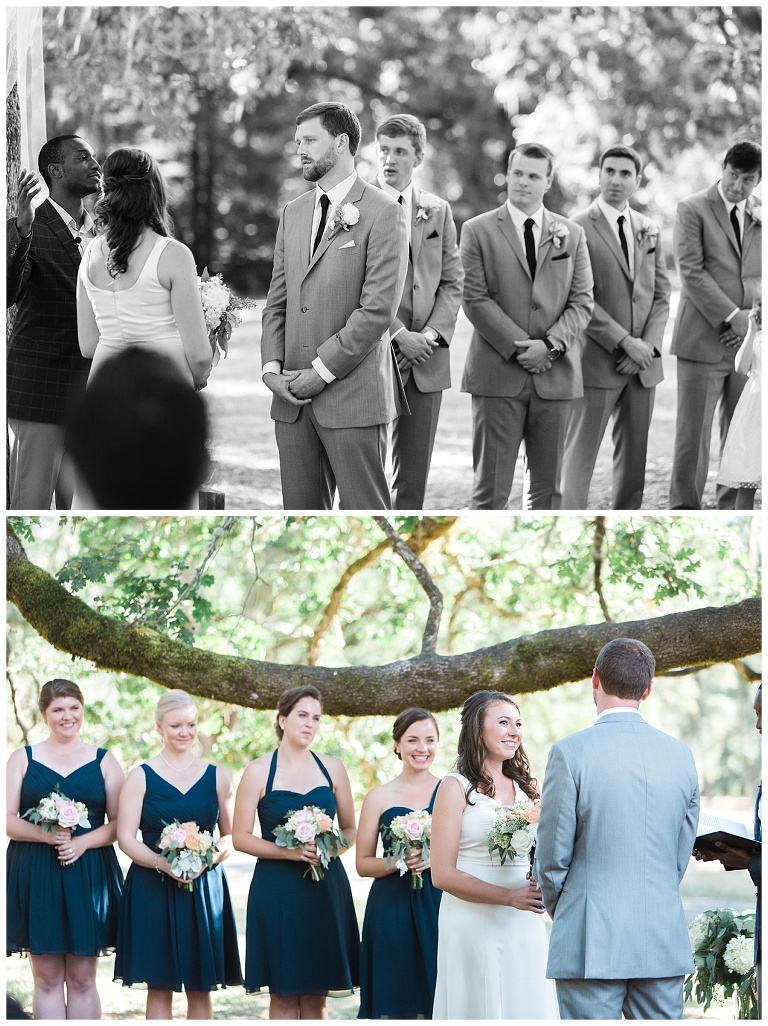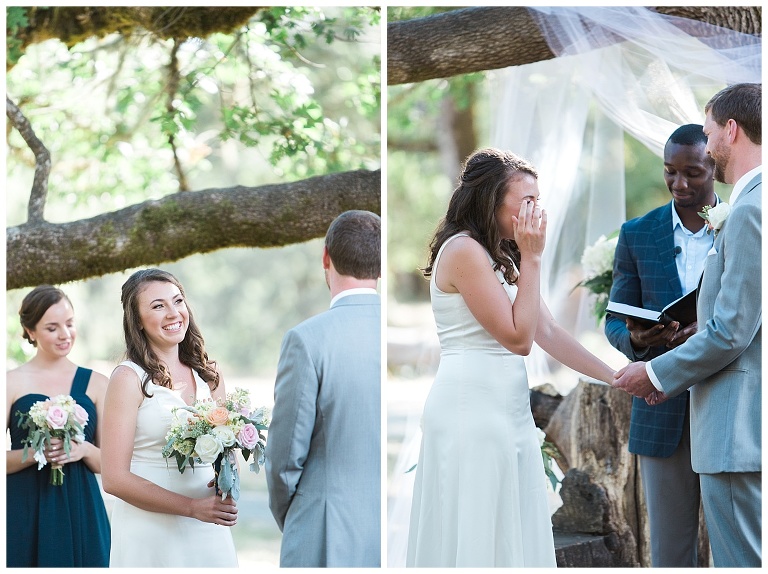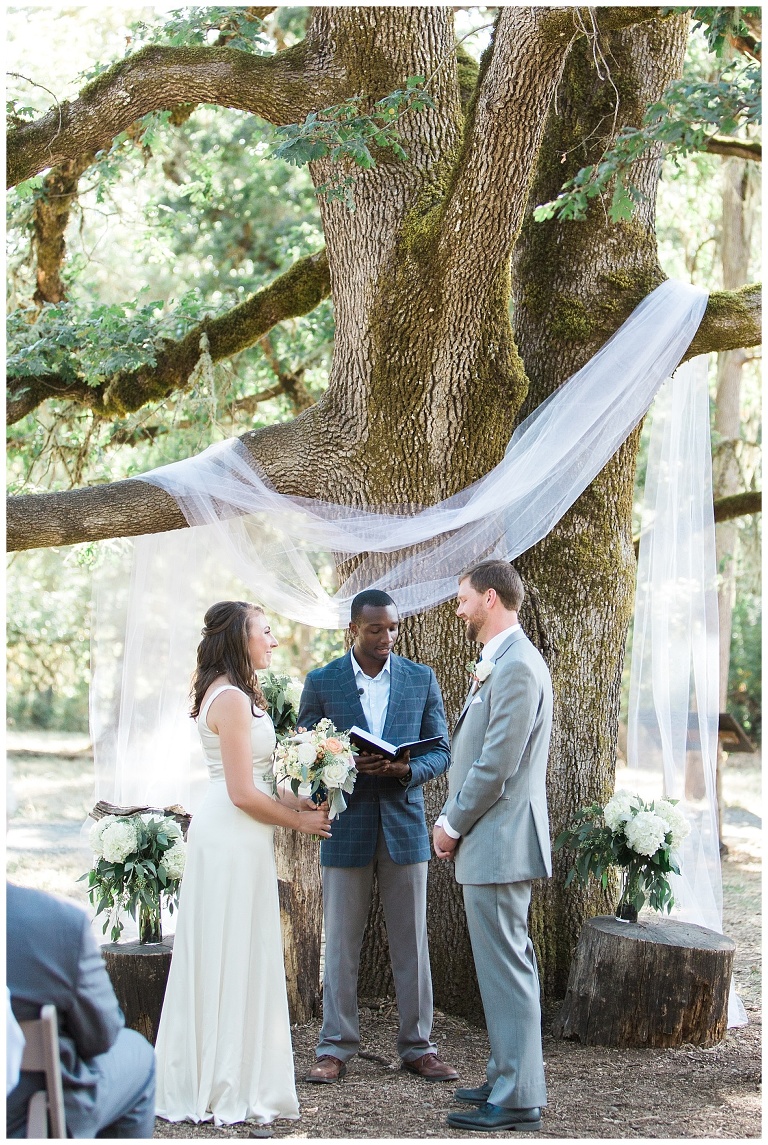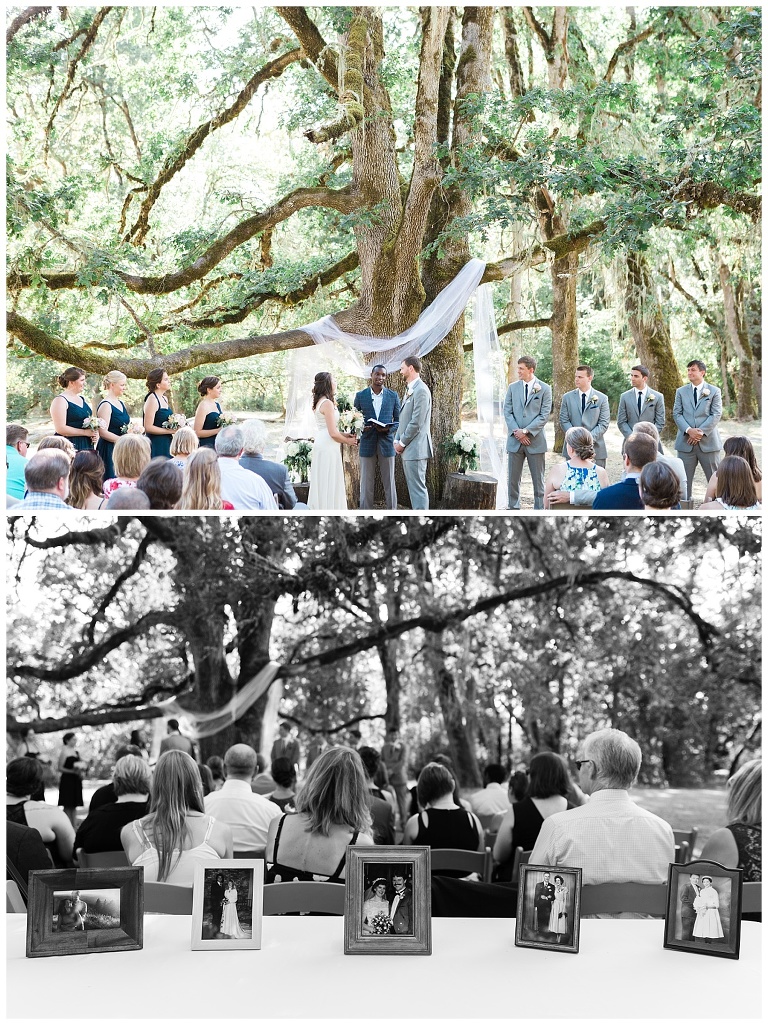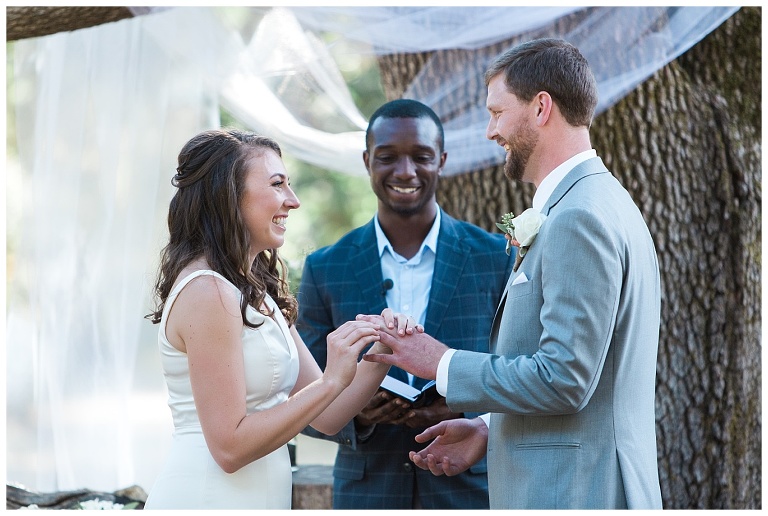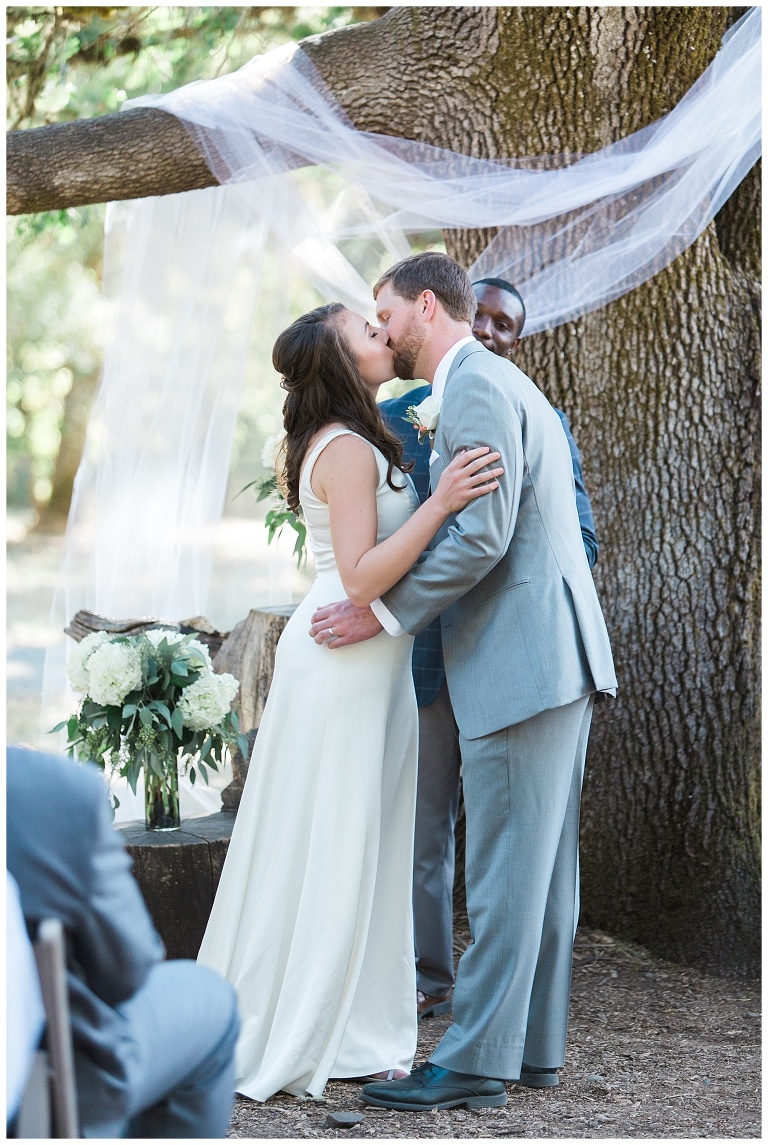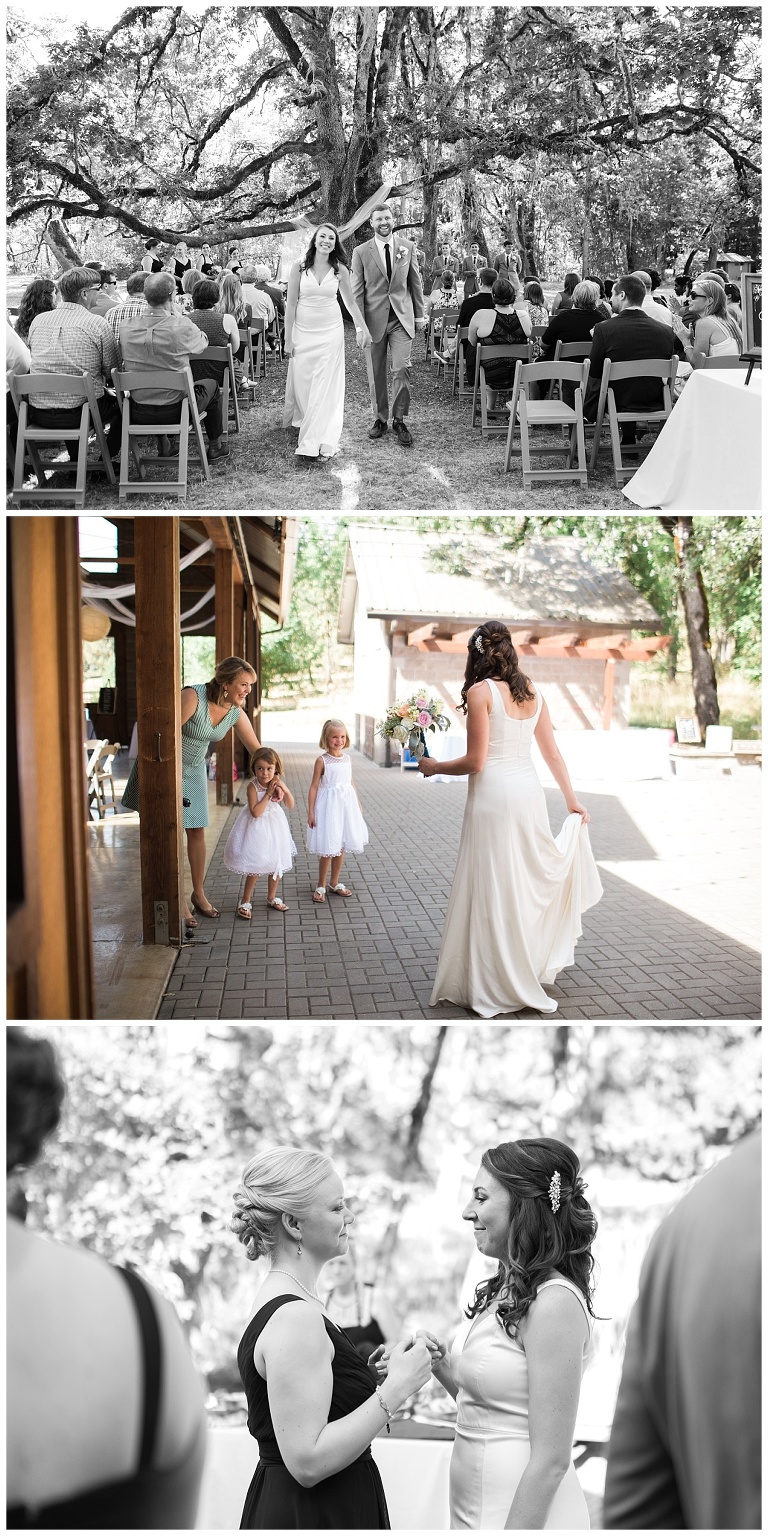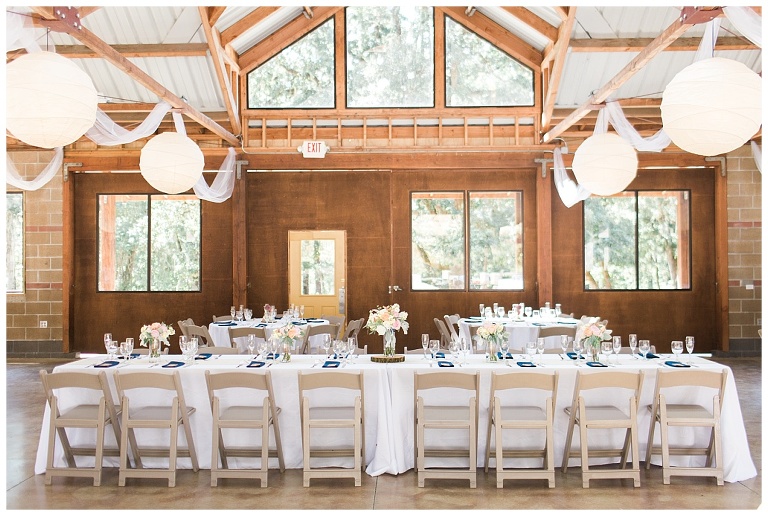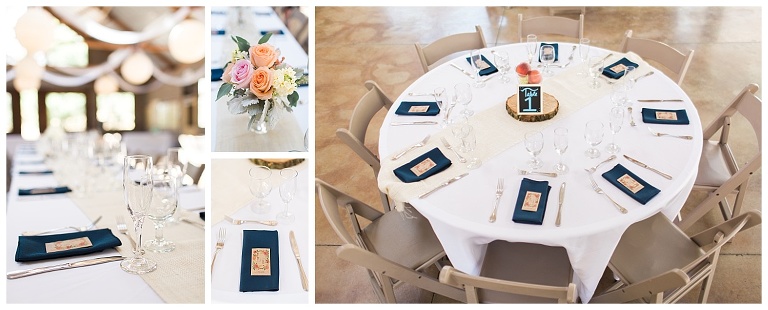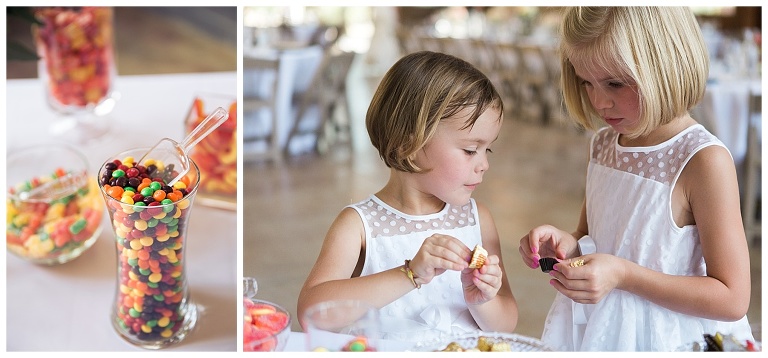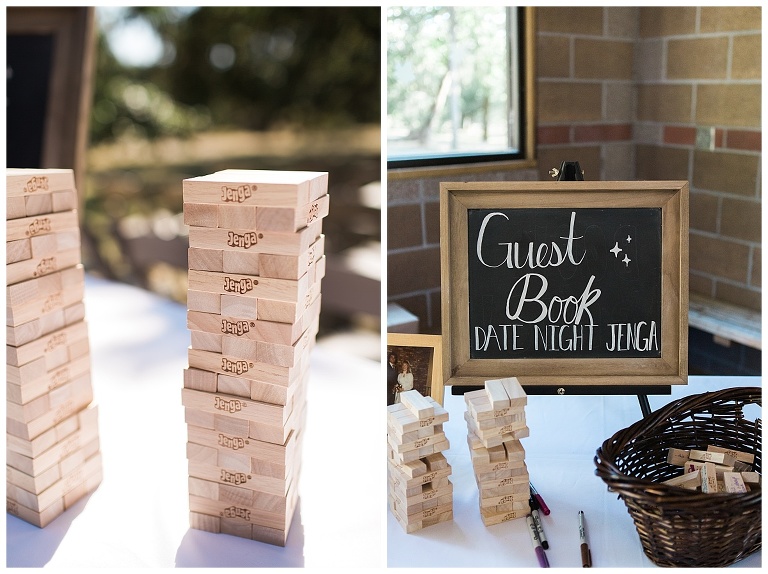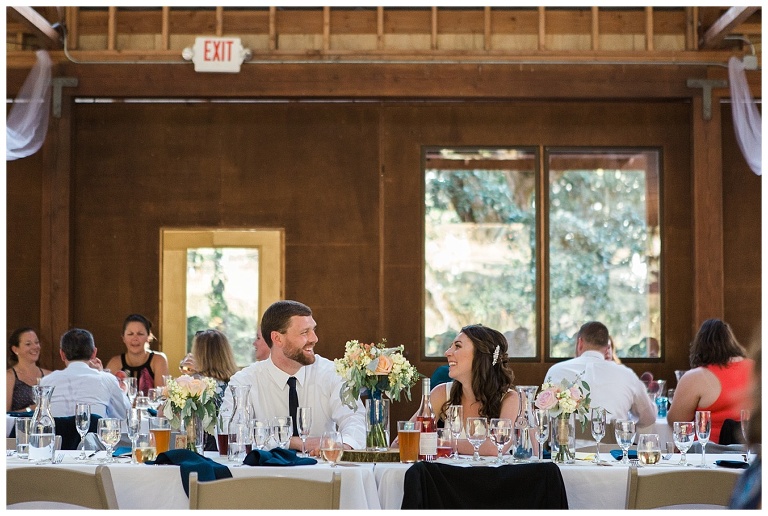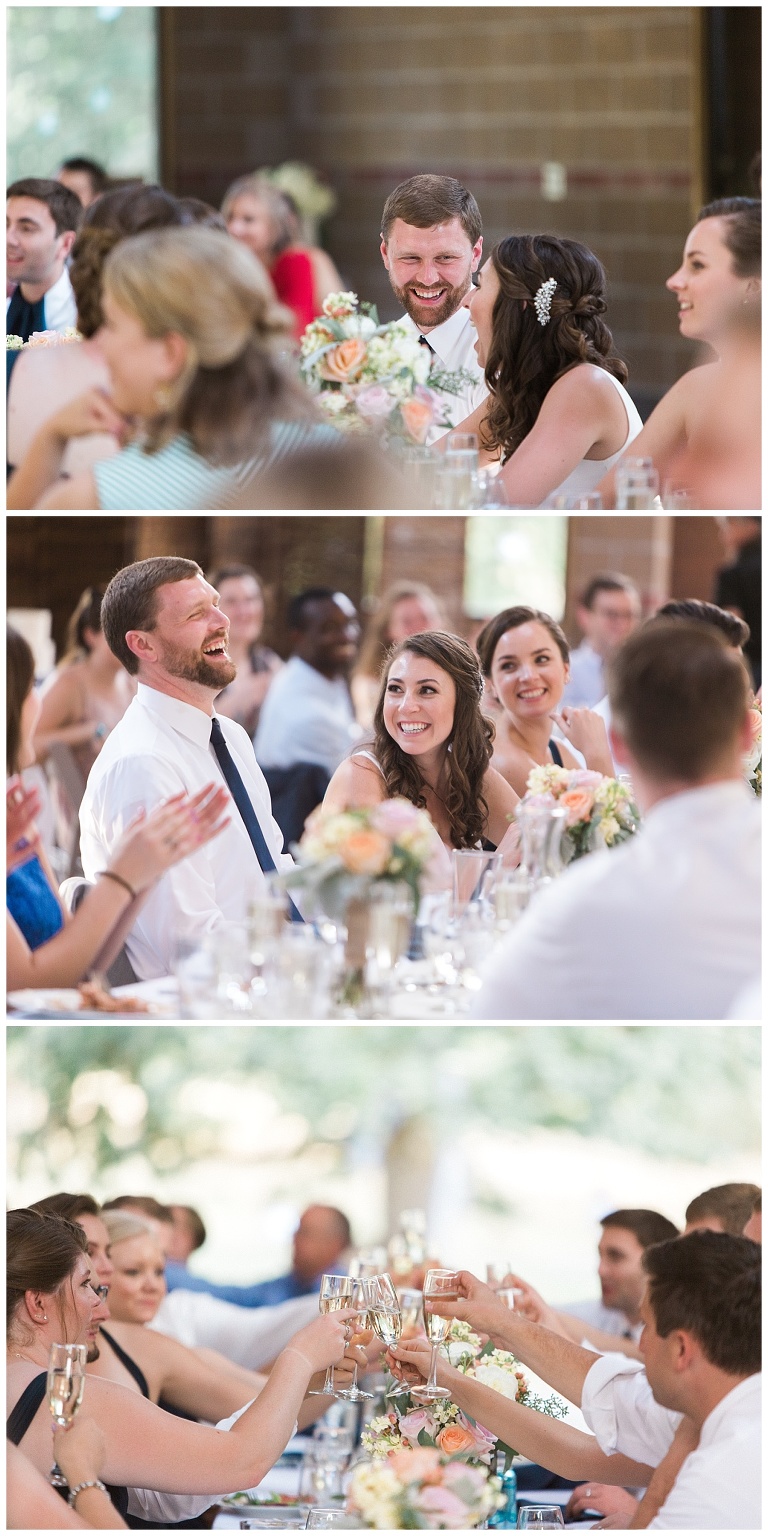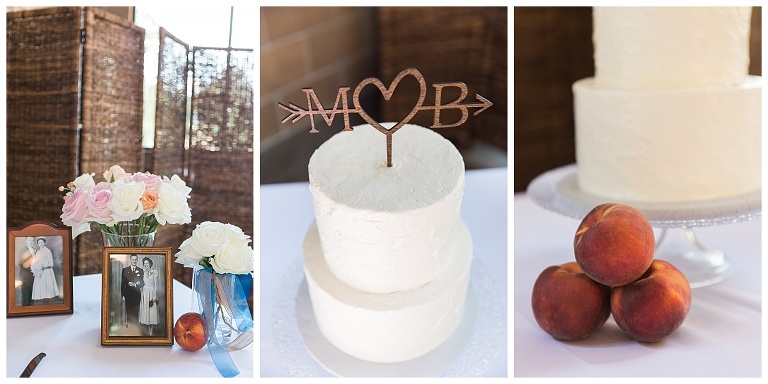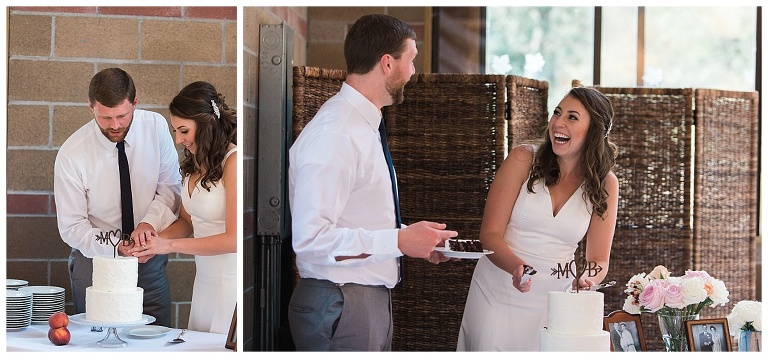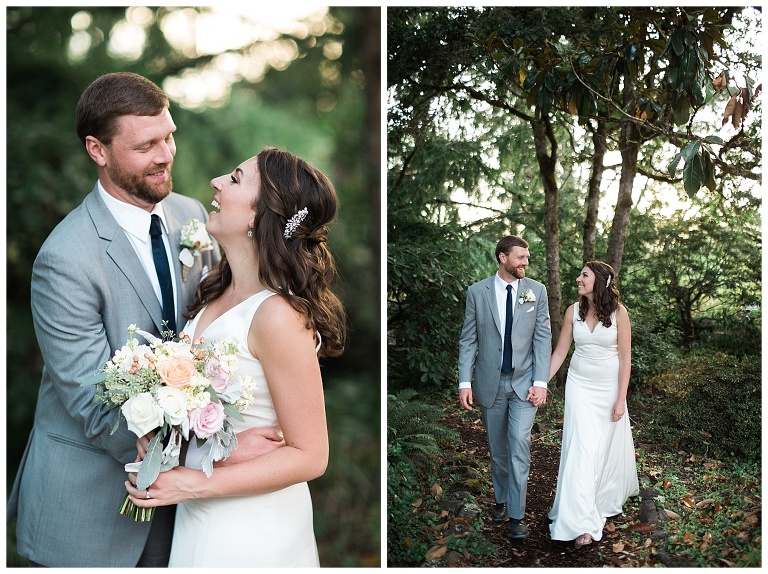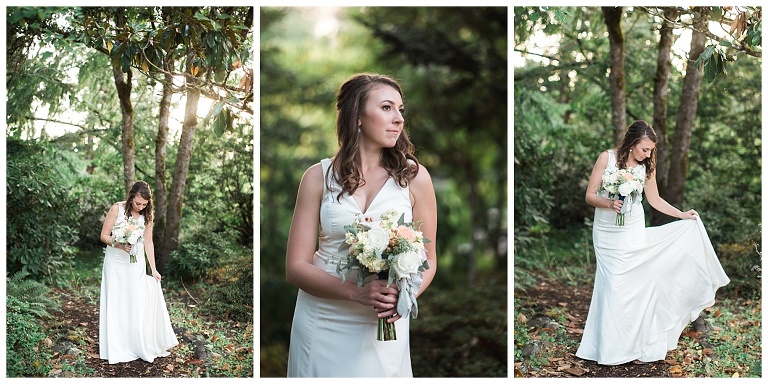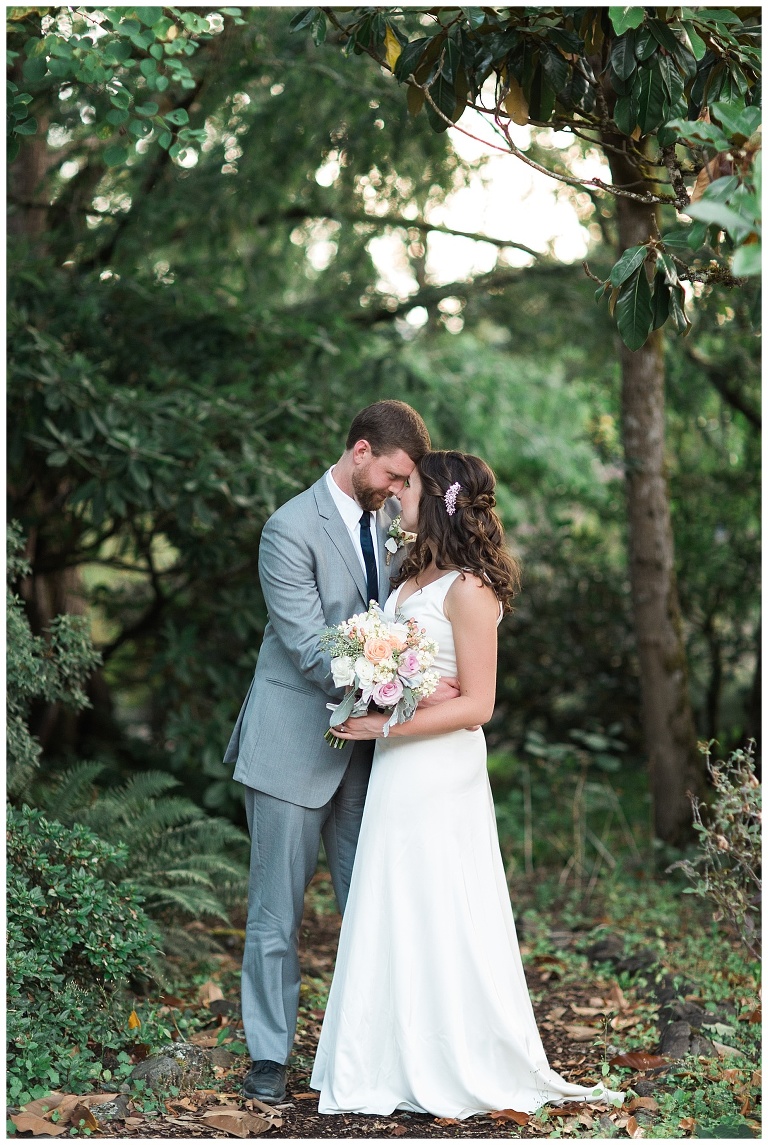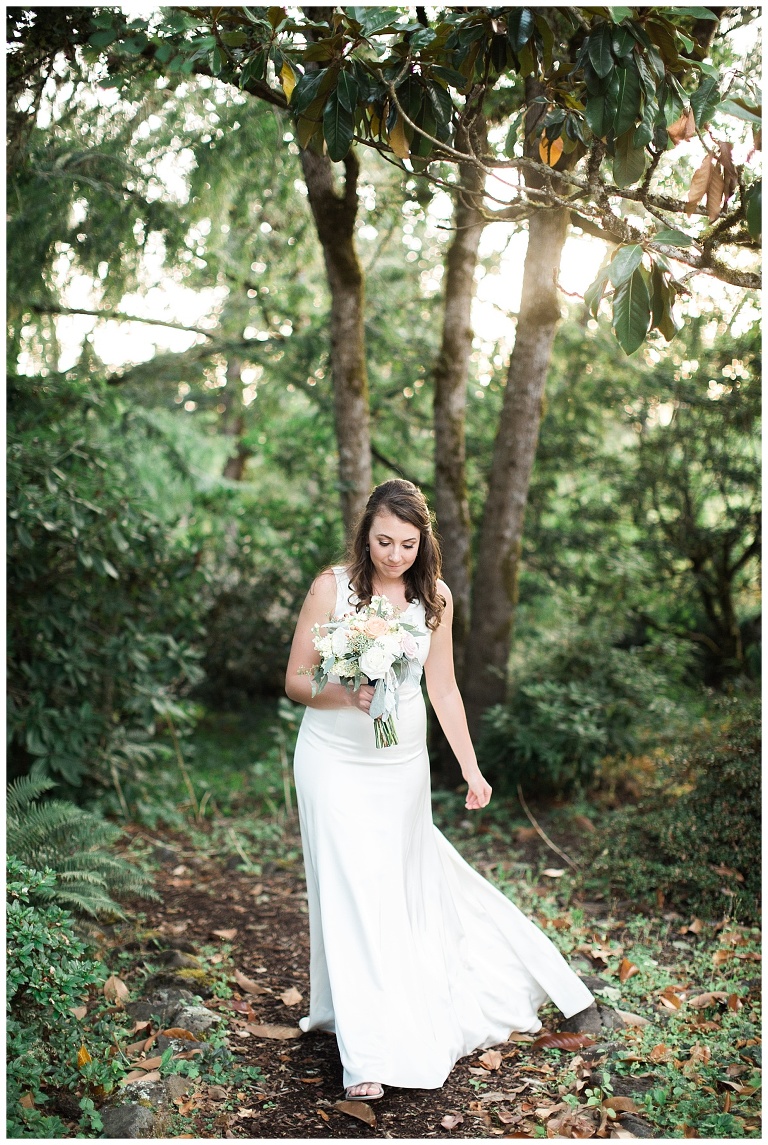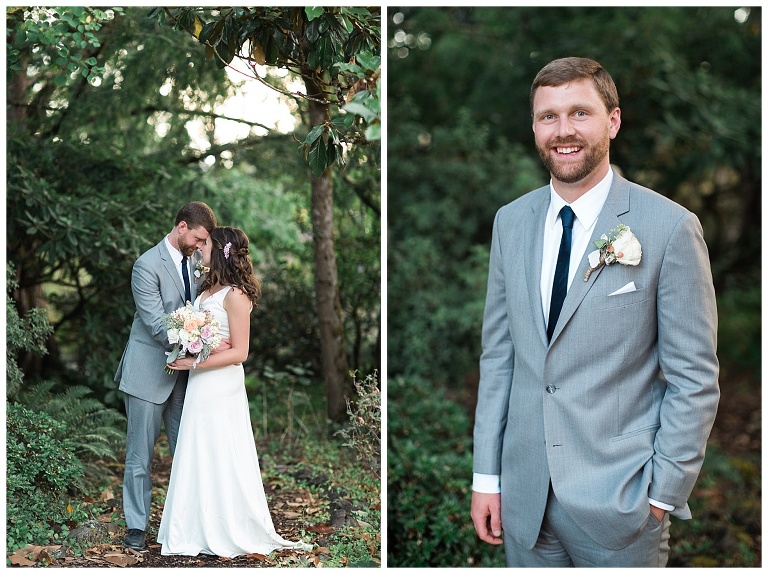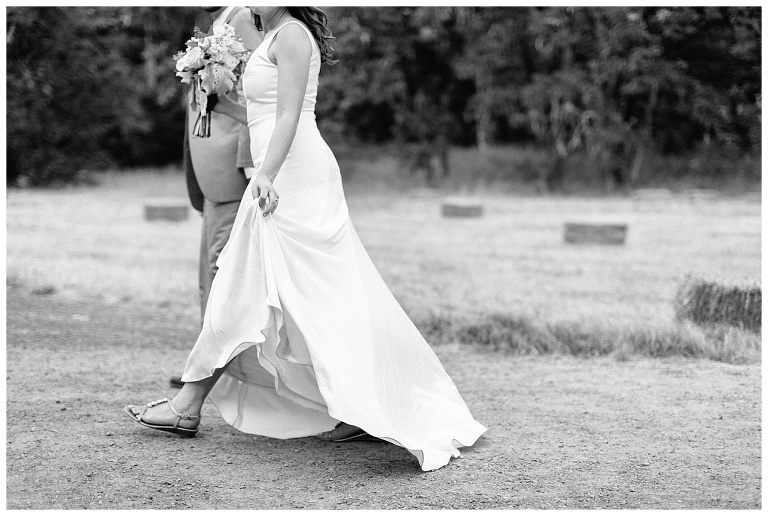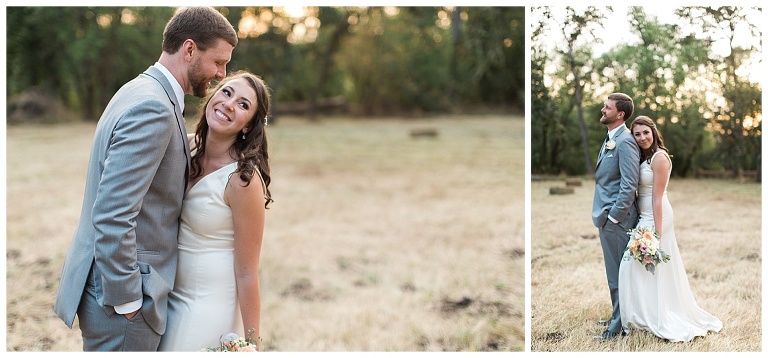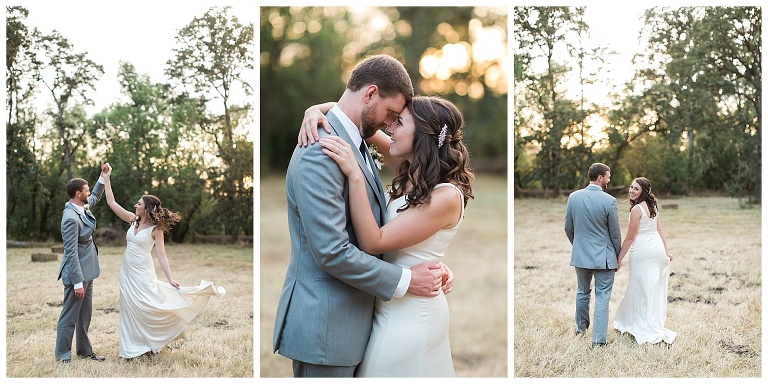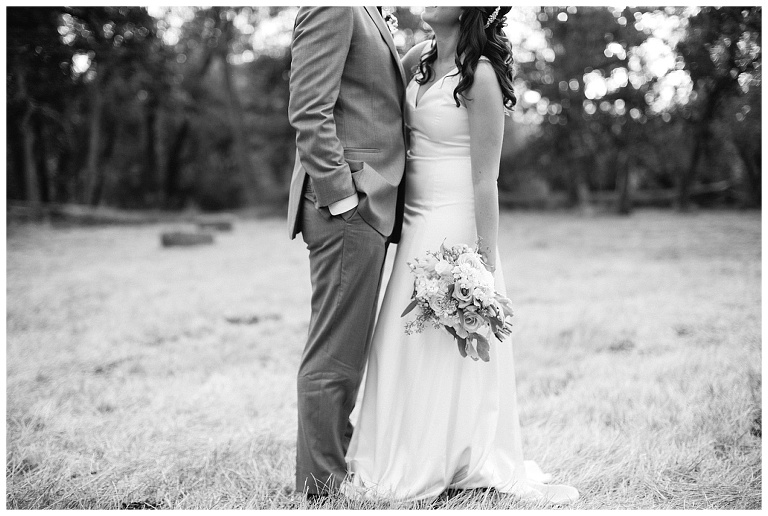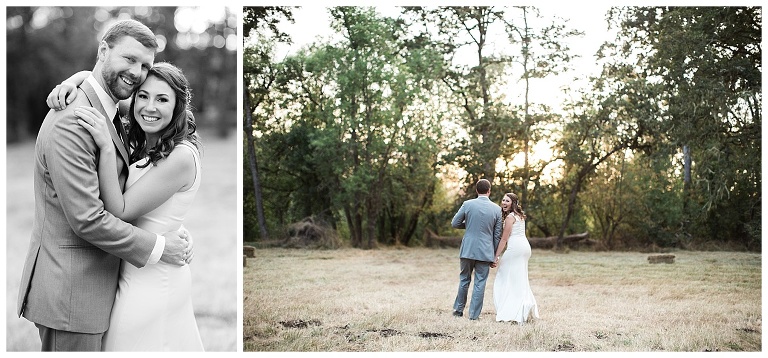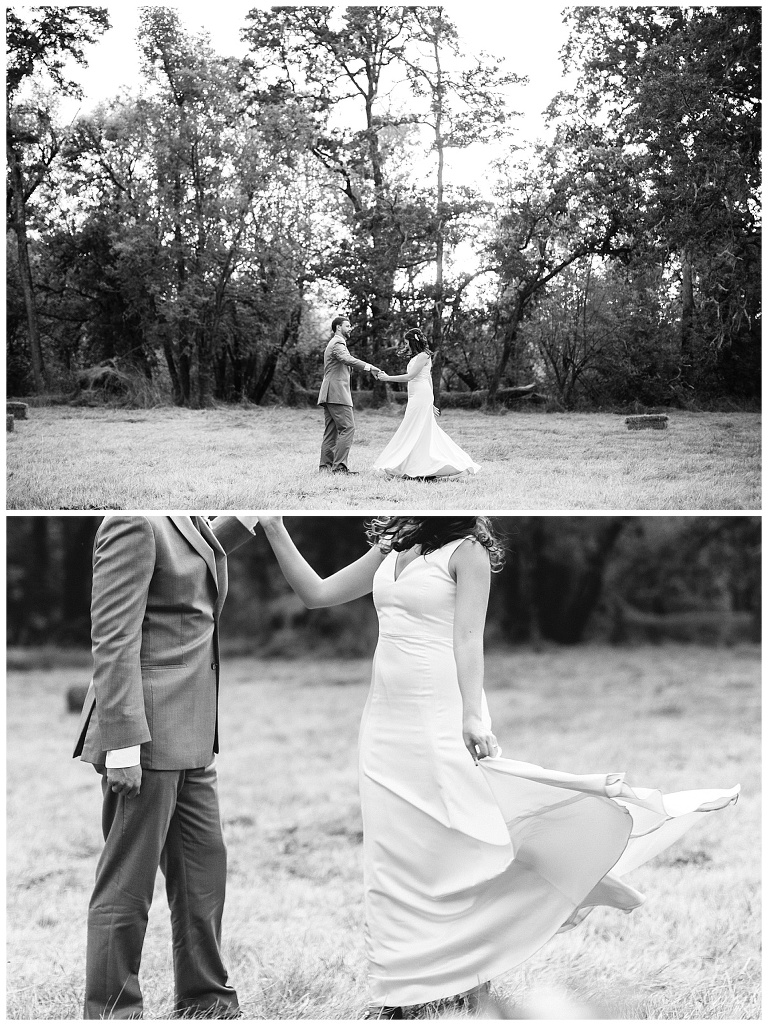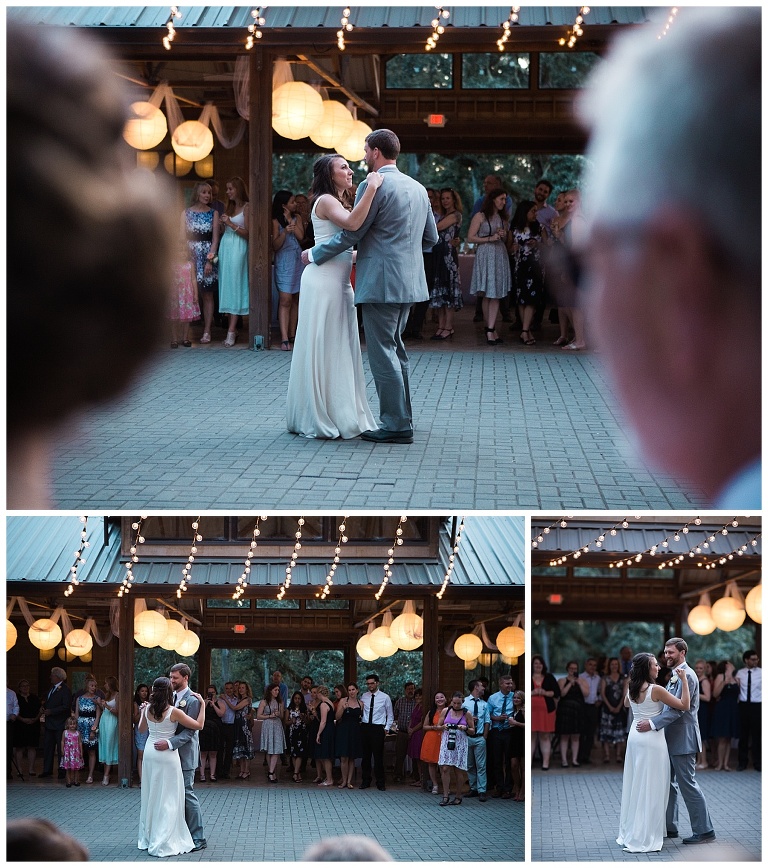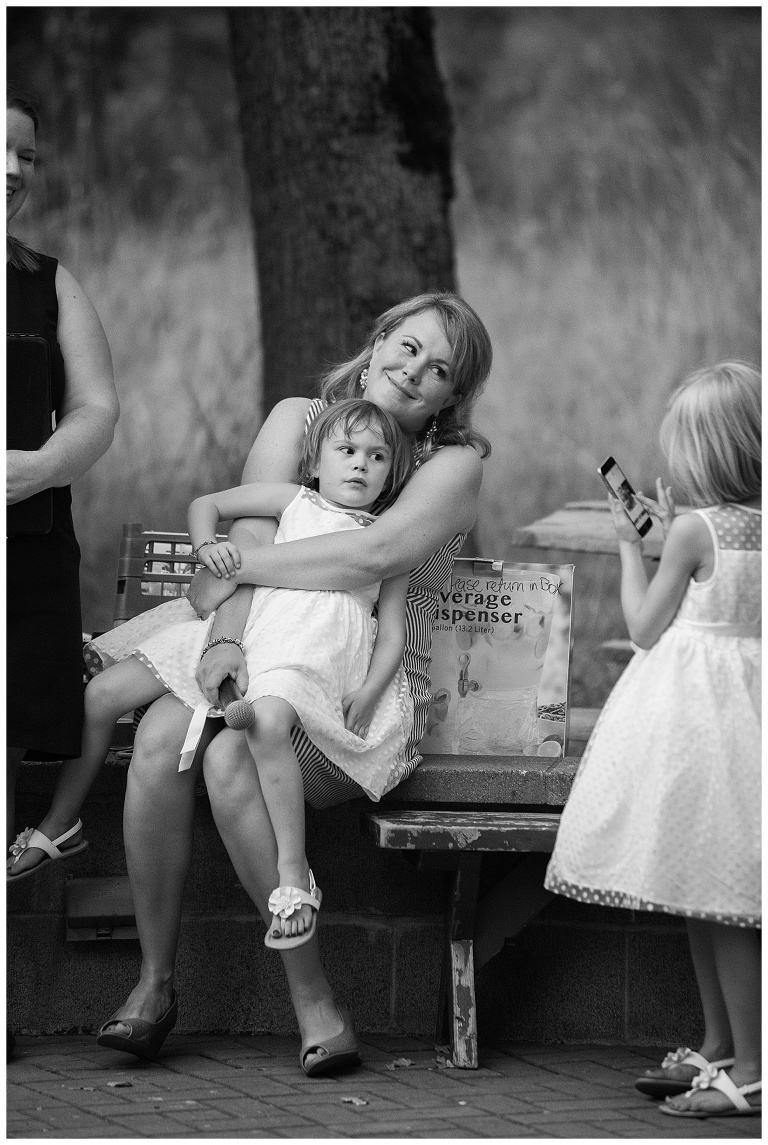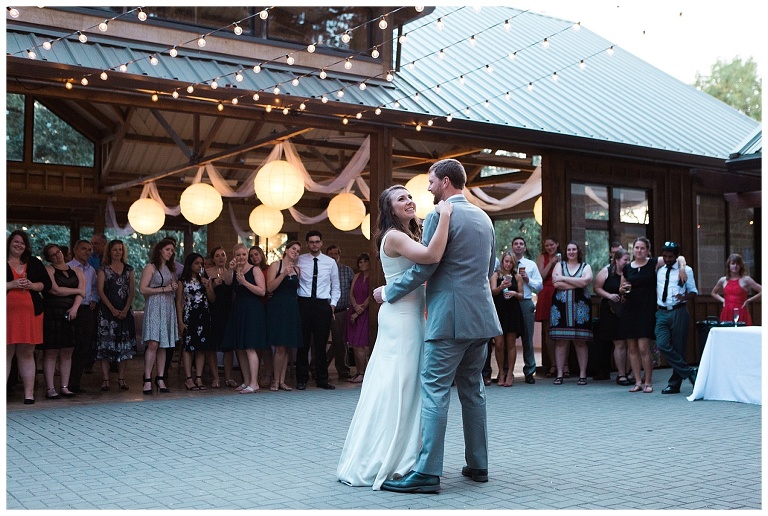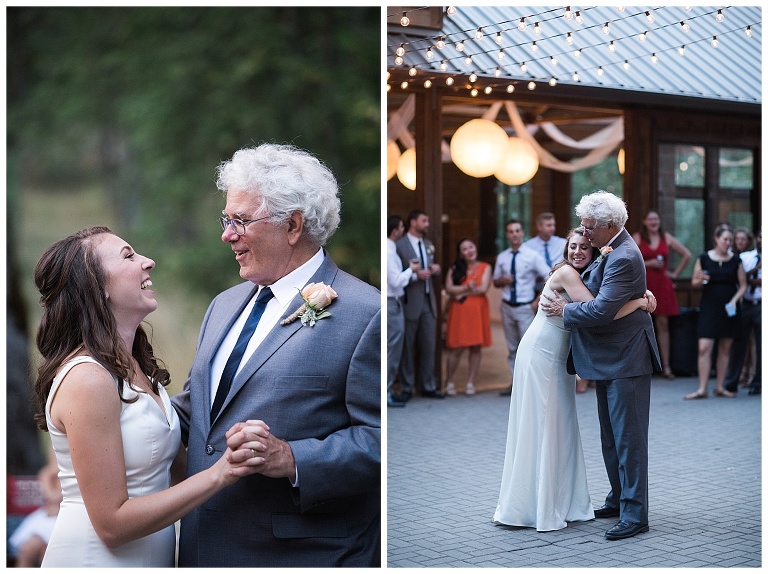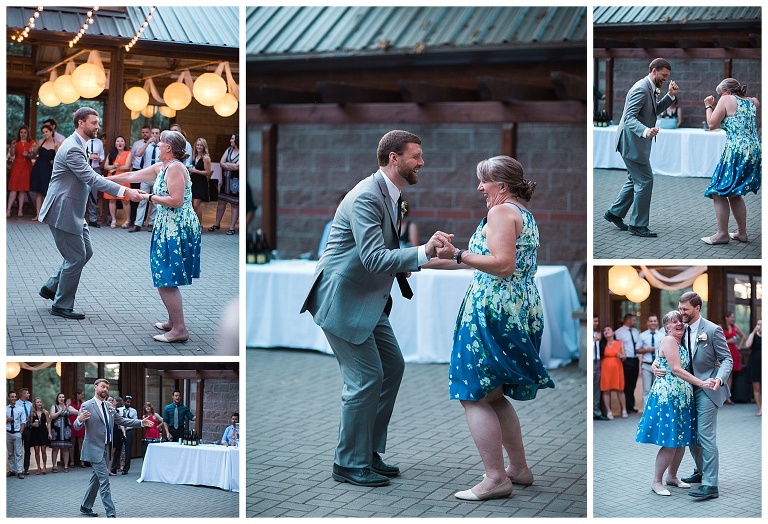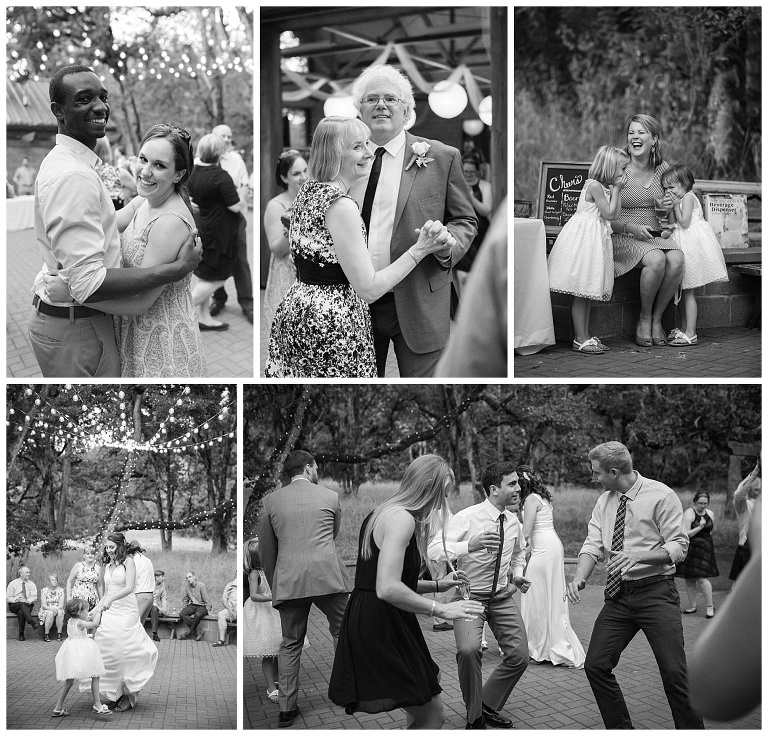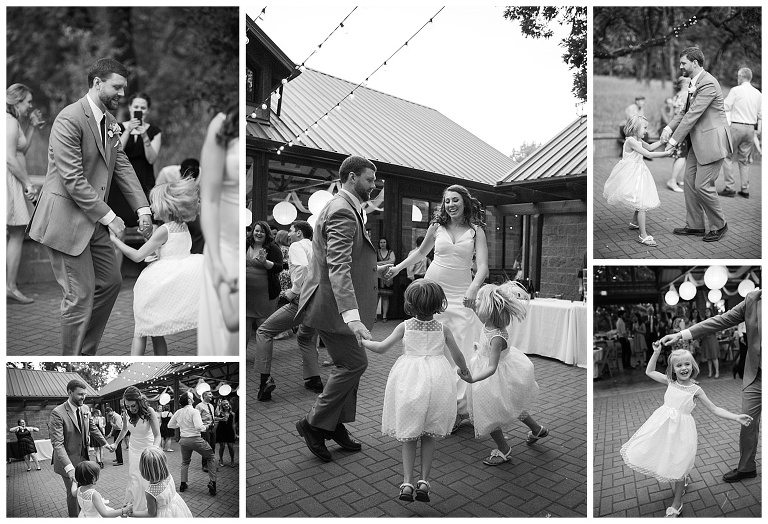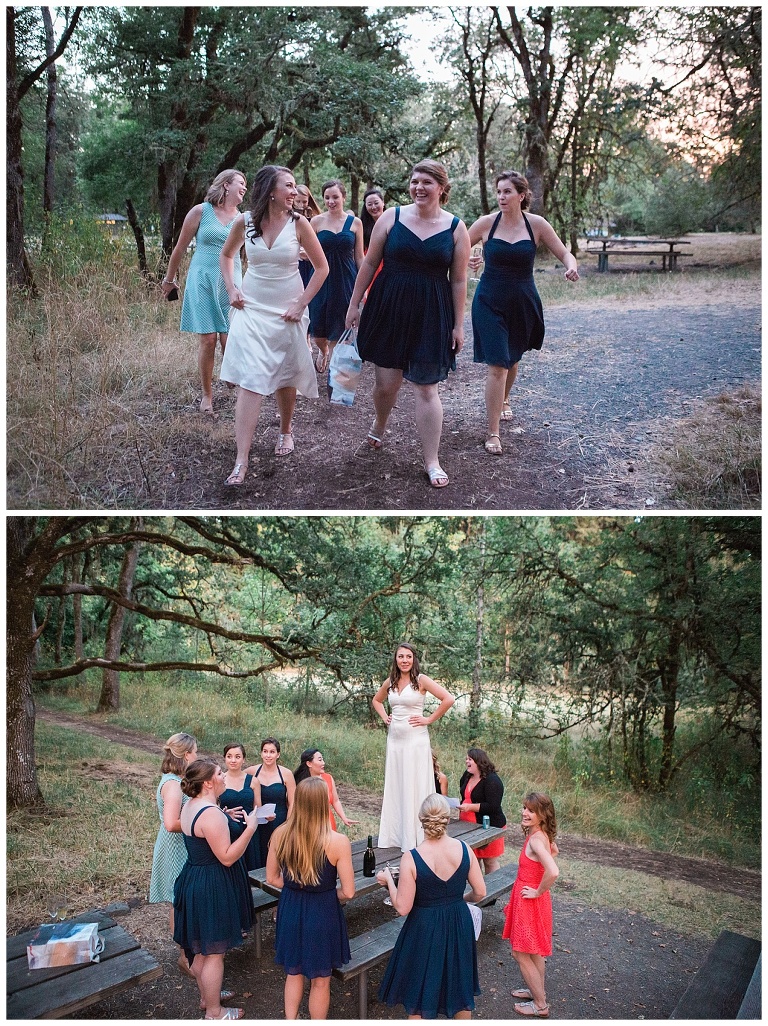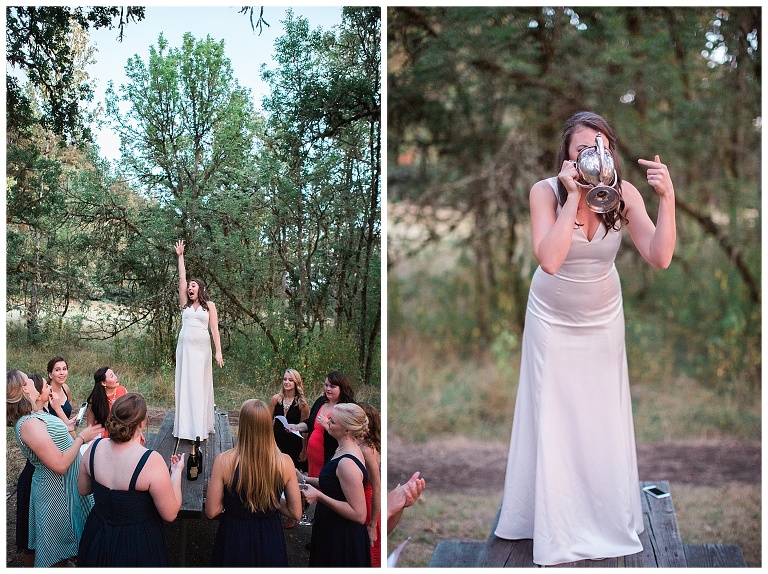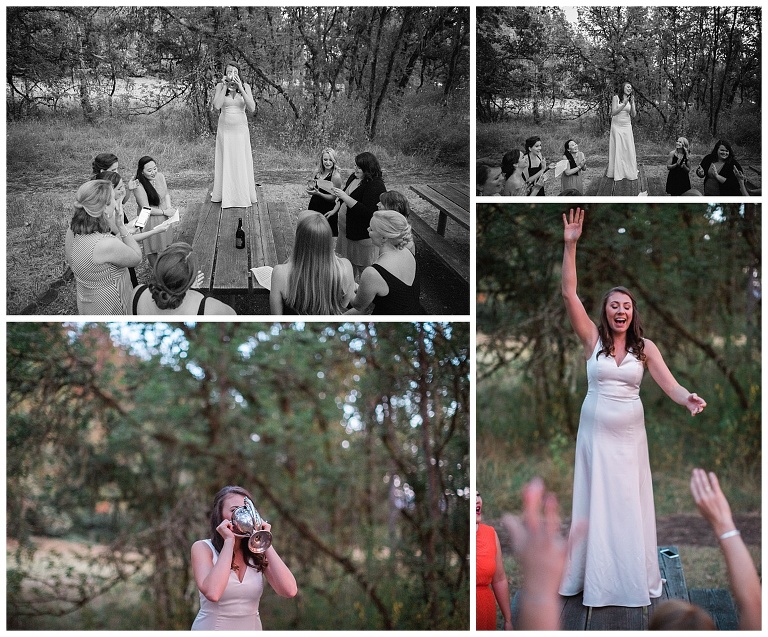 Photographer- Ashley Cook Photography
Wedding Planner – CK Wedding & Event Design 
 Makeup- Make up by Reina 
 Bride & Bridesmaids Fashion-Nordstrom's
 Catering- The Big Green Pig 
 Florals- Dandelions Flowers & Gifts, LLC 
 Rentals & Décor- Ikea
 Assistant Photographer- Amanda Skipper
 Venue- Mt Pisgah