Oregon Wedding Showcase Bridal Show Booth: Oregon Wedding Photographer
Oregon Wedding Showcase
I am so in love with my booth from the Oregon Bridal Show!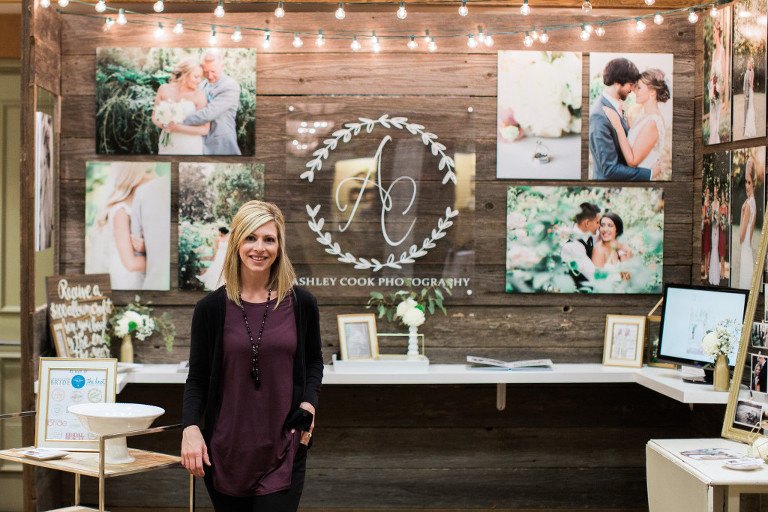 I am so thankful for all of the amazing people who trusted and allowed me to photograph one of the most important days of their lives. It's because of you that I have so many beautiful photos to fill my booth walls and albums.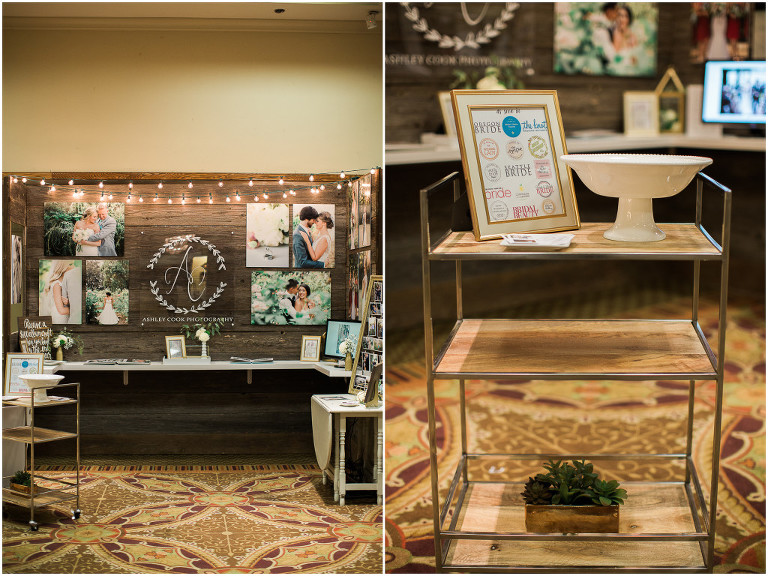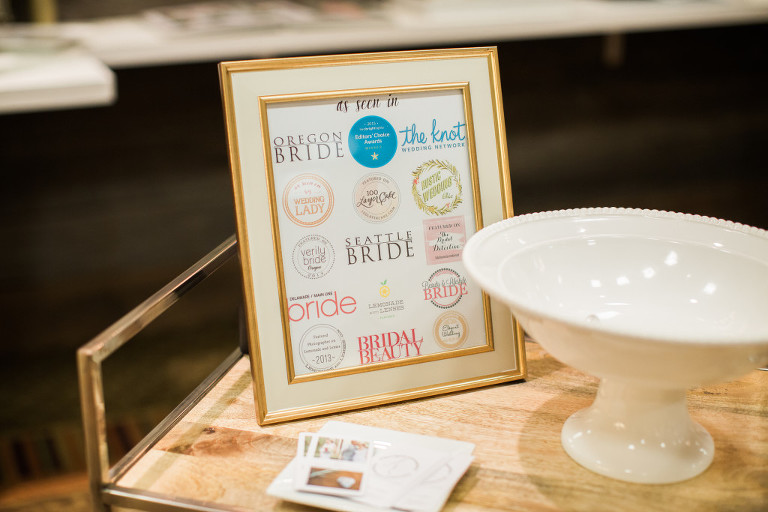 The bowl was full of chocolate Kiss but I did all I could to give them away to everyone that came (and all of the vendors 😉 )!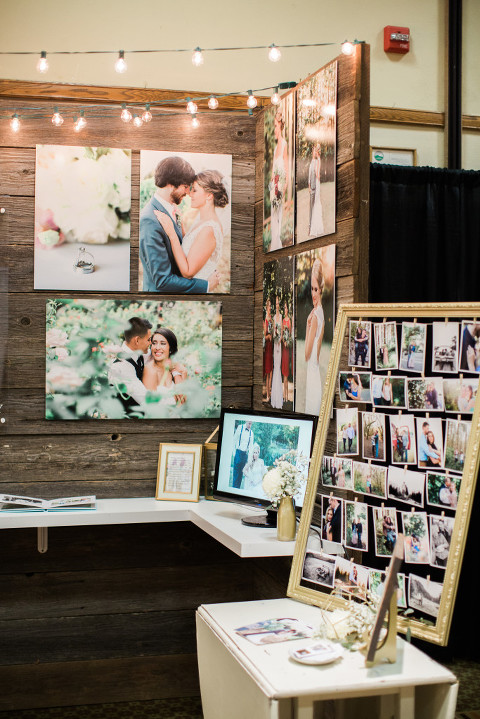 This year my hubby added shelves around the booth. My photos are printed on foam core. Hanging them on the barn wood was not easy! We used heavy-duty velcro which we ended up having to staple to the barn wood.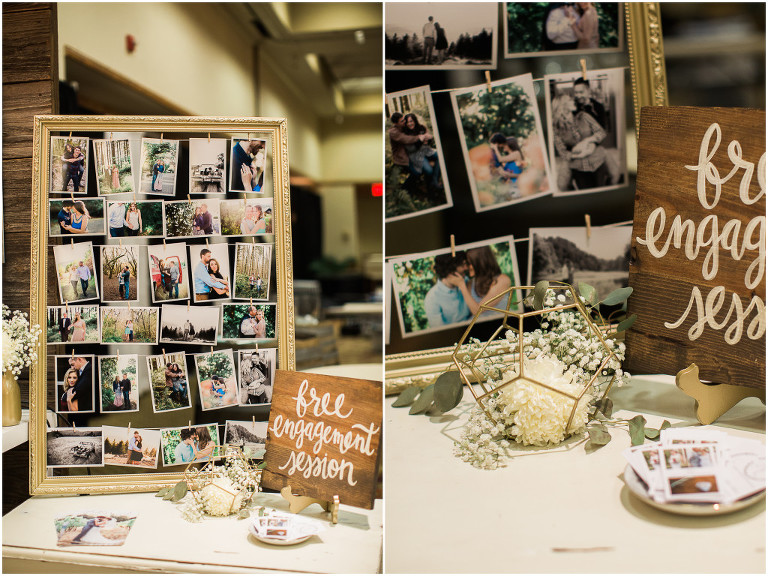 This frame was a huge hit! It was just an old frame that I had. I painted it to match the other gold details I had. Then I stapled twine to the back and hung 4×6 photos by small clothes pins. I loved it for my booth, but it would also make a great DIY project for any wedding.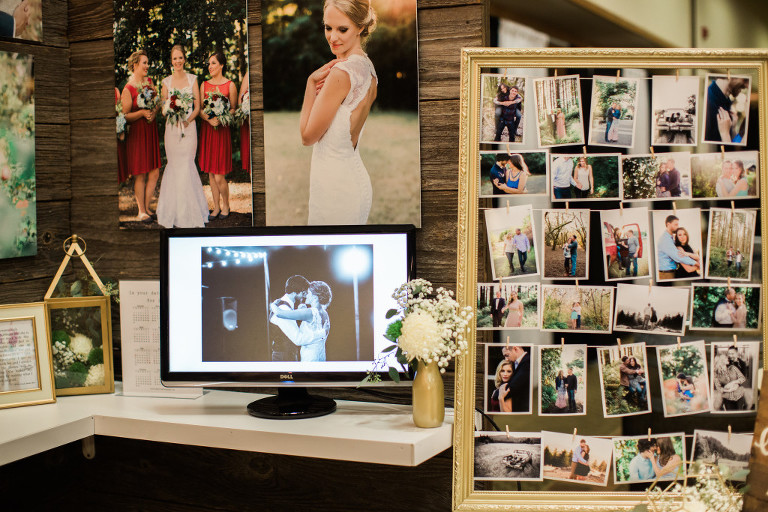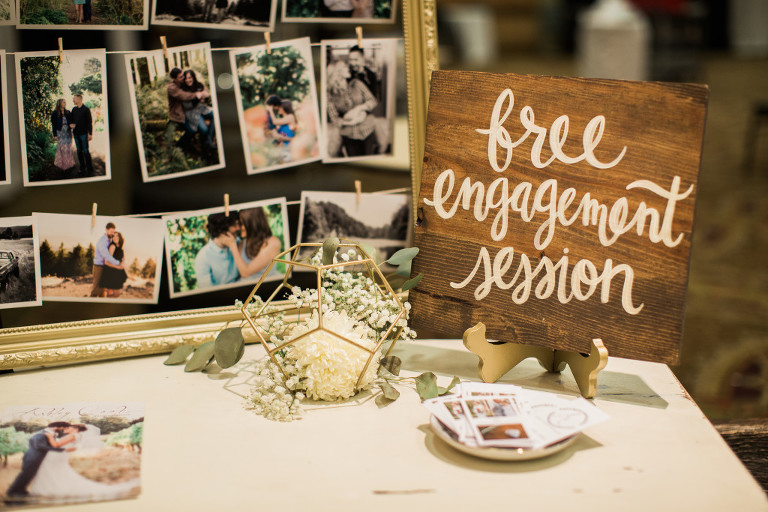 Katie Michelle Designs made all the beautiful wooden signs for me!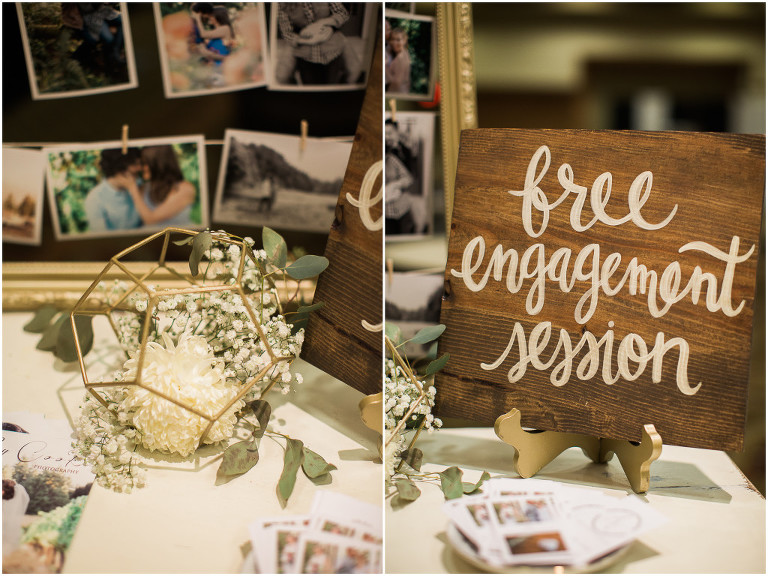 I found the gold candle holder at target. The flowers were a last-minute decision that had me running across the street to the 5th street Public Market, but I think they added the perfect touch to my booth.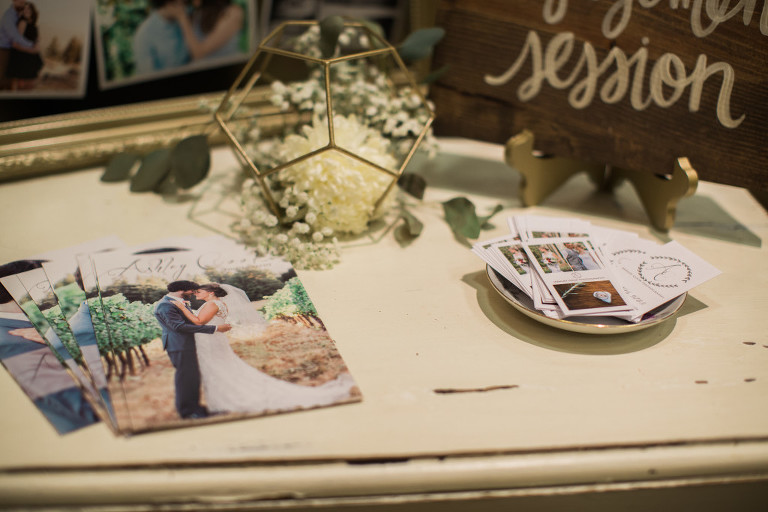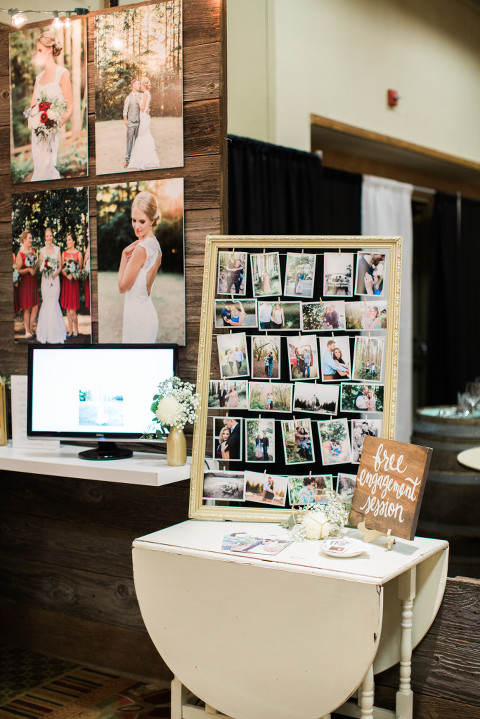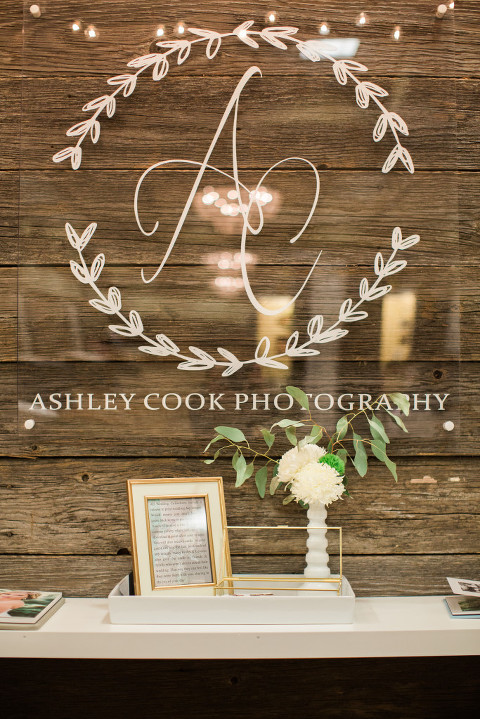 Lots of people have asked about my sign. It is a piece of plexiglass. We had a sign company put my logo on as a vinyl decal and Ta Da!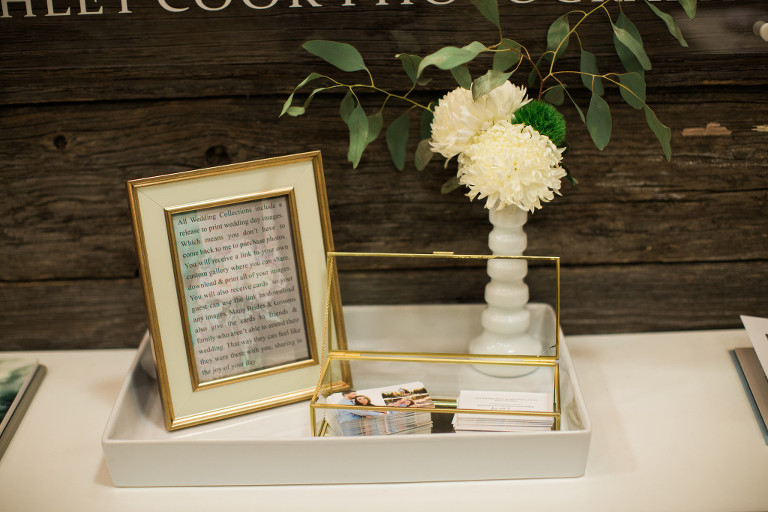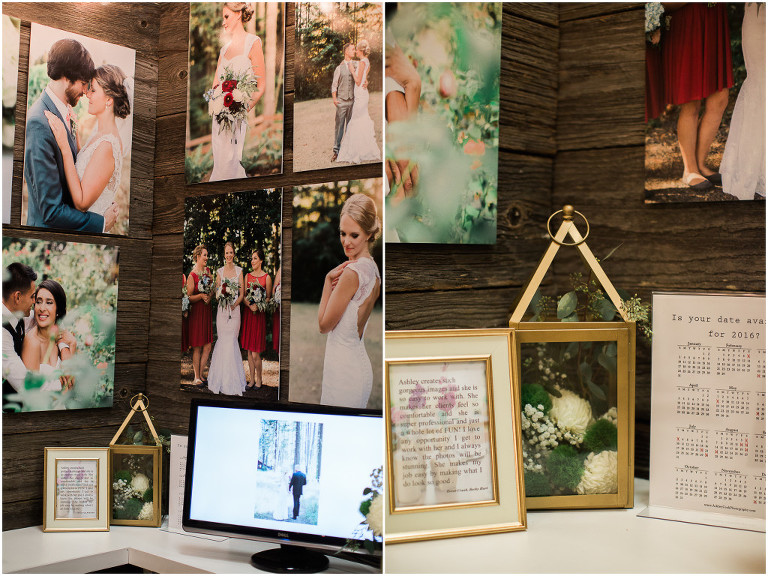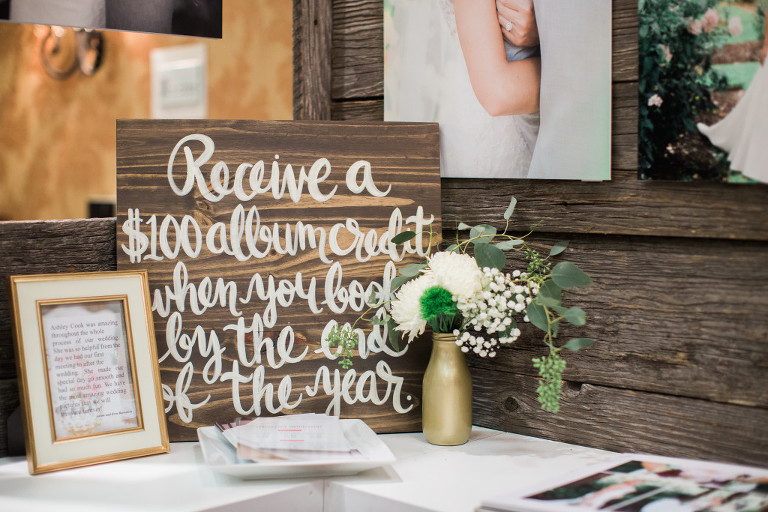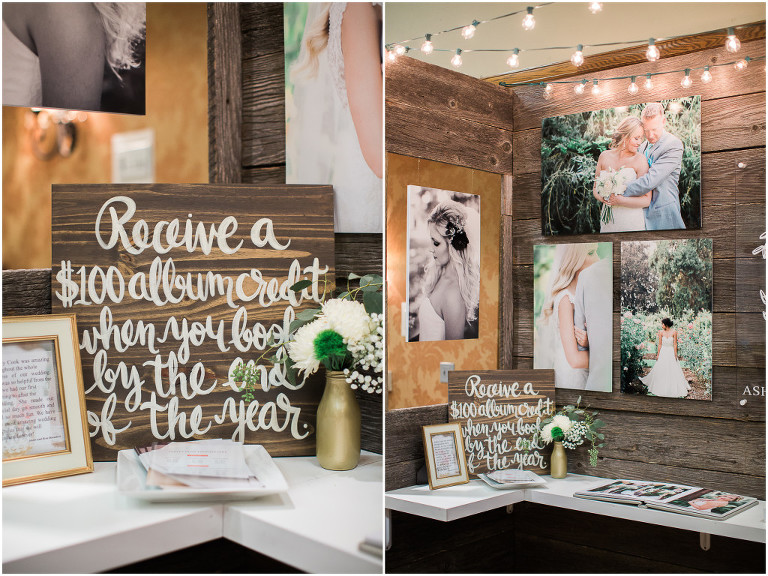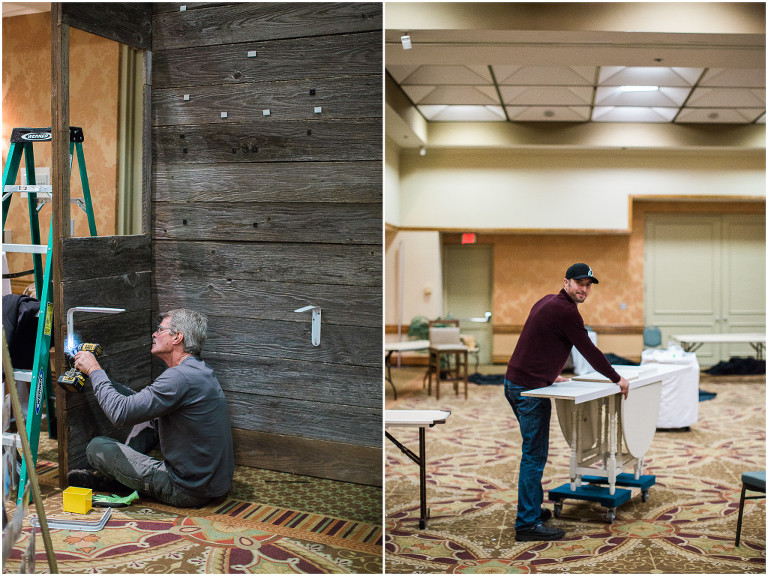 And of course none of this would have been possible without the help of my family! My hubby who built my whole booth then put it up and took it all down with the help of my Dad. My lovely Mom who helped me all day at the show and then watched our little kiddos so we could set up and take down. Thank you!
I loved getting to meet and chat with so many amazing couples. If you need a wedding photographer I would love to chat with you about your big day! Contact me today and we can set up a time to chat!
xoxo-Ashley