Woodsy Styled Wedding -Oregon Wedding Photographer-Ashley Cook Photography
Woodsy styled Wedding shoot
I have wanted to do a shoot in the woods with a deep red theme for a long time now. So I assembled an amazing group of gals and we set out to making it come together. Fall in my absolute favorite time of year, so I knew that this shoot needed to have a fall feel to it. For the stunning model I asked a friend of mine that just happened to have a beautiful and simple lace gown from her own wedding this summer.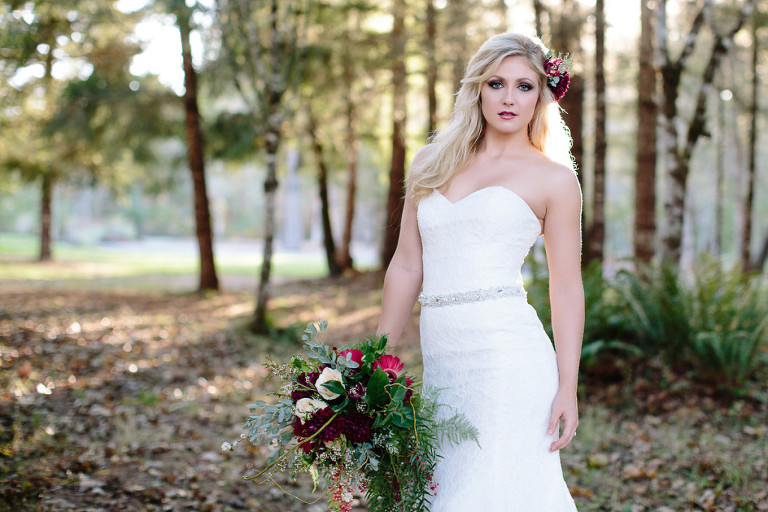 Originally I had planned on literally just trekking everyone out to the woods and doing the shoot there. But then Reina (Makeup by Reina) told me about a brand new wedding venue that would be perfect. I was still set on being just in the woods because I wanted something raw and not very manicured. But once I went out to the venue (Grand Hollow) I fell in love and knew that the shoot HAD to happen at Grand Hollow. One of the owners of Grand Hollow, Shelly has been a wedding planner for brides for several years. Serving hundreds of brides at numerous locations, she learned what make an okay venue and what makes an outstanding venue. Using that knowledge they build what I would consider to be the ultimate elegant woodsy venue.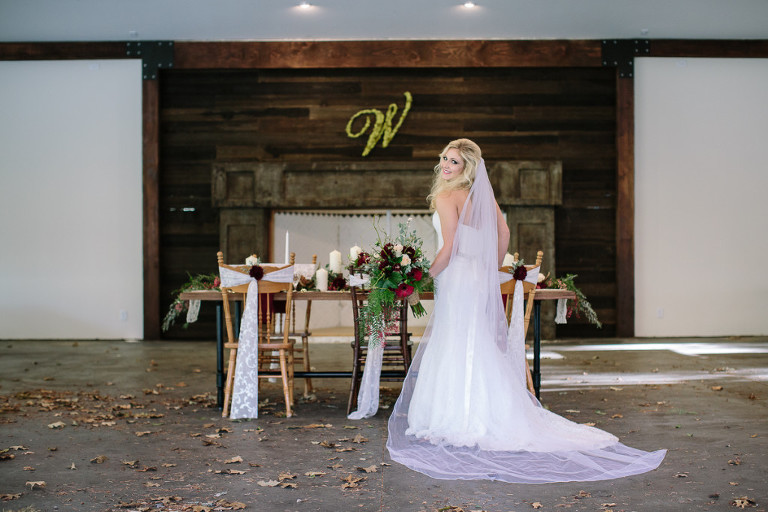 Next, I got together with Danielle from Dream Designs and told her what my vision was. I told her I wanted a deep red, not bright red and I wanted it very free and organic. I left the rest up to her to play and create what she wanted. Danielle and I have worked together before, so I know whatever she put together would be stunning.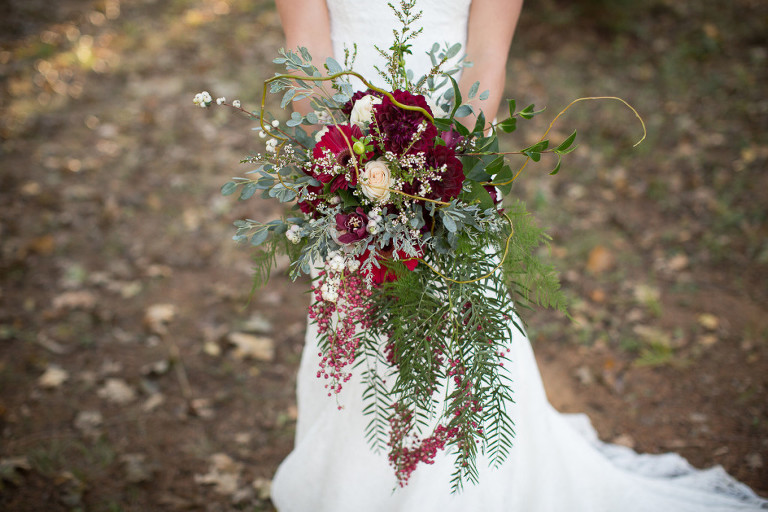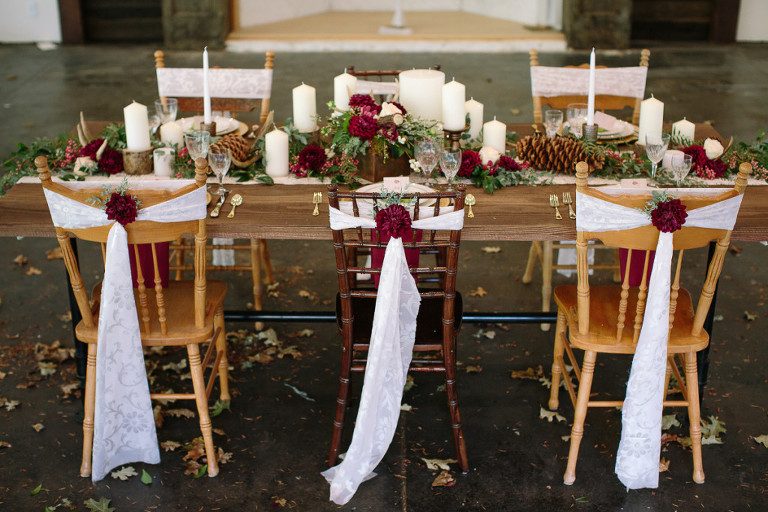 For the dessert Table, Heavenly Delights Cupcakery put together adorable naked cakes. The mini cakes added perfectly to the effect I wanted for the setting. Dream Designs worked her magic with the floral for the cakes. We topped it all off with some pinecones to bring the woodsy feel into the elegant dessert setting.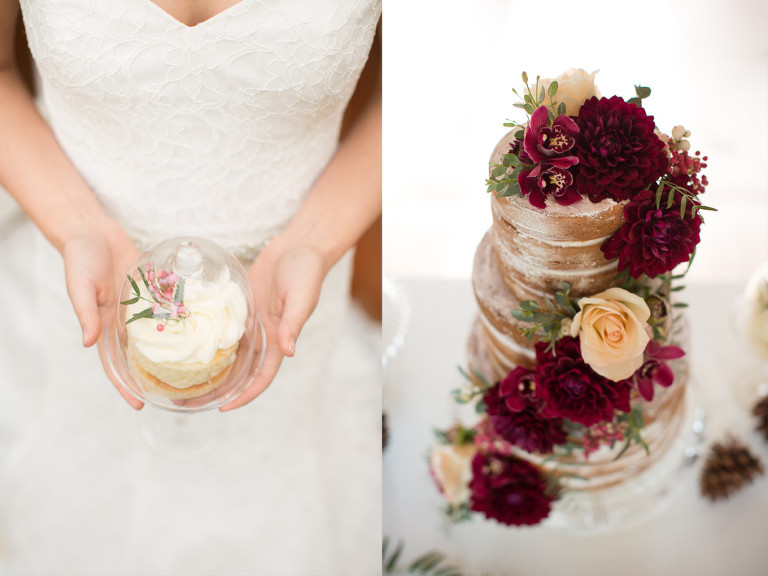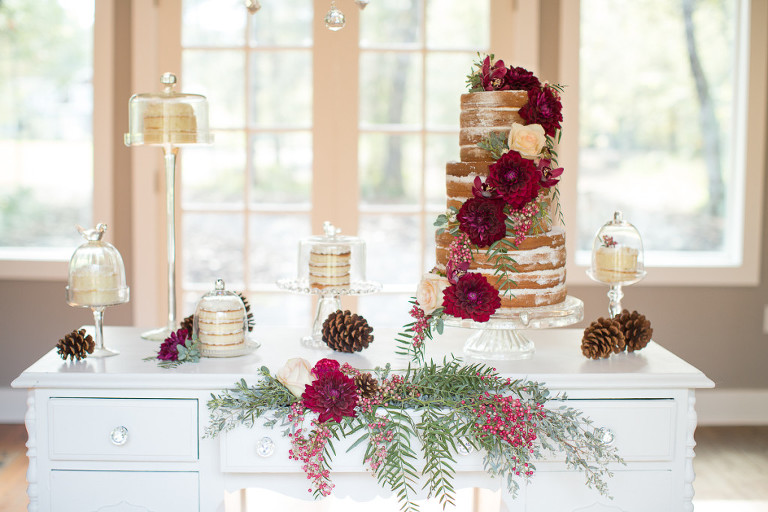 When I first came up with the idea for the shoot I didn't plan on incorporating a table into the shoot. But again after viewing the venue I was inspired by the tables, fireplace and covered reception area. I chose gold for the table because gold and deep red scream fall to me. I chose a lace runner to bring a bit of softness to the table. By dotting the table setting with wood, antlers and pinecones we brought the outdoors into what was a beautiful, elegant setting.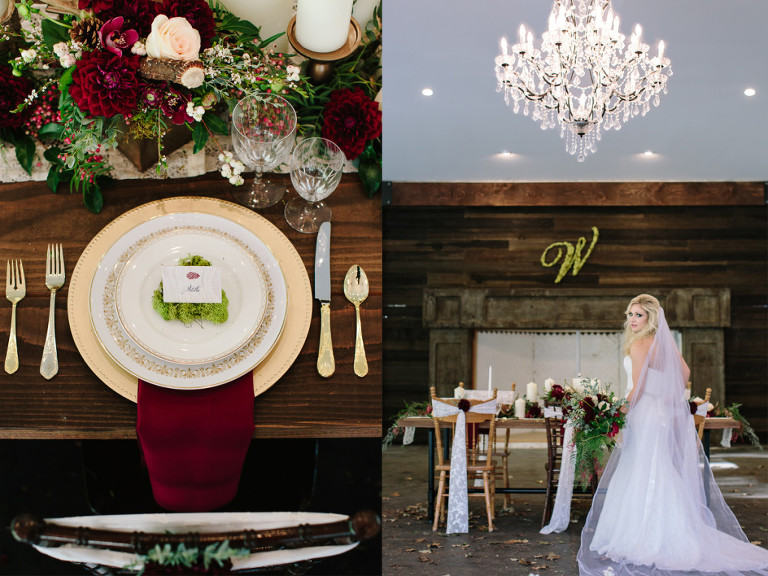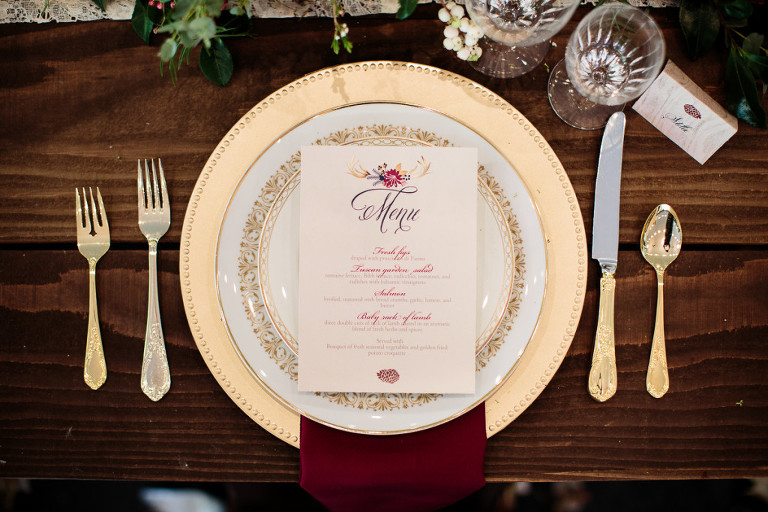 Olive Juice & Co provided all of the beautiful paper goods that could not have fit anymore perfect.  All of the paper goods combined the woodsy elegant feel that the whole shoot offered.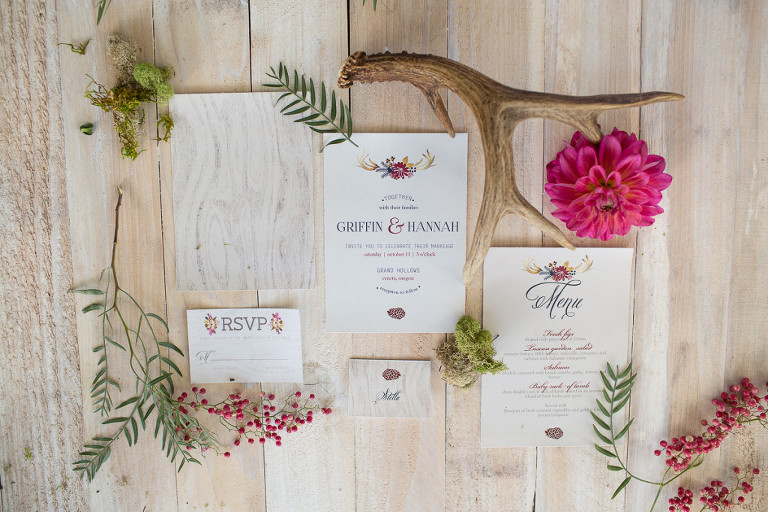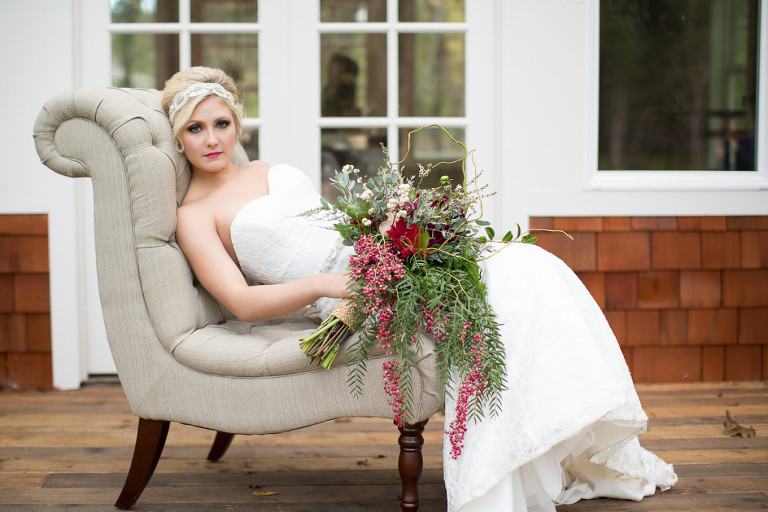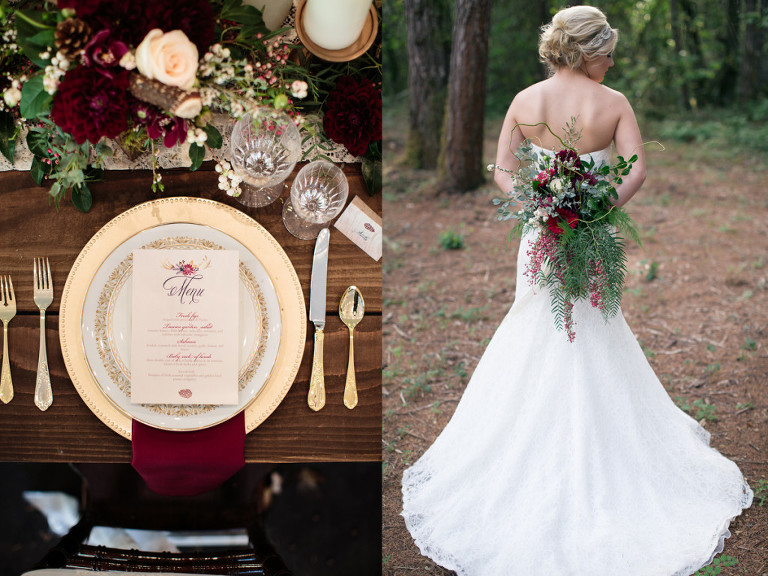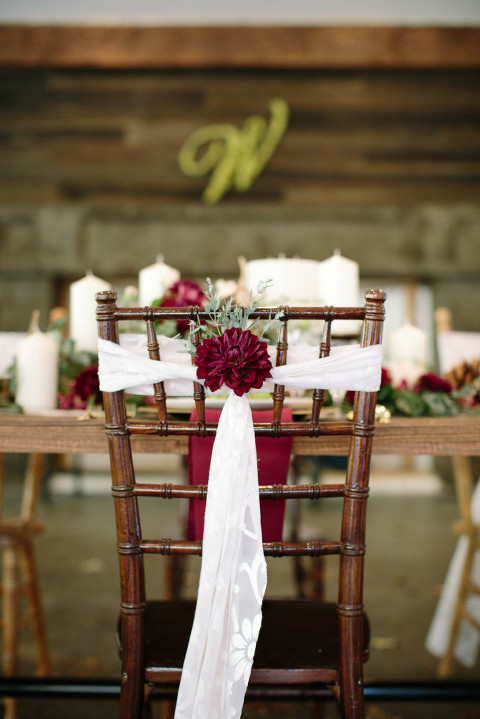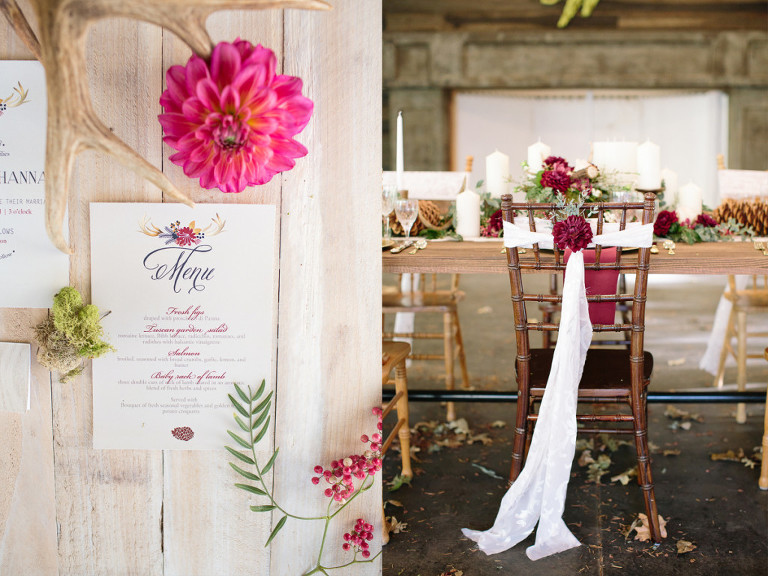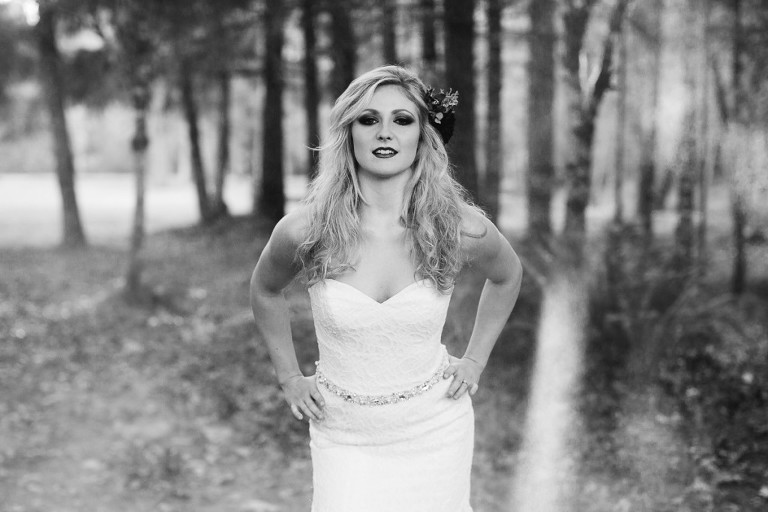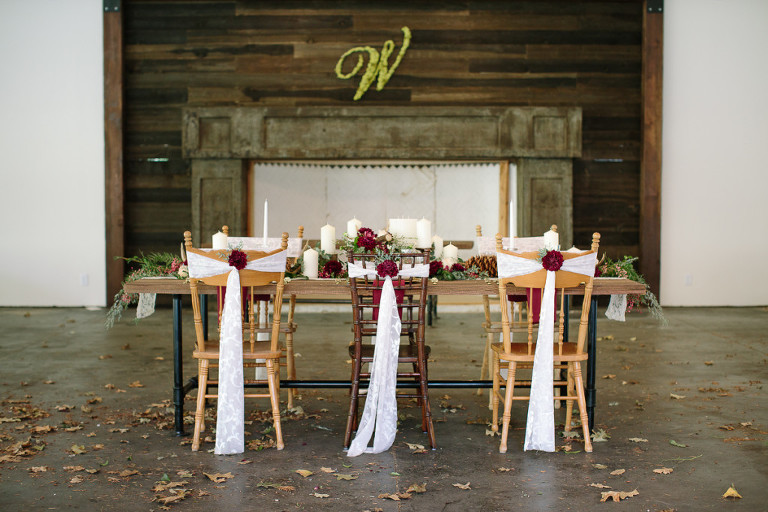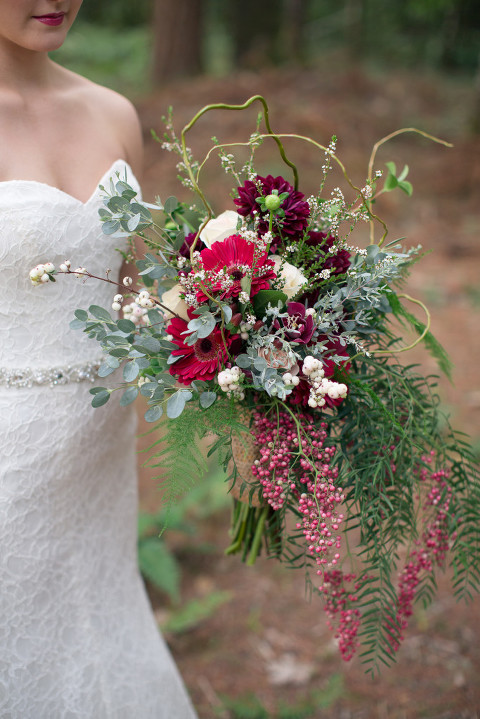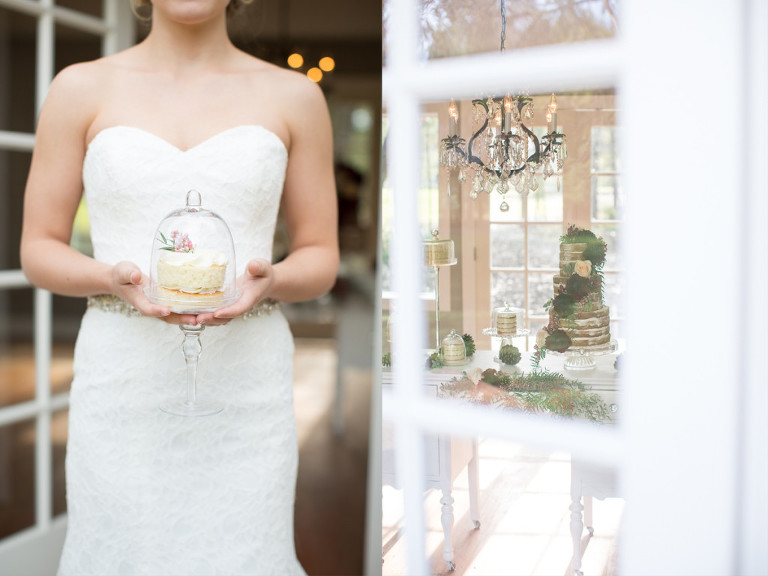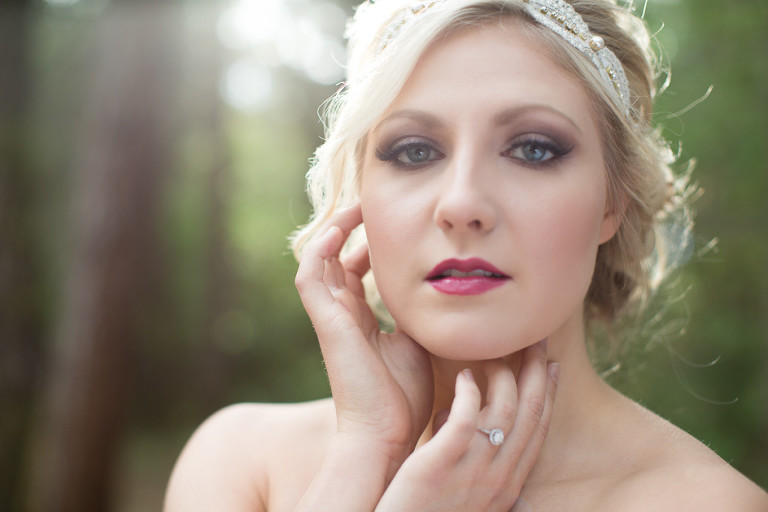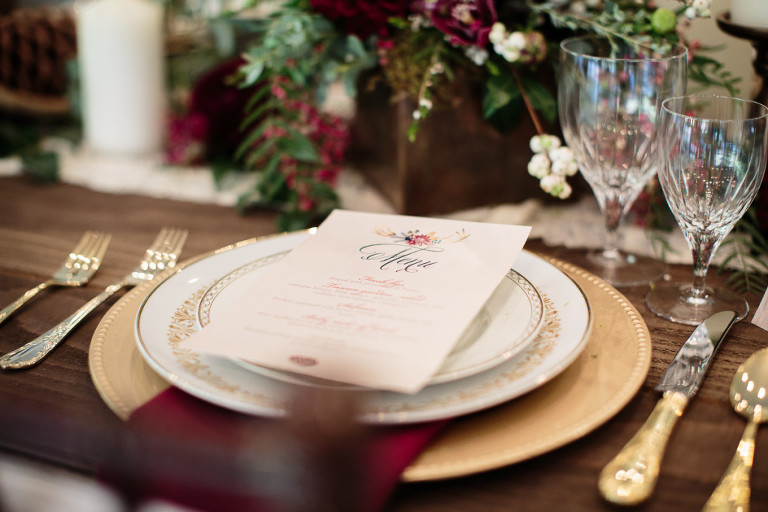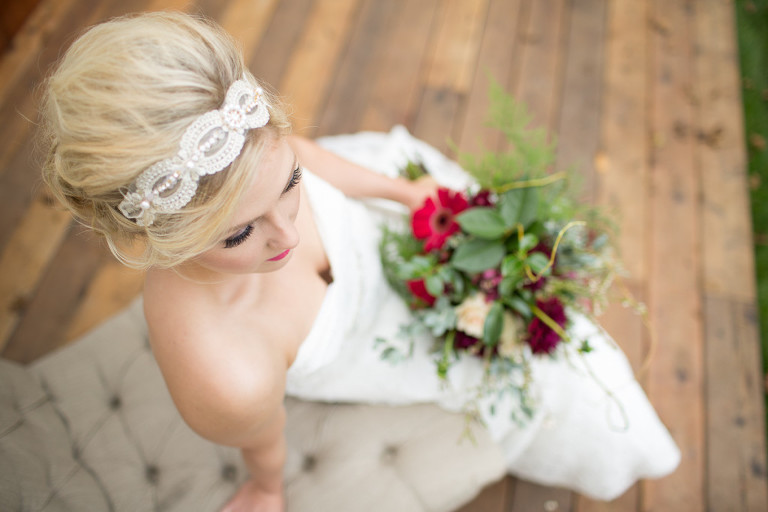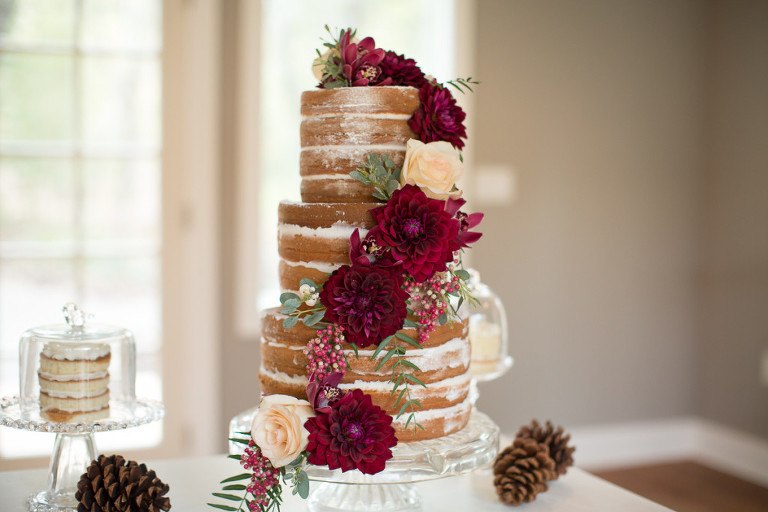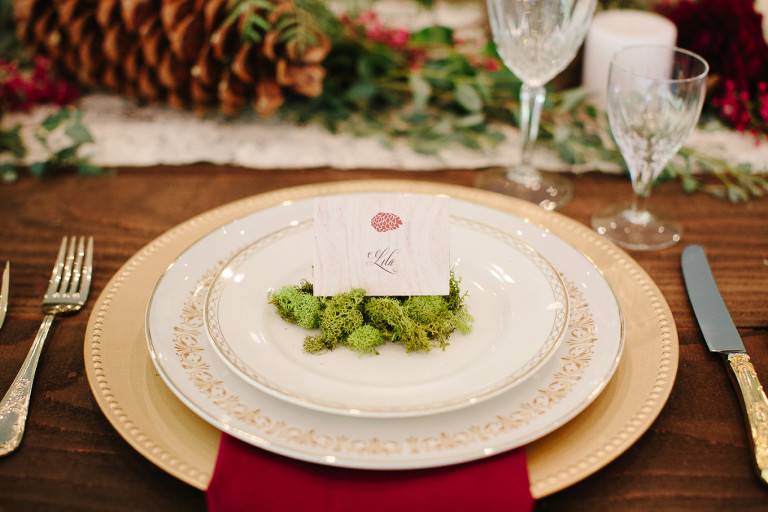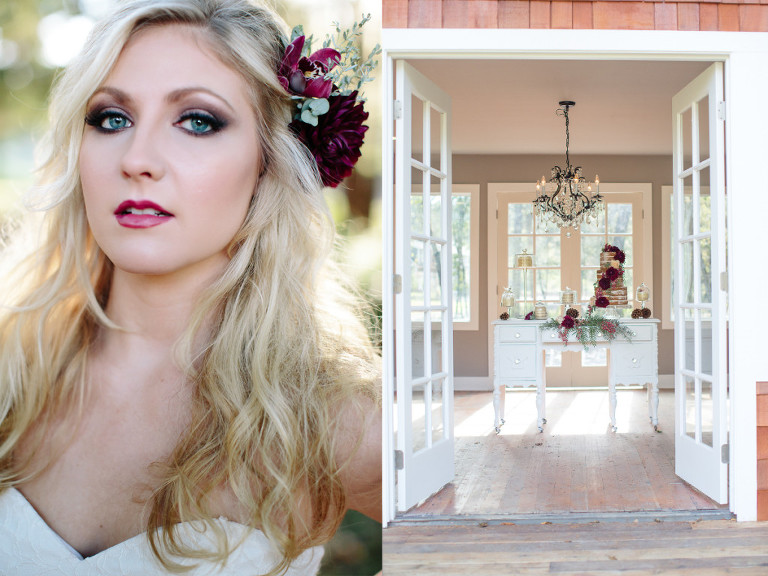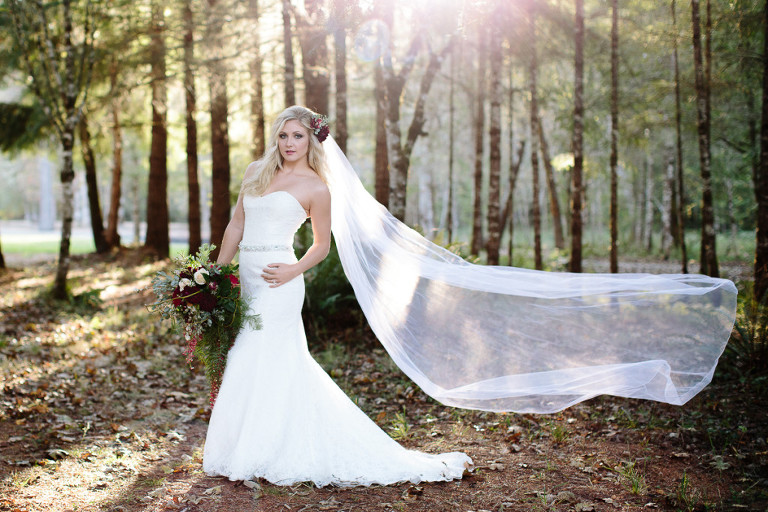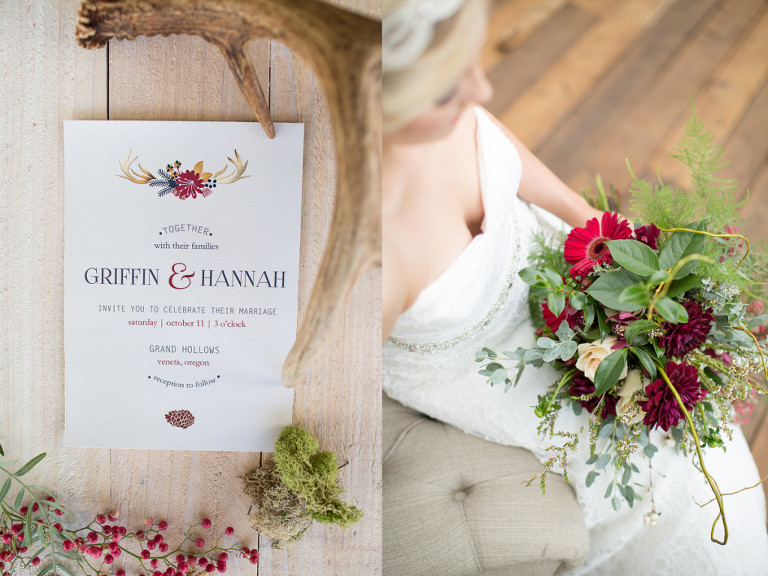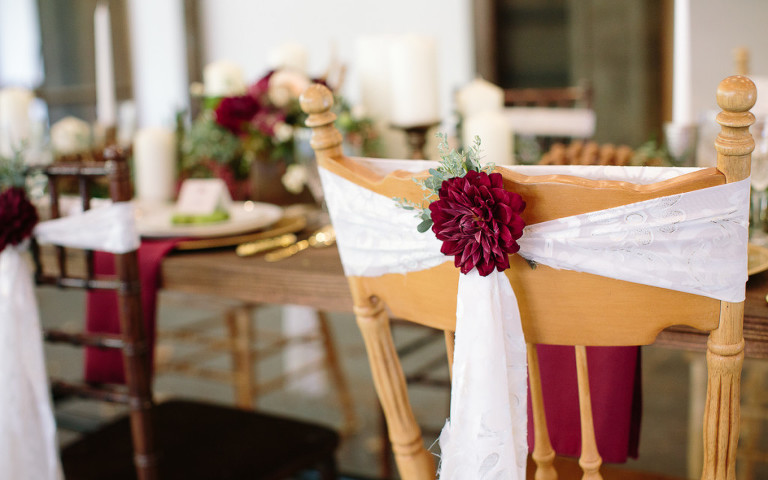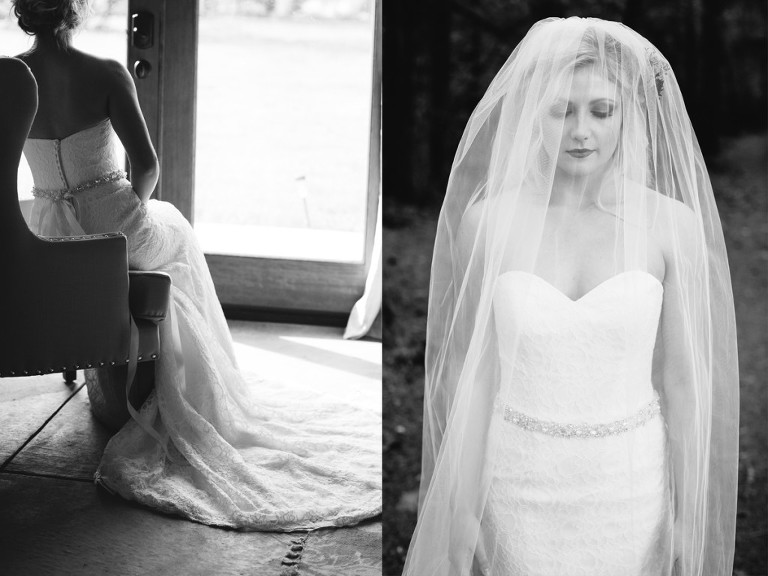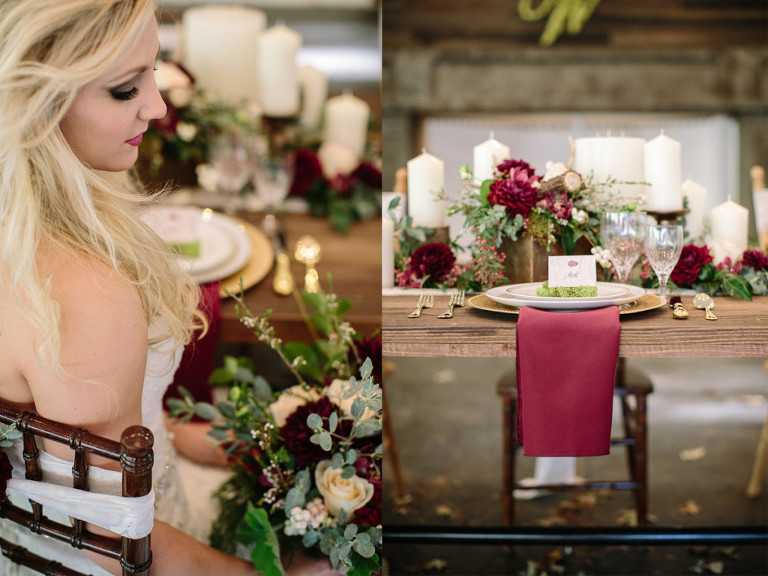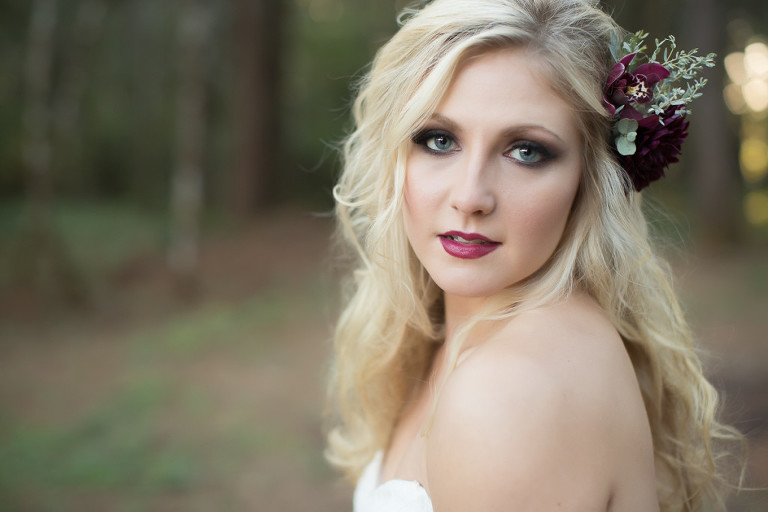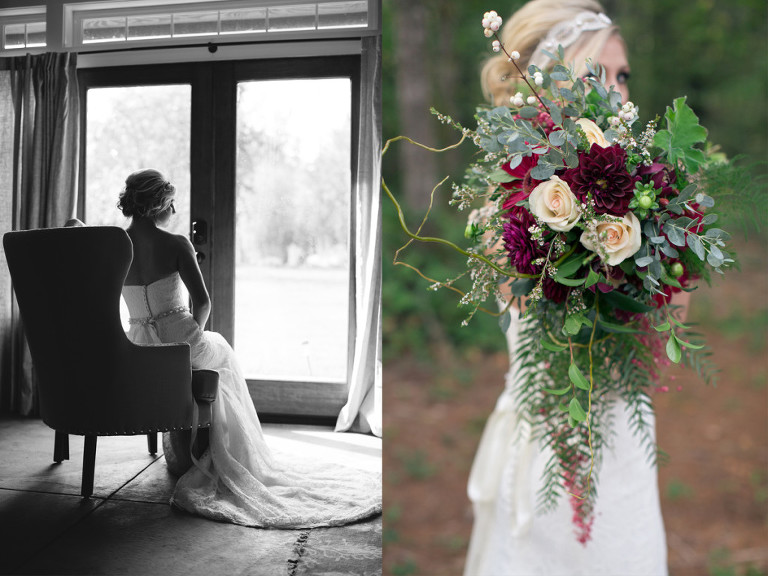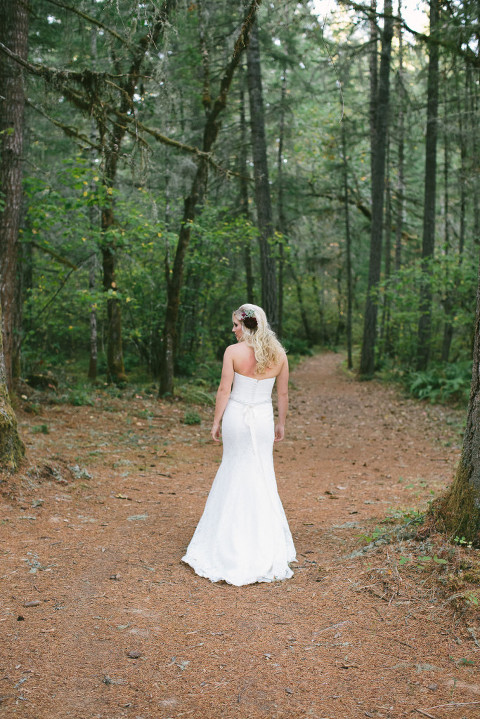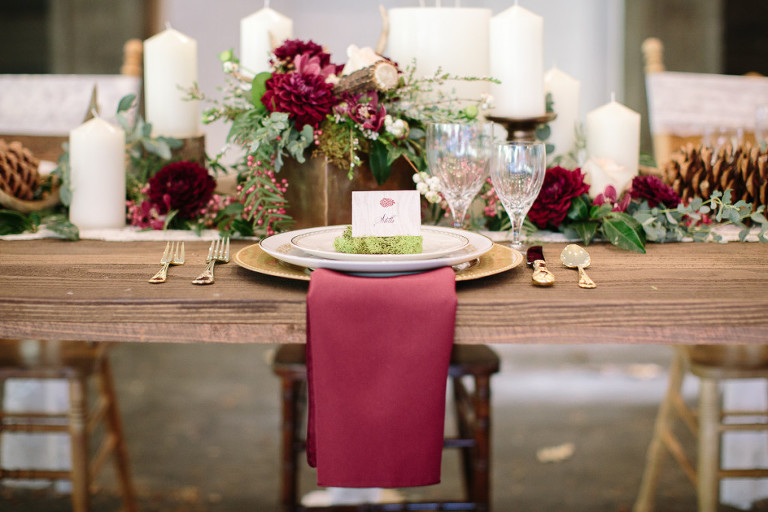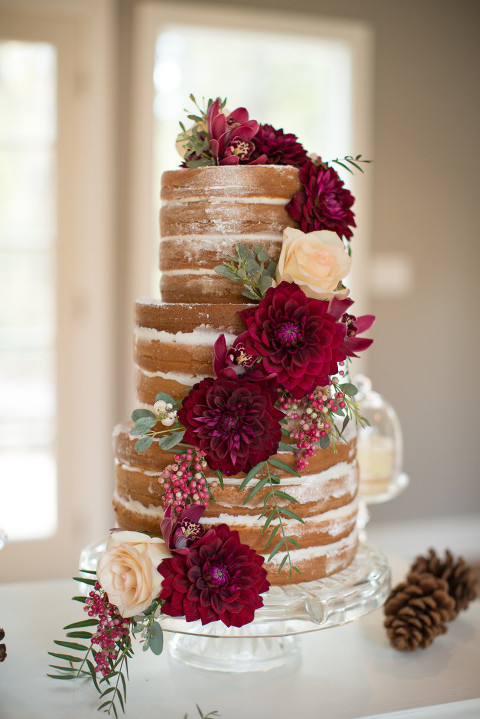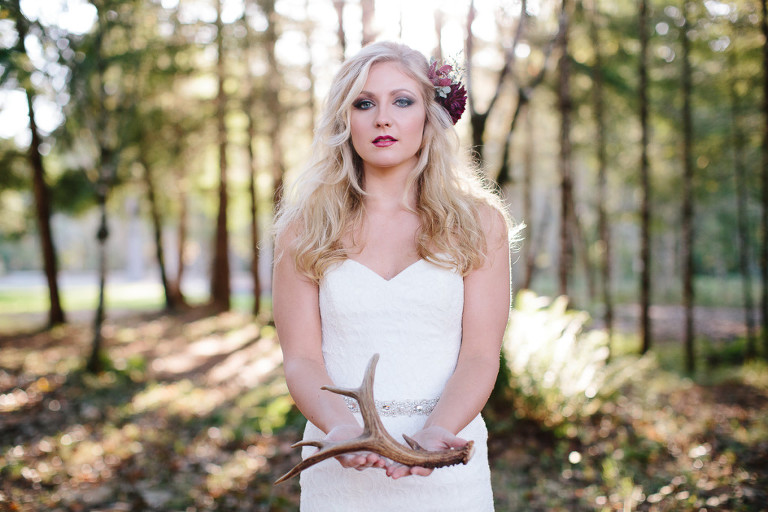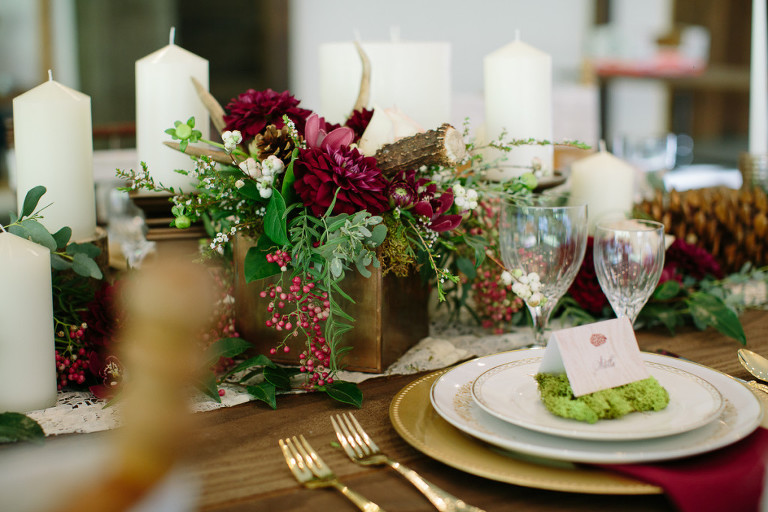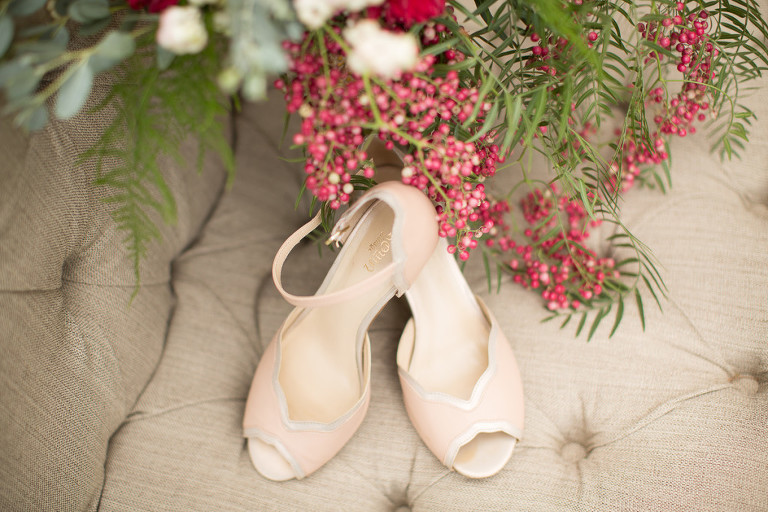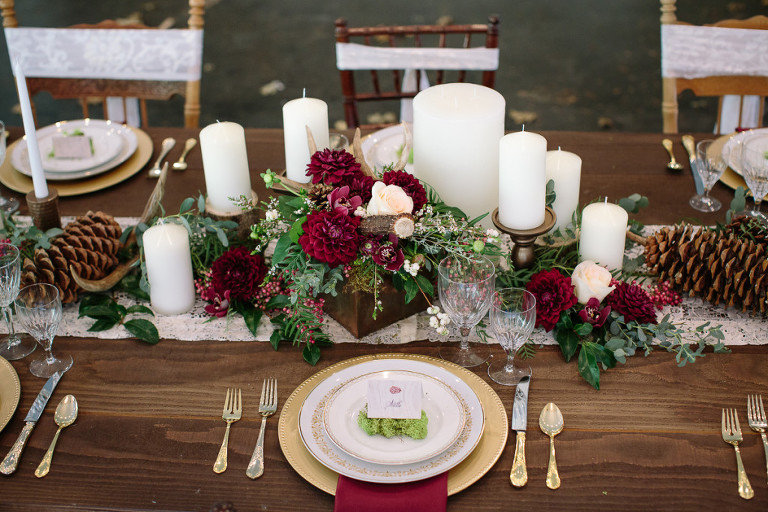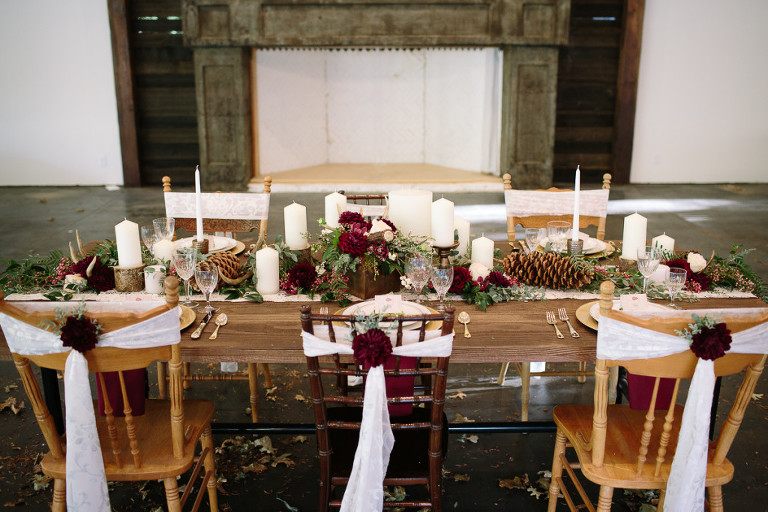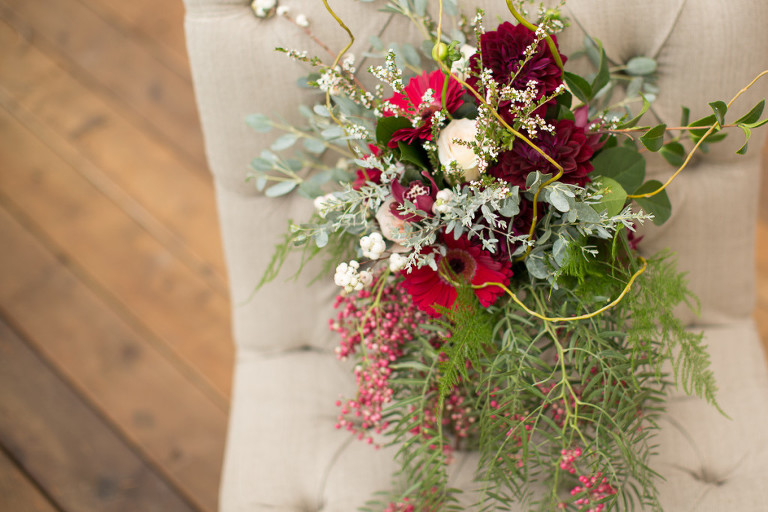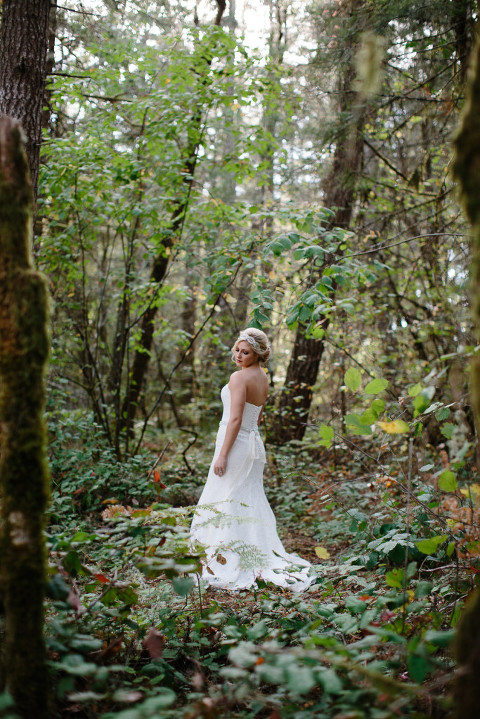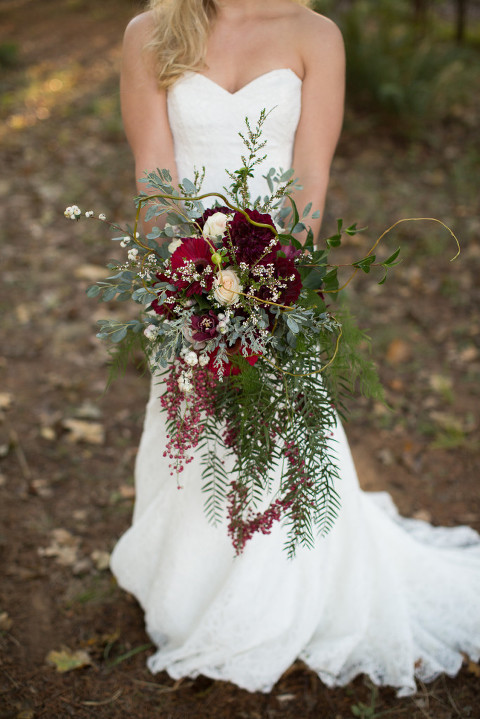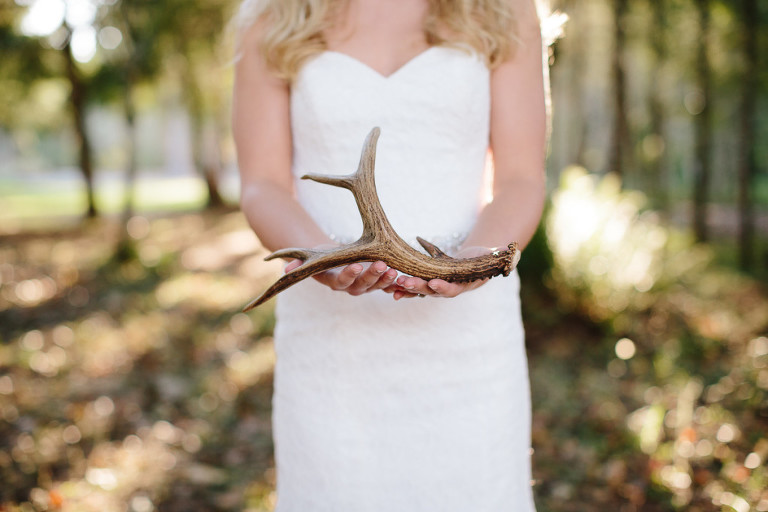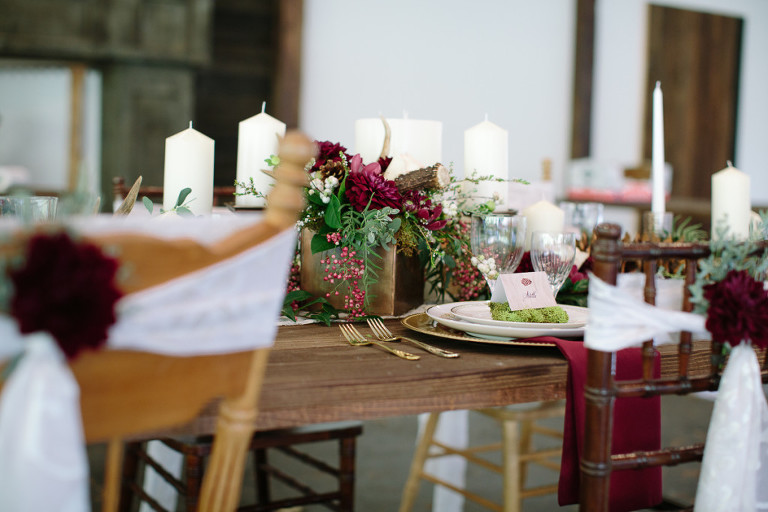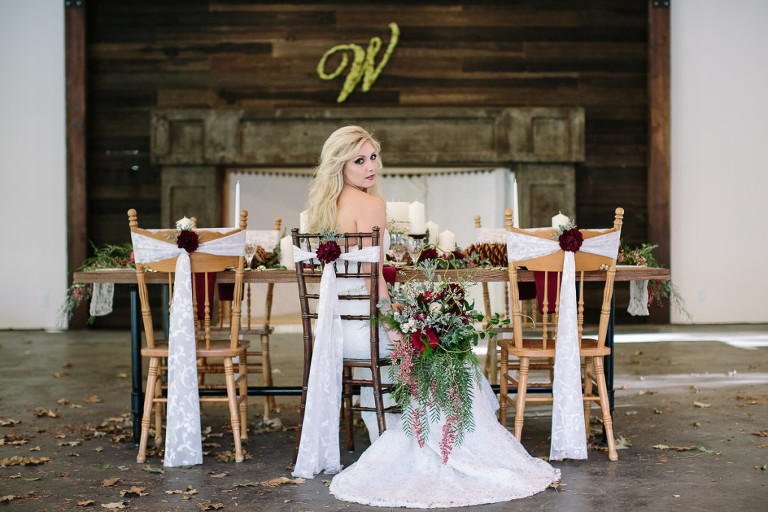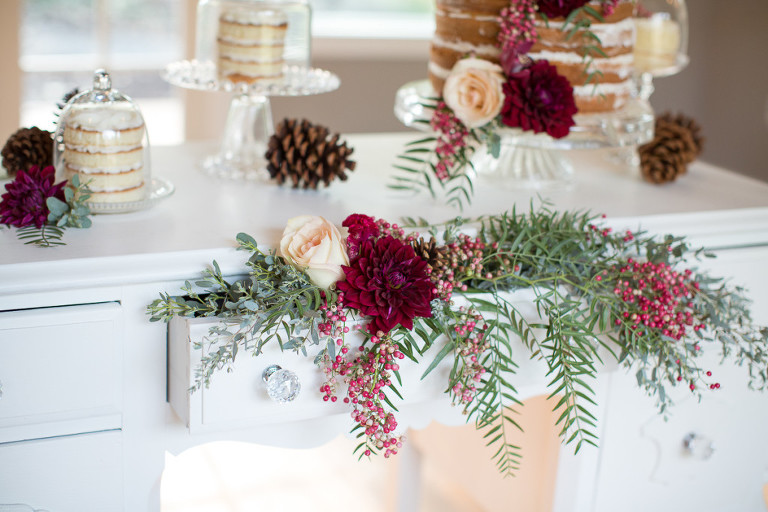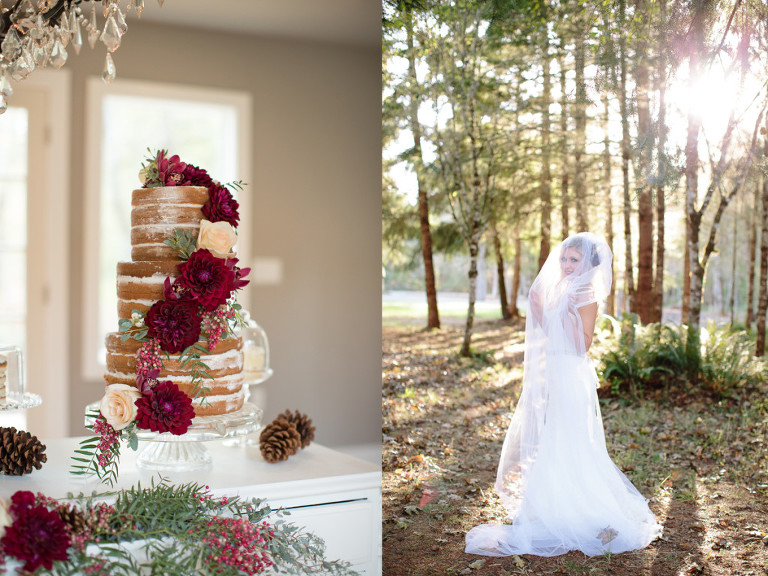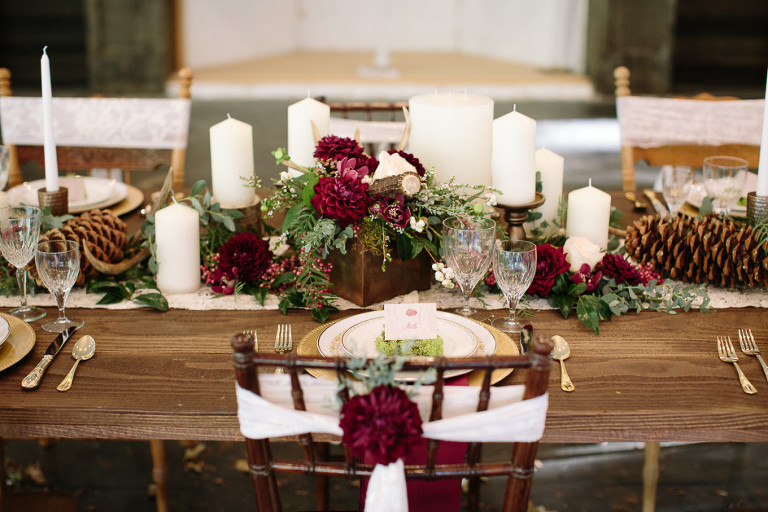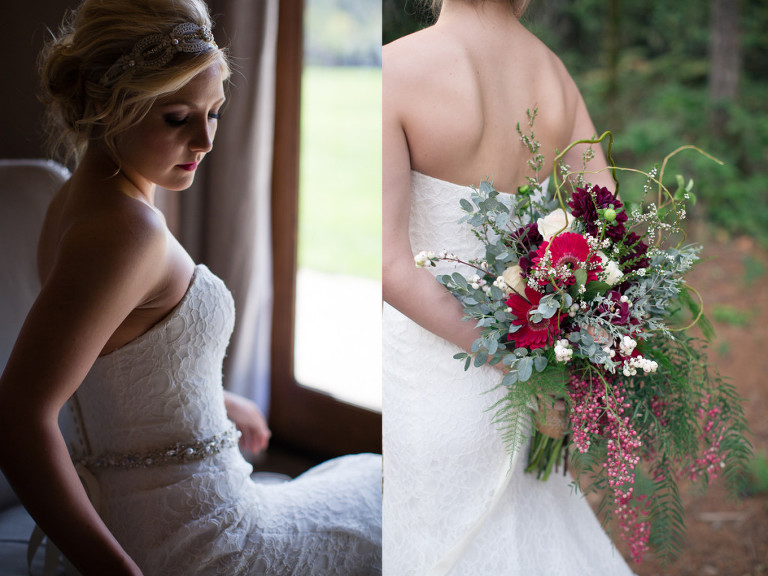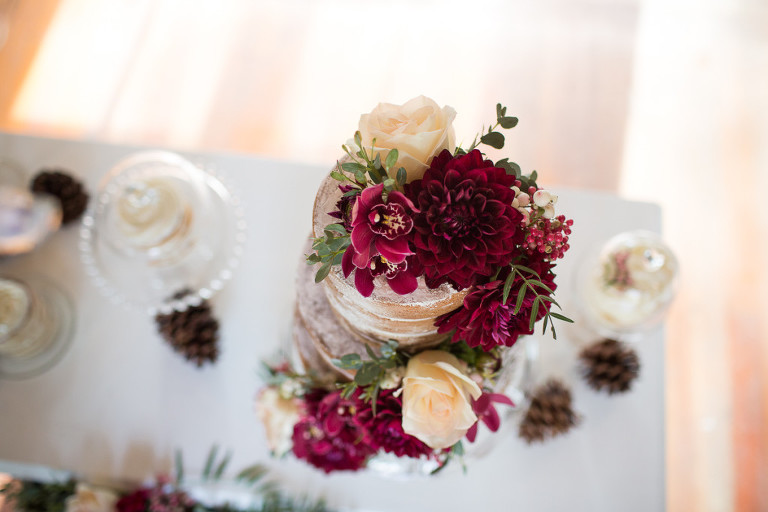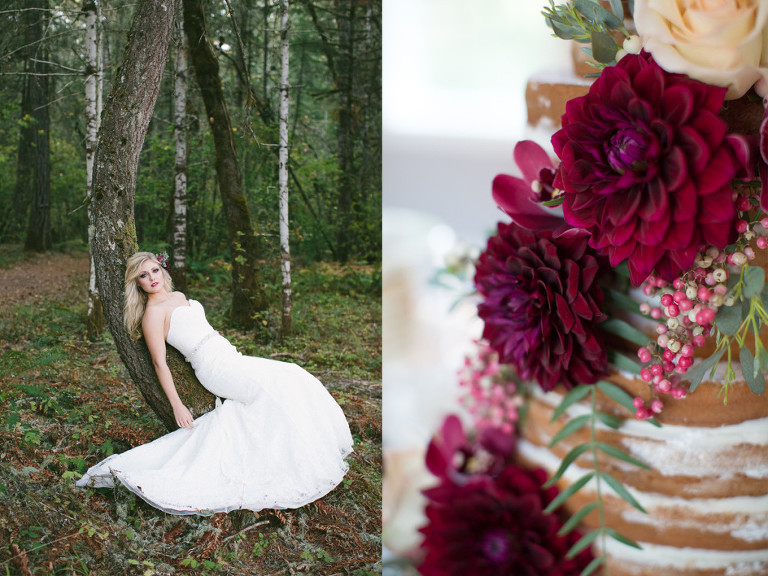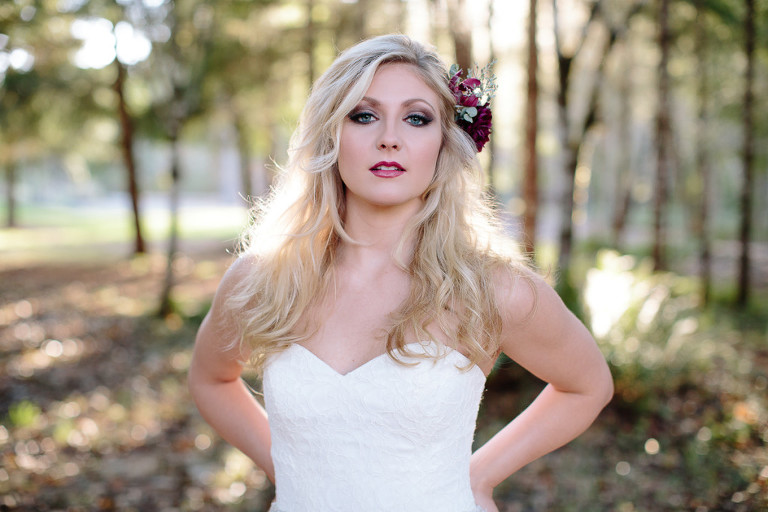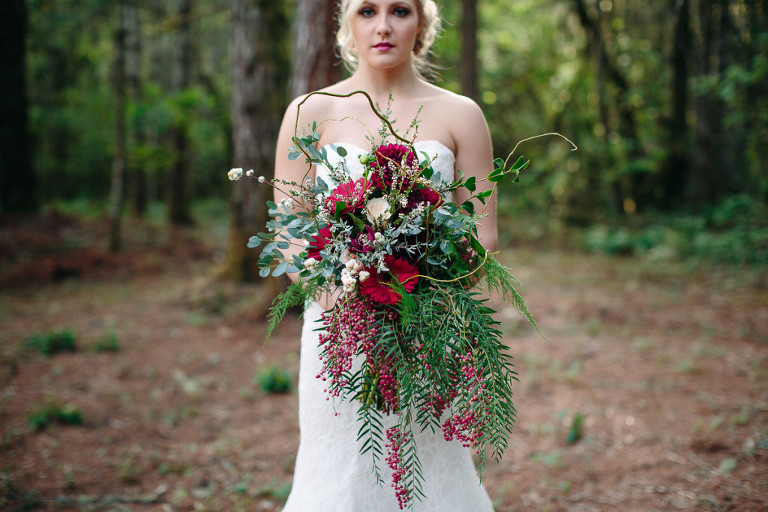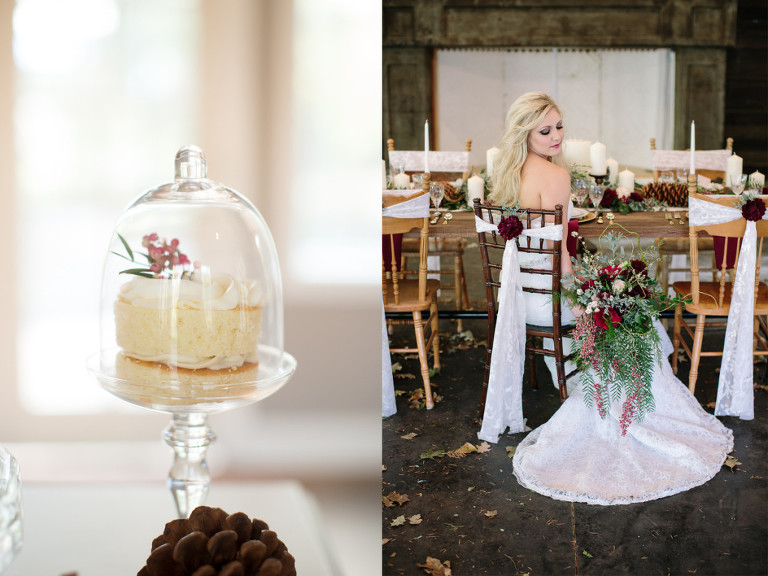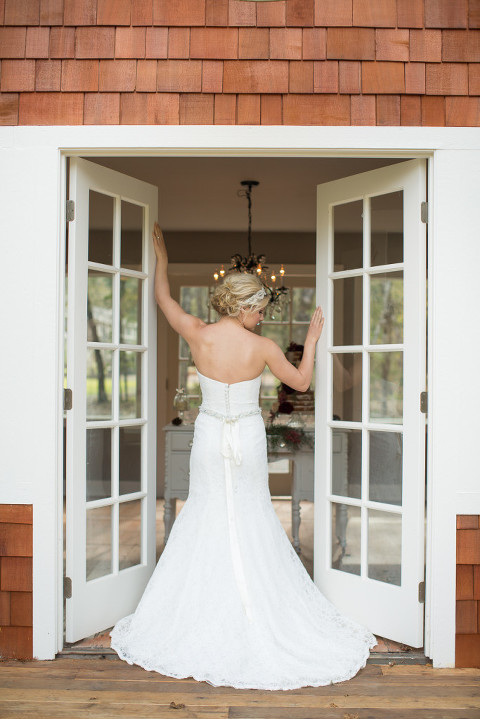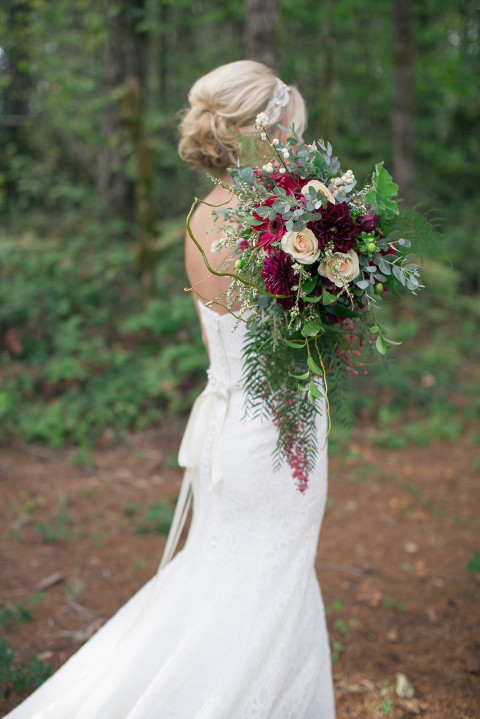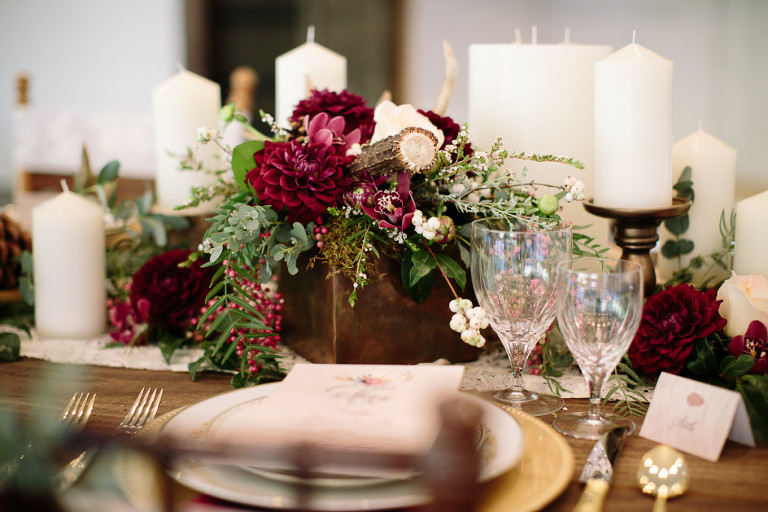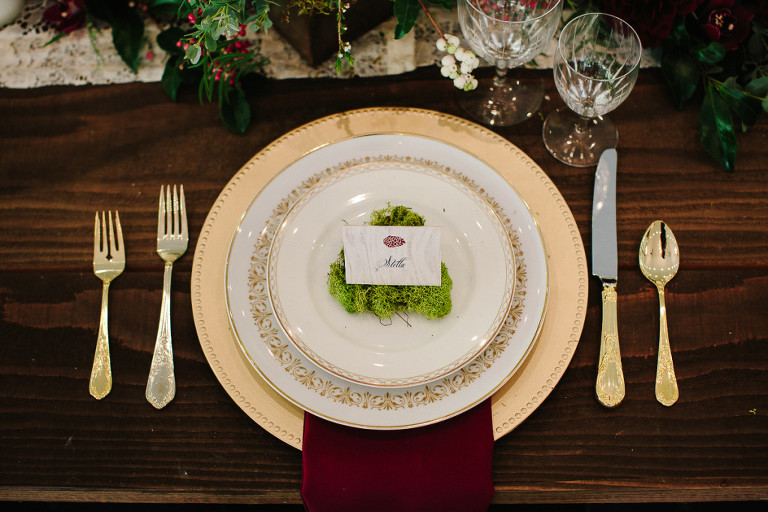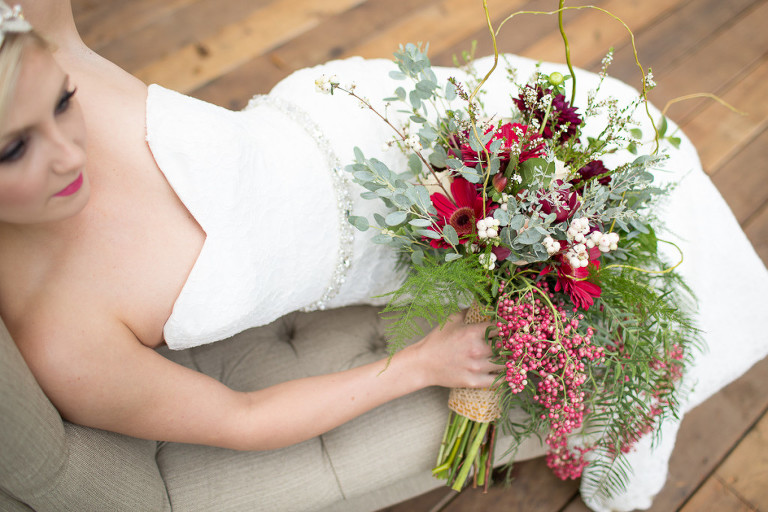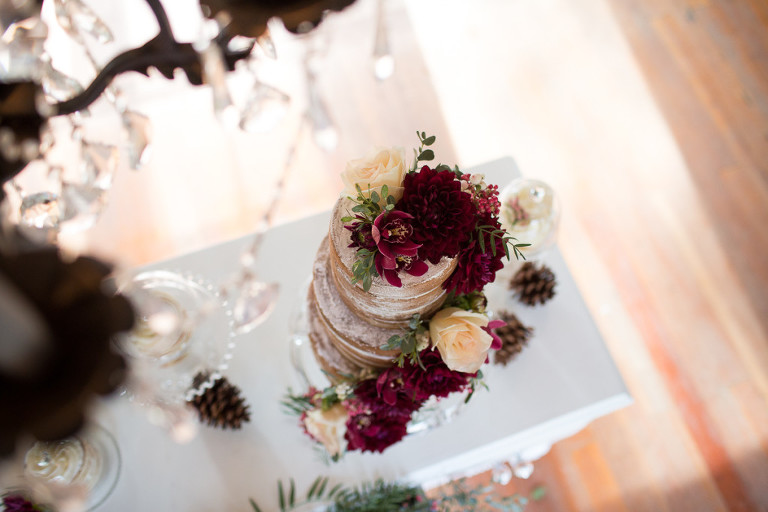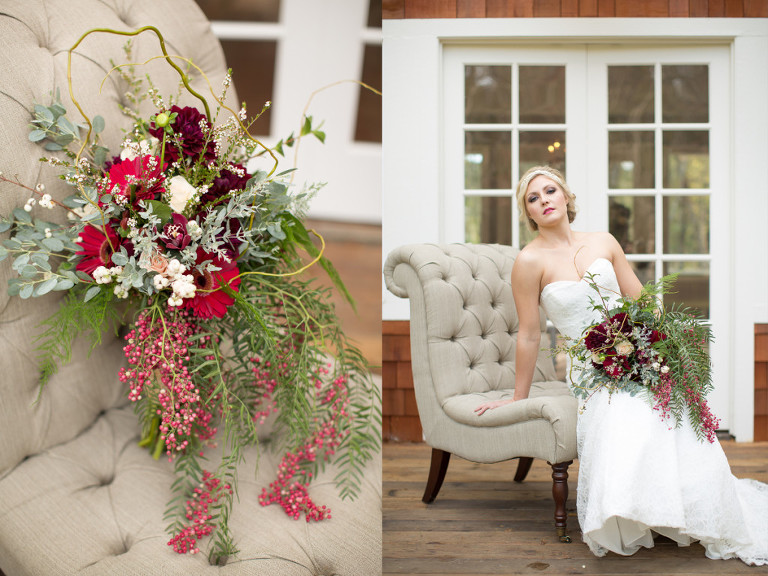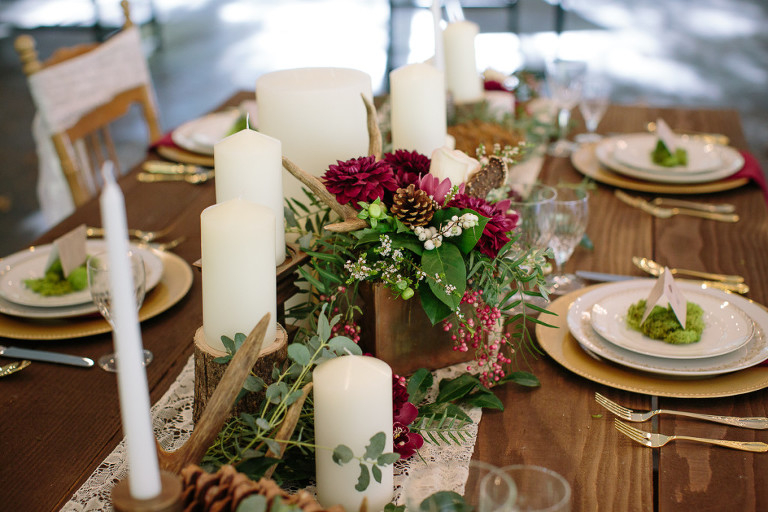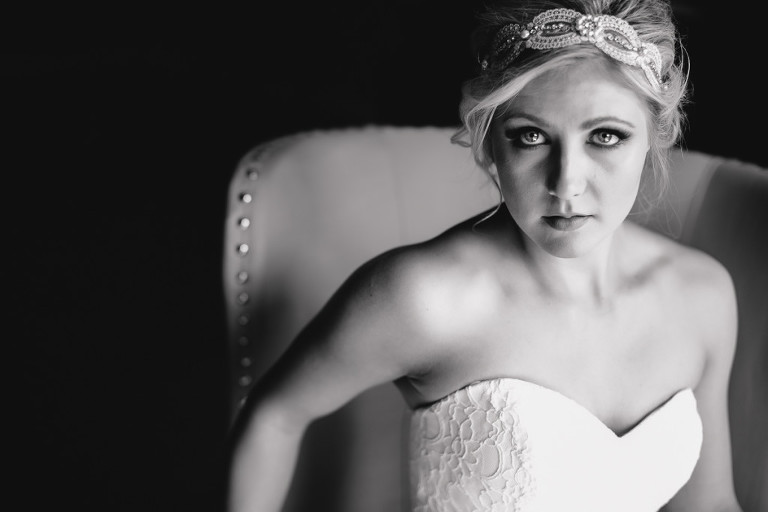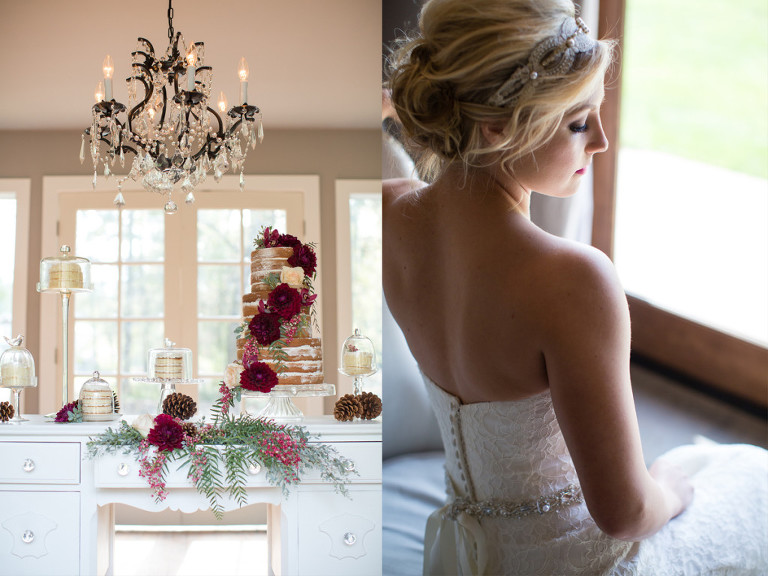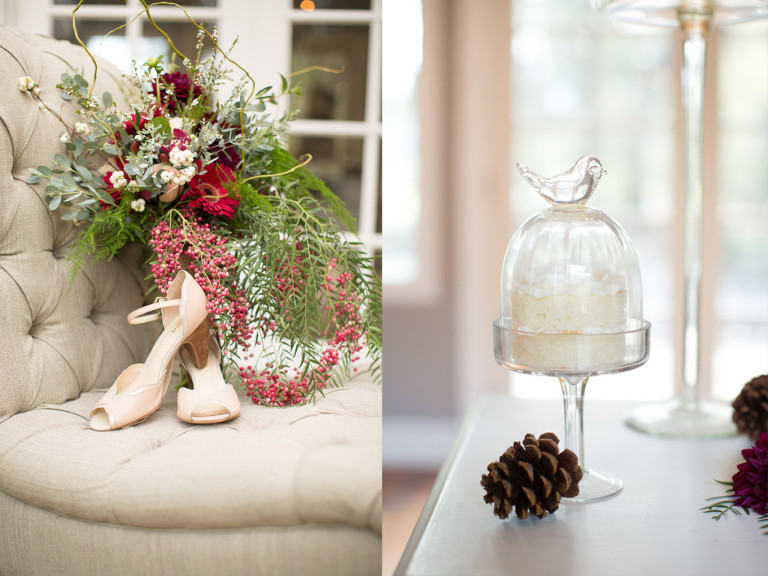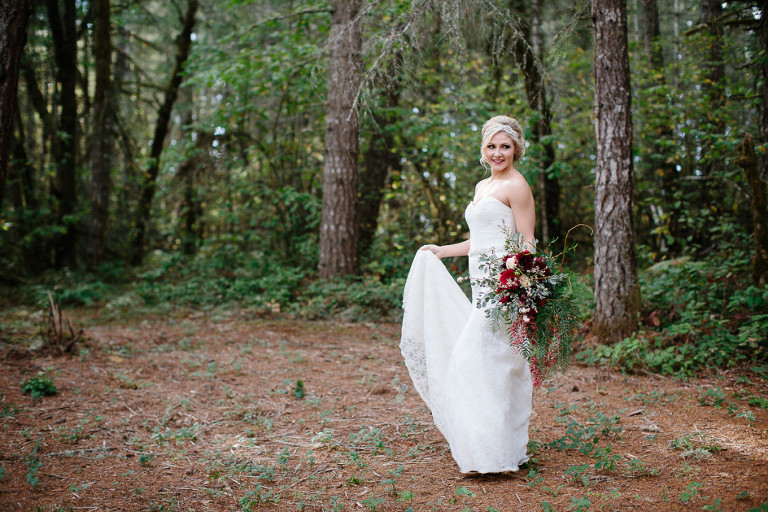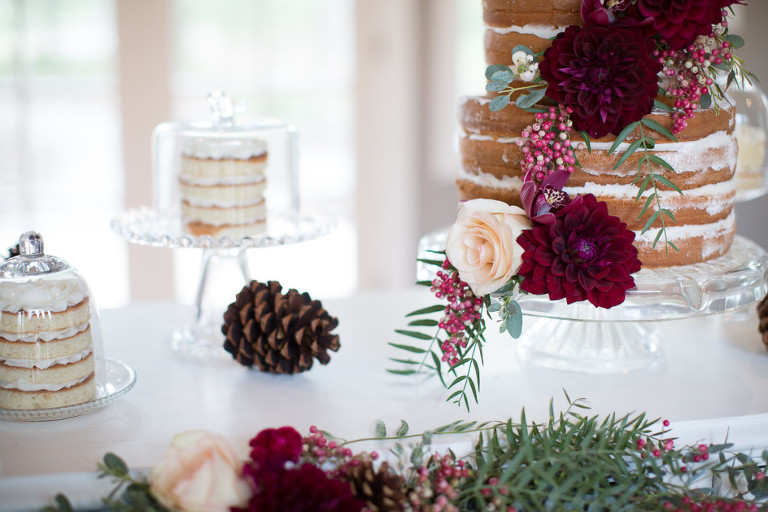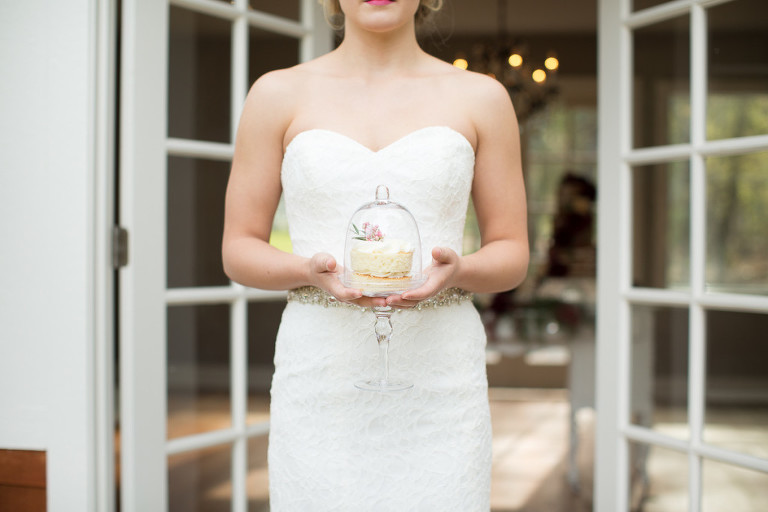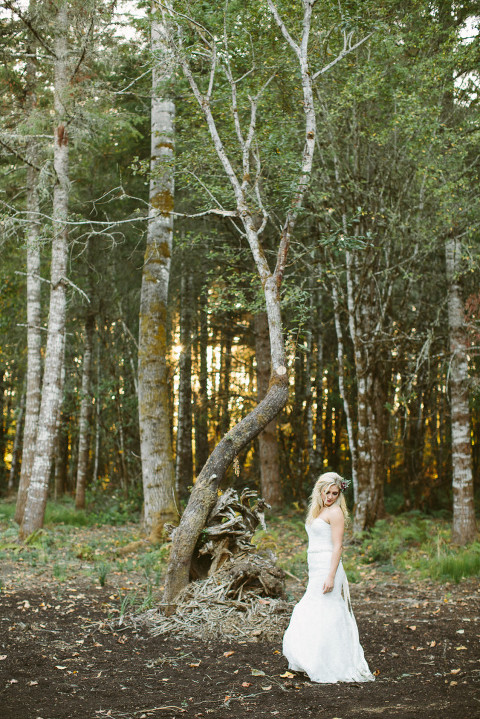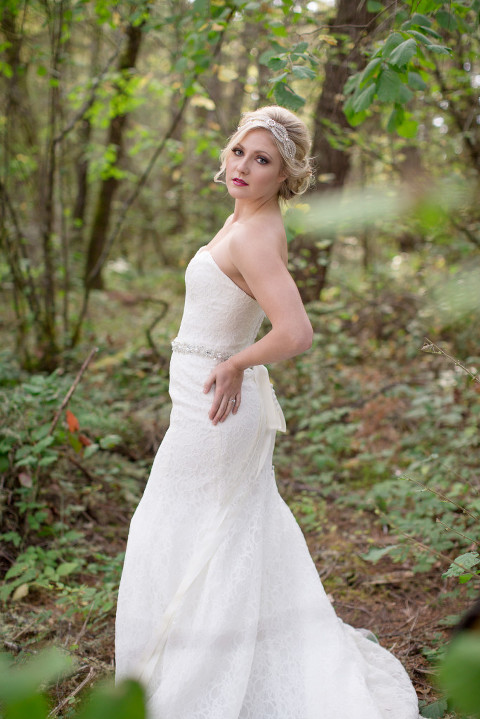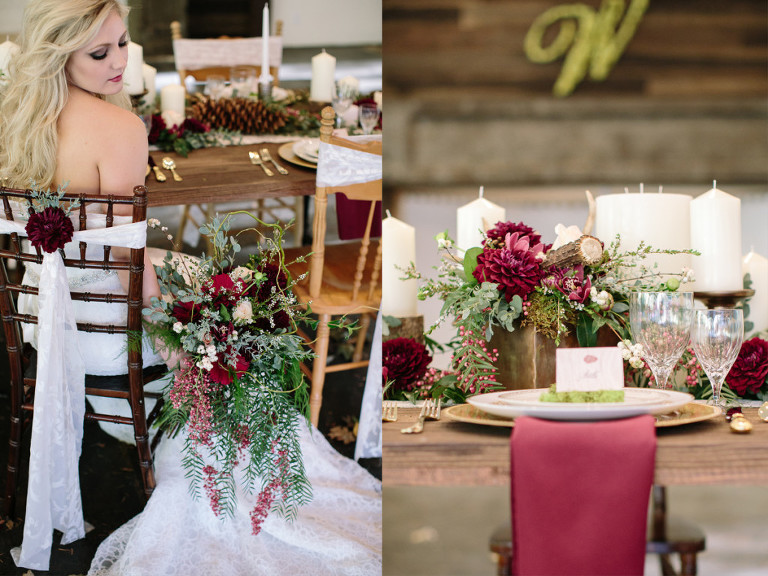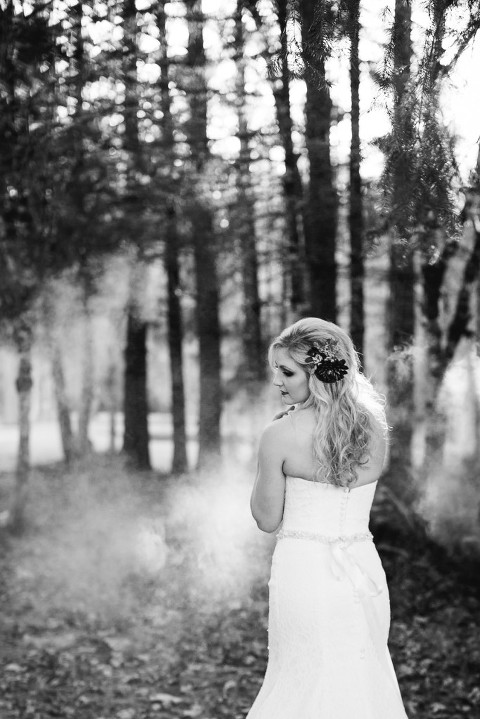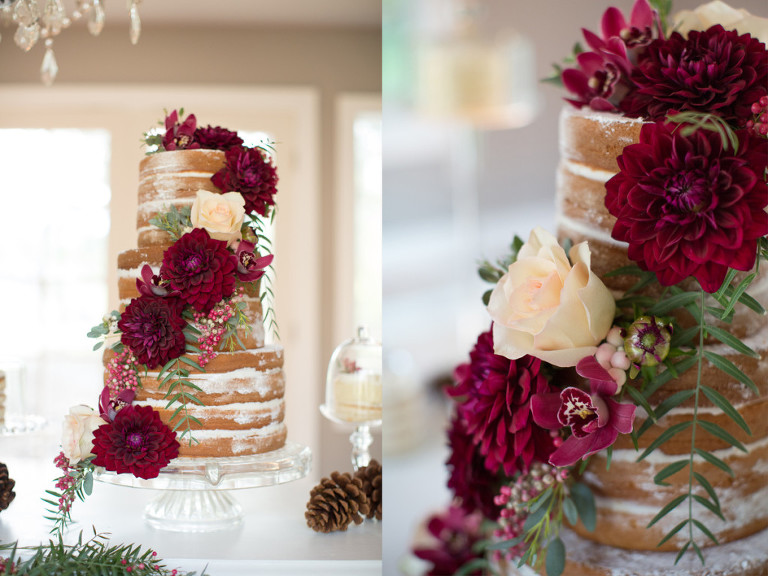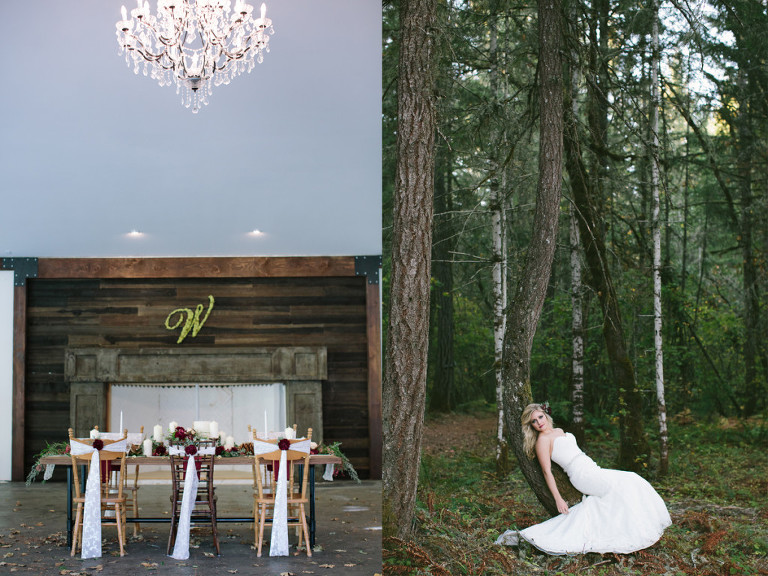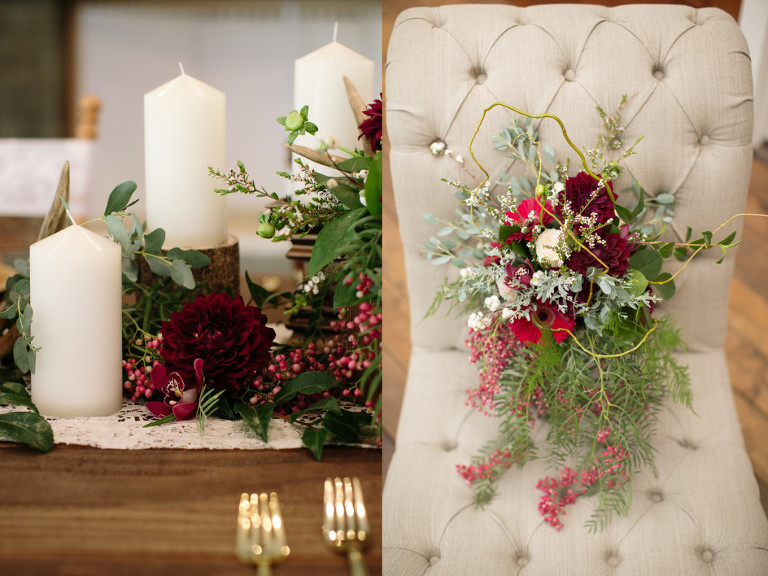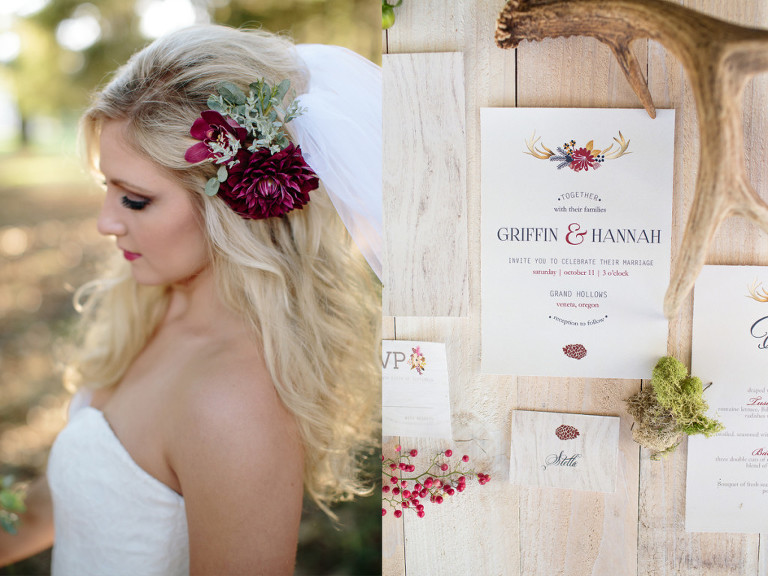 Thank you to one of my favorite wedding blogs, Rustic Wedding Chic for publishing my shoot! You can find it here .
Venue- Grand Hollow, Veneta, Oregon
Hair and Makeup by Makeup by Reina
Floral Design by Dream Designs
Desserts by Heavenly Delights Cupcakery
Paper Goods by Olive Juice & Co